Former boxer and current SAS: Who Dares Wins contestant, Tony Bellew, was next up to face Colin Murray and his unique deck of cards in Colin Murray's 52 podcast sponsored by Grosvenor Casinos.
Proud Scouser, Tony Bellew, competed from 2007 to 2018. He held the WBC cruiserweight title from 2016 to 2017 and challenged for the undisputed cruiserweight championship in his final fight.
At a regional level, Bellew held the British and Commonwealth light-heavyweight titles between 2010 and 2014, the European cruiserweight title from 2015 to 2016, and is a three-time ABA heavyweight champion as an amateur.
Outside of boxing, he was featured in the 2015 film Creed and is currently starring alongside the likes of Joey Essex, Brendan Cole and Katie Price in Channel 4's, SAS: Who Dares Wins, where he is being put through his paces in a two-week long training course that is designed to replicate the Special Air Service selection.
During his '52' interview, Tony goes back nearly 20 years to his amateur boxing days and in particular his novice final fight, where in just six seconds, his one left hook took his opponent out and left him 'clean asleep'.
Here in our latest 52 blog post, we look at some of the other professional and amateur fights that have ended quicker than you can say 'Ding, Ding, Round One'.
Jeremy Williams KO Arthur Weathers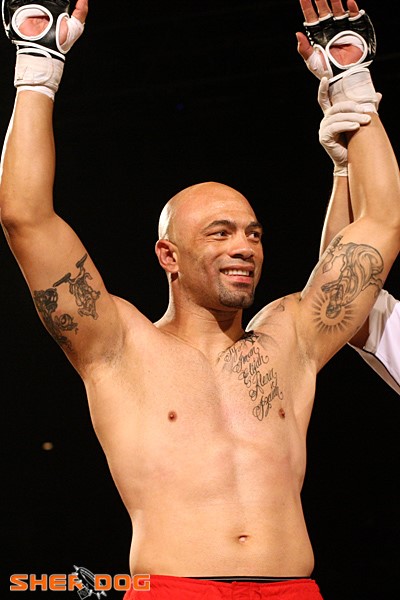 By the time heavyweight boxer, Jeremy Williams's trainer had wished his fighter luck, stepped down from the ring and turned around, the fight was over.
Williams knocked out Arthur Weathers in 10 seconds! That's 10 seconds from start to finish –  from the opening bell to the signal by referee, Marty Denkin, that the 1996 fight was over.
Fighting in front of 3,100 people, Weathers threw a jab that Williams slipped. Williams then threw a body shot and followed up with a solid right uppercut. Weathers went down, the referee counted to four and then signalled it was over.
'Prince' Naseem Hamed KO Said Lawal
It took only three right hands from Naz to defeat his first challenger, WBC Featherweight champion, Paul Said Lawal.
Before the camera could  zoom in on the fight, Lawal was knocked down and never recovered. He stood up but was hurt by another right. After faking with a left, Hamed delivered a right uppercut which forced Lawal's head back and landed him on the floor again.
The ref had seen enough and the contest was stopped 35 seconds into the first round.
Chris Eubank vs. Reginaldo Dos Santos
Former middleweight and super-middleweight boxer, Chris Eubank, was one of England's finest.
The bout versus Reginaldo Dos Santos was for the vacant WBC International title. Santos was 11-3 and hoping to take out the undefeated Eubank in front of a crowd at the Royal Albert Hall in London.
20 seconds and one-punch after the bell, Santos was on the canvas and never recovered.
Mike Tyson KO Dan Cozad (Amateur)
The fastest knockout in amateur boxing history was by nobody other than 'Iron Mike Tyson.
In just 8 seconds, the quick and ferocious KO over Dan Cozad was a sign of what was to come for the future heavyweight champion of the world.
Tyson would go on to turn pro three years later where he earned 19 consecutive knockouts in his first 19 professional bouts.
Nigel Benn KO Ian Chantler
'The Dark Destroyer', Nigel Benn, was the king of quick knockouts. In his fight against Ian Chantler, he came out and made a  statement with one of the most vicious and fastest knockouts of his career.
He was 10-0 at the time with 10 knockouts, seven of which came in the first round. This included his bout with Leon Morris, where he delivered some devastating knockouts that were close to resembling that of a young, Mike Tyson.
It was said that Benn 'walked through his opponents like they were nothing'and was the one to watch in his time.
Benn went on to have a record of 42-5-1 with 35 knockouts. He also became the WBC light-middleweight champion and defended the title numerous times.
Make sure you head back to the main blog page to discover more from other Colin Murray's 52 interviewees including Ronnie O'Sullivan, Chris Waddle, Jimmy Floyd Hasselbaink, Adam Forshaw, Michael Vaughan, Sol Campbell, Dion Dublin and Fallon Sherrock.
Episode eight of Colin Murray's 52 with Tony Bellew is available to download and listen here on iTunes, Spotify and Deezer, to name but a few..
Colin Murray's 52 is an original format and produced by CopC Productions: www.copcproductions.com
Comments
comments