Much like the resplendent casinos that are decked out with flashing lights, glitz and glam, the future of Virtual Reality is bright. Virtual Reality (VR) is becoming a lot more mainstream and is now almost at the point where it can exactly replicate the excitement and luxury of land-based establishments without you ever having to leave the comfort of your own home. Combined with live streaming services, this means live casino  games such as blackjack, live roulette, slot machines and much more can now be played in three dimensions. 
What is a VR Casino?
VR technology has been attempting to penetrate the mainstream gaming world for the last two decades. However, the equipment and games in the 90's and 00's, such as Nintendo's Virtual Boy and VFX1's VR headgear, weren't quite technologically advanced enough to provide the kinds of virtual experiences gamers were looking for. Things couldn't be more different today; tech giants have been researching, designing and creating innovative VR technologies, like Facebook's Oculus Rift and Sony's Playstation VR.
VR gear and games have crossed almost every genre boundary, from adventure to horror, but online games are the latest to benefit from this advancement. Modern establishments have had to step up their levels when it comes to their online platforms: land-based gambling isn't quite as popular as it used to be, and those that failed to create a platform for users demanding easy, 24/7 access were in danger of being left behind.
A Quick History of VR
Before we get into the present and future of VR in the online gaming space, we'd like to take a short look into the history of VR and how it evolved to where it is today:
It all started with a British physicist and appointed professor of experimental philosophy, Sir Charles Wheatstone. Wheatstone developed the stereoscope, which was able to create 3D images for the first time. Although the technology has advanced massively over the past century, his stereoscope is still used in some form for things like X-Rays and aerial photos.
In the '60s there was a talented cinematographer by the name of Morton Heilig, who developed the Sensorama Machine. This machine achieved a version of virtual reality by offering a multisensory experience that immersed senses such as sound, touch and smell. To do this, he used 3-D visuals, smells, wind, vibrations and stereo sound in his short films.
The first VR Head Mounted Display (HMD) was invented around the same time by Ivan Sutherland, which was called the 'Sword of Damocles'.
The best modern gambling brands have not only developed sophisticated online options, but they are now also able to implement the once inconceivable thought of VR gambling into the repertoire too. The power of Virtual Reality lies in its ability to blur the lines between gambling, video games and realistic environments.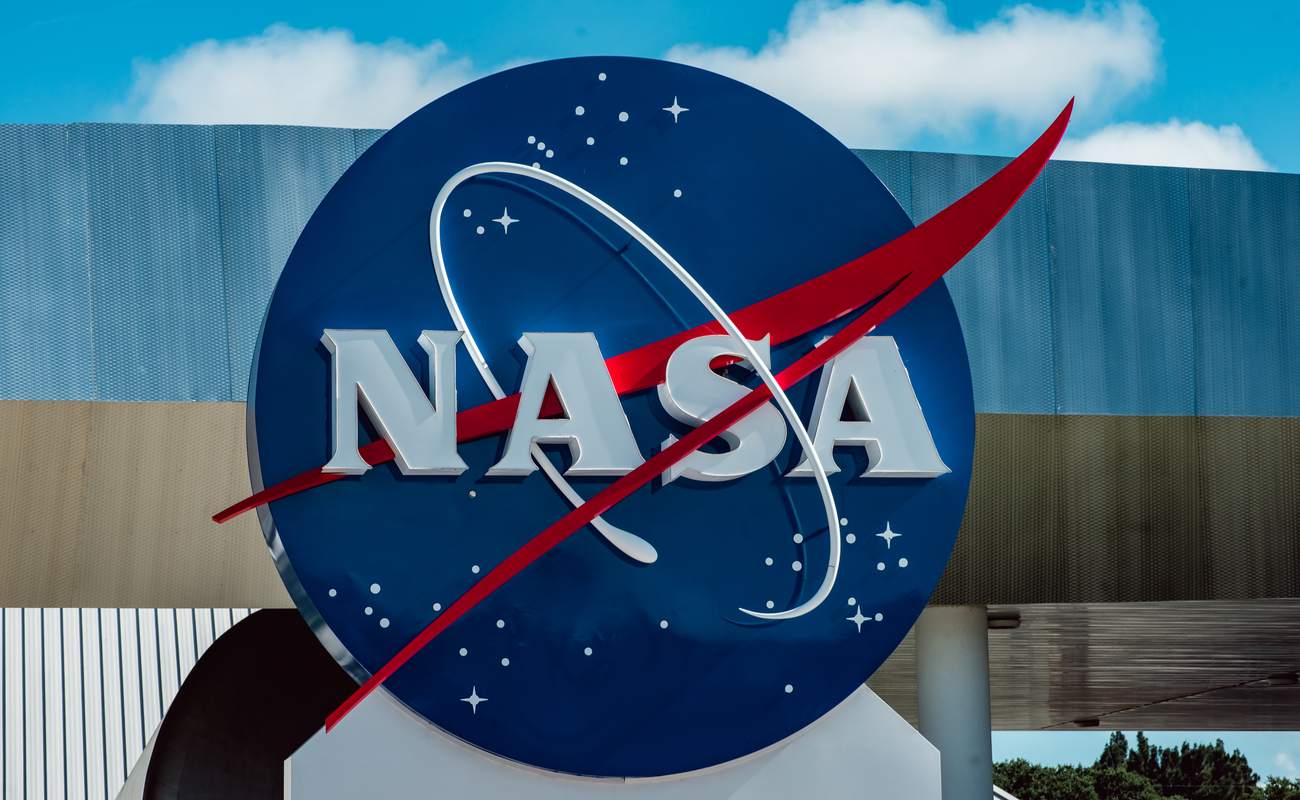 This is the period in which the first of the most significant VR advancements were made. The US Government led the initiative by developing a number of different simulators for vehicles, planes and spacecraft. NASA can be credited with coming up with the term "Virtual Reality" through the invention of the first headset and gloves by the Virtual Environment Workstation.
Disney all took things to the next level with their VR experience for Aladdin's magic carpet ride that was created by the Disney Imagineering team, helped by Randy Pausch.
VR really was becoming the name on everyone's lips in the 90s and although there were attempts to put out some VR gaming experiences, most of them weren't successful. Sega developed VR technology in 1991 that didn't even make it to the market and Nintendo's Virtual Boy fell flat due to a lack of performance and quality.
It's safe to say that there was nothing close to true VR before the year 2000. However, since then things have advanced rapidly and we are in a much more promising position with regards to the future of VR. Tech giants such as Samsung, Microsoft, Sony and HTC have been at the forefront of developing VR technologies and capabilities for the last two decades. We have now reached a point that we have the capabilities in technology, software and gear to revolutionise the gaming experience. 
The Evolution of Online Casinos to VR Casinos
Pre-1994 you wouldn't have found any online casinos at all. The first were pretty basic at best, but they soon started to gain more traction with advancements in the online world and when better technologies became available. Very soon, almost all land-based establishments had a digitised version of their live games and this online world began proving itself highly profitable.
The rapid evolution of VR Technologies and online capabilities have given owners another profit avenue and an opportunity to really exceed their customer's expectations. Online players can now immerse themselves in virtual worlds that mimic real-life gambling – all from the comfort of their own homes. We're happy to admit that the VR gaming experiences we currently have are just the tip of the iceberg and the innovative technology is still in its infancy. However, the sheer range of games and the quality of the gaming experience is set to expand exponentially over the next decade and we can't wait to see what is possible in the realm of VR online games.
Why Are the Benefits of Gambling in VR?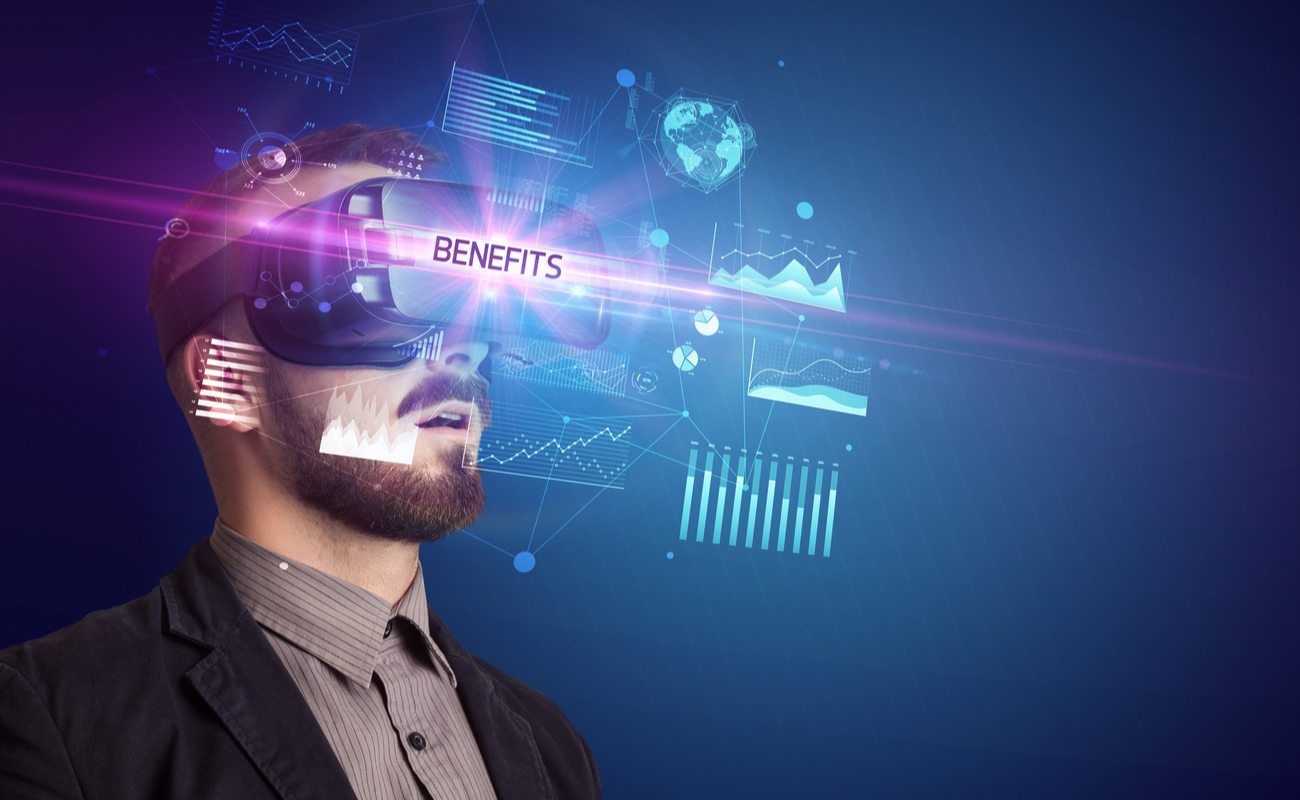 There are many reasons to get excited about VR in the online gaming industry and the enticing and alluring visuals of VR games are just the start. The three-dimensional aspect of VR makes it all the more immersive for players and the technology used in VR allows high-resolution images to run at a higher frame rates than run-of-the-mill video games. This high frame rate ability means that there will be fewer delays and your screen won't freeze when you're turning your head in a game.
Just some of the benefits that you can expect from VR online sites include:
A simulation of a live experience that offers the same excitement, adrenaline, glitz and glam – all from the comfort of home

A wide variety of avatars and characters to choose from

Multiplayer games in real-time

The social aspect of being able to chat to other players

An ever-growing range of new games in VR
The only sticking point to be found when it comes to VR is the need to have a computer or console with the specs to handle a VR set, as well as the headset and other equipment, which is costly. The number of games that are currently in VR is also limited, however, it won't be too long until the number increases exponentially.
An Exciting Future
Given how long we've waited and the disappointing attempts at VR before the turn of the century, it's only natural to doubt the longevity of VR. However, we believe that we finally have the technology and capabilities in our hands to harness the spectacular possibilities that VR gaming can offer us.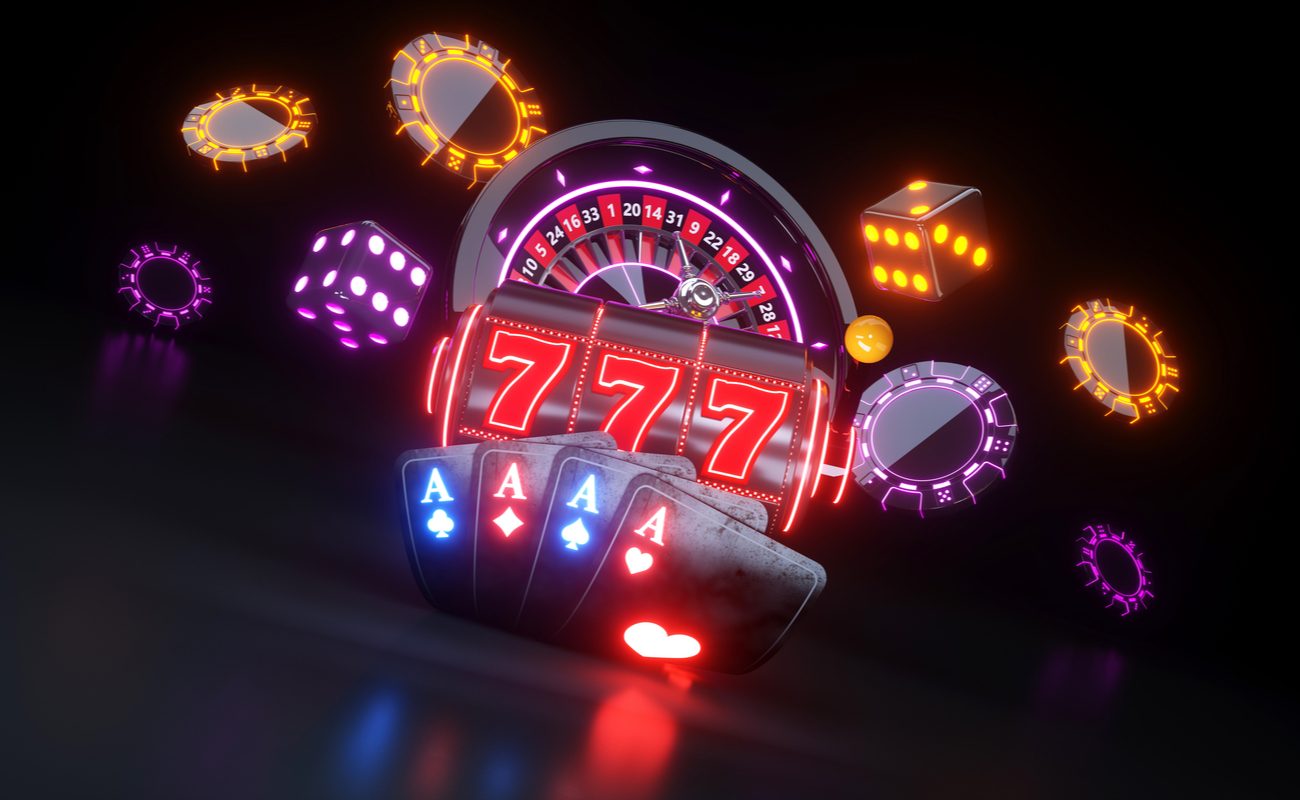 The future is undoubtedly bright when it comes to the possibilities for online casinos. At Grosvenor, we are constantly searching for new and innovative ways to give our customers an even more exciting and enjoyable experience with us. We already have a live experience on our online platform and we are excited by the endless possibilities that VR is set to bring.
Whether you're a beginner or an experienced hand, we have a plethora of exciting online games for you to try. 
Governor is the best bet for unique, live casino experiences from the comfort of your own home. We offer live roulette, sports betting, blackjack and a variety of your other favourite games and you'll play with trained and experienced dealers. 
Our site is safe and secure and if you have any kind of issues, questions or queries, our outstanding customer service specialists are on-hand to help you 24/7.
We're here to help you keep it fun – remember to set your deposit limit. Click here for more details on the safer gambling tools available including reality checks and the ability to take a break from your gaming.
Comments
comments