What's better than a classic movie that involves the glitz and glam of the gambling world? Well, it's a classic movie that also involves the sometimes harsh background that is found behind this well-presented facade that is often associated with places like Las Vegas. 
Casinos and gambling played an important part in shaping many facets of our societal and social culture. Gambling is shrouded in mystique and allure that attracts players from all over the world and online numbers continue to increase year on year. 
Whether you like the atmosphere of a brick-and-mortar establishment or you are more into online gambling, we have no doubts about the fact that you have been or will be, captivated by the performances and storylines in these iconic movies that have stood the test of time. 
From riveting biographical journeys of famous gamblers to high-octane thrillers about theft, card counting and the seedy underworld behind the glitz and glam, these are our top gambling movies of all time:
11. High Roller: The Stu Ungar Story (2003)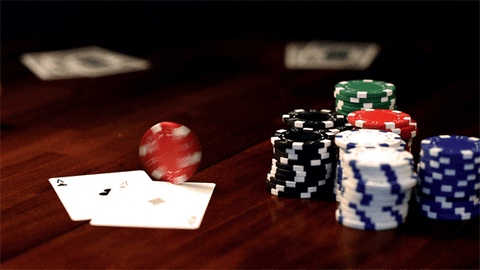 We're starting off this list with a biographical gambling movie that isn't as fast-paced and exciting as others, but one that is psychologically interesting, moving and often devastating. The move follows Stu Ungar, played by Michael Imperioli, who is a high roller that has made a name for himself as the only poker player to win the WSOP Main Event Tournaments. The spectacle, directed by A.W. Vidmer follows Stu's life from the beginning to the end, from the incredible highs to the lowest of lows. Stu had a meteoric rise to the very pinnacle of the gambling world, but as can be common, he eventually fell all the way back down. The movie is succinct, entertaining and devastating in equal measures.
10. Croupier (1998)
Directed by Mike Hodges, Croupier is one of the few gambling movies to come out of Britain that managed to reach cult classic status. The movie is about Jack Manfred, played by Clive Owner, who is a struggling writer in London. Jack takes a job as a croupier to make some money and is soon consumed by the seedy gambling lifestyle. He finds himself involved in illegal dealings with a gambler that soon starts to unravel and his professional and personal life starts to fall apart. One of the things that we find so attractive about the movie is that it really delves into the not-so-glamorous side of gambling, a world away from Las Vegas, and we get to see a different perspective to the picture of wealth and excess that is so often portrayed when it comes to this industry.
9. Rain Man (1988)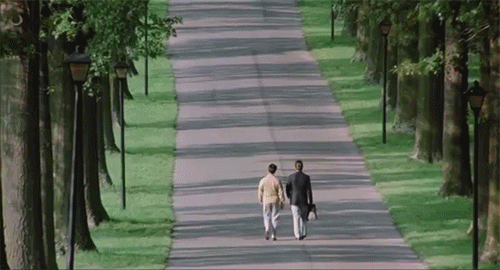 No list of these movies would be complete without mentioning Rain Man. Directed by Barry Levinson, Rain Man is one of the most renowned Vegas movies of all time. Tom Cruise is an egotistical and petulant character called Charlie Babbit, and his older brother is played by Dustin Hoffman. Hoffman is a highly intellectual autistic man who Babbit then uses to count cards in Vegas at the Blackjack tables. 
This is an iconic movie that focuses on the meaning of family, mental dexterity and the blurred lines of what is considered legal in a city such as Vegas that is often steeped in illegal activities.
8. The Gambler (1980)
Karel Reisz was the director of one of the late 90s' best movies about gambling addiction and the lengths that people will go when faced with high stakes. The main character is Axel Freed, played by James Caan, who's life as an English professor and author looks inspiring and fulfilled on the surface. However, Axel has deep lying issues and a massive addiction to gambling, as well as growing debts. He steals money from his mother and takes his wife Billie to Vegas in order to try to hit it big. 
This is an enthralling story of addiction and the modern societal issues that many struggle with and you'll be kept on the edge of your seat throughout.
7. Rounders (1998)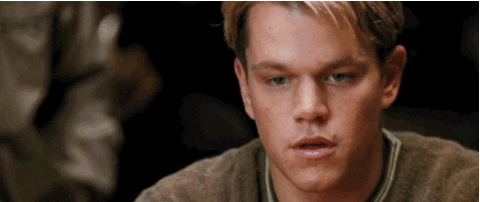 If poker is your game of choice, then you are sure to have seen Rounders and if not, we'd highly suggest that you do. Directed by John Dahl, this is one of the most iconic poker movies to date. Mike McDermott is the main character played by Matt Damon; a law student, who has an uncanny talent for the game. He gives up gambling after losing all his money to Teddy (John Malkovich), however, his childhood friend is released from prison and that all changes. He has to take up gambling again to help his friend pay off the money he owes to some unseemly characters.
6. 21 (2008)
This is a different kind of coming of age movie that is based around the temptation of gambling. Directed by Robert Luketic, the film centres around the character of Ben Campbell (Jim Sturgess) who is a student that desperately needs a scholarship to fund his studies to become a doctor. His maths professor (Kevin Spacey) recognises his need for cash and his ability with numbers and invites him to join a secret club of other talented people. They head off to Las Vegas. However, the greed and addiction to making money begin to affect the group and they soon find themselves in less than ideal situations including betrayal and hedonism. It's based on a true story.
5. Ocean's Eleven (2001)
While not about gambling, in particular, Ocean's Eleven is one of the most iconic heist movies ever made. Directed by Steven Soderbergh, the movie's main character is Danny Ocean (George Clooney) who pulls together a band of risky, talented individuals to attend the biggest heist of all time. The planned targets are Las Vegas' biggest establishments and this edge-of-your-seat movie offer tons of twists and turns along the way.
4. The Hangover (2009)
Directed by Todd Phillips, The Hangover quickly became a big hit on screens all over the world. Bradley Cooper plays Phil and the movie is centered around the old adage of "What happens in Vegas, stays in Vegas". The group of friends heads off to Vegas for their friend Doug's bachelor party, where they awaken with no memory, a tiger in the bathroom and a missing Doug. They have just a few hours to put together the events of the night before and get Doug to his wedding. This is a hilarious and laugh-out-loud movie that shows exactly how crazy Vegas can get.
3. Casino (1995)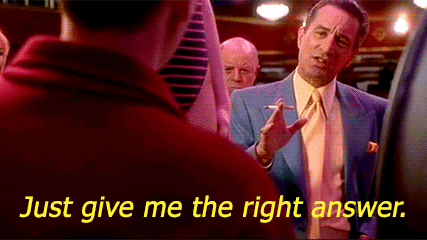 This Martin Scorsese classic is one of the most famous gambling movies of all time. It shows the two sides of the coin of Vegas: the riches, fame and glamour, and contrasts it with the often cruel and savage dealings that go on behind the scenes. Robert De Niro plays the main character who is an operator with mob connections. His seemingly normal lifestyle is shattered by the return of a friend, who is now a mafia linchpin. Deception, power, greed, money, and murder are the name of the game.
2. Fear and Loathing in Las Vegas (1998)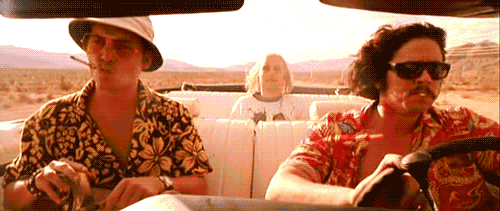 Terry Gilliam directed this cult film, which is based on a popular novel. Hunter S. Thompson, played by Johnny Depp takes a drug-fuelled, psychedelic road trip through Western America. His crazed lawyer accompanies him on the trip, where they have been given a lot of money to cover a sporting event for a magazine, which they ultimately spend on drugs. They set out looking for the "American Dream", where they encounter anything but. In this version, they experience the "Sin City" side of Vegas where they run into trouble with police, drug dealers, gamblers and everything else in between along the way.
1. Casino Royale (2006)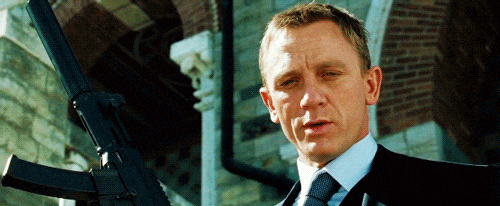 Martin Campbell directed this James Bond re-make of the original 1967 film. Le Chiffre is banker and confidant to the world's most dangerous terrorists and he attends a game of Texas Hold'em in Montenegro, where he has to win money in order to keep his life in the dangerous client base he has built up. James Bond and foreign agent Vesper Lynd, must also play in order to stop Le Chiffre from winning and walking away with the money. Bond must play the best poker game of his life to ensure international security isn't compromised. The movie is made of all the best bits of the Bond franchise: fighting, class, wealth, high risks and clever wordplay. 
The movie experience without the added danger
If you're looking to get the thrill of your favourite actors in the movies mentioned above, then try your hand at an online games with a twist. At Grosvenor, we offer a unique live casino experience that can be had from your living room – all of the glamour and none of the gore from your favourite movies. We have love roulette tables, sports betting, poker and everything else in between. 
We're here to help you keep it fun – remember to set your deposit limit. Click here for more details on the safer gambling tools available including reality checks and the ability to take a break from your gaming.
Comments
comments