Season 13 of the GUKPT starts this week at the Vic with 400+ players expected for the Main Event, battling out for a £100k+ first prize.
The UK's best breeding ground
The UK's original and oldest tour maintains its position as the best in the business, going from strength to strength last year as displayed by the 433 runners leg 1 at the Vic attracted in 2018.
Again the £200k guarantee is expected to be smashed for the £1110 buy-in Main Event, featuring the usual two day ones on Thursday and Friday, day two on Saturday and the final on Sunday, all once again covered by the HD live stream provided by Cardroom Direct, the best team around.
Some of the most decorated and successful players in UK poker – Sam Trickett, Jake Cody, Toby Lewis, Charlie Carrel, JP Kelly and Praz Bansi to name a few – have cut their teeth on the GUKPT, and there's no reason why you can't be the next poker star to follow in their footsteps to the top of the game.
Check out Jake's recent #10yearchallenge pic from GUKPT Blackpool…guess who knocked him out of that, putting a nasty beat on this annoying young kid who was in every pot but found pocket kings when I decided to take a stand? Sorry Jake!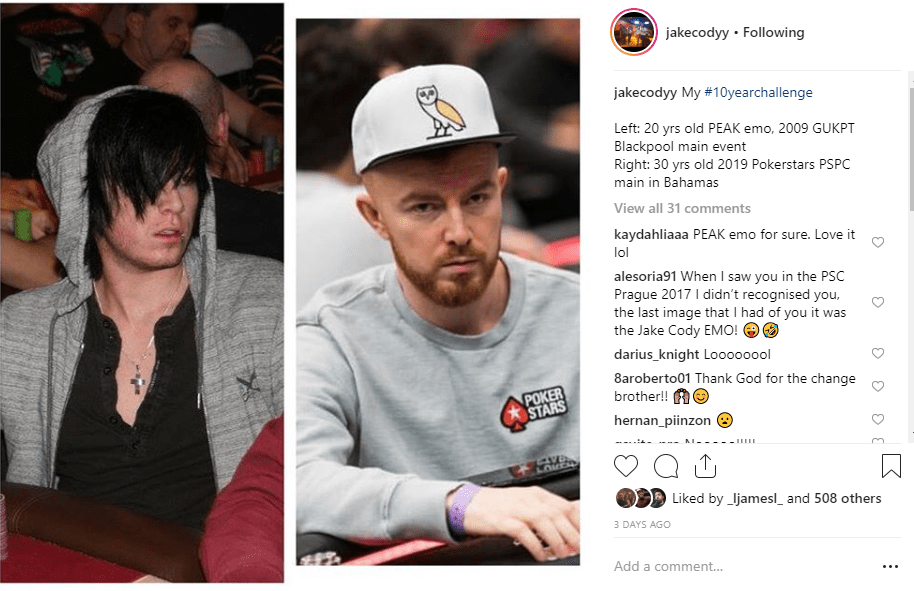 Satellite Heaven
Of course, pulling up £1110 to buy-in is not viable for every player, but there are so many chances to get in for a fraction of that that there's no reason every semi serious player shouldn't be in the biggest UK event so far in 2019! That's the way I got into playing the higher buy-ins, and many of the superstars listed above did too.
Every week on Grosvenorpoker.com there are at least six GUKPT seats given away. On Wednesdays three £1500 packages are guaranteed (a seat plus £390 expenses) and on Sunday three more £1110 seats are guaranteed. In addition, in the week ahead of GUKPT events, there are additional satellites on the Monday and Tuesday.
I say at least six seats because of late the norm has become for the guarantee to be smashed, with five seats plus over £600 given away in last Wednesday's online sat. Those sats run all the time though, not just the week before events, so get in them during the quiet weeks, I'll let you into a secret, often there's a bit of value in them as those not planning ahead don't show up!
The satellites cost £110 to buy into, and if that feels a little steep, there are feeders to win entry every single night, with steps starting at 25p into £5 into £30 into the £110, join at any level you feel comfortable at and build up some £110 tickets.
Every night on GrosvenorPoker.com you'll find guaranteed satellites into live events, be it the GUKPT Main Event sats on Wednesday and Sunday, or for other events such as 25/25s, the new Grosvenor Deepstacks, the mighty Goliath or the seasonal specials, the next of which is the Easter Beast.
The prizepools and fields are always huge in London, and while hotel prices can be expensive, don't be put off making the trip. Main Event Travel are just the guys to find you the right hotel at the best possible price, and if the expenses are putting a question mark against you making the trip, there is still time to win a package tonight or tomorrow.
#TeamGrosvenor 2019
From my personal point of view, I can't wait for season 13 to start, having signed up with Grosvenor Poker as a sponsored pro for my 10th year with the company.
I feel incredibly lucky to be representing such a great brand, and am chuffed the whole team – Joe Beevers, Katie Swift, Rick Trigg and Andy Hills – are also back for 2019.
I've had more teammates than I can remember in my nine years with Blue Square (the old sportsbook owned by Grosvenor) and Grosvenor itself – JP, Praz, Karl Mahrenholz, Mickey Wernick, Stuart Rutter and more – and our current team are as good as ever.
I hold a few records on the GUKPT, most cashes, most finals, but I didn't add to my eight trophies last year, something I want to put right in 2019. If I can do that, I'll go a long way to closing the $40k gap for most money won in Main Events (and extending my lead in the overall most won).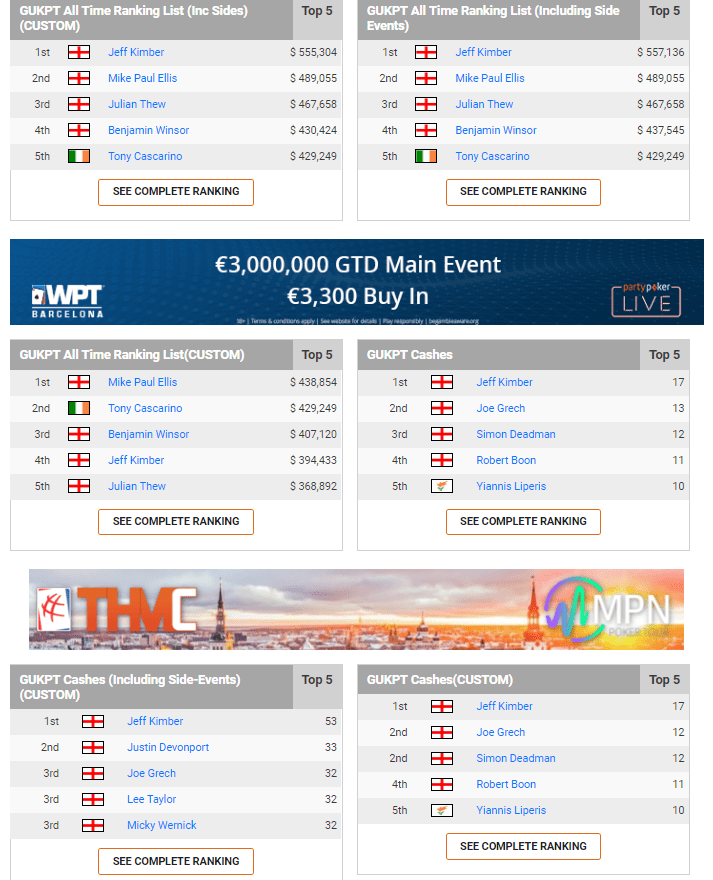 With a new National League giving away 15 or more GUKPT passports into next year's tour, cash game promotions on GUKPT Wednesday nights and lots more innovations and announcements to come, there's never been a better time to play the GUKPT, whether you're a gnarly veteran who's been there every year or a new player looking to take the plunge into live poker for the first time.
I guarantee you won't be disappointed either way.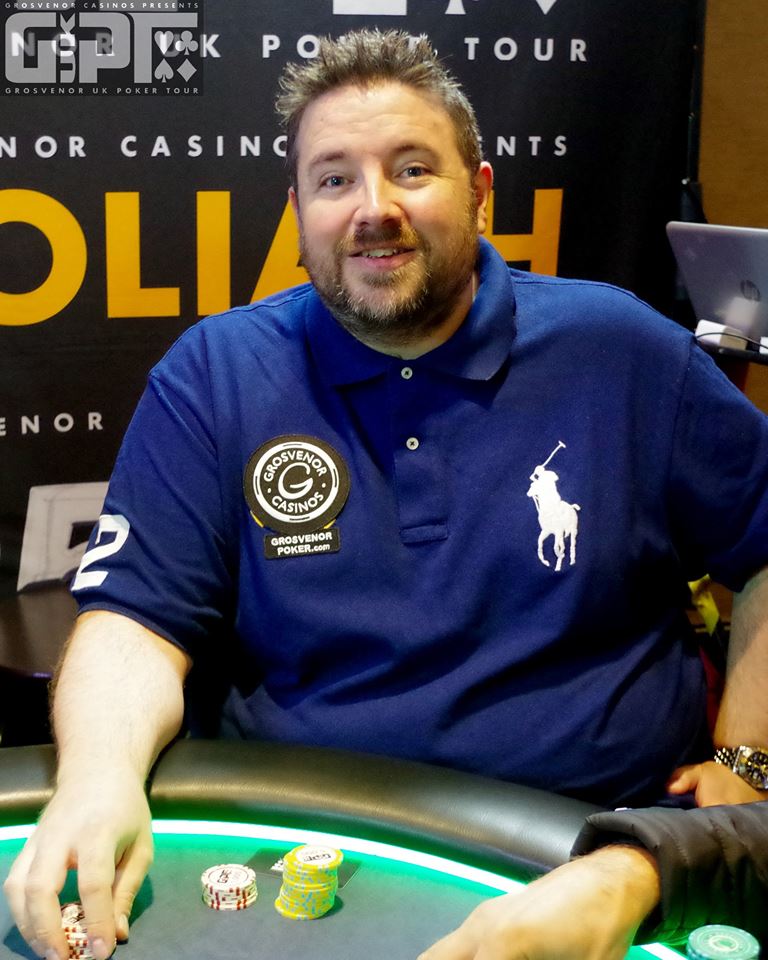 Comments
comments