OK, so you may not be able to get to your local Grosvenor Casino when you'd like to right now, but it's not all bad news as the wheels are still spinning.
The Grosvenor Victoria Casino in London is staying up late so you can keep playing when the casinos are closed. Our roulette table is hooked up to a camera system that allows us to stream the live action from the table online at grosvenorcasinos.com, where you can place your bets. We also have an extensive Live Casino offering, including Grosvenor Exclusive blackjack and roulette.
Real casino, real dealers, real time rewards.
And just to add to it all, there are some huge prize draws taking place online in November. If you're interested in a share of £10,000, then play on our Exclusive Victoria Roulette table – earning one entry into our prize draw for every £50 staked. If you're a Grosvenor Member, you get double the entries.
If not, treat yourself – it's free and easy – and start getting all the benefits that a full Grosvenor Casinos membership brings.
We've also got weekly £5,000 draws when you play on selected tables, so there really has never been a better time to get in on the online action. And even though you're not in casino, by joining us live from Grosvenor Casinos London you'll still get the look, the feel and the experience of the real thing.
The wheels are still spinning.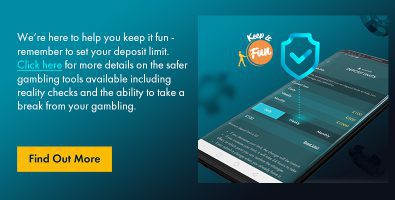 Comments
comments