Casinos across the world have different dress codes and it can be hard to know what to wear. In this guide, we break down the various dress codes and give you suggestions on what to wear when you hit the casino.
You've probably seen it in the movies where guests are clad in sparkling dresses and dapper tuxedos – they are synonymous with suave and sophistication. If you are new to the casino scene, then you might feel a little overwhelmed in deciding what to wear. As a guest, you are required to dress according to the dress code. Not every casino is the same and dress codes do vary according to the establishment, so it's important that you know what is expected of you before going.
When people picture a casino, they could have vastly different ideas to each other -some imagining colossal buildings steeped in grandeur with wooden fixtures and champagne around every corner, as is seen in Las Vegas. Whereas others might be thinking of the slot and video machines at the roadside stall on the way to town. The dress codes for these kinds of establishments will obviously differ vastly.
So, if you want to fit in, feel comfortable and be dressed to impress when you next hit the games, this is the ultimate guide that you should follow.
The Different Types of Attire
There are a number of different types of attire that are required and the most common you are likely to encounter at the different types of establishments include:
White tie
Black tie
Black tie optional
Semiformal
Business formal/casual
Smart casual
White Tie
If a Bond-esque look is what you imagine when you think of a dresscode, then chances are that you are picturing a white tie event. This is the most formal of the dress codes and is sometimes referred to as Full Evening Dress.
These days, you'll be hard-pressed to find a white tie dress code unless it is a special event. It is usually reserved for things like royal events, special prize ceremonies, state dinners and particular events that guests must dress up for that are usually private.
Men are expected to wear things like fitted black dress coats with tails, white, bibbed tux shirts, wing collars, French cuff shirts, bow ties and black, patent leather shoes. Women are expected to put on floor-length dresses and ballgowns, sophisticated jewellery and optional extras like white gloves.
Black Tie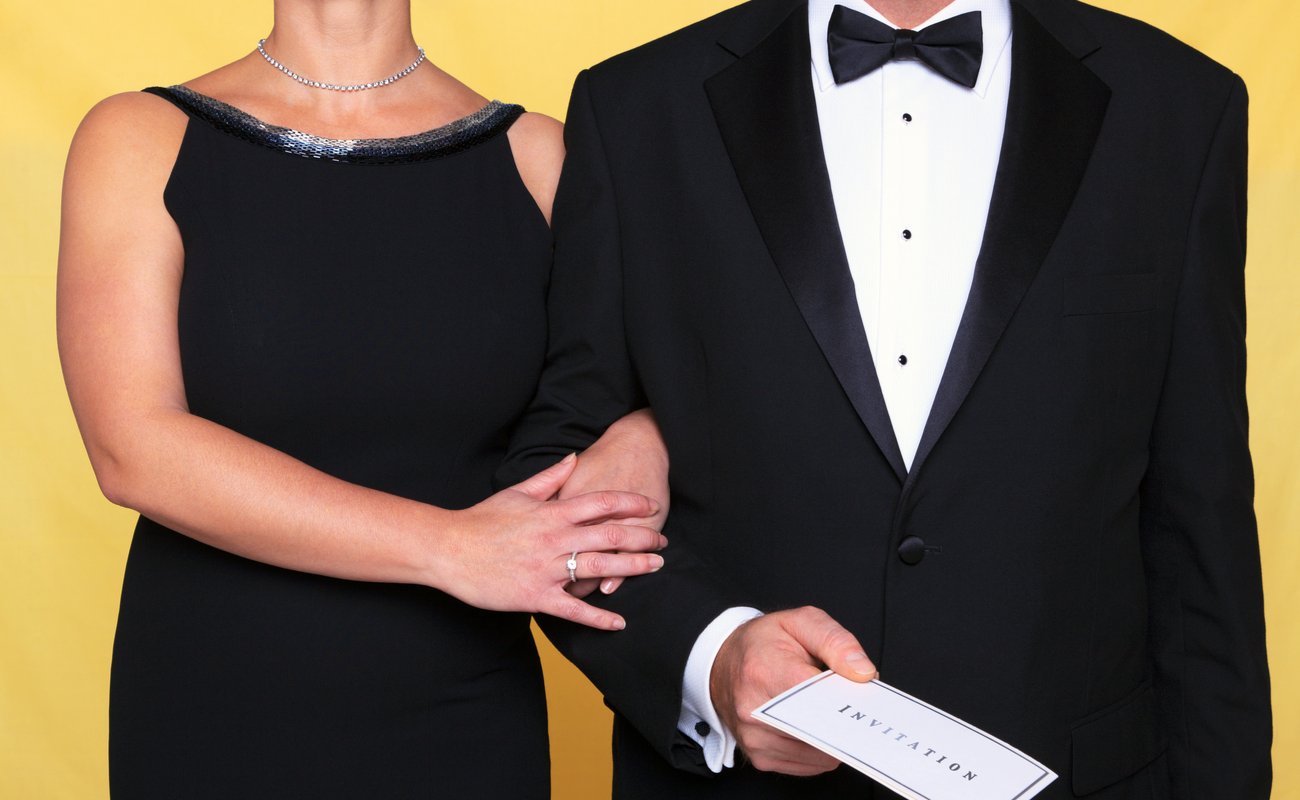 Black tie is a more widely recognised form of formal dress. While it isn't quite as formal as White tie, it is still one of the most formal you'll find. Traditional, black tie outfits are only worn to events after 6 in the evening and as such black tie dress codes are only typically found in your higher-end establishments, VIP sections or special events.
Evening shoes are a prerequisite when it comes to Black tie for women, which has relaxed significantly in the last decade, as it used to require ankle- or calf-length sleeveless evening gowns as well as wraps, gloves, and jewellery. As long as women look sophisticated in clothing such as a ball-gown, cocktail dress or even a modern pantsuit, they'll be perfectly comfortable at a Black tie event.
Men are required to wear smart attire such as a white dress shirt, a black bow tie, a waistcoat, dinner jacket (black or midnight blue) and dress shoes.
Black Tie Optional
For more formal weddings and receptions, you're likely to find "Black Tie Optional" on the invite. In a simple form, this means that if you own Black tie attire like an evening dress or tuxedo and you want to wear it then you can do so. However, if you don't own any of these then you simply have to dress as formally as you can. It's very similar to Black tie except you are given the option to skip out on the more formal aspects of the dress code.
This means that ladies can either put on something like a full evening gown, or a simple classy cocktail dress. Men can attend a Black tie optional event in a dark suit, white dress shirt, a conservative tie and leather dress shoes and dark dress socks.
Semiformal
There are events that require you to find the middle ground between being formal and informal, and this is where we get the semiformal dress code from. This often applies to events that take place in the morning, as they are a little less formal by nature, so chances are that the dress code for an event that starts before noon will be semiformal.
When it comes to semiformal attire for women, it can get a little complicated. In general, women can choose between a cocktail/afternoon dress, a little black number, a sophisticated skirt and top or modern pants and shirts.
Semiformal wear for men is what you'd usually find most men wearing, that is a dark business suit and vest, a dress shirt, a neutral tie and dress shoes. Most won't state "semiformal" on their dress codes and it's most likely to be down as "formal", however, you'll most likely be just fine with the things that fall under semiformal.
Business Formal and Business Casual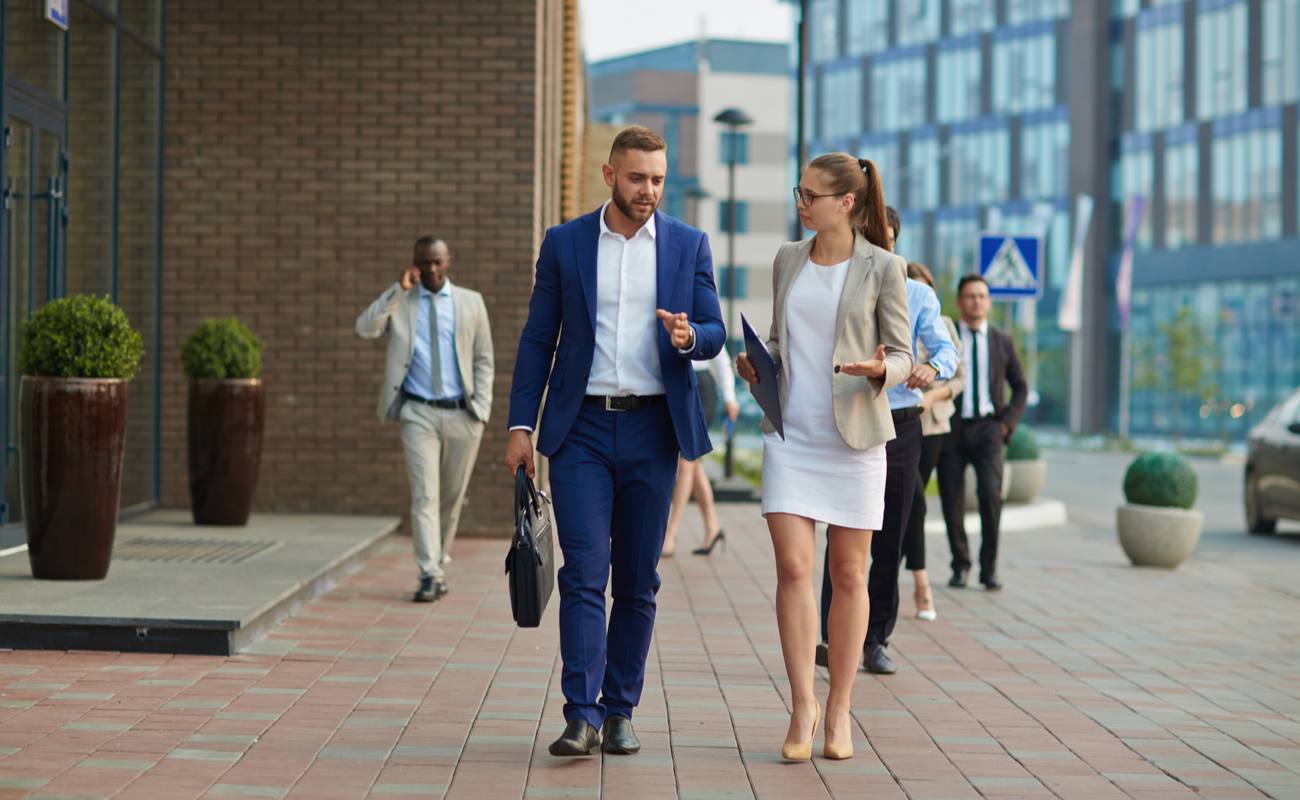 When it comes to business formal, a good look is how the corporate sector would dress for everyday work. It's less formal than semiformal but sometimes it can be difficult to gauge the difference. It's one of the safest bets should you be attending an evening event and you aren't sure of the dress code.
For women, a good feminine suit, business-style dress with a jacket, or a cocktail dress that isn't too revealing would be perfect. While it used to require women to pair their outfits with heels and stockings, this is now optional, as long as their shoes are formal.
Business formal and semiformal are largely the same for men, as long as you have an appropriate set of business formal clothes like a jacket, tie, collared shirt, pants and dress shoes – then you're sorted.
This is an incredibly common dress code and you're most likely to fit in wherever you choose to go gambling. If you're going to a less formal spot, men can ditch the tie and women can go jacketless.
The most common dress code around the world is business casual. It's pretty much exactly the same as business formal, except there is no expectation for the men to wear ties and no stockings for women. It's a very comfortable dress code that most people will easily find in their cupboards. Women can wear smart pants, dresses, or skirts – although nothing too revealing. Men can wear sports coats and blazers with pants, a button-down shirt with a collar or even polo shirts; ties are completely optional and loafer type shoes are accepted.
Smart Casual
Smart casual is an increasingly popular dress code around the world and for good reason. Casinos no longer have to be a big night out on the town and many people visit them for a casual evening of playing. Thus, it is unnecessary to expect people to get out their evening wear every time they want to come and try their hand at some slots.
Smart casual is a pretty broad dress code that mainly expects guests to forego dirty trainers, tracksuit pants, ripped jeans and flip flops for a look that is more akin to something you'd wear to a nice pub. Smart jeans, loafers, shirts, jackets, chinos, dresses, skirts and everything else in between can be worn to a smart casual dress code. As long as you don't look dirty or tattered, you will be good to go.
Don't Worry About Dress Codes for an Online Casino
The rise of the online world has been swift and one of the biggest reasons for this is that you can play games from the comfort of your own home without having to worry about what you're wearing.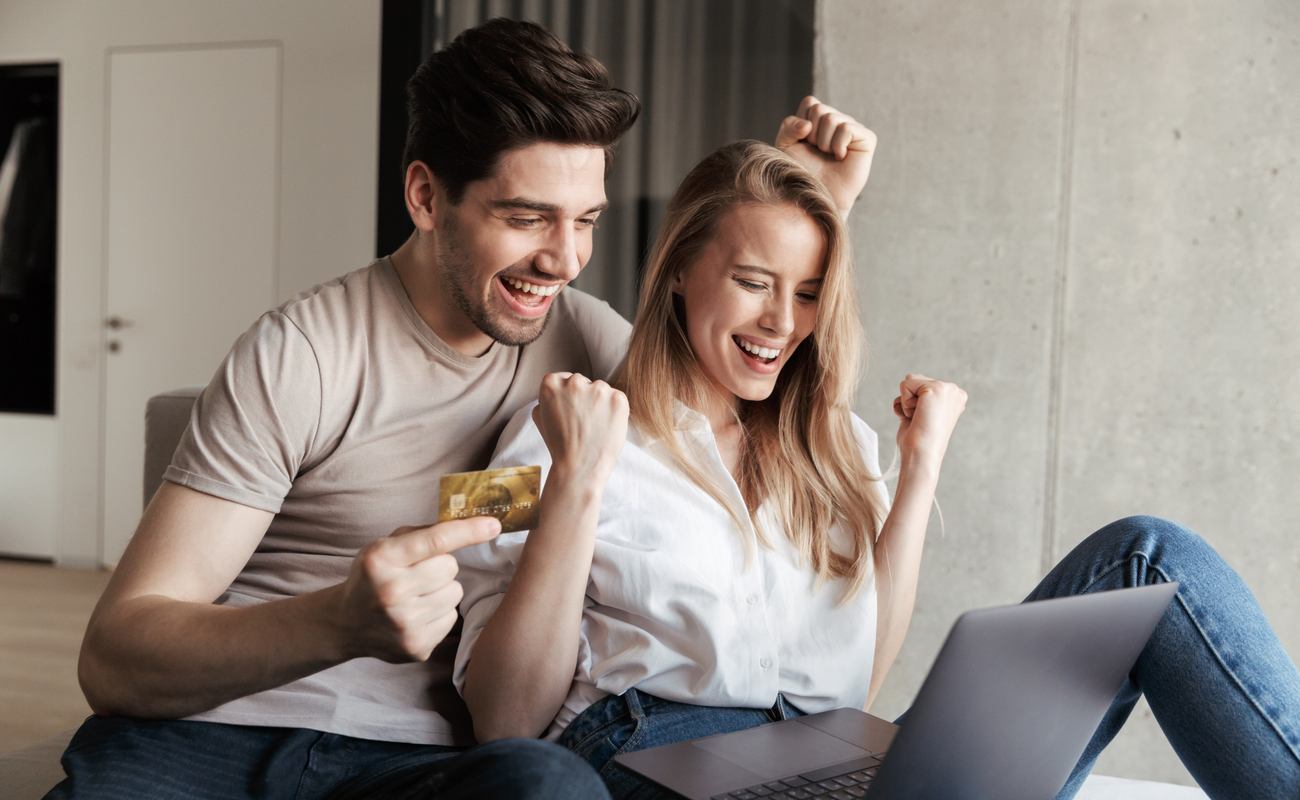 The rise of the online world has been swift and one of the biggest reasons for this is that you can play games from the comfort of your own home without having to worry about what you're wearing.
If dress codes really aren't your thing, but you enjoy the thrill of a live casino, then you'll be happy to know that Grosvenor Casinos have hundreds of online games for you to choose from. From online sports betting to live roulette, we have a range of online games that are run by trained and experienced dealers that ensure you get the feeling of attending a live establishment from the comfort of your sofa. Check out the best of football betting straight from our dedicated page featuring world-class tournaments like the Premier League.
Our online games are available live 24/7 and we have an exceptional customer service helpline and online chat available for players whenever they need it. We have a wide array of games, and anything up to twenty pounds as a welcome bonus for new members.
If you do decide to head out on the town and visit one of Grosvenor's land-based establishments, you'll find a smart casual dress code, where comfort is put before aesthetics. We want our players to feel good, as well as dress comfortably while they play games at our establishments.

Comments
comments