Cards, dice and games of chance have been a part of human societies for centuries, if not millennia. They speak to the competitiveness and ambition in human nature. Any person who has played poker, roulette or craps will understand this familiarity.
In modern times, millions play online casino games, recreationally and professionally. For younger players, they may play in an online casino long before they set foot into a land-based casino. This is largely down to convenience. As a result, many famous establishments have since launched their own online websites.
While the online casino industry continues to be an exciting space, there are some land-based establishments that offer an incomparable experience that you won't get if you just play games. These casinos offer a mixture of history, architecture and personnel, drawing players the world over. What makes them so special? Their age.
You may think that casinos have always had neon lights, beautiful croupiers and interactive displays. These days you can be transported into a modern environment through live casino technology. Playing a game of live roulette makes you feel like you're in the room with the croupier.
The truth is that some establishments predate the invention of electricity. Over hundreds of years many establishments have come and gone, but some still have their doors open. As special as live casino games are, it is almost impossible to match the historical gravitas of the following establishments. This is a list of the five oldest casinos in the world.
Honourable mention: Casinò di Campione – 1917
Before we reveal the world's oldest casino, there is one that deserves an honourable mention. It has been bankrupt and closed since 2018, but at one point it was one of the oldest and largest operational casinos in the world. It is, of course, the Casinò di Campione in Campione d'Italia. The area is part of the Lombardy region of Italy but is situated within Switzerland.
It was created in 1917, during the First World War. The Italian government wanted to gather information from foreign diplomats while they played. Situated on the shores of Lake Lugano, it drew in players from across Europe, looking to take their mind off the war and possibly return with a fortune.
In 2007, new premises, designed by Swiss architect, Mario Botta, was built. The iconic tuning-fork design had a floor space of 55,000m2. At night, it lit up with a beautiful red-themed lighting display.
Unfortunately, on 27 July 2018, it went bankrupt and closed its doors.
5: Golden Gate Casino – 1906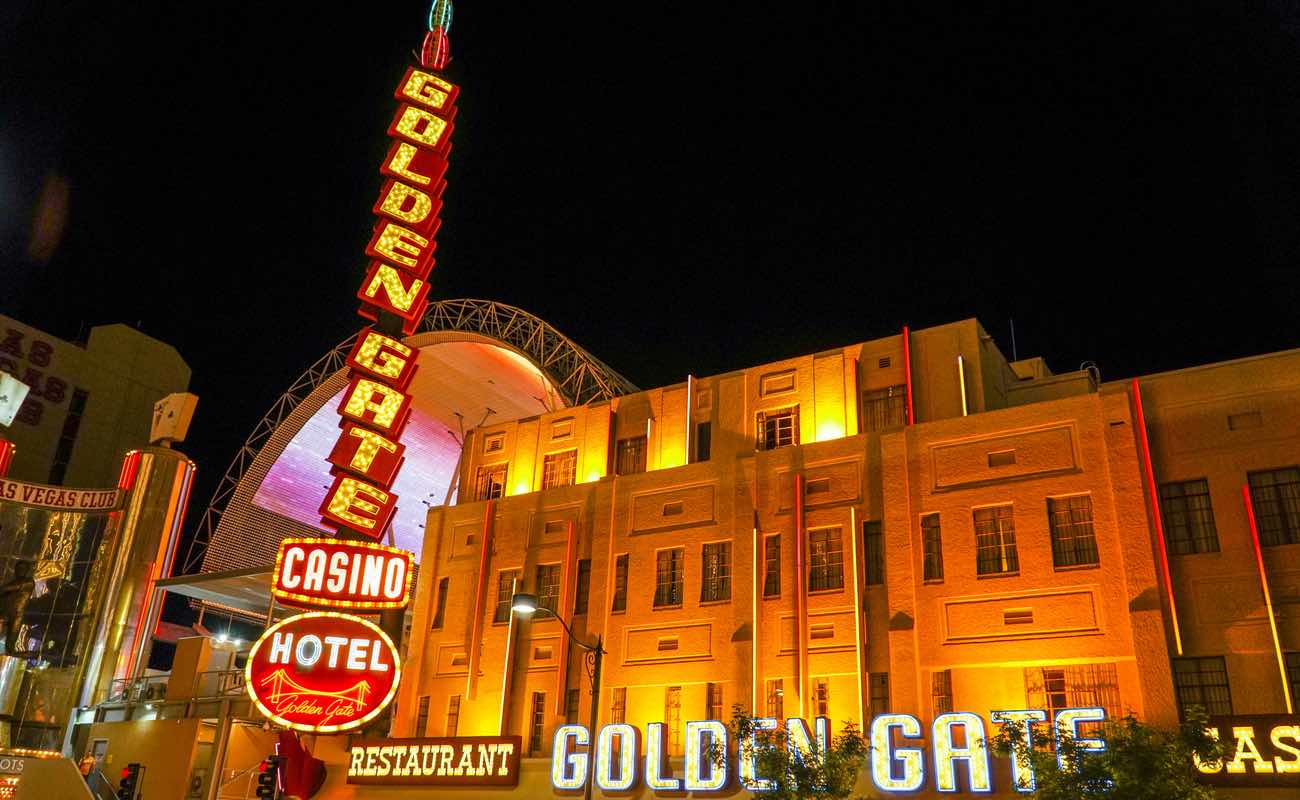 The Golden Gate kicks off our countdown to the world's oldest casino. John F. Miller was the visionary who saw the potential in Las Vegas. He bought a corner property in 1905 and set up the Miller Hotel in a tent. The following year he built a permanent structure and renamed it Hotel Nevada. Hotel Nevada had a casino that operated until the ban of 1909.
Hotel Nevada reopened in 1931 when gambling was legalised in Nevada. It was renamed the Sal Sagev. In 1955 it was ultimately renamed to the Golden Gate, which it has been known as ever since. It was run by Miller and his children, until their deaths. His daughter left the ownership to a Las Vegas nunnery who then sold it to Italo Ghelfi's family. Ghelfi had been instrumental in the establishment's growth.
In its 114 years of existence, the Golden Gate has witnessed Las Vegas turn into the gambling capital of the world. After the Second World War, many establishments opened their doors.
The premises still maintain many of the exterior design elements but had an interior redesign in 2012. It incorporates a more modern look with the history of the establishment. If you're in Vegas, make sure to see the place that started it all. Hopefully, you'll be able to order a shrimp cocktail as well.
4: Casino de Monte-Carlo – 1856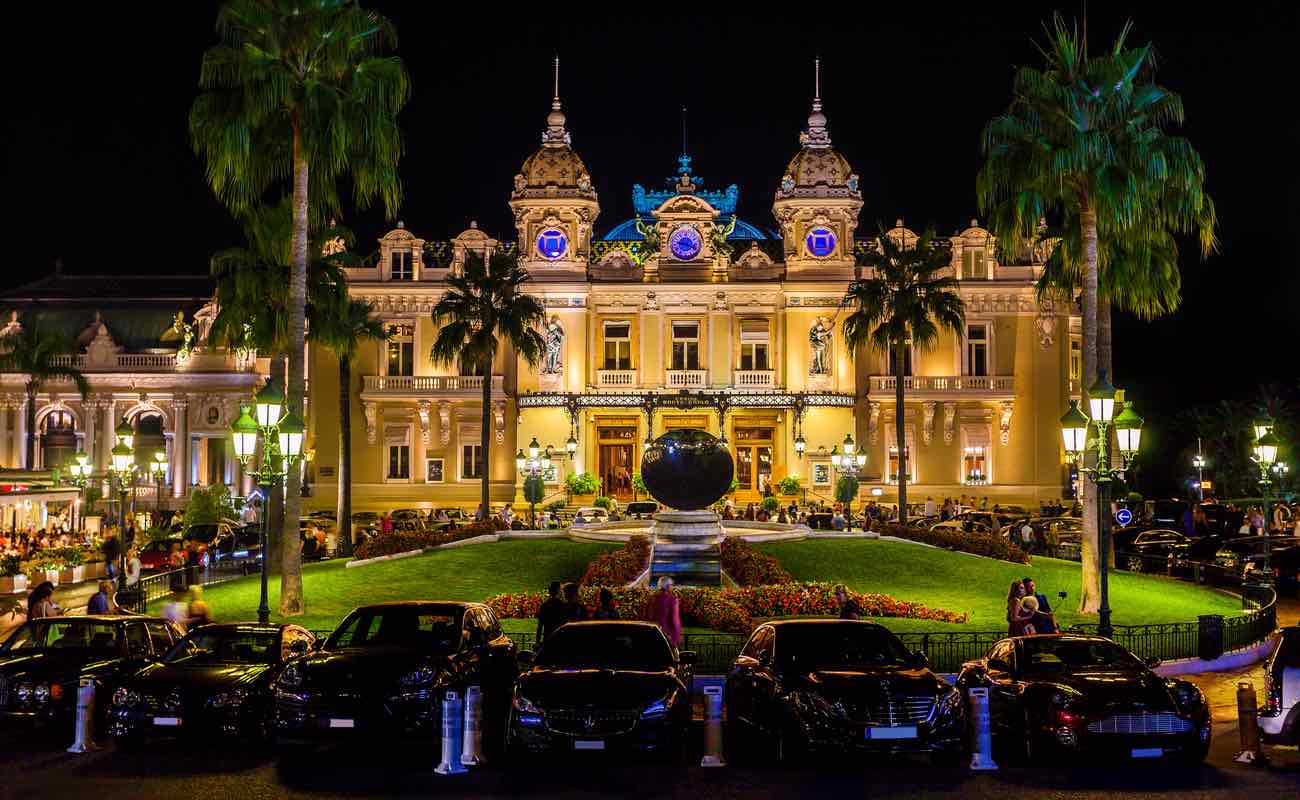 Heading back into the 19th Century, we find the Casino de Monte-Carlo. This is a world famous casino. It has been used in films, like Casino Royale and Ocean's Twelve, and is often the first establishment that comes to mind for many players.
Marie Caroline Gibert de Lametz, otherwise known as the Princess of Monaco, is credited with seeding the idea for the establishment. Monte Carlo was built to finance the ruling family after the loss of some tax-paying regions.
The building began in 1854 and finally opened its doors in 1856. After a difficult start, Monte Carlo became profitable in 1859. In 1863, Monte Carlo's name was officially confirmed. Previously it had been referred to as Les Spelugues.
Between 1878 and 1879, the building was expanded. The architects were Jules Dutrou and Charles Garnier. Garnier was famous for designing the Paris opera house. The redesign included a concert hall and expanded gaming rooms.
During its 157-year existence, many redesigns have taken place. Despite this, much of Garnier's interior design work is still in place. This gives the building a distinctive Beaux-Arts look.
It is still one of the most sought after establishments in the world. While you might want to feel like James Bond, he might not offer the best casino tips, especially at Monte-Carlo. In 1913, there was a game of roulette where the ball fell into the black 26 times in a row. It's doubtful that any players have seen a similar occurrence. Nevertheless, Monte Carlo is on many table-game players' bucket list.
3: Kurhaus of Baden-Baden – 1824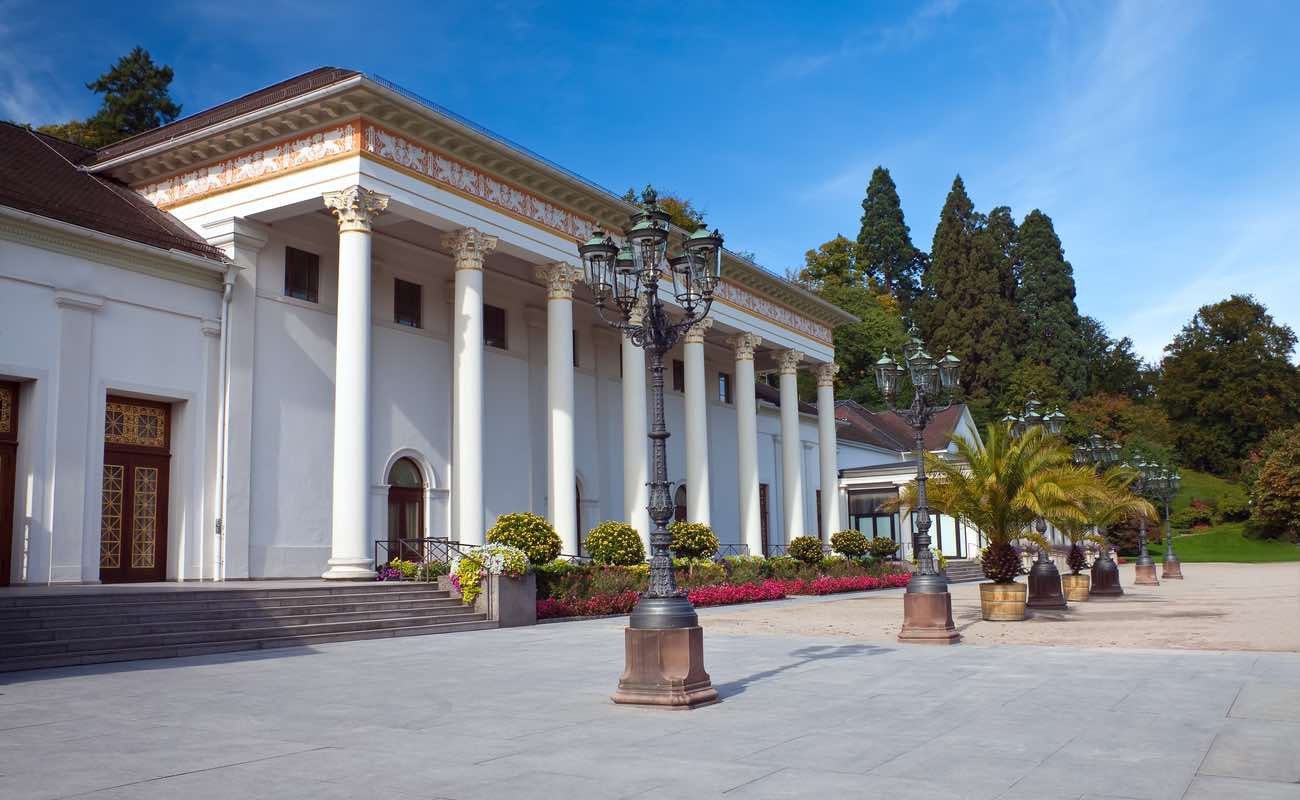 Staying in the 19th Century, we shift our attention from France to Germany. In the 1830s, this is what many players had to do due to France banning gambling. The Kurhaus of Baden-Baden was first designed in 1824 by Friedrich Weinbrenner. Weinbrenner was a master in classical style and was fundamental to the design of Karlsruhe. His design is one of the beautiful features that has drawn players from across the world.
By 1834, the Kurhaus of Baden-Baden had drawn in the big players from France. This clientele famously included actress and singer Marlene Dietrich and author Fyodor Dostoevsky.
Dostoevsky is another person you wouldn't want to take casino tips from. The author developed a roulette addiction and made significant losses at the Kurhaus of Baden-Baden. So much so, that he wrote The Gambler, a novella set in a German hotel, to settle his debts.
You can still try your hand at the roulette table, as well as take a guided tour of the glorious game halls. Marlene Dietrich famously called it "the most beautiful casino in the world", and with the interior maintained, it still has that beauty intact.
2: Casino de Spa – 1763
Moving back into the 18th Century, our next stop is in Spa, Belgium. This is the location of the Casino de Spa. The town was famous for its natural mineral springs. This gave rise to travellers seeking the healing-waters of Spa from as far back as the 14th Century.
The establishment was opened in 1763 and was the first to start the trend of combining a spa and casino experience. Mayors Xhrouet Lambert and Gerard de Leau are credited with commissioning the building. It was designed by Barthélémy Digneffe and decorated to look like a palace.
In 1807, Spa was devastated by fires. Napoleon wasn't the biggest fan of the Casino de Spa and asked that the establishment's profits of the following ten years be used for relief for those who lost their houses.
Although there would be reconstructions in the early 20th Century, Casino de Spa would suffer significant fire damage in 1917 under German occupation. It would take almost a decade for it to be restored.
It is still in operation to this day. If you'd like the truest spa and casino experience, then Spa is the place to be. It has been drawing players for over 250 years, so there certainly must be something in the water.
1: Casinò di Venezia – 1638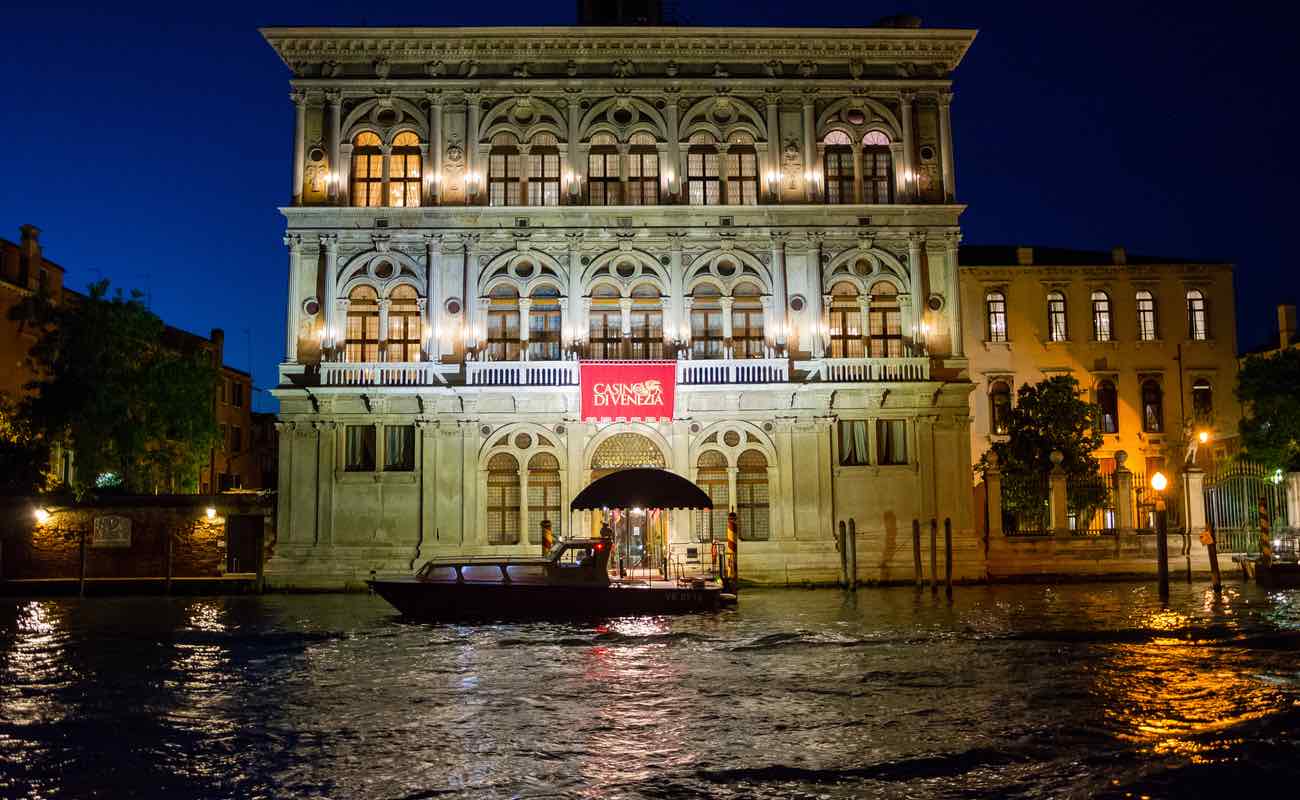 To find the world's oldest casino, we go all the way back to the 17th Century. Casinò di Venezia opened its doors in 1638, in San Moise, Venice. The Casinò di Venezia flourished despite regulation. Ultimately, the doors would be forced closed in 1774.
The establishment then moved to the Ca' Vendramin Calergi in 1959. The building served as a home to Italian royalty and the rich and famous. Most notably, composer Richard Wagner frequented the establishment between 1858 and 1883. His impression was such that there is currently a Richard Wagner museum on the current premises.
The building was designed in the 15th Century by Mauro Codussi. Codussi was the architect of many famous churches in Venice, including the Chiesa di San Zaccaria. The Ca' Vendramin Calergi is perfectly positioned on the Grand Canal of Venice.
To this day, it still maintains much of the grandeur of the design. The interior shows off its Renaissance and Baroque design. It is truly a step back in time. When playing games that date as far back, it's a magical experience.
Using the past to see the future
Entering a casino that has existed for centuries is a unique experience. By rolling the dice or playing a hand in one of these historic establishments, you join a community that includes generals, royalty, authors, musicians and actors. Looking back, there are few establishments that can boast this calibre of history. Looking forward, casinos continue to push the envelope. With developments like live casino games, you can be sure that casinos will continue to be a cultural point in our society, both in the past and future.
Keep it Fun
We're here to help you keep it fun – remember to set your deposit limit. Click here for more details on the safer gambling tools available including reality checks and the ability to take a break from your gaming.​
We've also made it even easier to find our Safer Gambling tools from the home page of our website and there's loads of information available at GamCare. You can also call the National Gambling Helpline, 24 hours a day, 7 days a week on Freephone 0808 8020 133.​
Comments
comments