Sports betting has been around for a long time, and with good reason. You can indulge your interest in sports through the thrill of online casino gambling. Yes, it can be complicated, but you can also keep it simple if you want to. Read on for the best tips about the easiest and hardest sports to bet on.
Sports betting keeps gaining popularity. For sports fans, that's no surprise: you get to combine your love of sports with all the fun and entertainment of gambling. You can choose if you want to keep it simple or really get into the hobby and become an expert pundit. We've put together information about the easiest and hardest sports to bet on.
The great thing about hobbies is how they grow on you. Example: you think you'll give model airplanes a go and the next thing you know, you're out there with new friends flying remote airplanes that you've built with your very own hands.
It's almost the same thing with sports betting. You can stick to the simple, easier bets or get into all the ins-and-outs of it and turn into a real expert. It's up to you. So if you've never seen the inside of a casino before or you're just starting to dip your toe into sports gambling, we're going to take you to the next level, starting with the easiest ones to wager on and the most difficult. Here goes.
Start with the easiest sports to bet on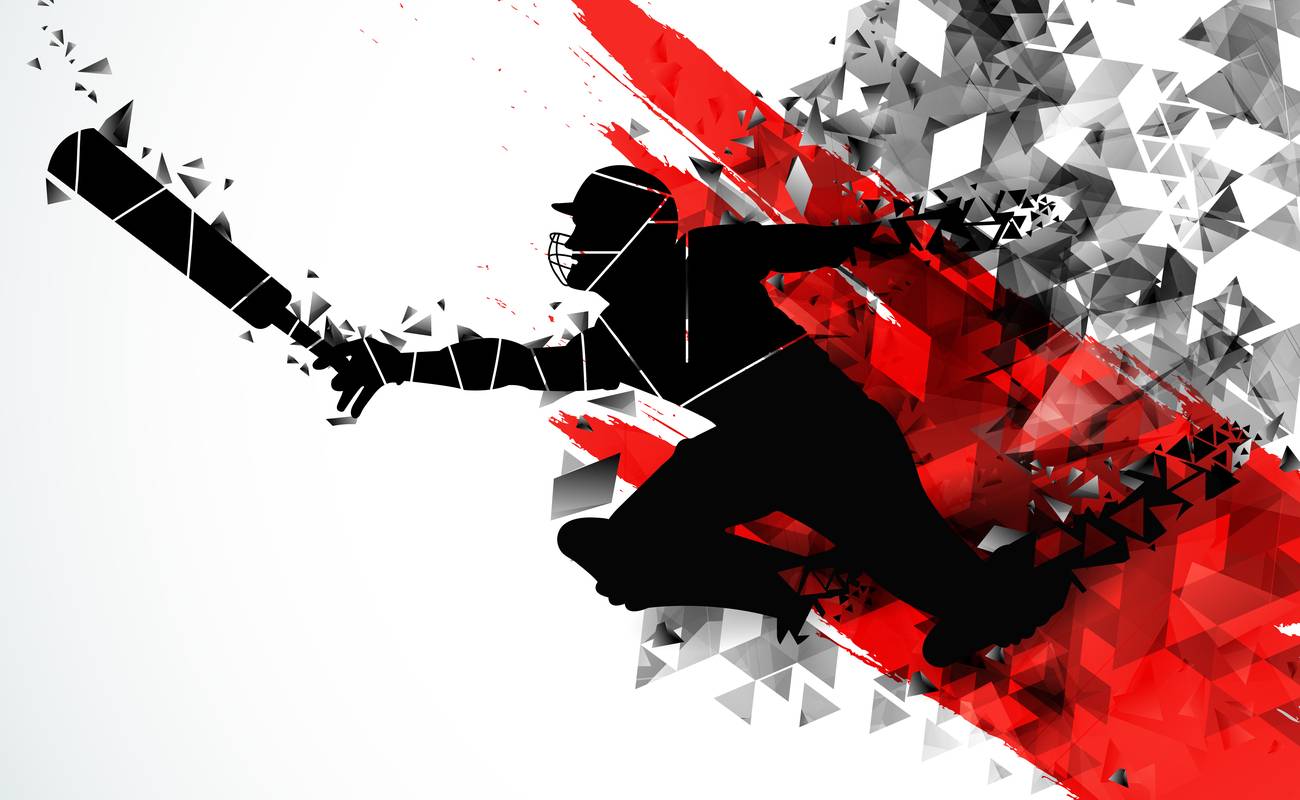 Start with what you know: If you're an avid 'I don't like cricket, I love it' fan, start right there. If you already understand how pitch conditions can swing a match, and you know a boundary from a duck, you already have an advantage. Often the most difficult thing about getting started is trying to figure out the sport you'll be wagering on.
Cricket is always a good starting point: Staying with our example, cricket betting has a large fan base and as such, most online sports betting outfits offer customers cricket action on most days of the year. Cricket sportsbooks typically feature pre-match and in-play betting on league games, international matches, and major tournaments and events. In fact, you'll find that punters can choose from any number of pre-game betting options on any given match. So if you have in-depth knowledge of the game and you've done your research beforehand, cricket may be one of the best sports for betting on. On the other hand, if you're ignorant, don't go there. It could then be the worst to wager on.
Football usually offers the most predictable outcomes: Another solid sport to bet on for those getting started is the most popular sport in the world – yes, you guessed it, football! Based on the volume of knowledge and stats available, football matches still offer the most predictable outcomes which is why it's one of the most popular and easiest sports to bet on. The number of bets made on football every day of the year is mind-boggling. This is why many bookmakers and live casinos offer 24-hour live football betting. Make sure you're using a reputable site that posts great odds on a variety of footie markets. They also tend to hold regular promotions and cashback bonuses. One example is a promotion that gives you an automatic win if the team you bet on takes a two-goal lead at any time during the game. Again, focus on the result of the match and take advantage of the handicap odds.
Some of the other easiest sports to bet on are tennis, boxing and golf. Not only is there a finite number of players in the mix, but there is also plenty of information and statistics to help you make informed picks. Whatever your favourite sport might be, increase your odds by considering tennis betting. Golf betting will also prove to be a good experience. Perhaps boxing betting is more in line with what you want, all these sports will provide you with great odds to consider.
To increase your chances of success, the best online casino sites will add in things like live betting choices, live streaming, and even bonuses to give you an awesome cricket betting experience.
You've picked your sport: now what?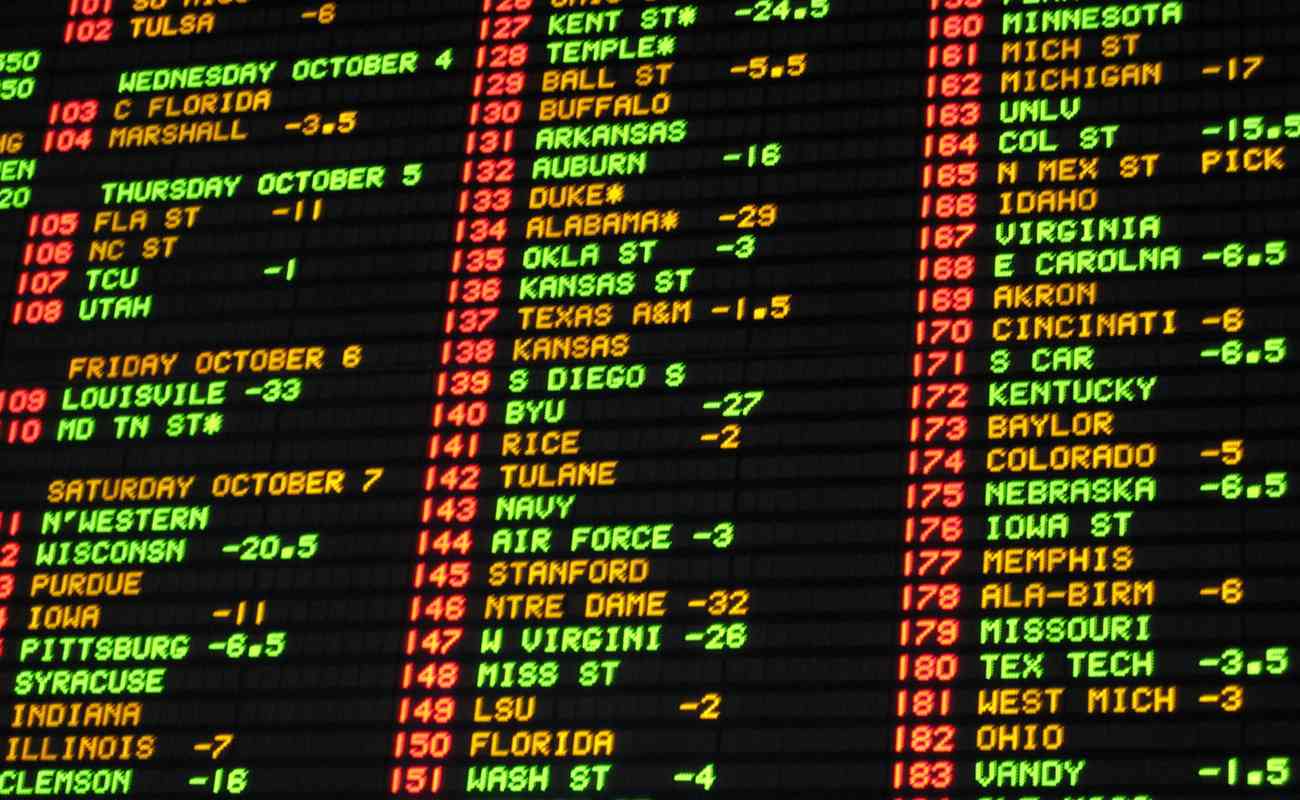 The most confusing thing about betting for the first time is knowing the type of bet you'd like to make. Walk in, or log into a sportsbook, and you'll be presented with a bag of options. Here's our advice for placing the simplest wager:
Look out for a moneyline bet – this involves you picking who you think is going to win a game. Then if the team you've chosen wins, you win your bet. Simple as that. This way, if you're a beginner gambler, you can get used to making a bet without worrying about how many points your team wins by, or the stats they'll achieve during a game.
Have a look at the schedule of say cricket matches and pick which team you think is going to win. When you go ahead and place your bet, the amount you'll get paid for making a correct pick will be displayed on your ticket by the sportsbook.
Keep in mind that if you choose a favourite pick team (the team picked most often by betters to win a particular game), you will be paid out less if they do win. If you were to bet on an outlier, and that team ended up winning, you would get paid more. Why? Because the winners would be divided up amongst fewer pundits.
To begin with, don't be tempted to take a chance on teams that are unlikely to win in the hopes of getting a bigger payout if they do. Not unless you have expert knowledge of that sport and very good reason to think an underperforming team will unexpectedly come out on top. Once you're more comfortable with the betting process, you might want to choose a game that is between the most evenly matched teams, so you get paid the most for picking a winner.
Once you've registered with Grosvenor Casinos (find out how to register with Grosvenor here), you will need to know how to place a bet.
You'll be happy to know placing a bet is stress-free. To start the process, you will need to:
Choose the sport you want to bet on via the left-hand menu.
Locate your preferred bet and click on the displayed odds price.
A small screen will pop up on the bottom right corner. Type in the amount you'll be wagering and click the 'Place Bet' button to submit your bet.
Note: Always peruse your ticket to make sure it's correct before confirming. If you do pick up a problem, contact site support straight away.
If you're placing your bet at a land-based casino, you will see a number next to the game and team you'd like to bet on. Write this down, head for the queue and once at the front, tell the agent that you'd like to bet your chosen amount on the number you selected on the moneyline. The agent will print out your betting slip and hand it to you. Before walking away, make sure that all the information is correct. You've just made your first bet!
Looking for a challenge? Try these sports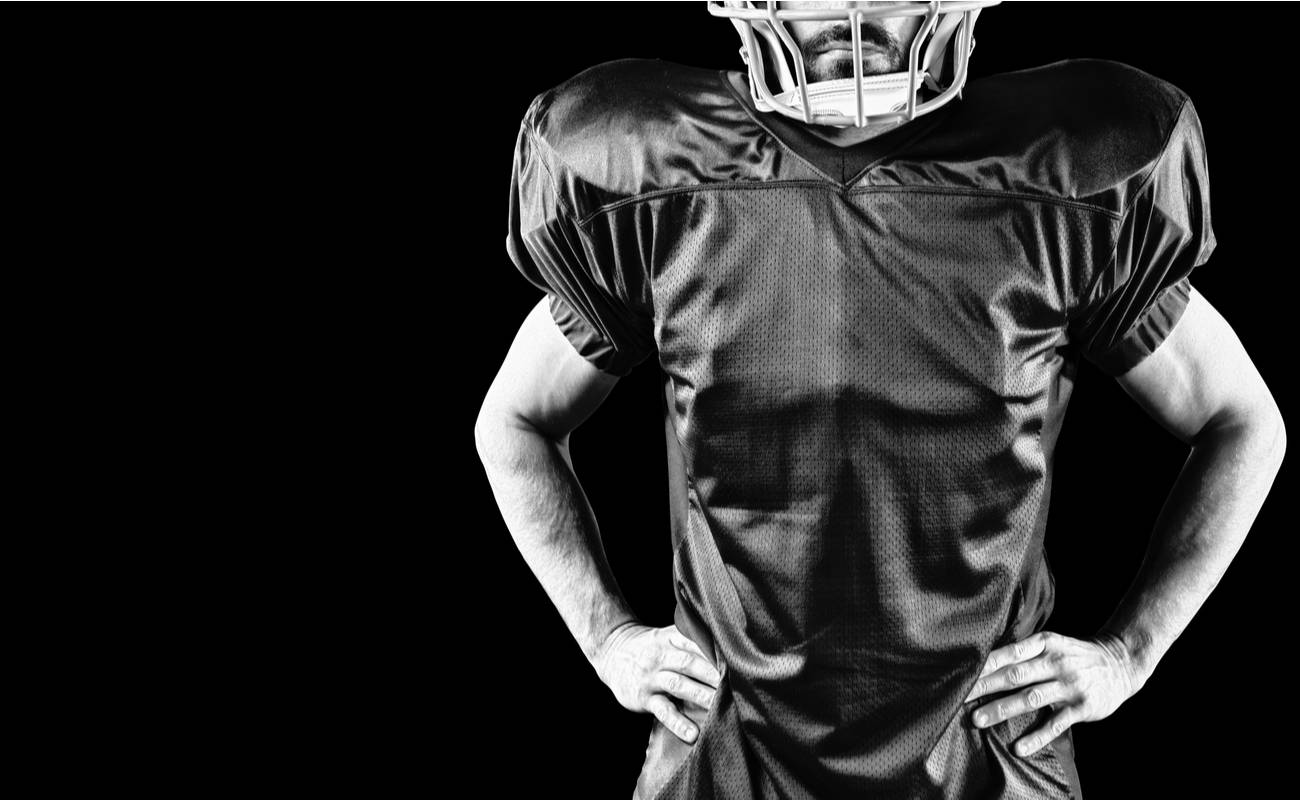 Sports that you have little or no understanding of can seem confusing or nonsensical. To American Football fans, Mike, Sam and Will, and the nickel defense are clear enough, but if you're not an active fan of the sport, you would probably have no idea what these phrases mean. Our advice is if you're new to sports betting, steer clear of sports you do not understand.
As you find your feet, you'll get better at finding the best places to bet on sports that offer competitive odds before anything else. Turning a bit of profit over time is no easy feat, but what does help is having access to the widest range of betting markets and wagering options.
So, for instance, Grosvenor Casinos allows you to bet on sports from football, boxing and tennis, to cricket, golf and rugby. Live in-play betting allows you to get stuck in as the action unfolds and possibly nab that glorious last-minute win.
One of the most difficult sports to bet on is basketball (National Basketball Association). This is mainly because the number of players, teams and divisions means there are more variables that affect the outcome of a game. The NBA league system explained will add some depth to understanding the difficulty of betting on basketball. One of the best examples of this was the Philadelphia 76ers' win over the Chicago Bulls in Round 1 of the Eastern Conference in 2012. The 76ers were at number eight in the standings while the Bulls were at number one. The odds were 76ers +900, Bulls -1400. The result was 76ers 4-2. What went wrong? Derrick Rose, 2010/11 league MVP (Most Valued Player), tore his ACL with a minute to play in the fourth quarter with the Bulls up by 12 points.
The National Hockey League (NHL) can be similarly punishing for bettors. Take the 2019 season for example. The St. Louis Blues, after sitting in last place at the start of the 2019 calendar year and seeing their odds as high as +6900 in January, stormed through the playoffs and brought the Cup back to St. Louis for the first time in four tries. It was their first appearance in the NHL's championship series in 49 years and very few saw this coming.
Other sports that are difficult to bet on are: Major League Baseball (MLB) and National Football League (NFL) for similar reasons. But if you're an expert in any of these sports and you do your homework beforehand, you could be in the running for a win.
Bet on the biggest sports games of the century
Grosvenor Casinos allows you to keep your finger on the pulse, get the latest betting odds as soon as they happen, and wager on your favourite sports in the comfort of your home. You can try football betting, get boxing match odds, look over tennis tournaments markets and check out golf championship outrights. Our simple system lets you bet on sports quickly and easily, and you can even use our bet calculator to see how different rules and outcomes will affect your bets. This is our way of keeping you on top of the action at all times.
If you enjoy a wider gambling experience, playing at Grosvenor Casinos offers you a truly unique live casino experience. You can enjoy all the excitement of blackjack, online poker and more, with no download required to play – just an authentic casino experience.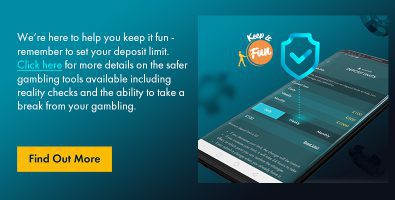 Comments
comments