When you look at a deck of cards, you're likely to merely see 52 cuts of card stock, with an appealing design on the back. When a cardist sees a deck of cards, they see a world of enchanting flourishes and cuts, impossible dexterity and a means to express themselves in their art form.
Can Cards be Art?
Yes indeed, cards can be a platform for insanely talented and dedicated artists to express themselves, learn from each other, and use their own creativity to innovate and inspire others. No, we are not talking about the designs of the card backs, although we will touch on that briefly, later.
Cardistry is the art of flipping, slinging, fanning, rotating, cutting, throwing, spinning, bouncing, and shuffling a deck of cards. It is one of the most enchanting and, dare we say it, magical artforms in the world. However, this art form is not magic and magic is not cardistry – there is a kind of complicated relationship going on here – they do tend to borrow and lend from each other. Magicians have always used some of these card moves to add to the spectacle of their magic tricks. They either fan a deck for the spectator to choose from or toss a card from one hand onto the deck and reveal that that was indeed the spectator's card. These moves add to the effect of their tricks, but what happens when that is the trick?
Like skateboarding, cardistry took something that most people use in casinos and made it magic. They did it to escape boredom, and to turn the act of using cards into something more. Likewise, the skateboard was a great tool for keeping bored kids entertained and as a way to get around, but thanks to video culture and eventually the online world, skateboarding grew into a worldwide phenomenon. It led to professional skateboarders and eventually the X-Games. Cardistry did the same thing, and it has become a worldwide phenomenon of its own, with talented cardists all around the world uploading videos of their new moves and carving names for themselves within the community.
If you've never heard of the art form before, we can guarantee you that it will grab your attention. Whether you like to play poker at online casinos, at your local casino, or even if you just enjoy a game of cards with your family and friends,  you are bound to be intrigued by how mind-boggling it can be. Get ready for some double-takes and jaw-dropping moments as you witness what should surely be impossible, yet made to look so easy and smooth.
We can't tell you who the best cardist in the world is, but we can point out some of the most creative, dextrous and inspiring cardists that are currently performing.
Dan and Dave Buck
Dan and Dave Buck are household names in the cardistry world. They are also some of the most successful cardists around. The dextrous twins from San Diego, California, run a lifestyle brand and design company called Dan and Dave Industries. Their company produces luxury playing cards and accessories for both magicians and artists.
Originally, the Buck twins were magicians, and they were successful magicians too, but on top of that they are now at the forefront of the card magic industry. Dan and Dave have tons of videos showcasing their card manipulation skills, and feature in a lot of other cardist's videos. In fact, if you have seen the Hollywood blockbuster film "Now You See Me" then you have seen some of their cardistry, although it was edited to make it look like the actors were doing it. These guys are big in the world of cardistry, and they are also some of the most creative and skilled card handlers in the business.
Oliver Sogard
Oliver Sogard is one of the most inspiring and creative cardists performing today. He runs a site called Dealersgrip.com where he collaborates and connects with other cardists and artists to communicate and examine the nature of cardistry. Sogard is an inventor and pioneer of some of the most beautiful cardistry techniques and moves. He is also a teacher, like most cardists, with tutorials and videos available on his YouTube channel and at Dealersgrip.com. His tutorials and videos help other cardists learn and perform the cardistry he creates.
Zach Mueller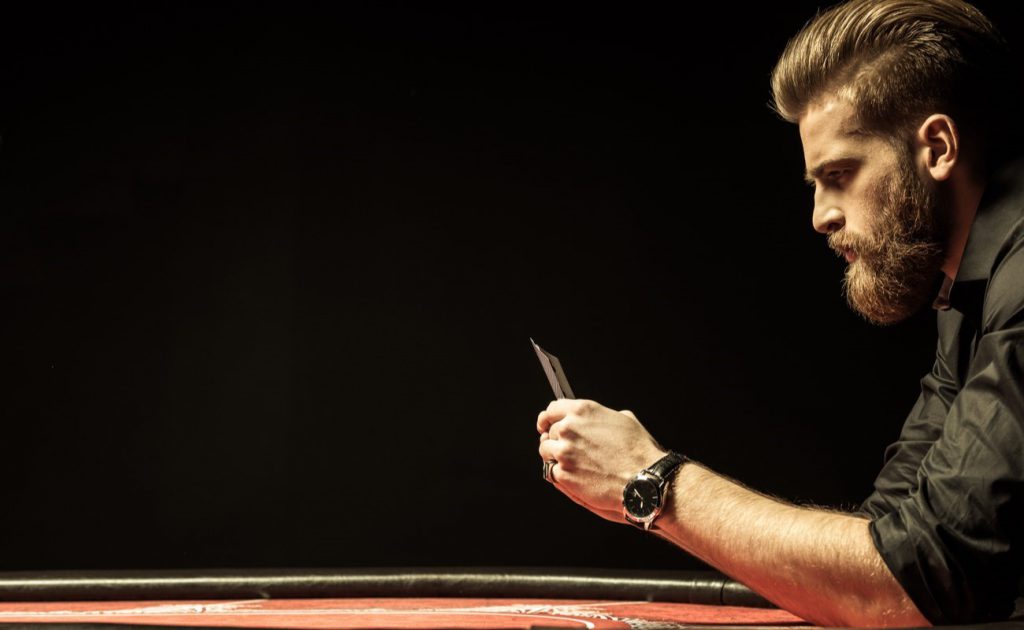 Zach Mueller, owner of Fontaine Cards, used his art form to create fame and a career for himself. This talented young man rode the success of the videos he was uploading, to eventually launch his own deck of playing cards. The cards became extremely popular, and out of that he founded Fontaine Cards. Zach is a perfect example of how video and online culture has helped cardists become famous. Zach was featured by Kuma Films on a video that was click-baited "Hypnotic Cardistry Kid" which now has over 2.5 million views, and also introduced an entirely new community to the enchanting wonders of card manipulation. Zach himself is an incredible cardist, and his videos inspire and influence the cardistry world immensely, making him one of the biggest names in the industry.
The Virts
One of the biggest names in the world of flourishing, fanning, flipping, cutting and shuffling cards is The Virts, a group of cardists from Singapore that was started by Huron Low and Kevin Ho, and then eventually picked up Daren Yow, Joshua Tan, Jeremy Tan, Joyce Lee and Roland Lim. The original group formed in 2005 when Low and Ho were just having fun with their hobby of cardistry, and in 2009, they formed the group and called themselves, The Virts.
All the guys in this group are incredibly talented cardists and they are so good. In fact, one of their videos from 2012 went viral and caught the attention of the Discovery Channel who then did a feature on the group. Discovery Channel followed the group around, during Cardistry-Con 2015, and made a 25-minute documentary on the art of cardistry and the group themselves.
Japas Deck
Justin Ye, or Japas Deck as he is now known, has been in the business of flourishing since he was 15 years old. Japas, along with Loretta Sze, run a company called New Deck Order. Their website acts as a hub where they try to connect cardistry fans across the world. Japas Deck is one of the most interesting cardists performing today. He has an unconventional and creative style that gives his cardistry its own kind of magic.
He has been crowned the World Kardistry Champion for 2013-14 and has won a multitude of other competitions. On top of that, he has given lectures on cardistry all over the world. Japas Deck is also qualified in Fine Arts in Digital Film Making, which lends a lot to his art. One of the most important elements in good cardistry videos is that they are well filmed with good editing and directing. Japas put his skills to good use when he created his School of Cardistry on YouTube – a channel that provides free instructional videos that teach cardistry on many levels (from beginner to veteran). All of these skills combined make Japas Deck one of the biggest names, and his flamboyant personality and style make him a respected legend in cardistry today.
Honourable Mentions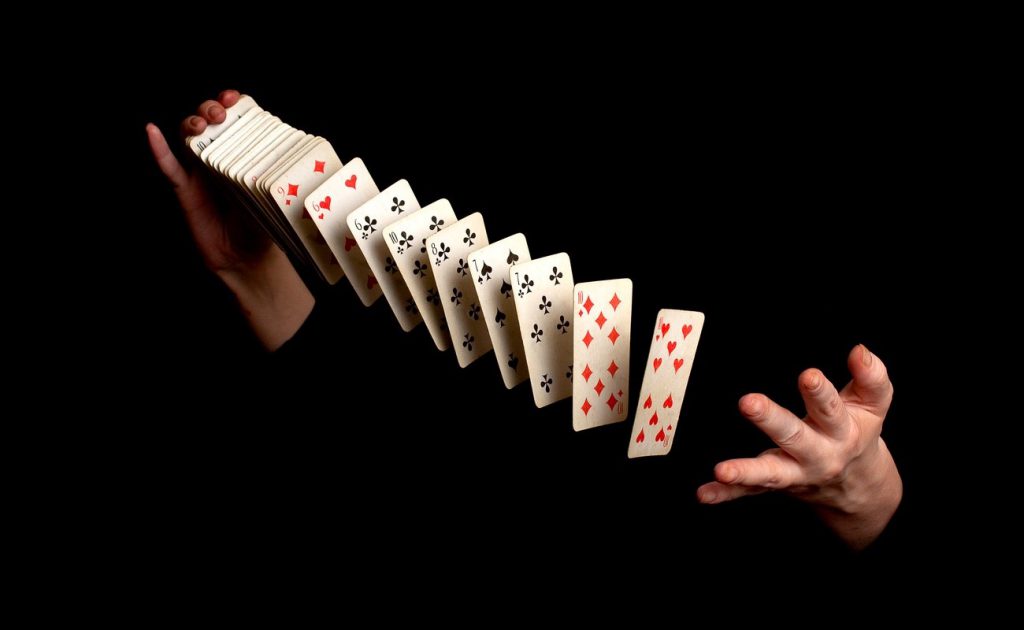 While the cardists we have mentioned so far are some of the biggest names, there are so many more out there that have got incredible skill, dexterity and creativity. This is just a short list of some of the best cardists in the world that weren't mentioned above. You can go and check them out for yourselves. Decide for yourself who the best cardist in the world really is.
Noel Heath
Daniel Madison
Madison was born in England and is famous for his role in the underground magician crew on UK's Magic is Dead. He was previously banned from card counting at casinos and was then hired to catch other card counters. His troubled past and his incredible slight of hand illusions helped him to rise to fame.
PredatorDeck
Not much is known about the legendary cardist PredatorDeck and fans have been trying to figure out who he is for many years. What is known is that his real name is Stanese Ciprian and he attended a college in Bucharest, Romania. PredotorDeck seems to have left the cardist game and fans rewatch his brilliant trick videos on repeat.
Max Vlassenko
Originally from Richmond Hill in Ontario, Canada, Vlassenko picked up card manipulation after becoming interested in magic in his early teenage years. In 2007, he won an online world tournament and then went on to star on MTV, dp various gigs as a contest judge, and shot to fame in a Nokia N8 Commercial.
Dimitri Arleri
Arleri is originally from Paris, but it currently plying his trade in his Cardistry Band called "Touch". In 2007, while studying art, Dimitri started cardistry and decided to focus on the creative side of of it. He rose to fame with his innovative and "out-of-the-box" thinking and tricks.
Andrei Jikh
Andrei Jikh was born in Russia and has risen to the top of cardistry as one of the youngest creators and performers. His videos are known for wow factor and they are one of the most viewed learning platforms for budding cardists. He is well known for directing the special features content and iTunes Extras for the blockbuster film "Now You See Me", which has the star-studded cast of Jesse Eisenberg, Morgan Freeman, Mark Ruffalo, and Isla Fisher.
Tobias Levin
Tobias Levin is from København, Denmark. He is the co-owner of Dealersgrip, where cardistry accessories are sold and various cardistry artists give tutorials on how to learn tricks. He rose to fame through videos on Youtube and now performs cardistry all over the world.
Do yourself a favour and check out all of these guys and their videos. Their skills are incredible, their videos are beautiful. Keep watching until you find the cardist that allows you to get lost in the enchanting and mesmerising spinning, flicking, fanning, flourishing, cutting and shuffling of their cards.
If watching all this card extravaganza has got you in the mood to get some cards flowing for you, then consider taking a seat at one of our live casino games at Grosvenor Casinos. Our dealers will take care of the cards for you. 
Keep it Fun
We're here to help you keep it fun – remember to set your deposit limit. Click here for more details on the safer gambling tools available including reality checks and the ability to take a break from your gaming.​
We've also made it even easier to find our Safer Gambling tools from the home page of our website and there's loads of information available at GamCare. You can also call the National Gambling Helpline, 24 hours a day, 7 days a week on Freephone 0808 8020 133.​
Comments
comments