Have you ever wondered what it would be like to work as a casino dealer (otherwise known as a croupier)? Perhaps you've been envious of the dealer on the other side of the table, or you've been attracted to their professional style? Whatever the reason, a job as a croupier is a viable career path for those who enjoy gambling, hospitality and travel.
So, how do you go about becoming one — and is it a worthwhile career option? This article will help to answer any questions you might have, from qualifications to career prospects.
Do I need qualifications?
The first thing to know is that you don't need a formal qualification for this career. There are courses and qualifications available — for example, an NVQ in Gambling Operations — but there are no prerequisite qualifications. Of course, it would only count in your favour if you have completed a croupier course.
For the most part, the establishment will conduct their own training or qualifications with you on the job. This helps them to guide you in the conduct and principles of their establishment. Some places will have unique house rules for certain games, which you would learn through the training.
While employers won't necessarily turn you away for not having a qualification, they will probably look at your GCSEs. Two core subjects would be English and Maths. This will show that you have the required communication and arithmetic foundations. Remember, you'll be working with people and money, so these foundations will be essential.
Rather than qualifications, they will be on the lookout for certain skills from their staff. These skills will ensure that the reputation and professionalism of the establishment are maintained. These are the kinds of skills they will look out for:
Numeracy
Basic numeracy skills are essential for this job. You'll need to be able to calculate card values, keep score in games, add up bets and calculate payouts. You don't necessarily need to have a genius IQ, but you must be comfortable working with numbers and calculations.
You will receive training and helpful tips to make these calculations easier, so don't worry if it seems a bit intimidating. Many of the games have the same number ratios at play, so you'll soon be an expert in your times tables.
Communication
In a gambling environment, you'll be offering hospitality and guidance for the customers. You'll want to make it as pleasant an environment as possible. To do so you need to be able to communicate clearly before, during and after a game.
This involves explaining rules, making players feel welcome, and offering guidance when needed. Some games are complex in terms of the different rules at play. The environment needs to be welcoming to beginners and experts alike. Being able to communicate with all types of players is an important skill.
Communication is always professional and respectful. It never dismisses questions or shows favouritism to certain players based on appearances.
Diplomacy
Similar to communication skills, a dealer needs to know how to be diplomatic. At times, players can be rude or angry. You should always try to diffuse the situation and maintain your calm, respectful demeanor.
If a player is ever rude personally to your character, try not to react emotionally. Instead finish the hand and speak to your pit boss about the best way to deal with the situation. There is a lot of money changing hands and things can become heated.
This is a profession in which you will also need to remain humble and admit when you make a mistake. At times, there is a lot of money at stake, so an honest and composed dealer makes all the difference.
Speed
More often than not, a croupier is going to be dealing with cards. If you are clumsy or slow with your hands, it might become a frustrating experience for the players. In contrast, if you are efficient and purposeful, you can build up an exciting atmosphere where the stakes feel as high as they are.
Most places have card dispensers and automatic card shufflers, so don't worry if you don't shuffle like a professional just yet. Your comfort and conviction when handling the cards is most important.
Learning to shuffle properly and hold cards correctly will create an impression with players. For the most part, your place of work will train you on your etiquette. It is still important that you practice at home with a deck of cards.
Is there career progression?
When considering any vocation, career progression is important. Casinos offer an increasing array of jobs for both land-based and online environments. These roles vary in responsibility and hours.
For land-based establishments, you can begin your career as a croupier and move on from there. The next step would be to become a pit boss, where you operate as an inspector over various tables on the go. Thereafter, you could be promoted to become a manager.
Once you have experience as a croupier, you could take your skills to more exotic locations. Cruise ships will often hire a croupier for the entertainment room. You could travel the world, spending evenings playing with clientele from different countries. There are places to gamble in almost every corner of the world, so it certainly is a skill that can take you abroad.
Working for an online casino
Online casinos continue to evolve their offering. You can find excellent sports betting portals, interactive communities and live games with real live dealers. While there are online games that have computerised dealers, many players still prefer human interaction to some degree.
As a result, live casino games continue to grow in popularity. In a live environment, players stream in from their homes and enjoy the experience of playing with a live dealer. There are live poker, live baccarat and live roulette games on offer in a highly interactive online experience.
You don't need to have a computer degree to become a live poker dealer. Instead, you just need to be comfortable in front of a camera. Your appearance needs to be clean and professional, and your charisma needs to translate through the screen. Being a live poker dealer would give you exposure to some of the latest technology in the industry.
What are the working hours?
The working hours of a croupier favour those who can work late hours. A casino's busiest hours are usually after work hours and into the evening. As a result, the hours for the casino dealer go late into the night.
In online casinos, this is still the case, with most players going online after work. There could be a difference, however, with players in different time zones. You could be working during the day while it's after hours for the players.
The nature of the job means that you need to be sharp and alert at all times. Working at night is not for everyone. If you come alive at night, then this could be a great fit.
What is the salary?
The late working hours mean that the salary is highly competitive. In the UK, you could earn a starting salary of between £14,500 – £17,500 per year. After gaining more experience you could earn closer to £21,000 per year.
Of course, the salary is not the entire earnings. There are also tips that you'll receive. If a player wins a big hand on your table, they could want to repay some of their gratitude in the form of a tip at the end of the night. This could earn a croupier up to £500 per month in the bigger casinos.
The salary and tips would be higher in the main cities than they would in the countryside. That being said, experience in the countryside could set you up for an excellent career in the city.
People who play online casino games, like live poker, also tip. The tips can be made in either cash or in chips. The dealer can then cash in the chips at the end of their shift. If you're operating a high roller table, you can expect to receive a large tip.
If you excel in the job, you could be promoted to a pit boss. This will bump your salary up closer to £27,000 per year. This is excluding tips that you'll receive.
Countries outside of the UK also pay well. This is especially true for resort areas and tourist destinations.
Entering the industry
Working as a casino dealer can be a viable career path as well as give you exposure to travel and technology. If the late nights don't bother you, the earnings plus tips can be excellent.
One of the hidden perks of the job is seeing people's euphoria if they win. It can also offer opportunities to guide someone to gamble responsibly. You might get to know the regulars, and offering a good conversation can help players to keep a clear head.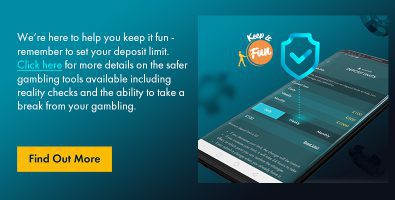 Comments
comments