Goliath is coming, and while live poker is on a forced hiatus, grosvenorpoker.com will be hosting a huge Goliath Festival online this year. With affordable buy-ins, mammoth guarantees, massive first prizes and fabulous structures, the National Online Goliath is set to be a Festival not to be missed.
Starting on August 1st, there are 15 events spread over nine days, with buy-ins ranging from £5 (Event 5 is a £5 freezeout) to £560, the buy-in for Event 13, the two-day High Roller.
The Goliath Main Event falls on the second weekend, with only one starting day for the two-day £125, £100,000 guaranteed unique tournament.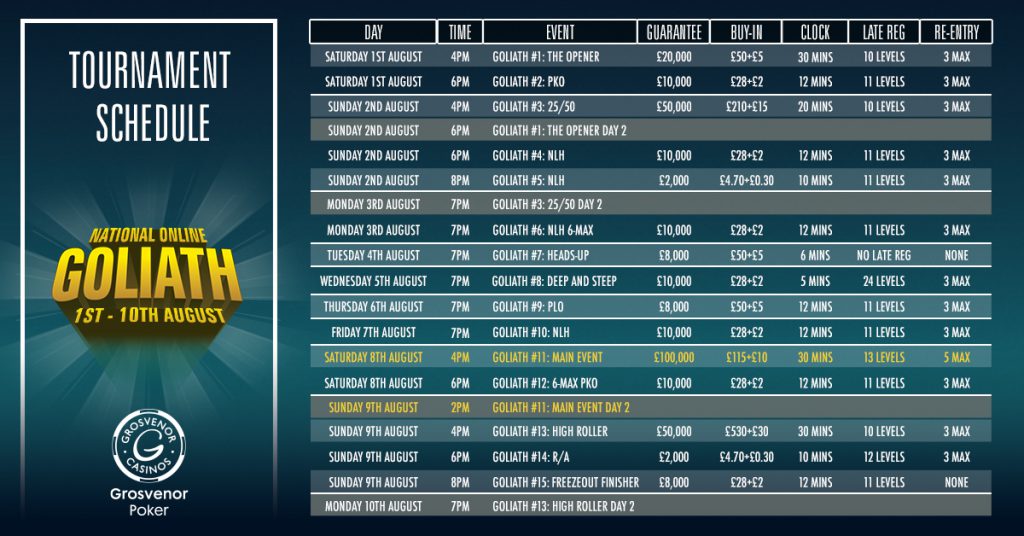 And for the grinders, there's a Goliath 'Player of the Series' Leaderboard, with £2000 in added prizes for the most consistent players over the whole Festival, ranging from £30 tickets for 8-10th to £1000 worth of tournament tickets for the top performer over the week.
The Online Goliath starts on Saturday August 1st at 4pm with The Opener, a £50+£5, £20k Guaranteed two-day comp with a FANTASTIC structure that matches the normal £1k GUKPT online main events, with 20,000 starting stack and 30 minute blinds.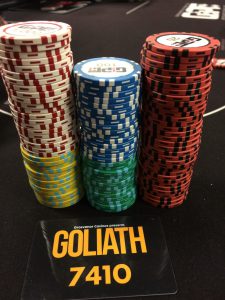 There are five events over that opening weekend, with a £30 PKO with £10k Guaranteed rounding out the action on Saturday. Three events on Sunday August 2nd – the two-day 25/50, with a £225 buy-in and massive £50k Guarantee, Event 4, a £30 £10k Guaranteed, and the £5 entry £2k Guaranteed.
At a recreational player friendly time of 7pm each night from Monday 3rd to Friday 7th there's a Goliath side event, ranging from heads-up, to PLO, to 6max, before the big one on Saturday August 8th.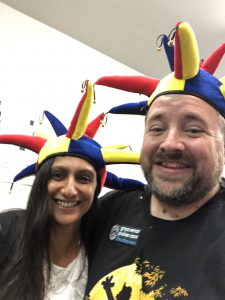 The Goliath Main Event itself starts at 4pm on Saturday afternoon, with a £115+£10 buy-in and a massive £100,000 Guaranteed, and there's only one day one!
In what promises to be one of the best online events ever held, players can compete for the kind of prizepool, and enjoy the kind of structure, usually reserved for £1000+ tournaments for only £125.
With a 25k starting stack and 30 minute levels, there's plenty of scope to play some proper poker as Grosvenor look to crown the first ever winner of the Goliath Online, and follow in the footsteps of the likes of live winners Lee Reynolds, Florian Duta and Elliott Marais.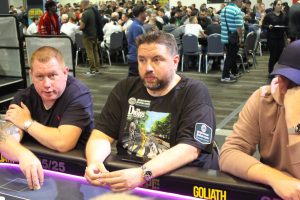 Play is due to finish on day one at 1am, before those that make it through resume at 2pm Sunday.
If it does go wrong, there is the option to re-enter.
For the Goliath, there are five re-entries available, with three re-entries for most of the other week's events (not for Tuesday's £55 heads-up, or Sunday's £5 rebuy or £30 Freezeout Finisher).
While of course the Goliath Main Event is the one we all want to do well in, there are five events again over that second weekend of the Festival, with a £30 6-Max PKO on Saturday evening and Sunday's line-up of that £530 High Roller (run over two days), and the fiver rebuy and £30 Freezeout Finisher.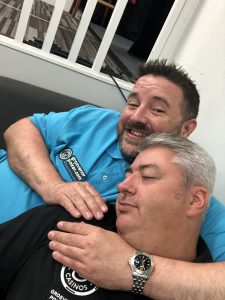 As ever, it's important to budget for which events you want and can afford to play, and bear in mind any circumstances where you might want to re-enter too. This makes it much easier to stay in control and play within your means.
Personally, I will be trying to play every event if time permits, but am well aware that it's possible I'll brick them all and win nothing!
I'll want to re-enter Goliath if I bust out of that so will have a couple of bullets ready, and may have another bullet if I exit early in some of the sides too.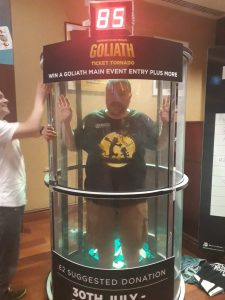 Re-entries can cause some controversy, but look on the bright side, the prizepools are bigger, you may benefit from someone playing looser and gifting you chips, and if you're dead against playing against someone who can buy back in, entering at the very end of late reg still gives you plenty of play and everyone is then on a level playing field.
This is an amazing week of poker that the online team at Grosvenor have moved mountains to come up with in response to a unique time for the world of poker and the world in general.
The Coronavirus Pandemic has changed the way our favourite game has to be played in 2020, and all of us will miss meeting up in Coventry and enjoying the buzz of the biggest and best tournament outside of Vegas.
But, as one door closes, another opens, and probably (hopefully) for the only time ever, with the live Goliath Festival cancelled, we get the opportunity to enjoy a unique Online Goliath with eight (and hopefully nine if you make day two of the High Roller!) days and 15 tournaments of great action from the comfort of our own homes.
Get your diaries out, work out which days you can play (hopefully all!), rearrange your responsibilities, consider late ragging if you're busy some nights and get ready for a fabulous festival of poker with amazing structured events that suit every pocket.
Full information on Goliath can be found here.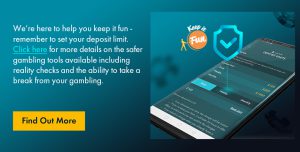 Comments
comments