GOLIATH is going ahead, and it's going… online! Make sure 1-9 August 2020 is blocked off in your diary.
Compared to other tournaments in its buy-in bracket, I predict the £125 Goliath Main Event (kicking off Sat 8th Aug) will be the best value tournament of 2020. But it's not all about the Main Event, and if you're taking a shot at the main, you'd be making a mistake not to check out the side event schedule, particularly in view of the £2000 added leaderboard.
If you play poker and you like money, you should continually look out for good leaderboard promotions. The idea is to grind certain poker games over a fixed period, and your day-to-day performance is ranked against that of the other players. At the end of the promotional period, prizes are awarded to the players at the top of the leaderboard.
I've won a leaderboard or two in my time, and I'm going to dispense some free tips on how to maximise your odds, but first—why should you be interested?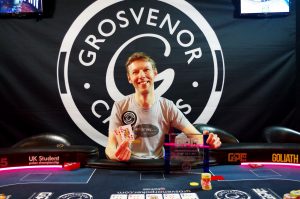 All Leaderboards Are Not Equal
Some sites' leaderboards are essentially just 'rakeback' for their biggest grinders. This serves a purpose in spurring the 'regs' to choose one poker site over another, and I have personally made some good money from promotions like this. Often though, non-professionals are disincentivised from competing.
The two biggest gotchas in tournament-based promos are (1) leaderboards with a small number of prizes but too long a promotional period (so the biggest crushers will invariably final-table multiple events and clean up), and (2) schedules that are unattainable for recreational players who have day jobs, family or other commitments.
(Certain poker sites have historically rewarded cheats too, with more cynical competitors joining forces to play on one account—flouting site terms—to achieve a volume of play that would be impossible for a lone player.)
Although I play poker for a living, I haven't forgotten my roots and I like to see promotions that benefit amateur players and professionals alike.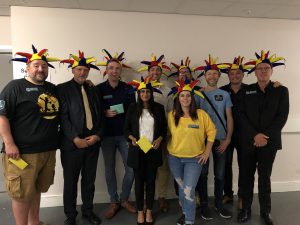 Recreational Player-Friendly
I love a good poker festival, and schedules with predominantly low buy-ins are one of the most appealing prospects for the value-hunter.
Most of the Goliath buy-ins are £55 or below, and satellites are available for the £30 buy-ins and above. The schedule is orientated around recreational players, with 5 tourneys the first weekend, 5 weekday tourneys (one each night, starting 7pm), then 5 tourneys the second weekend, including the £100,000 gtd GOLIATH MAIN EVENT.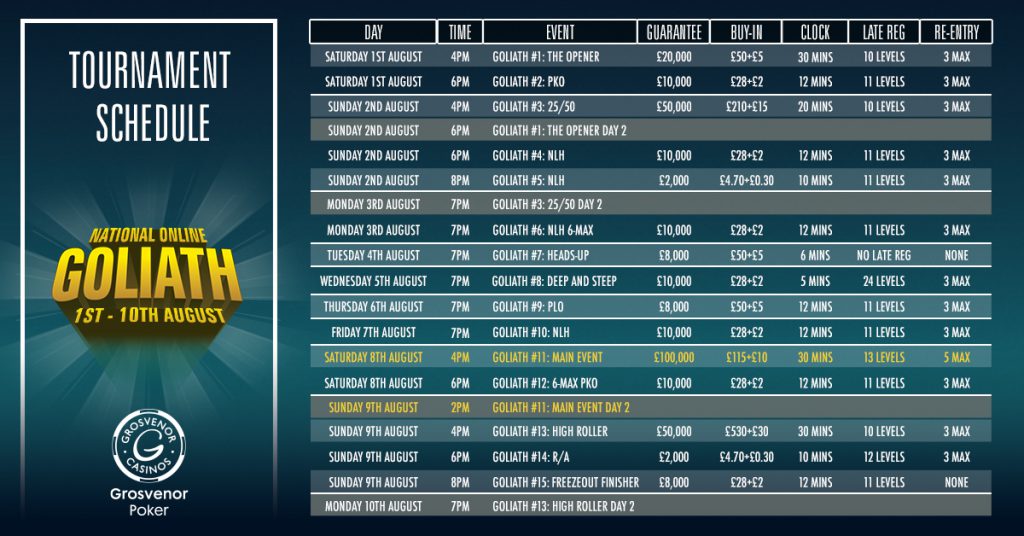 That's it. 15 tourneys, with the Player of the Series taking down a bumper Grosvenor package including £560, £225, £130 and 3 x £30 tickets. Additionally there are tickets totalling £1295 for 2nd through 10th place. The leaderboard money isn't taken from the prize pools—it's added by Grosvenor. Never turn down free money!
So, onto the strat…
#1: Crank Up The Volume
The number one rule of leaderboards is: volume, volume, volume.
You don't have to play every event, but to give yourself the best shot you should play as much volume as possible. Every event you play is worth at least 10 points towards the leaderboard. Fortunately the side event schedule is fairly light and recreational-friendly.
Crucially, the points system does not discriminate on buy-in. In other words, winning a £5 tourney earns you just as many points as winning a £55 tourney. The only exception is the Goliath Main Event which is worth double points.
There's a wonderful variety of tourneys, from six-max to heads-up to rebuy to bounties to Omaha, with most of the tourneys sporting £10,000+ prize pools. The more you play, the more you could win, so get stuck in.
#2: Satellite In
For the maximum chance of being Player of the Series, consider satelliting into the higher buy-ins if they're outside your usual budget. You'll play better when in your comfort zone, so qualify on the cheap if that means you'll be more likely to pull out your A-game.
There are some incredible events lined up, two with £50,000 prize pools. It's the ideal time to take a shot.
Satellite tourneys are highly profitable games in their own right, and a significant proportion of my lifetime poker earnings have come from satellites. They're still some of the best value games online; just make sure you comprehend satellite strategy. The short version is: in satellites with multiple seats of identical value, as you near the bubble, avoid getting all-in and at risk for your whole stack. When you're covered or mostly-covered by another player, many hands (like AK) that ordinarily would be moderately profitable to call all-in with, become folds. You want to be first in, with a good chance of making everyone else fold. For more info, google poker satellite strategy.
#3: Register Early
Early in the week, you'll be playing tournaments 'normally', which generally means playing for the win, except of course for obvious pay bubbles. Register at the start of tournaments to give yourself the maximum chance to accumulate chips.
This year there are two "PKO" events (Progressive Knock-Out), an exciting and increasingly popular form of tournament poker. It's particularly important to register early in Knockout tournaments: as players are eliminated, the bounty prize pool is slowly drained, so you're burning equity by late-registering. The action is invariably fast and loose and the field will thin more quickly than in regular tourneys. Make sure you're there at the start to get your slice of the pie, and don't be shy about calling all-ins when you cover other players and have a reasonable chance of winning. You SHOULD be making calls that would seem loose in regular games.
#4: Know the Points System
Every seasoned tournament player appreciates there's a balance between chip accumulation and survival. Sometimes you have to play tighter because chips lost are worth more than chips gained, particularly when nearing the money bubble or final table, therefore it's imperative to keep an eye on the payouts.
The same principle can apply when you're in contention on a leaderboard, and it may affect your strategy in-game.
If you're doing well after a few days, familiarise yourself with the points system online. Each Goliath event awards between 10 points (for mere participation) and 100 points (for winning)—those figures doubling to 20…200 in the Goliath Main Event.
In short, the points system is rather flat compared to an ordinary tournament payout structure, rewarding participation and consistency.
#5: Adjust as the Week Progresses
Depending how you fare in relation to other leaderboard contenders, your game plan may change.
It could go one of two ways. If you've attained a good position on the leaderboard, you're way out in front of the players directly below you, and their best case scenario is to overtake you only by a small margin at best, you may be advised to play a 'laddering' strategy where you try to lock up decent-but-not-great points in your remaining events. This could mean passing some close spots to reduce variance.
If you're lucky enough to find yourself near the top of the leaderboard, but with close competition, you might need to go the other way. There can be situations where you should make high-variance plays even though they hurt your immediate 'dollar expectation'.
Here are two examples. (1) It may be mathematically correct to gamble in the rebuy period of a tournament, should a good finishing position in the event significantly improve your leaderboard standing. (2) You may have to (partially) disregard ICM. When I won the GUKPT Passport promotion back in 2016, I remember committing 'ICM suicide' on the money bubble of the daily Mosh Pit tournament, by calling all-in with a hand that would ordinarily be too weak. I did so because I had assigned significant extra equity to 1st place, whereas a min-cash would have had zero effect on my points standing. I won that crucial all-in and went on to take down the event, and the leaderboard.
The greatest adjustments should be made in the lowest buy-ins, since the immediate EV sacrifice is much smaller compared to the potential points gain. You may also want to play fewer tables on the second weekend, to maximise your edge in the Goliath events.
#6: Play Good Poker
Let's not lose sight of the most important piece of advice. The best way to crush the leaderboard is to crush at the tables.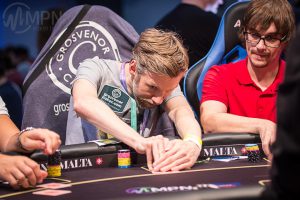 Grosvenor Poker have gone crazy on the structures this year. Some of the tournament clocks are extraordinarily long and there are FOUR two-day events, including the Goliath Main Event which has insanely long blind levels. These structures are almost unheard of at such a low buy-in level online. Solid, patient play and carefully choosing your spots will be rewarded.
I'll let you in on a secret. Lots of people play worse than normal in re-entry and rebuy tournaments. I have the data to show my win rate in rebuy tourneys is higher than regular tournaments. This is NOT because I can (somehow) magically make money by firing more bullets than other people, or that I pull out certain special moves, knowing I can rebuy if they fail: I've printed money from rebuy tournaments through my whole career, even when I started out as a wannabe pro, grinding from a very modest bankroll.
In general I bluff LESS in rebuy/re-entry periods, because people don't fold enough. Re-entry and rebuy periods are an absolute goldmine. So if you see someone playing crazy, pay attention to the nuances of their play, make the right adjustments and take advantage. I assure you that anyone routinely firing multiple bullets in the very early levels of a tournament is playing bad poker, and when someone plays bad poker it's good for everyone else.
Don't Miss Out
Many players will only play the Goliath Main Event, missing the side events and scuppering their chances on the leaderboard. Satellites have been running for months, so there will be lots of players with £125 tickets but no intention of playing the sides. Take advantage of the dead money and meaty prize pools.
Good luck and see you at the tables.
For full information on Goliath click here.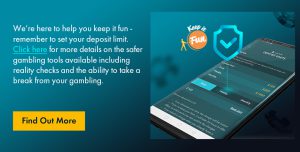 Comments
comments