Goliath is not just the biggest poker tournament outside of Vegas, it's the best too!
I may be a little biased, but when I think back over my fledgling poker career so far, entering The Goliath in 2015 was the turning point that has led me to cash for over $250k in tournaments since, get within touching distance of winning £1million this year and becoming a sponsored player and part of Team Grosvenor.

The reality is, you could do the same too. All by taking part and having the best fun in a £120 buy in tournament – The Goliath – in the sumptuous surroundings of Grosvenor Casino Coventry at the Ricoh Arena.
Two years ago I was already bitten by the poker bug, but with a business to run and a husband and little boy to look after (usually in that order!) poker always took a backseat, it was a hobby and a social activity.
After learning the basics one Christmas from my family, I played recreationally at my local Grosvenor casino once every few months when I visited my Mum and Dad. It was here that I met what would turn out to be my future husband. After a few years I started to play GUKPT side events and tried to win my way into mains, when time permitted, via online satellites. Goliath seemed the perfect setup for me – deep stack, low buy in, great atmosphere, EPT standard dealers, big money up top, what's not to like?
Accompanied by my family, we set off for a long weekend of fun. Originally I played day one on the Thursday, but got eliminated during the last level of the night. I had qualified for what was the 50/50 (now 25/50) competition and was due to play that on the Friday instead.
However, after getting to the Ricoh Arena early to meet my family on their Goliath dinner break, my Sister insisted that we should fire a second bullet as the prizepool was huge and the value was certainly there to try again. We trusted her instincts and pulled an alternate number, managing to creep in with minutes to spare before late registration actually closed! Finally we took our seats well after dinner break, but it was certainly better late than never!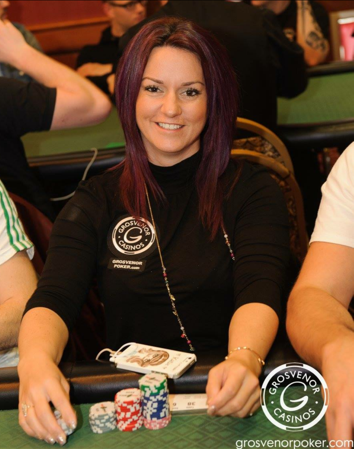 I set to work straight from the off, knowing I had to increase my stack steadily to have any sort of chance. I was naively unaware of the enormity of the challenge ahead. I had no expectations. The only thing in my mind at that stage was bagging up for Day 2, which I was successful in achieving. My chip stack was generally around average, although at times I recall being significantly below it.
During a stint on the feature table I managed to double up when I had 3 bet all in from early position with JJ only to walk into a guy immediately to my left with KK. The original raiser folded and left us heads up, where I luckily spiked a Jack. However, shortly after, I lost a huge pot after raising my button with KK, the small blind thinking it was a button steal shipped his whole stack in with A5off. He hit his Ace on the river and crippled my stack, but didn't crush my dreams or determination to grind it back. I never lost focus or gave up. The key to tournament poker is being able to take the hits, because they will happen. I continued to pick my spots and navigate my way down to the final 2 tables, when we finished play for the day.
The final day started with the last 2 tables and I sat 5/16 in terms of chip stack, with just shy of 9 million. I felt calm and focused, ready with my little poker toolbox of tricks. Swiftly, players were eliminated and I found myself taking my seat at the final table, but it was far from ideal, as I had lost nearly a third of my chips and was down to just over 6 million, whilst the average had increased significantly. I didn't consider seat draw at this stage, but it turned out to be crucial and hugely beneficial that I was on the direct left of what was to be the eventual champion, Miikka Toikka, who was the commanding chip leader.
The prize jumps were huge now, with the first out receiving £3100 and the ultimate winner originally set to receive in excess of £75000. Patience has always been one of the best features of my game and I used it to best effect during this final. Whilst others clashed I picked my spots carefully and worked my way through the minefield and despite the huge blinds, I didn't panic.
At four handed, play stopped briefly, as the chip leader at the time, Sunil Motti, wanted to discuss adjusting the prizepool. I was the short stack at this time, so the suggestion to take £5k off the top and add it to 4th was a no brainier for me, although I was still aiming for top, now being almost £71000. The next out would now receive £25k and 3rd £29k. This created a new dynamic where the other three seemed to not mind clashing stacks and going for it, or going out.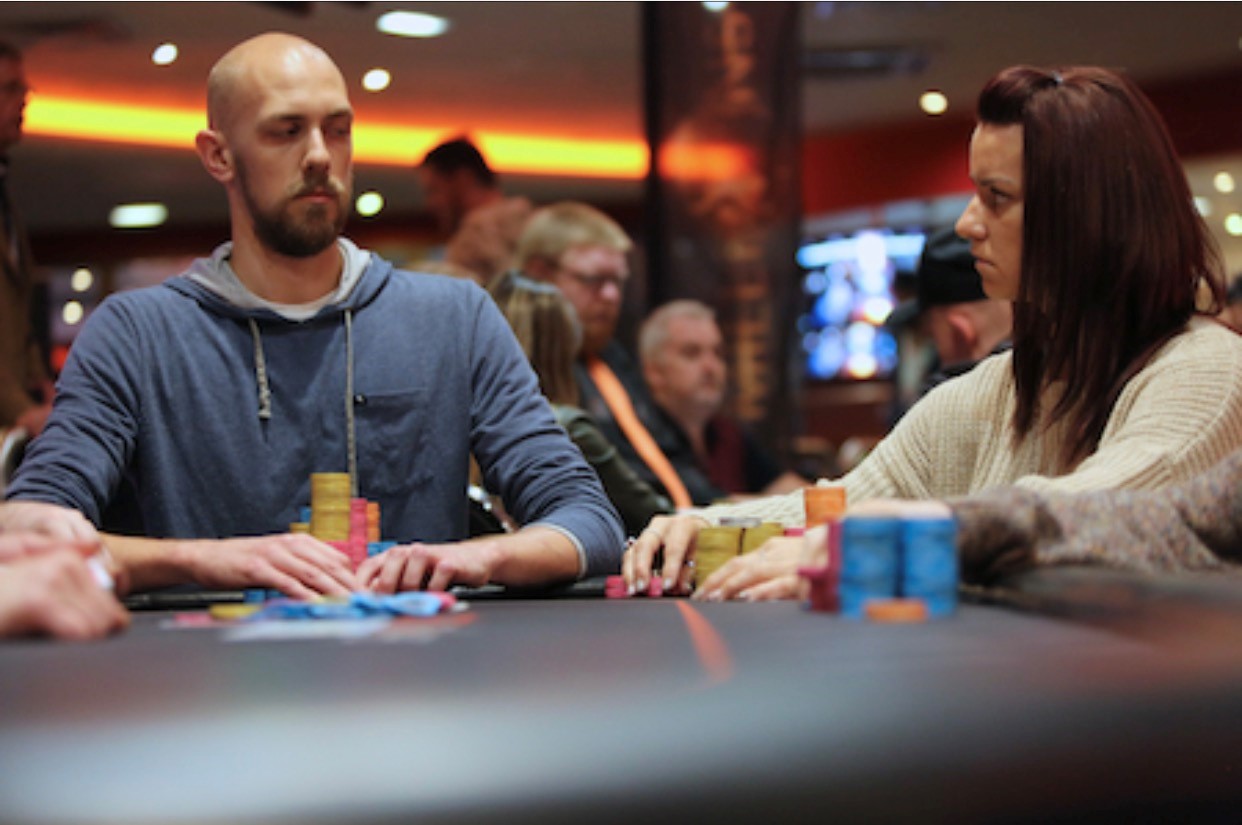 It was another twist of fate that led to me finding myself heads up, albeit with a 10 to 1 chip deficit! This really did feel like the ultimate David V Goliath battle. However on only the 2nd hand I found myself all in pre with KJ against the A4 of Miika, we both hit our top pairs on the flop, but I couldn't improve despite also picking up a straight draw and Miika was deservedly crowned the Goliath champion. I was elated with my 2nd place result and my biggest ever poker payday of £46,300.
That result in Grosvenor's flagship event, as well as some deep runs in GUKPT Main Events, led to Grosvenor asking if I'd be interested in being part of their pro team.
Not many sites are investing in poker these days, but Grosvenor have invested hugely into their online site, and of course are the biggest live casino operator in the UK, it was an opportunity to wear their badge with pride and potentially progress my poker further.
In the two years that have followed my Goliath 2015 success I have played more, whilst still juggling my business, being a wife, mother and now an auntie too! I have won a couple of GUKPT side events, and have started to really test my skills against some of the best players in the world, particularly in the Millions event earlier this year and more recently in Vegas during the WSOP this summer.
After qualifying for the Millions event I directly came up against Igor Kurganov, Marcel Luske, Jack Salter, Stephen Chidwick, David Peters, Jake Cody, Tom Hall, Tobias Reinkemeier, Ben Jackson and Jason Wheeler to name but a few. As you would expect at such a huge event, there were top poker pros and quality players at practically every table.
As the days progressed I remained calm and felt I had given myself every chance to take the title and win the top prize of £1million, but after a rare error was quickly followed by a bit of bad luck against the shorter stack of Stephen Chidwick, with his AJ v my AK for a chunky pot, the wheels came off and I was forced to shove my 10bb stack with pocket 1010s in early position and walked into QQ and was eliminated in what felt a disappointing 7th place, however my first 6 figure poker payday cushioned the blow. After all, just two years earlier I was dreaming of a deep run in a £120 comp in Coventry. Sometimes dreams do come true though, maybe yours will this Goliath!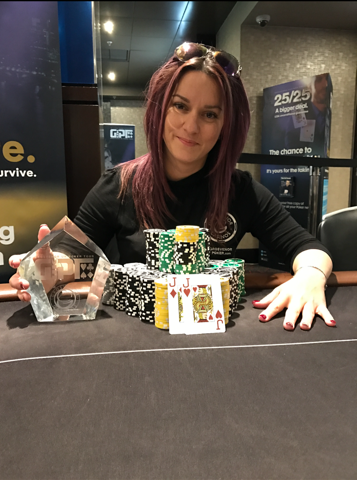 Here's my top 10 tips for success in taking on Goliath:-
*1*Satellite into this event online. There are still plenty of seats up for grabs at the time I write this and they offer great value. Sign up to www.grosvenorpoker.com , they have plenty of great promotions, including their £10k cash game leaderboard, where I recently placed!
*2*Buy in early and plan ahead. The day ones get really busy the longer the week goes on, make sure you've preregistered to avoid queues. You can pre-register easily online and can do so on your mobile.
*3*Decide if you're going to re-enter if you bust. Set yourself a budget and it'll help you know how aggressively you can play draws or loosely you can call. If you're playing it as a freezeout, be aware others might be playing extra aggro with the cushion of being able to buy back in.
*4*Be prepared. Make sure you know where you're staying and how long it takes
to get to the casino, no one likes to start a long day's poker in a rush having missed the 'shuffle up and deal'.
*5*Be well rested. Goliath is a long tournament and you want to be as fresh in the last level as the first. We all like a beer, but save it til the day after you win £80k, not before!
*6*Profile the opposition. There's such a vast array of players in Goliath, from those playing their first ever game, to professionals who have been playing forever, to WSOP bracelet winners. Work out who is going to give you chips and play with them!
*7*Tune into the live stream. The GUKPT live stream is up there with the best you'll see, and with Phil the Tower and the Grosvenor pros on commentary, not only will you get to see how people play and handle themselves, you might learn a thing or two as well!
*8*Warm up for the Main Event by playing some side events. There is a different side event each day, you can try a new variant of poker at low costs, building your knowledge of the game. Side Event of choice? has to be the "Joker is Wild" event, where I will be a bounty. This event (has £2,000 in added value for a £30 event…)will sellout, so ensure you pre-register online (if you register online you will also dodge the registration fees which is handy!).
*9*Jump in the cash games. We all want to go deep in the Goliath, but if the worst happens and we get knocked out, there will be 30 or more cash games running and some decent money to be made that will pay for your trip.
*10*Most of all, have fun and enjoy the experience. Poker is a game, and while we all want to win, we can have fun win or lose. You'll find the more fun you have the more info you'll pick up on opponents too, and that might be crucial when a big pot is brewing.
*11* Keep an eye out for the online promotions running. The grosvenorpoker.com guys have a bunch of fun promotions setup at the Goliath, all designed to get more players playing satellites and on the website. Make the most of their generosity and have a crack at the free cash on offer!
Goliath is a great event and one that definitely changed my poker career for the better just two years ago. I'll be there looking to go one better than that second place this year, but if I don't win it, maybe you will. And who knows what that will mean to you, your family and your game.
I look forward to seeing you there! Katie
Comments
comments