The best gaming smartphones typically have the best and newest hardware in them, which really makes them the best smartphones in general. Sure, they are designed specifically with mobile gaming in mind, but better hardware, more storage and a high-quality display make using the phone for any purpose a lot smoother and more enjoyable – of course it also makes playing of the newer slots games at your favourite that much more fun and exciting.
When looking for a new smartphone for gaming, make sure that you are looking for the right things – not for the phone that was just released or the one that is the most expensive. You will need a powerful chip set capable of running the most graphically demanding online slots games smoothly, it needs to have a fairly large and high-quality display so that you can easily see your cards in a game of online poker, and a good enough battery that can let you stay on your favourite online casino for longer without having to be plugged in. Having a decent amount of high-speed RAM always helps too.
There are a ton of phones out on the market now, from loads of different brands, so picking the right smartphone to suit your style and needs can be a bit of a daunting task – after all, these phones are typically quite expensive and you don't want to regret your purchase. Keeping this in mind, let's dive into our list of the best gaming smartphones of 2020.
RAZER Phone 2
Razer is a company that knows what it's doing when it comes to gaming. This smartphone features a brighter screen, louder and better speakers and hardware upgrades over its predecessor the Razer Phone.
The sequel to the already impressive Razer Phone features a 5.7 inch display with a resolution of 1440×2560 pixels which creates a super sharp image at 513 pixels-per-inch and with a refresh rate of 120Hz – this means you get a crystal clear image and the frame rate means you won't miss any of the slots action as the reels spin. The cooling system has been improved in the Razer Phone 2 which gives the Snapdragon 845 processor and the 8GB of RAM room to go to work, and all the backup they need to keep the phone from overheating.
There are features to the phone that might not concern gamers, such as the dual lens 12MP + 12MP rear facing camera, but is also a clear indicator that the Razer Phone 2 was designed to perform excellently as a phone, as well as a gaming device.
ONEPLUS 7 PRO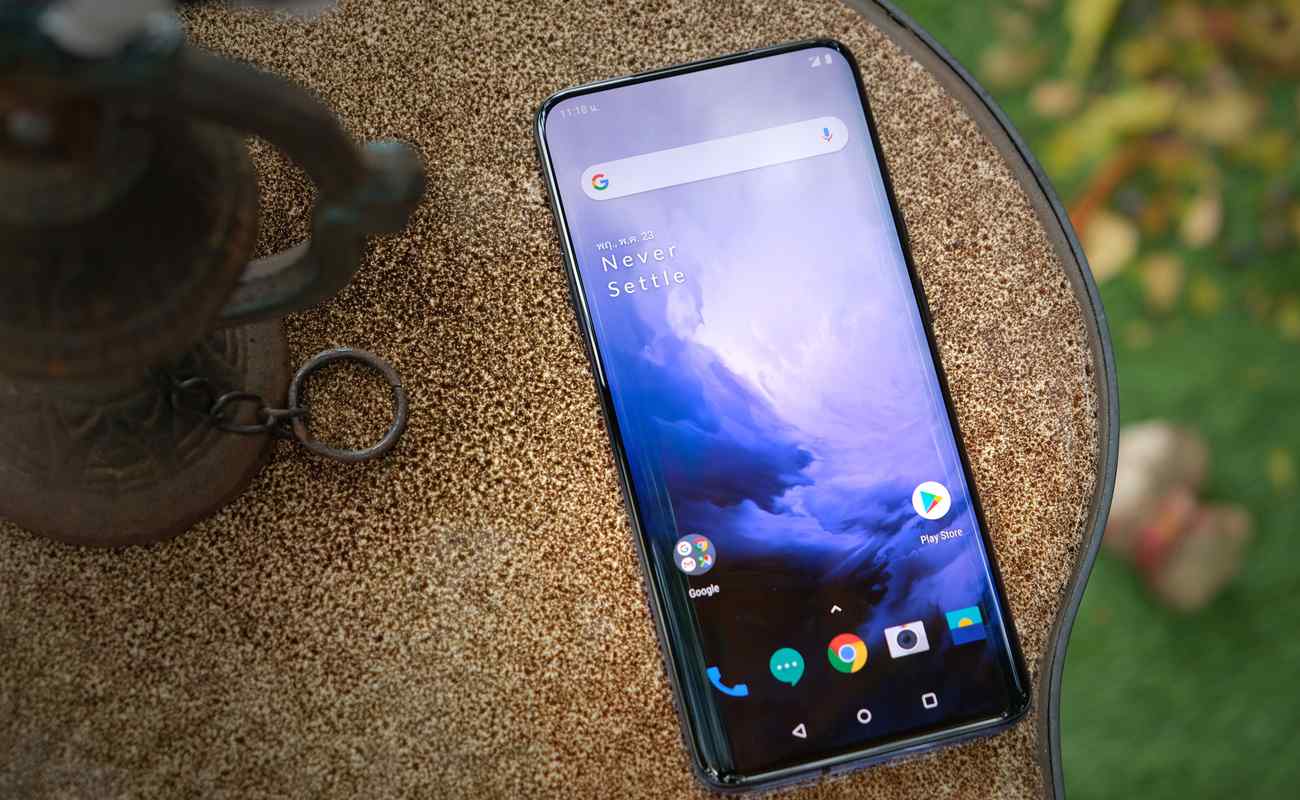 One contender for the best gaming smartphone list, that wasn't designed specifically for gaming, is the OnePlus 7 Pro. It features a massive 6.67-inch display that has virtually no bezels and no notch – turn this phone sideways and you have an immaculate display that makes it easy to see your cards in a game of online poker, for example. The OnePlus 7 Pro also delivers as far as hardware is concerned, with a Snapdragon 855 CPU and options for RAM from 6GB all the way up to 12GB – depending on what you think you might need.
The OnePlus 7 Pro has some other features that make it ideal for gaming such as the 90Hz refresh rate on the display as well as a Gaming Mode that enhances picture quality and haptic feedback – and can even block notifications and calls, so that you aren't distracted when on your hot streak at the online slots. So, the OnePlus 7 Pro features an impeccable display, powerful hardware and great audio and isn't even being marketed specifically as a gaming phone.
HUAWEI MATE 20 PRO
Huawei have become increasingly popular and have released some great smartphones over the years – with their Mate 20 Pro being the most impressive release so far. The Huawei Mate 20 Pro is an amazing gaming phone in terms of power, the display and the design. The Kirin 980 processor and 8BG of RAM make light work of most online casino games available on the market and the 4200mAh battery that has been packed into the phone gives you hours and hours of online gambling without the worry of needing to plug in. As far as gaming phones go, this one will likely outlast a lot of others, on top of delivering some of the best and smoothest gaming experiences. 
The Mate 20 Pro is no one trick pony either, and has some fantastic features that make it an amazing phone in general. With three lenses on the rear camera, you can take a break from your online gambling session on the road to take some amazing photographs before carrying on.
ASUS ROG PHONE
Another new entry in the gaming phones designed by gamers for gamers is the ASUS ROG Phone – which features top-of-the-line hardware that gives it some of the highest-end performance capabilities among smartphones. From the company that brings out some of the best gaming laptops, comes a smartphone that has been designed to try and outperform everything else on the market.
The in-case cooling system allows the Snapdragon 845 processor and 8GB or RAM to get to work, with the help of the dedicated X Mode. The extremely advanced and ultra-responsive AirTrigger sensors on either end of the phone makes controlling the action in-game a breeze, and also super fun. The charging and audio ports are also located on the sides of the phone, so they don't get in your way when you are holding the phone sideways and watching the reels spin in your favourite online slots.
ASUS didn't stop there with the impressive specs – the 6-inch display that runs at 90Hz helps games look as good as they possibly can while you play. While having all this insane hardware packed into a phone means that it isn't the slimmest, it certainly is one of the best for online table games.
SONY EXPERIA 1
It wouldn't be a competition of who can cram more pixels into an inch if we didn't invite SONY to the party – and their Xperia 1 might just take the win in that category. The 21:9 aspect ratio on a 6.5-inch display that has a 4K resolution means that online casino games (and anything, really) are going to look vibrant and absolutely incredible on this smartphone.
Among some of the fancy tech that SONY has packed into the Xperia 1 is a Snapdragon 855 processor and 6BG or RAM. There is also HDR support for the display and audio from Dolby Atmos means that, whether you are gaming or watching a movie, you have crisp and clear audio. The Xperia excels out of game too with its triple-lens rear camera, that lets you snag some impressive photos between sessions at your favourite online casino.
APPLE iPHONE XR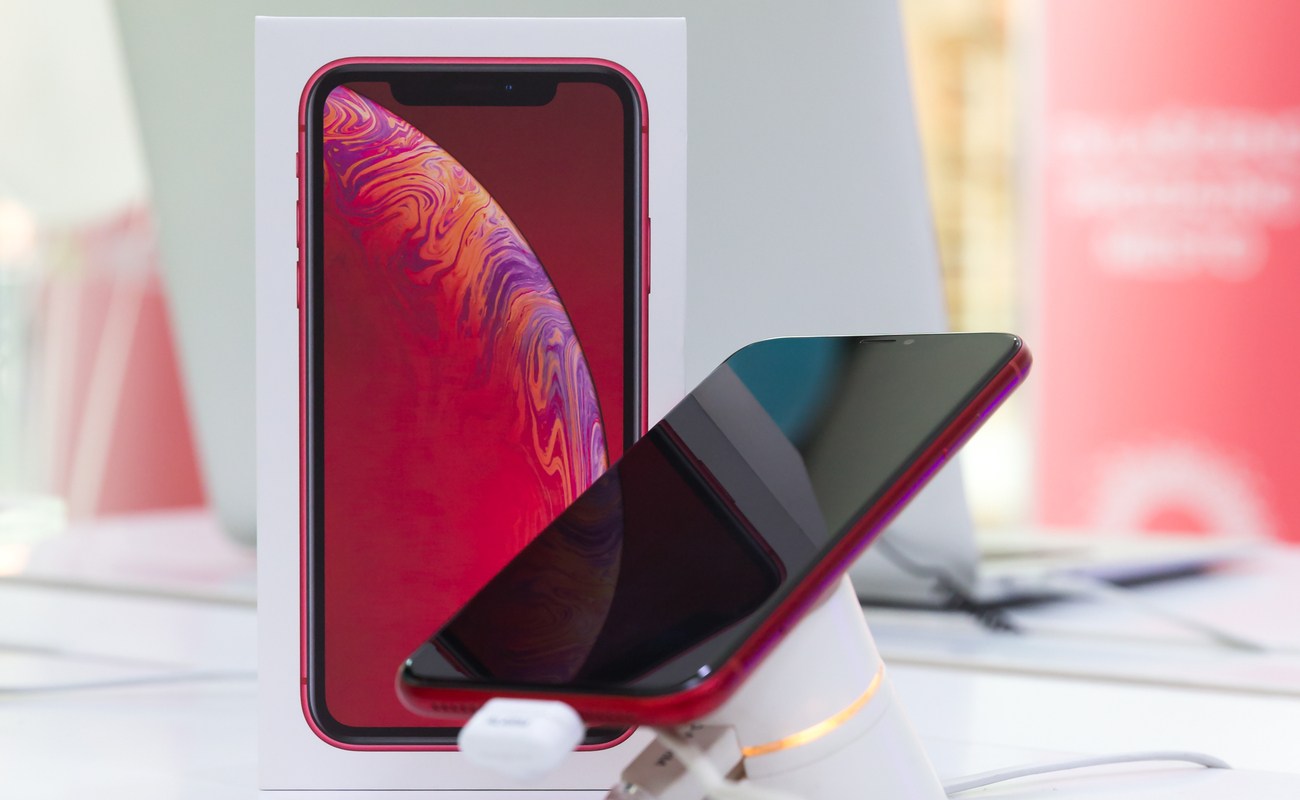 With most of the attention of mobile gaming being on Android, we need to remember that some Apple fans are gamers too. The super fast processors, powerful graphics and neat hardware/software integration mean that iPhones are also fully capable of some serious gaming – the iPhone XR is one of these smartphones.
Featuring a 6.1-inch LCD screen, and the same super-powerful A12 Bionic processor that Apple put in all their iPhones this year, the iPhone XR is the best iPhone on the market for gaming. The battery life is enough to give you plenty of hours of gaming away from the charger and the quality of the build, as with most apple products, is outstanding.
The XR will also, in true Apple form, work seamlessly and beautifully with any other bits of Apple tech you might already have.
If you are into mobile gaming, and want your online casino games to look and run smoother than ever, then you might want to pick up one of these powerful bits of technology. And if you're looking for some fun games of online slots, and other online casino games, to try out then why not put your hardware to the test with a game at our live casino?  
We're here to help you keep it fun – remember to set your deposit limit. Click here for more details on the safer gambling tools available including reality checks and the ability to take a break from your gaming.
Comments
comments