Well, FIFA 15 cover-star Messi couldn't score the hat-trick that would have put him level on the all-time La Liga scorers list in Barcelona's 2-0 win at Rayo Vallecano last weekend, but he and Neymar each scored a goal and my Barca – 1.5 goals bet proved to be the smart man's punt.
This weekend, with international football in full flow and little to concentrate on in the football betting world until domestic action returns next weekend, the 2014 Russian Formula One Grand Prix takes our focus.
2014 Russian F1 GP
Besides races held in St Petersburg in 1913 and 1914, the Russian Grand Prix is a new addition to the Formula One calendar. Taking place on Sunday, 12:00 GMT, at Sochi's Autodrom circuit, the 2014 Russian Grand Prix is the only Grand Prix to be held within an Olympic Park.
Indeed, it's been a busy year for Sochi – nicknamed 'The Summer Capital of Russia' – as the City has already held the 2014 Olympic Winter Games and 11th Paralympic Winter Games, and will also act as a host city for the 2018 FIFA World Cup.
Surprisingly for a Russian location, Sochi receives around 200 days of sunshine each year and is surrounded by eye-catching scenery, with the Black Sea and Caucasus mountain range providing a beautiful backdrop for the 5.848 kilometre racetrack.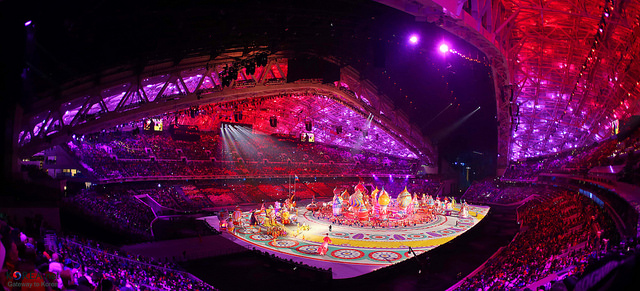 The Sochi Track
The third-longest circuit in F1 behind Belgium's Spa and England's Silverstone, the Sochi Autodrom has a total of 18 corners – 12 right-handed and 6 left – with a projected average speed of 215km/h and maximum of 320km/h.
There are two DRS zones over the 53 lap, 309.745km race – between Turn 1 and 2, and 10 and 12 – with the longest straight covering an area of 650m between turns 1 and 2.
Red Bull's soon to be Ferrari driver, four-time world champion Sebastian Vettel, is the only F1 driver to have driven on the circuit prior to Friday's practice sessions and he concluded that the track has an interesting layout with a good mix of high-speed corners and technical sections.
FIA Formula One race director and safety delegate Charlie Whiting also noted that he was pleased with the layout of the track, adding that this size of the project was very impressive.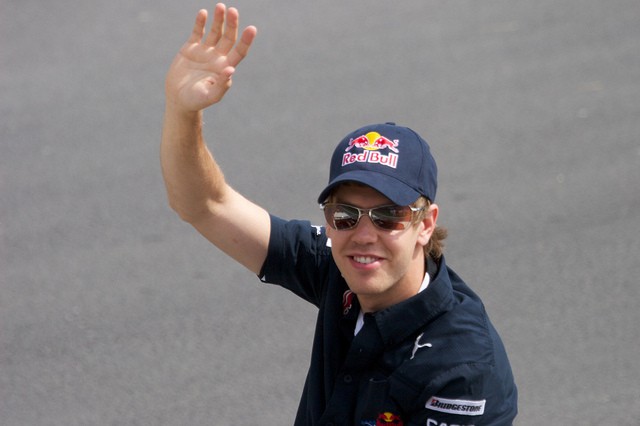 Jules Bianchi Update
Of course, while we're all excited to see the first-ever F1 race in Sochi, the condition of Marussia's Jules Bianchi is far more important. Unconscious and unable to breathe without assistance after crashing into the tractor that was on the side of the track to lift Adrian Sutil's recently crashed Suaber of the Suzuka circuit in Japan last weekend, Bianchi remains in a critical but stable condition after being treated for a diffuse axonal injury – a type of brain trauma.
It remains to be seen whether Marussia – to whom the Russian Grand Prix is a home race – will enter two cars in Sunday's race at the time of writing, but they're already withdrawn their GP3 team – for commercial reasons, according to a team spokesman.
Improving Safety Conditions
While debate will rage on as to whether last weekend's Japanese Grand Prix should have taken place earlier due to the heavy rain on track when it did start, McLaren driver Jenson Button feels that the starting conditions were acceptable – which was evidenced by his change from wet to intermediate tyres early in the race – while former FIA president Max Mosley believe that everything was 'done by the book' in terms of procedure during the race.
Of course, we must always try to improve safety in such a dangerous sport as F1 and the man in charge of race preparations at Sochi this weekend, Richard Cregan, has appointed an unusually high number of 650 marshals for Sunday's race – 15 of which are members of Cams – Australia's much-respected Confederation of Australian Motor Sport.
Perhaps automatically introducing the safety car if a stricken F1 vehicle needs to be lifted off the track would be a good idea in future – whatever the weather conditions – but F1 boss boss Bernie Ecclestone has asked for a full, independent inquiry into the 2014 Japanese Grand Prix and hopefully the sport can learn something from its findings.
Whatever the outcome of such an inquiry, my thoughts – as a writer, fan and human – are with Bianchi and his family in this difficult time.
Russian's Racing at Sochi
19-year-old Sauber test driver and current Renault World Series entrant Sergey Sirotkin will participate in his first ever Formula One Grand Prix weekend when he takes to the Sochi circuit on Friday's free practice one, but won't be in the actual race.
Fellow Russian, current Toro Rosso and 2015 Red Bull driver Daniil Kvyat will, however, get to drive in front of his home crowd under race conditions on Sunday – and will therefore become the first Russian to competitively race on the Sochi track.
2014 Russian Grand Prix Betting
Not surprisingly, championship leader Lewis Hamilton tops the 2014 Russian Grand Prix betting and is currently best priced at 8/11 to win the race. His Mercedes colleague, Nico Rosberg, – who's currently ten points behind the Briton in the standings – is second favourite at 12/5.
Meanwhile, while we have no previous data to work from at this circuit, the deployment of a safety car at the slightest whiff of danger looks very likely in Sochi given last weekend's events, but at a 4/9 price and with a sombre mood in the F1 world it's not for me.
Quite honestly, it's very hard to pick a sound bet without even seeing how each car and driver performs on a new track, but there are two bets which I've picked out for your consideration:
Firstly, while Lewis Hamilton has won the last three Grand Prix and has the momentum and mental advantage over his teammate, at an 8/11 price, pre-practice bettors should instead look to four-time 2014 race winner and Japanese Grand Prix pole-sitter Nico Rosberg as the value bet at 12/5 in what should be another two-horse race. If the German does take pole for the second race in a row you'll be able to lay him off around 6/5, while if he doesn't then 2/1 to 12/5 will be his race price unless he qualifies lower than second – which is only likely to happen if his car breaks down.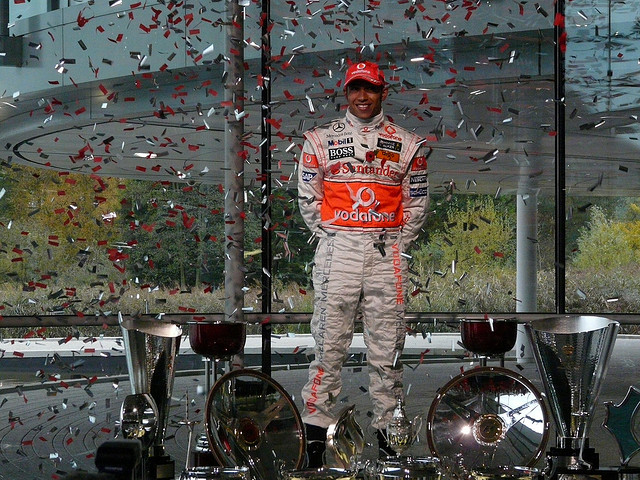 Secondly, while Daniil Kvyat has slim to no chance of winning the race, or even standing on the podium, the young Russian has performed well under pressure in his debut season and, roared on by a home crowd, could make his eighth top 10 finish in 16 races. He's 6/5 to do just that.
Of course, whether you do or don't opt for a wager, have a great weekend and feel free to contact me on Twitter via @JCLaLiga if you have any questions or feedback.
Photo credits: Flickr (Creative Commons – Attribution-NoDerivs 2.0 Generic (CC BY-ND 2.0))
, Flickr (Creative Commons – Attribution-ShareAlike 2.0 Generic (CC BY-SA 2.0))
, Flickr (Creative Commons – Attribution-ShareAlike 2.0 Generic (CC BY-SA 2.0))
Comments
comments