Six months ago many of us would have shuffled across the road, awkwardly avoiding eye contact if an England cricketer walked towards us on the street.
Performances had been so abysmal it was best for all concerned to pretend we didn't know who they were.
Half a dozen Test matches and four victories later, we're queuing up to shake their hands, slap their backs, and tell them how proud we are.
It's been one heck of a cricketing summer.
On the back of two exciting Tests against New Zealand, and with an unassailable 3-1 lead in the Ashes (who said we'd be lucky to get beaten 5-0?) it's cool to admit you're an England fan again.
Young, brave and gifted, the future of the team feels infinitely more exciting than it did a matter of weeks ago.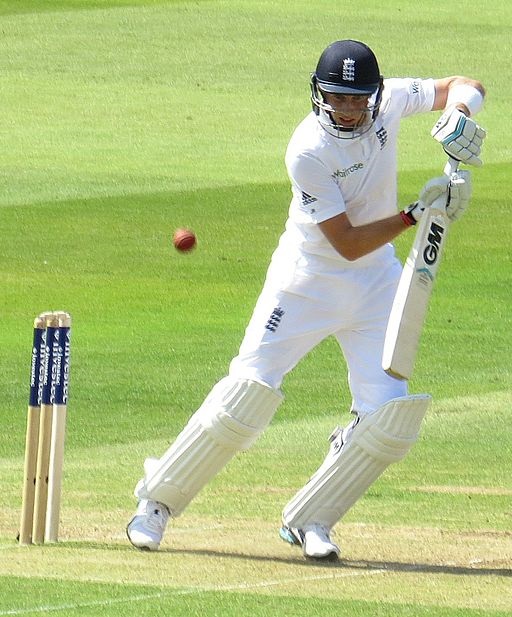 Putting that torturous 405-run 2nd Test massacre at Lords to one side, the series has been stuffed with thrilling and unexpected sporting fair. Matches have been short, but action-packed, and heroes have been born. From Root to Broad to Stokes to Anderson to Cook to Finn, we've seen performances to make us proud.
Our love of the sport has been resuscitated, just in the nick of time.
With their richly deserved hangovers mended, and a 5th and final Test to look forward to at The Oval starting this Thursday, where do Trevor Bayliss' team go from here?
I strongly suggest they go for the jugular. No mercy. No pity. No going soft.
If the boot was on the other foot and Australia had an opportunity to thrash us 4-1 it's what they'd do without hesitation (we know that for sure) but it's also what every potentially great team would strive for. Across all sports the elite always push themselves to win big, to get the maximum possible margin of victory. The winning mentality is constant, not switched on and off when they please.
Victory over a deflated Aussie side at The Oval would also see Cook's men leapfrog them in the ICB rankings, taking England to second spot. To help chase down South Africa at the top within the next 12 months, another triumph would do very nicely this weekend.
The captain sounds hungry, and as a fan, that's exactly what I want to hear. Alistair Cook phoned all 13 fellow squad members a couple of days after the Trent Bridge win, urging them to go all out for a 4-1 – and rightly so.
History can be made in south London. England has never tasted four Test wins in an Ashes series on home soil. All of their thumping victories have happened Down Under.
To land that unprecedented milestone in a period of such radical change (inside and outside the dressing room) would honestly be the stuff of legend. No one, not even the players themselves, would have believed it possible.
How good are they?
Right now I don't think that matters too much. The bowling and the catching has been magnificent; the batting less so. Australia have also been woeful by their standards too. This England team is full of promise, but unquestionably a work in progress.
There's so much to be proud of though. Joe Root is officially the best batsman on the planet. Stuart Broad's reputation as the ultimate big-match bowler is cemented in history. Alistair Cook has proven he has what it takes to lead. Steven Finn's strength of character is an inspiration to all.
What I've loved most is that the players have played with smiles on their faces. Representing your country in the Ashes is the pinnacle of a cricketer's career, and the group as one, has embraced it. To see them refuse to tighten up under pressure and with nerves has made it so much nicer to watch.
It's been a summer of surprising progress, and now is not the time to undo some of that hard work. If England seal a 4-1 series win, I can't see their upward curve stopping here.
Photo credits – Wikimedia (Creative Commons – Attribution-ShareAlike 3.0 Unported (CC BY-SA 3.0))
Comments
comments