Tis' the season to be jolly and all that, but for sport lovers a dull case of Déjà vu always hits us around this time of the year.
Whatever the weather you can be guaranteed an overpaid overseas export will moan about how hard done by they are at having to play on Boxing Day.
A manager (or three) will say we play too many matches and call for a winter break.
Someone somewhere of sporting repute will inevitably 'fall over' and give them self a black eye at a Christmas party.
The England cricket team will be losing.
Fabricated January transfer stories will fill the column inches.
You can set your clock by all it. Every. Single. Year.
Another December staple for any self-respecting sports fan is of course the BBC Sports Personality of the Year awards, and this Sunday the star-studded event will take place in Glasgow.
While I'm a big fan of host Gary Lineker, I must confess I haven't watched it the whole way through since I was at least ten years old. Award bashes tend to send me to sleep these days (quite a few things do) but that's not to say it's not an important event.
Acknowledging what's just happened and celebrating great sporting achievement is a nice thing to do – even if I'd personally prefer to log on to the Internet the next day to find out who won what.
This year's ten contenders are all worthy of recognition but for my money the star of the show has to be Rory McIlroy.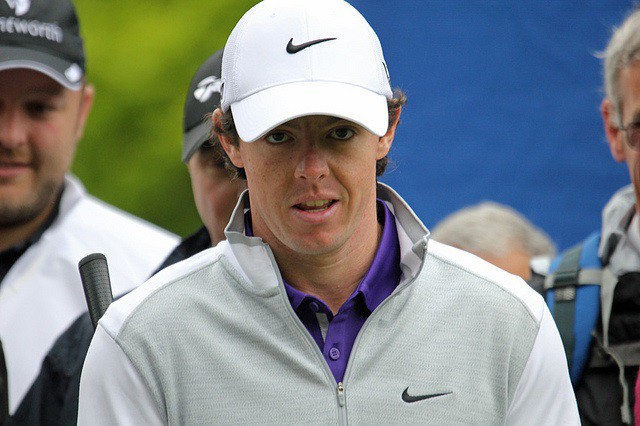 Winning a golfing Major is really, really hard. We might think of Colin Montgomerie as our own cuddlier version of Mrs Doubtfire these days, but the Scot used to be sensationally good with a driver and putter in his hand. Yet in 26 years as a professional golfer, having won 31 European Tour events, not once did he get his hands on one of the big ones. Plenty of other astonishingly talented golfers have also tried and failed down the years.
This year, at the age of just 25, McIlroy snaffled two – including the grand daddy of them all, The Open Championship.
On top of his Major success in Liverpool and across the pond at the US PGA Championship, the young Irishman helped Europe beat the Americans (again) in the Ryder Cup when earning three precious points at Gleneagles, and regained his spot as undisputed world number one too.
It was some season.
On the face of it it's irrelevant, but McIlroy's superlative summer also came on the back of his much-publicised Spring break up with tennis star fiancé Caroline Wozniacki.
Changing your mind after the church has been booked and invitations sent out takes a certain degree of courage at any level, but to scrap the 'Celebrity Wedding of the Year' knowing that millions of people will automatically think you're bang out of order, is another matter altogether. It couldn't have been easy.
And nor could acclimatizing to single life again, but McIlroy summoned strength from within to focus on his career instead, and although Caroline won't see it that way, his brave decision was richly rewarded in a professional sense.
To produce your greatest ever season at a time when your private life is a mess, shows incredible mental fortitude – and to me that makes his success even more special.
The coveted US Masters green jacket is now the only Major missing from McIlroy's CV.
Only five others have ever won the full set; Jack Nicklaus, Gary Player, Ben Hogan, Gene Sarazen and Tiger Woods. It would now be a surprise if the 25-year-old doesn't some day join that exclusive, legendary club.
Lewis Hamilton had a sensational title-winning year in Formula One, Gareth Bale couldn't have done more to impress at Real Madrid, and having been there in person I'll never ever forget that Carl Froch knockout at Wembley – but the smart money has to be on Rory McIlroy to lift yet another iconic trophy on Sunday.
I won't be watching, but boy does he deserve it.
Photo credits – Flickr (Creative Commons – Attribution 2.0 Generic (CC BY 2.0))
Comments
comments