Stepping into a great, historic sporting Amphitheatre is a magical experience. Centre Court, York Hall, Lords and the original Wembley Stadium all transfixed me, and the same applies to Sheffield's Crucible Theatre, home of the World Snooker Championship.
It's so small; much smaller than it looks on TV. Steeply banked around one or two tables (depending on the stage of the tournament) the waist-coated players can feel the fans' breath on their necks as they lean forward to take a shot. That intimacy, intimidates some.
And it's eerily quiet too. There can be 980 fans crammed into the auditorium, yet because of the hushed silence you'll still hear the rustle of someone across the room unwrapping a Werthers Original. This peacefulness isn't serene. In fact the air smolders with so much tension, it's a wonder the balls don't sweat.
The building itself may be dated (it was built in 1971) but as a treasure-chest of sporting moments have been created inside, it's a place that boasts an aura all of its own. I love the Crucible, and so do the players.
For me it's one of sport's finest arenas.
I've had good times there. Watching Stephen Hendry beat Nigel Bond in the 1994 quarter final, I developed a persistent tickly cough (and fit of giggles) that still makes me chuckle today. You probably had to be there, but how I didn't get ejected I'm not quite sure.
A decade later I watched Hendry draw on superhuman mental strength to dramatically win four of the last five frames and deny Norfolk underdog Barry Pinches a stunning second round win. It was an unbelievable match.
Then seven years ago on my last visit, I was privileged to see Ronnie O'Sullivan, the most gifted player to ever pick up a cue, demolish Hendry 17-6 to reach the 2008 final. It was a brilliant display, where it seemed the Rocket had the cue ball tied to a piece of string.
Even so it's still the night out afterwards I remember clearest.
Randomly bumping into the BBC's tournament MC Rob Walker in a local pub, my brother and I ended up on a raucous crawl around Sheffield's bars with him that culminated in some seriously bad podium-based shape throwing in the early hours. Nursing nasty hangovers, we felt Rob's pain as we watched him introduce the action on TV the next day!
This year's World Championship starts on Saturday, and it should be a cracker.
Of a strong 32-man field I'd say at least ten are capable of going all the way, but for me there are five clear fancies – Ronnie O'Sullivan, Mark Selby, Neil Robertson, Shaun Murphy and Judd Trump.
The only one of the quintet yet to be crowned world champion is 25-year-old Trump, who hasn't kicked on in the way many expected since reaching the 2011 final.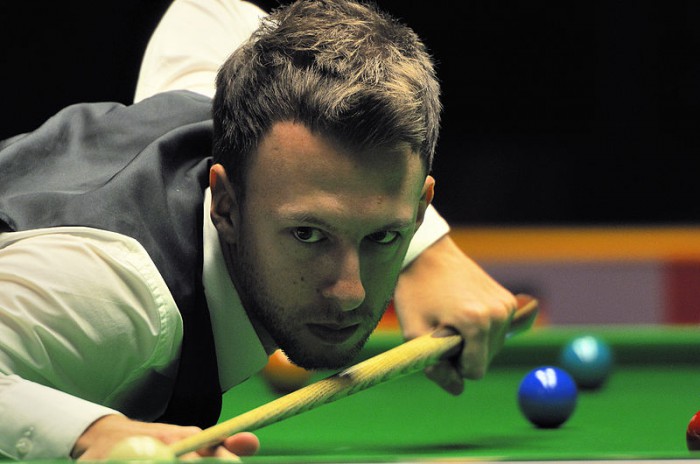 He's enjoying a terrific season though, and has taken part in three exciting finals against O'Sullivan already, winning the last of them 10-7 last month at the World Grand Prix. They are scheduled to meet again in the semi-finals.
On the other side of the draw, I have a feeling Masters champion Shaun Murphy will challenge. He's reached five finals this season, and proved himself over course and distance when winning this event in 2005. Defending champion Selby and 2010 winner Robertson are likely to go close too.
The best player is Ronnie O'Sullivan.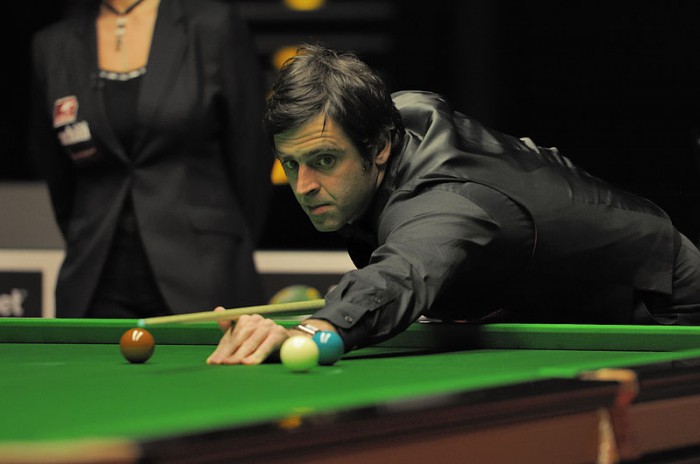 It's the same, no matter which tournament he enters; if the five-time world champion brings his A-game, it's curtains for the rest. As superb as they all are, the 31 challengers know their best is unlikely to be good enough unless the Rocket has an off day.
For the sake of the competition, it's fortunate then that part of the Essex star's charm is that he does have fragilities, so all is far from lost for the others.
Snooker's not everyone's cup of tea, I understand that, but this year's tournament is well worth a watch. Once I switch on the TV, I know it will hypnotize me for hours on end. It always does.
Photo credits – Wikimedia (Creative Commons – Attribution-ShareAlike 4.0 International (CC BY-SA 4.0)), Wikimedia (Creative Commons – Attribution-ShareAlike 4.0 International (CC BY-SA 4.0))
Comments
comments