You can almost hear those giant footsteps that mean only one thing….GOLIATH IS COMING!
For those who've somehow missed the buzz created by this mammoth poker tournament and festival over the past six years, let me describe Goliath as this – it's the closest thing to playing the World Series of Poker I've ever witnessed without being in Las Vegas.
Even including the World Series of Poker Europe there's such a buzz at the Goliath that it's the number one tournament I want to play every year in the UK.
This year's Goliath Festival (remember while the Goliath is on there's a whole festival of side events to play too) runs from July 30 to August 7 this year at the glorious Grosvenor Casino at the Ricoh Arena in Coventry.
If you've never been to this casino, I can safely say you're in for a pleasant surprise.
The Grosvenor Casino at the Ricoh Arena is the closest thing I've seen to a Vegas casino in the UK, with it's indoor waterfalls, palm trees and sumptuous finish.
With a starting stack of 25,000 chips, a 40 minute clock throughout and three days of poker split over a week, it's without doubt a great tournament and the best thing is, it needn't break the bank to get involved. At just £100 + £20, the Goliath is the best value tournament around.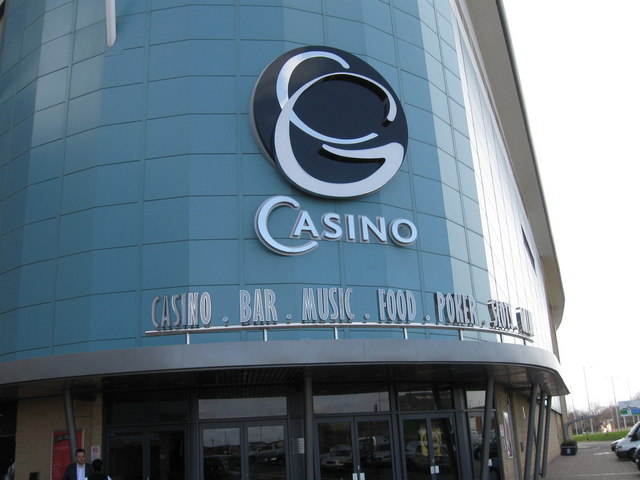 You get EPT standard dealers, the fantastic GUKPT tournament staff ensuring things run smoothly, and a shot at winning over £70,000 for the cost of an average night out (at least if you live in London).
Just let that sink in….more than two years' wages for the average person if you can come first while having the time of your life playing cards in Coventry having ponied up just £120!
What's more, if taking £120 out of the monthly budget is a bit much, there's plenty of cheaper ways into this poker feast.
Goliath is a great tournament for poker amateurs to win big money, take a look at our How To Play Poker guide to give yourself the best chance possible at defeating the pros!
Grosvenor Poker Online is now on the Microgaming Poker Network, and while everyone gets used to moving across and downloading the new software, there's bound to be some overlay and value as they have guaranteed a massive 350 seats.
The satellites have been set up to give away more seats than the online team are projecting will play, just to make sure those that do give it a spin get some value and some overlay. You can't say fairer than that!
There's at least 20 seats guaranteed online EVERY NIGHT now as the Goliath approaches, and on Thursday (the day before the big kick-off) there's 30 seats guaranteed.
Last year IT professional Mikka Toikka took down the biggest title of his career, winning the Goliath for £70,800, beating Katie Swift heads up. Katie took home £46,300 for her runners-up spot.
Since his win, Mikka has been playing a lot more live poker, cashing in two GUKPT Main Events, and making the final table of the WPT National at DTD for another $32k score.
Strategy- So how should you take on Goliath in Coventry in 2016?
Here's how: enjoy the fantastic structure and use it to your advantage.I saw a hand last year literally five minutes after we'd started where two players had more than half their stacks on preflop.
I was convinced it must be aces v kings, but when the ace flopped and one guy decided to abandon ship, he folded pocket queens face up. The lady who won the pot showed he was behind, having caught the ace to send her AK into the lead.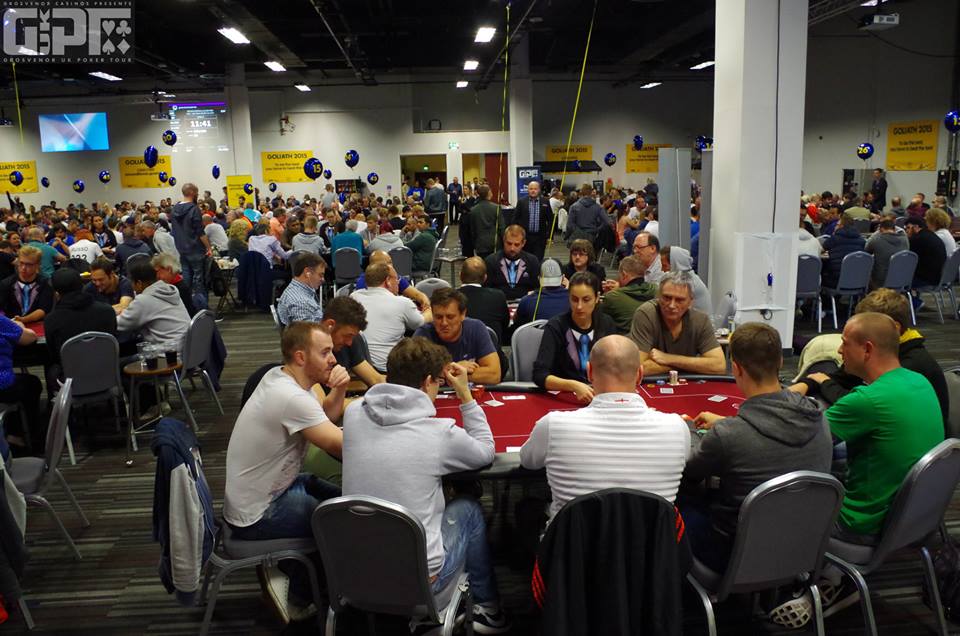 In tournaments this deep, it's much better to keep pots small preflop and not gamble unless you need to. I don't think it's the worst idea to not three-bet at all preflop before the antes, just calling and deciding if you want to play a big pot after you see a flop.
A lot of people will tell you with premium hands like aces in the early stages of tournaments you either win a small pot or lose a big one – don't let the pot size get out of control and you should be okay.
You'll find a massive range of players at Goliath, from first time players to those who have won millions.
I found myself on a table last year with WSOP bracelet holder Lawrence Gosney, and in between us was a guy playing his first ever live tournament.
If you're new to poker, don't be afraid, jump on in, the water's warm. The vastly experienced tournament staff and dealers will look out for you and are your friends at the table – if you're not sure if the action's on you, if you're facing a bet or anything else, just ask the dealer 'Is it on me?', 'How much to me?', 'Is there a break soon?', 'Am I the big blind' or anything else.
You'll find the mixture of players at Goliath come together to form a fantastic atmosphere, tables have lots of fun as well as playing some poker. You might find it easier to get chips off the guy playing his first game than Lawrence, so keep an eye out for those spots where you might be able to increase your stack.
Away from the Goliath, there's plenty of side events to keep you busy.
The festival starts on Thursday July 28th with a special National 25/50 tournament that actually has a guarantee of £50k, whilst replicating the popular 25/25 format. Other side events include a 4/5/6 PLO comp, a tag team tournament, and the massive value in the "Joker is Wild" event, which has Grosvenor lives seats, a £1k honeypot and plenty of extra added value brought to you by the good folks at Grosvenor Online.
You can only register for the Jokers Wild online, so make sure you get that software downloaded and bought in early, they're literally giving money away. While you're there you may as well play one of the many Goliath sats and take up the best poker welcome offer on the internet, just by depositing a minimum of £25 and following the instructions on our Poker page.
If you prefer cash games, there will be cash games as far as the eye can see for all budgets. Just ask! There will even be a special high-stakes streamed event, keep your eyes on social media for how to participate.
Last year's Goliath was the biggest ever live poker tournament held outside of Las Vegas, with 4210 runners creating a prizepool of £421,000, smashing the £250k guarantee.
This year Grosvenor are aiming for 5,000! I wouldn't put it past them either, Goliath is huge and getting bigger every year. Make sure you're part of it by qualifying or booking your place now.
Comments
comments