After Anthony Joshua's latest victory at Geordie Roar, we've got another fantastic Matchroom event to look forward to with We Are Leeds.
At the top of the bill is Josh Warrington, who is a real superstar in the making as well as being a local lad who has been working his way through the ranks for a number of years. I don't think he realises the size of his following which is massive, and he still goes out to deliver tickets to his fights by hand! Warrington is a diamond in the rough at the moment, but ability-wise he is up there with the very best of them.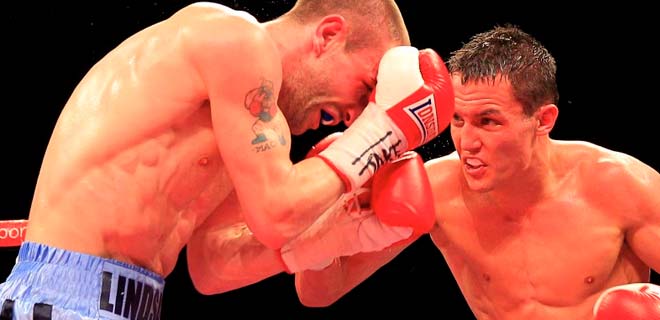 Leeds has struggled to produce a fighter of exceptional calibre, but in Josh Warrington they have someone they can really get behind. After 20 wins in a row, the crowd absolutely love him here, but he is still just one of the lads. It's impressive that he's managed to keep his feet on the ground – I've heard that Vinnie Jones will be walking him into the ring this time round so it may start getting harder as time goes on! He likes to have a Leeds legend walking into the ring alongside him, and he is moving quickly towards earning that title for himself.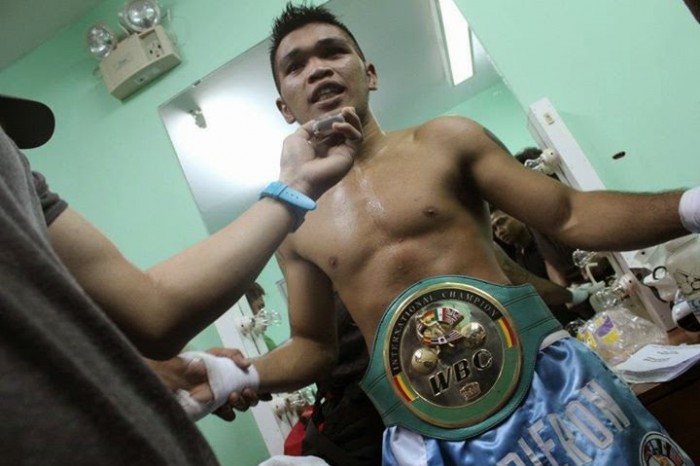 Like Josh, I came up through the ranks and I always loved boxing on my home turf. When the crowd gets behind you, there's no greater feeling. It's going to be a tough ask against Dennis Tubieron who will be fighting for his life in this official eliminator for a WBC World Featherweight title fight. The prize on offer on the night is the vacant WBC International crown which Tubieron has already had a shot at late last year. With the support of the crowd and his current momentum, my money is on Warrington.
Looking down at the undercard, I feel sorry for Willie Limond as he's had to pull out of his fight with Chris Jenkins. Not only that but he's been forced to vacate his title belt which is even harder. It's gutting when you have trained so hard and have been forced to neglect other parts of your life, only for the opportunity to be taken away from you. I was forced into retirement by an injury after spending weeks and weeks training, and let me tell you, it's an emotionally draining experience.
Limond's withdrawal has provided an opportunity for Tyrone Nurse who bounced back from losing his Commonwealth light-welterweight title bid to Dave Ryan by stopping Radoslav Mitev inside four rounds. He's a young fighter who has shown some promise, and hopefully he can learn from some of his earlier mistakes, especially in front of a home crowd. It's not going to be easy for him as he has to face Chris Jenkins who is undefeated. As the current WBC International champion, he will be looking to add the British title to his collection.
Unbeaten trio Rocky Fielding, Jono Carroll and Isaac Chamberlain also return to action on the bill. There's another packed event to look forward to, and I, for one, can't wait to follow every minute as it unfolds!
Photo credits – Warrington, Tubieron
Comments
comments