The World Series of Poker schedule usually comes out in January but this year it came out earlier than usual in December. It's never too early to start planning your next (or first) Vegas trip! The full WSOP schedule can be seen here.
Last year Jeff (Kimber), Will (The Mouth Kassouf) and I had a great time in Sin City with the 10 Grosvenor online qualifiers who won an all-inclusive trip to play the $565 Colossus. This year the packages to be won are even better and are worth £3,500 each and Grosvenor qualifiers get to play in the $1,500 buy-in "Millionaire Maker" with a cool Mill guaranteed as first prize!
The £3,500 Package
• $1,500 Buy-in for the Millionaire Maker Tournament
• 7 Nights Hotel Accommodation at The Linq with the Grosvenor Party!
• Flights and Spending money
• Activities (see below, but this is only a part of it)
• Check in Friday 8th June – Check out Friday, June 15th
It's more than just a trip to Vegas though. Last year it was a real mix of ages and experience with some Vegas veterans and some Vegas virgins! It's not just the WSOP at the Rio, there are a number of great poker festivals going on around town at Planet Hollywood, The Venetian, The Wynn and the Golden Nugget just to name a few. There are plentiful cash games to suit all tastes, but as well as the poker we had a load of fun as well.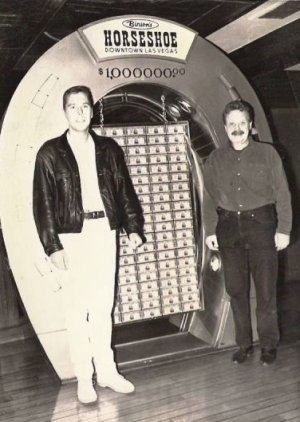 Everyone in the Grosvenor party stays at the Linq, which has all the facilities you would expect from a Vegas Strip hotel, and a good selection of bars and restaurants. There was the welcome party at the 3535 Infusion Lounge and the Beer Pong Championships at O'Shea's where they also have some great live music, both at the Linq.
There was the evening at the Beer Park, overlooking the Bellagio fountains and the trip round on the High Roller (think London Eye Vegas style). Tom,  Alex and Kit are sure to have some great fun activities arranged for this year and all six of the Grosvenor pros will be there too – add Katie Swift, Rick Trigg and Andy the Analyst into the mix to help and advise anyone that needs it!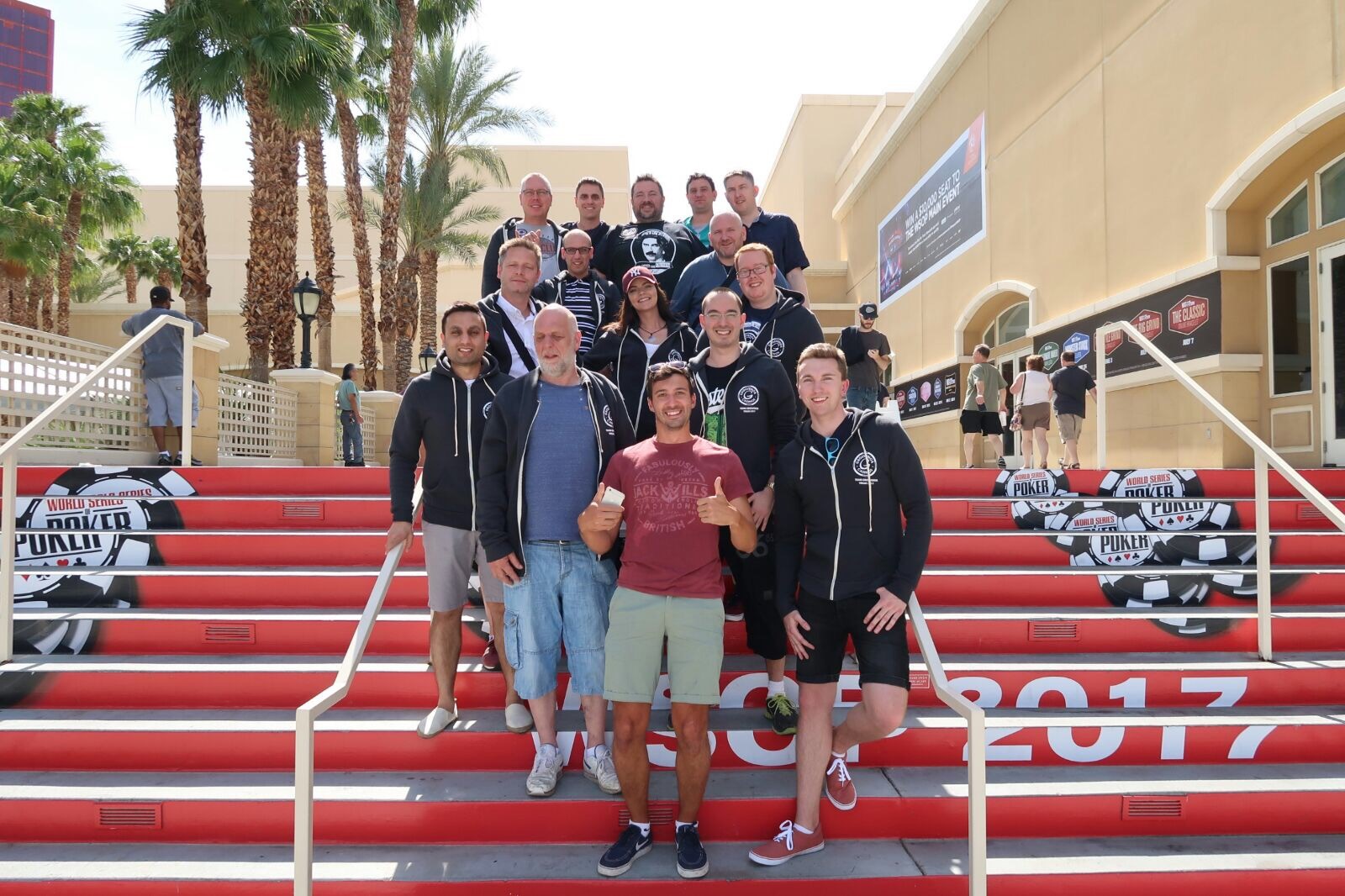 Overlays – Freerolls – Satellites – Feeders
Qualifiers are already underway. The Earlybird £5 rebuy on Monday had 4x£225 Vegas tokens up for grabs and had a big overlay of over £500!
Last year there was one guy who qualified and won his package in a freeroll – at NO COST! You can do the same with the Earlybird Mega Freerolls running from the 18th – 24th February.
Every Sunday from Sunday 25th February to 29th April there are TWO x £3500 packages guaranteed to be won.
From the 18th– 24th Feb at 7pm we have Freerolls running nightly, guaranteeing 5 x £30 tokens.
As a result, the party is going to be even bigger this year. Make sure you are part of it!
Comments
comments