The summer of poker madness and WSOP brackets ambitions is almost upon us. It's set to be the best year yet, with a jam packed schedule plus reviewed formats meaning something to suit every ability and budget!
#TeamGrosvenor are flying out in full force this week to take on the special 50th Anniversary event at the start of the series.  With a mixture of Sponsored Pros, returning qualifiers a 'heavyweight' celebrity guest appearance and some Vegas virgins among the group, it sure has every ingredient to ensure a fab time. So to get in the mood here's a few fun facts about that famous sin city.
VEGAS FUN FACT #1
"Bright light city" was the opening lyrics to the famous Elvis Presley "Viva Las Vegas" song, however the brightest light of all: The Luxor Light Beam, now only shines at half the original strength of when it first opened in 1993. Regardless of this, it still holds the record for the brightest light beam on Earth and can be seen up to 100 miles away! 💡😵🔦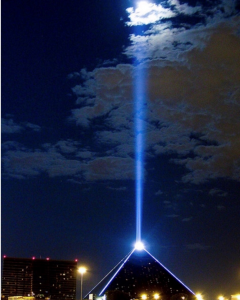 VEGAS FUN FACT #2
The Wynn hotel and casino is certainly one of the best in Vegas and probably my favourite on the strip. It's sister hotel The Encore is equally as classy, elegant and beautiful. Owner Steve Wynn bought the famous colourful Popeye statue, which resides in the hallway inside the Wynn, for $28.2million in May 2014. The statue is "rendered in mirror-polished stainless steel and finished in kaleidoscopic glazes". Recently it has been reported that he turned down an offer of $60million for it, as he intends to display it in a new hotel lobby entrance that he is building near Boston. Twice a year, at a cost of $15,000 per person (plus travel, accommodation and expenses), the statue is cleaned by two specialists from Germany. Personally, I love this piece of art, colourful and shiny but ridiculously expensive! 💪🏻🌈😱💰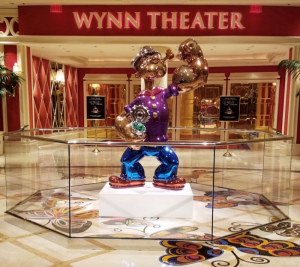 VEGAS FUN FACT #3
Downtown Las Vegas was where it all began for the WSOP back in 1970. It's well worth a visit in my opinion, to view the older casinos and hotels, experience and appreciate the old v the new. It has an old school charm that's echoed inside the buildings by the service and staff, coupled with a modern twist outside where you can experience a buzz of adrenaline 'flying' on the Slotzilla Zoomline under the dazzling light display of the "Viva Vision Canopy" at Fremont Street Experience. If you'd rather keep your feet firmly on the ground, you could opt to take on the Heart Attack Grill's "Quadruple Bipass Burger" containing 8000 calories! At the hospital themed diner, 'Nurses' will serve you, taking your orders on a prescription pad. You will be dressed in a hospital gown and taken by wheelchair to your table. It also promises that if you weigh more than 25 stone on arrival weigh in, then you can eat for free! 🍔🏩❣️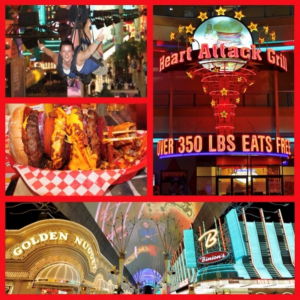 VEGAS FUN FACT #4
Las Vegas is home to some of the biggest hotels in the world. In fact, 15 of the top 20 are here. The iconic Vegas skyline includes visions of many of these themed hotels, including Bellagio, Caesars Palace, Wynn & Encore, MGM, Mirage, Luxor, Paris, Stratosphere, to name but a few. The 2nd largest hotel worldwide is the Venetian & Palazzo, with a combined 7017 number of rooms. Several times each year, the Venetian host a deepstack poker tournament series, guaranteeing millions of dollars in prizepools. Unsurprisingly, these events prove particularly popular, so make sure you allow ample time to register. Last year, the Venetian Poker room decided to move the tournament area to "The Sands Expo Center", located a 10-15 minute walk away near the Palazzo. The Brits and European's in particular have become accustomed to deeper starting stacks over the last decade, meaning there may be an edge for us in these events.  It now seems pretty standard in recent years to offer deeper starting stacks, but be aware of structure details and level durations. Make sure you select tournaments that offer the format you desire and suits your style of play. With so many competitions running during the summer, it would be almost impossible not to find a tournament you like the look of in Vegas!🌎😁🍀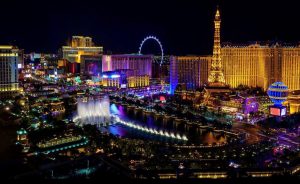 VEGAS FUN FACT #5
There's actually two places named Las Vegas, so make sure to board the correct plane! They are very different.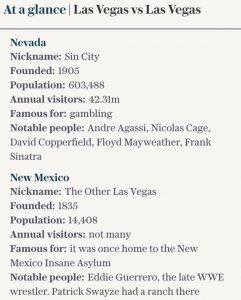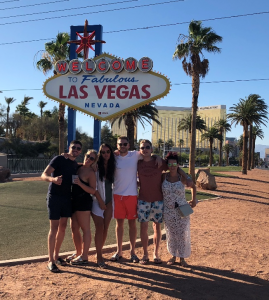 Wishing #TeamGrosvenor the best of luck as we take on the WSOP in the "city that never sleeps"!!! I'll be posting updates on social media during the trip, so you can follow on:
Instagram – swiftynow
Twitter – SwiftlyNow
Facebook – Katie Swift
Comments
comments