The first time I went to Las Vegas was in July 1994. I stayed at the Flamingo (then the Flamingo Hilton). This was one of the first Vegas casinos opened by Bugsy Siegel in 1946. Almost opposite the Flamingo stands the Bellagio, one of my favourites and where I got married at the end of the WSOP in 2005. Except back in 1994 the Bellagio wasn't there – it was the site of the Dunes.

I can remember going for breakfast in the Flamingo back then on my first Vegas visit and the waitress asked me if I saw 'it' last night. I had no idea what she was talking about. Overnight the final Dunes tower was demolished, imploded, blown up and the entire site opposite was now just a pile of rubble. My bedroom window looked over where this had happened in the early hours – and yours truly slept through it!
Steve Wynn bought the Dunes and it's site and built the Bellagio (very nearly called Beau Rivage; can you imagine?) which he sold to MGM in 2000. In 2005 he opened Wynn Las Vegas.
Last year I couldn't travel with the Grosvenor qualifiers and team as two of my best friends were getting married right in the middle of the scheduled trip so I was really looking forward to it this year. There were 20 online qualifiers who won a Grosvenor Vegas 'package' including a buyin to the Colossus tournament, flight, 7 nights at the Linq hotel and a few extra drinks and nights out. We got to meet them all at the welcome party and they were a great bunch too! A real mix, some couples, some who had been to Vegas many times and for others it was their first visit.
There were a few Colossus cashes for our party in the 18,054 strong field but a big shout out to Blair Matheson who did the best from our group with a finish in 161st place for $5,199 ! For a while Blair was chip leader in the event and was the first player to have his chip stack go through the 100,000 mark. Must have been a great buzz!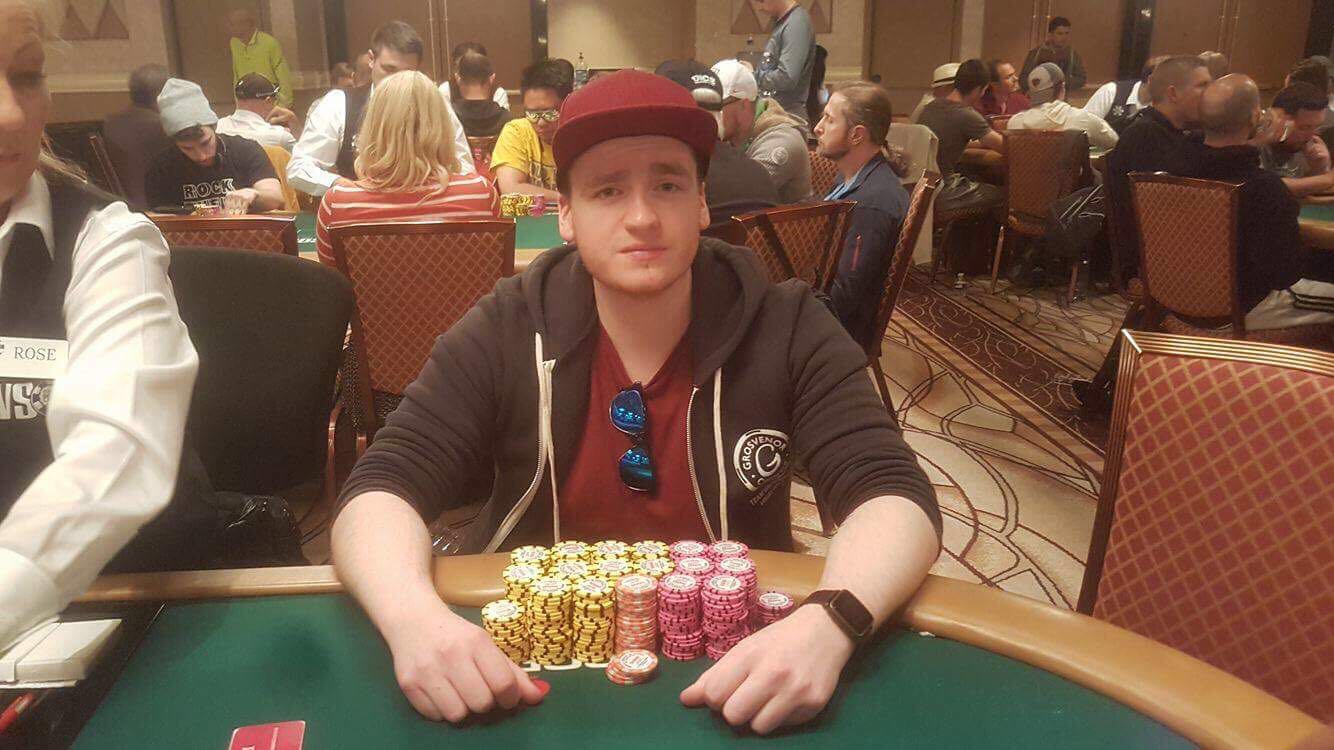 I got to break my beer-pong virginity one night in O'Sheas bar which was a laugh, especially as my team won!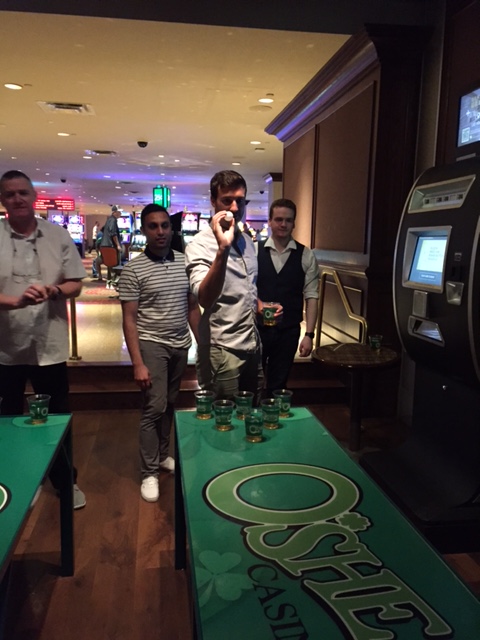 Grosvenor also took everyone out to BeerPark one evening for dinner and drinks. It's an open air bar with terraces overlooking the Strip and the Bellagio fountains. Over 100 different beers and BBQ style food served, with pool tables and foosball. We had a 15 man game of 'killer' on the pool table and that was a great laugh too.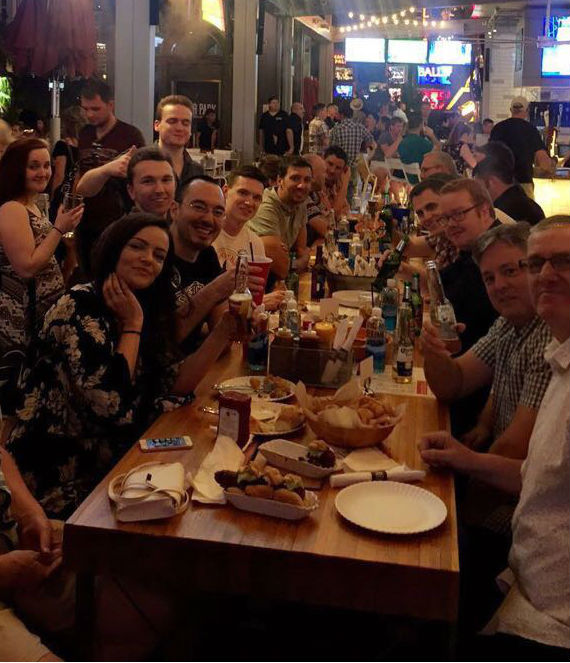 In all I played about 5 or 6 tournaments. When all of Team Grosvenor went home after a week we moved on to stay at the Wynn for two weeks. It was the first time I have stayed there and it is my new Vegas favourite. Everything they do is done well. They even have a $28,000,000 statue of Popeye with his very own 24 hour security guard.
I had one very deep run when I played in the biggest field PLO tournament ever assembled. WSOP Event #18 $565 PLO had no less than 3,186 entrants. I ran very well on day 1, even winning two decent pots with Aces v Aces. I finally finished 14th for $11,754 (when my AAxx lost to KKxx) which was nice but the first prize of $224,000 was definitely in reach for a while.
There are noticeably some very deep stack and deep structured events going on in Vegas during the WSOP; The Colossus, The Marathon, The Monster Stack and there is also a Goliath! We all know though there is only one Goliath and that is in Coventry from July 27th to August 6th 2017!
If you would like to take part in the event, see satellites and full Goliath details here 
I believe a number of the 2017 Vegas Team Grosvenor qualifiers will be there for a bit of a re-union and maybe even having a go to take away my beer-pong title! I hope to see some of you there, I'm there all week.
Comments
comments