Lewis Hamilton gave us a winning betting recommendation after taking pole position and the race win in last weekend's British F1 Grand Prix, but it's a pity that Bottas couldn't hold onto his podium place for the smaller 9/2 priced bet. Anyway, starting with Mauricio Herrera's fight against Henry Lundy and finishing with Keith Thurman's defence of his WBA welterweight title from Tampa, Florida, USA, live on BT Sport//ESPN from 02:00 in the early hours of Sunday morning, we're back to boxing this weekend.
Mauricio Herrera v Henry Lundy Tale of the Tape
Herrera: 21-5 (7 KO) Pro Record
Mauricio Herrera is a thirty-five-year-old American boxer who's never won a world title, but has suffered from some horrendous officiating decisions in recent years. A sound technical boxer, Herrera was quite clearly 'robbed' of wins against light-welterweight kingpin Danny Garcia and current WBA interim champion Jose Benavidez, but did get the nod in a defeat of hard-hitting former world champion Ruslan Provodnikov.
Lundy: 25-4-1 (12 KO) Pro Record
Known as 'Hank,' Henry Lundy is a thirty-one-year-old American boxer who lost his most recent bout, against Canadian Thomas Dulorme. Rated as a mid-level light-welterweight fighter, Lundy doesn't have any notable victories on his CV, but has lost to a boxer British fight fans will know in Raymundo Beltran.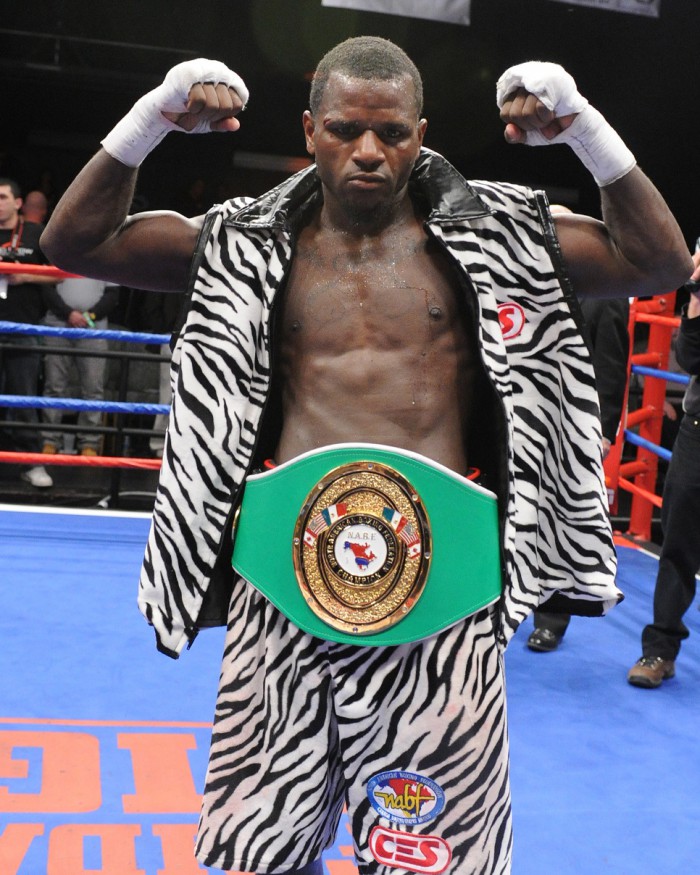 Mauricio Herrera v Henry Lundy Betting
Herrera is offered around 8/11, Lundy is available at 6/5 and you can bet on a draw at 20/1. In terms of method of victory, Herrera is priced around 7/1 to win by KO/TKO/DQ or even money to win on points, while Lundy is 8/1 to win by KO/TKO/DQ or 2/1 on points.
The Mauricio Herrera v Henry Lundy Betting Verdict
In a way, it's a last-chance-saloon type scenario for both boxers, but more so for Herrera since he's fought at a higher level, losing some controversial decisions on PPV in front of big audiences. Indeed, if Lundy loses, nobody will bat an eye, so to speak, as he's not well-known and wasn't rated highly anyway. But for Herrera, people will say that he has nowhere to go after losing several world title bouts and then tastes defeat against a mid-level fighter like Lundy.
So given the must-win factor for Herrera, the fact that he's fought at a higher level and is, in my opinion, an underrated and technically sound boxer, I expect a Mauricio Herrera that only has seven stoppages from twenty-one wins to defeat Henry Lundy on points.
However, the 8/11 about Herrera just winning is fine with me and evens on a points win – however likely – isn't as much of a jump in price that I'd like for the extra risk. Of course, I still expect Herrera to win on points, so if the 8/11 I'm touting now goes to 4/6 or shorter, take the points win at evens. It's only a ten-round bout after all.
Recommendation: Herrera to win at 8/11
Keith Thurman v Luis Collazo Tale of the Tape
Thurman: 25-0 (21 KO) Pro Record
Recording one hundred and one wins with seventy-six stoppages, twenty-six-year-old American boxer Keith 'One Time' Thurman enjoyed a productive amateur career, winning six American National Championships in total.
Now holding an undefeated record as a professional boxer, including one no contest, WBA 'regular' champion Thurman is rated as a hard-hitting up-and-coming star in the welterweight division. A boxer who carried his high KO/TKO record into the paid ranks, Thurman, however, went the distance in each of his last two bouts, against Leonard Bundu and Robert Guerrero.
Collazo: 36-6 (19 KO) Pro Record
Now thirty-four-years-of-age, Luis Collazo is an American of Puerto Rican descent and a former WBA welterweight champion. Known for his toughness, Collazo lasted the distance in his most recent high-profile loss, to Amir Khan, but is certainly past his prime and unlikely to get another world title shot unless he beats Keith Thurman this weekend.
Keith Thurman v Luis Collazo Betting
Thurman is offered around 1/33, Collazo is available at 14/1 and you can bet on a draw at 33/1. In terms of method of victory, Thurman is priced around 4/9 to win by KO/TKO/DQ or 15/8 to win on points, while Collazo is 25/1 to win by KO/TKO/DQ or 28/1 on points.
The Keith Thurman v Luis Collazo Betting Verdict
There's little doubt that the younger and better boxer that is Thurman will beat the older and less-skilled Collazo, but then the challenger has only lost once by KO/TKO and that was thirteen years ago.
Indeed, Collazo's been the distance in losing attempts against Ricky Hatton, Shane Mosley, Andre Berto and Amir Khan, so he's proven his toughness against elite-level professional boxers. Collazo has, however, tasted the canvas a few times, and given that Thurman's rated as seriously hard-hitter, he might well do again, but we can't risk a 4/9 Thurman KO win knowing how tough Collazo is – it's too short.
Now, as much as I'm tempted to back a Thurman points win – particularly as he's won his last two bouts on points and seemed more interested in slowly outboxing his opponents and waiting to see if the stoppage came late on rather than going for an early KO – I can't help but think that this bout could be like when light-heavyweight champ Kovalev took on the notoriously tough Pascal – who'd never been stopped.
In that fight, as brave as the Canadian was, the younger Kovalev simply carried too much power for the veteran Pascal and eventually stopped him. In a similar scenario, Collazo may well take a long and sustained beating before being stopped in the later rounds.
All in all, what seems to work best in a scenario where the challenger is tough enough to last most of the bout and might even go the distance is an over rounds bet.
Worth a punt: Over 8.5 total rounds at 3/4
Of course, whether you do or don't opt for a wager, have a great weekend and feel free to contact me on Twitter via @JCLaLiga if you have any questions or feedback. Also be sure to check out the Grosvenor Boxing page to see upcoming fights.
Photo credits – Wikimedia (Creative Commons – Attribution-ShareAlike 3.0 Unported (CC BY-SA 3.0))
Comments
comments