The growth of the gaming industry has overtaken almost all entertainment industries in terms of market size and it shows no signs of slowing down. Most people might not consider themselves gamers, but still spend hours on Sudoku, Scrabble, Minecraft, Prominence Poker, Fifa or Pokemon Go.
These days everyone has their favourite device that they use for gaming, be it a mobile phone, tablet, console or PC. Each has its own strengths and weaknesses and each benefits from current technological advancements and the evolution of the internet. As the world of online casinos expands and thrills all, there are are also amazing mobile casino apps to include with the best gaming devices you can think of.
So what are the top gaming devices in 2020? Here is a comprehensive list of each device and their strengths and weaknesses so that you can decide what your gaming device of choice is for the start of this decade. We also look at how these top gaming devices will provide you with the best mobile casino gaming experience.
PlayStation 4
Arguably the current leader in console gaming is the PS4. It has set itself apart by finding the perfect balance of excellent graphics, brilliant titles, scores of indie games and affordable VR functionality.
The PS4 gives you access to a robust PlayStation Network, where you can get brilliant deals and downloads. PlayStation Network members are also treated to two free game releases every month. It's a brilliant package and is one of the reasons players have remained loyal to the console.
The PS4 also doubles as a home entertainment system. You can download apps for Netflix, Spotify, and Twitch, amongst others. It really is a comprehensive gaming device.
In terms of the games themselves, PS4 receives some revered exclusives like God of War, Uncharted, and Bloodborne to name three. There is also a comprehensive library of games from smaller, independent game developers. You'll find Stardew Valley, BroForce, and Punch Club.
PS4 is also a frontrunner for consoles adopting VR headsets. There are already a host of games available for VR, and it is affordable for mainstream access. With strong rumours that a PS5 is being released in December, it certainly is a console to explore.
So what are the negatives? The first gripe is the lack of backward compatibility. This means that titles from PS3 aren't available for PS4 unless they get a rebooted release. Games like GTA 4 and the first Red Dead Redemption, for example, aren't available on PS4 despite their worldwide acclaim. Aside from backward compatibility, there isn't much to criticize.
Nintendo Switch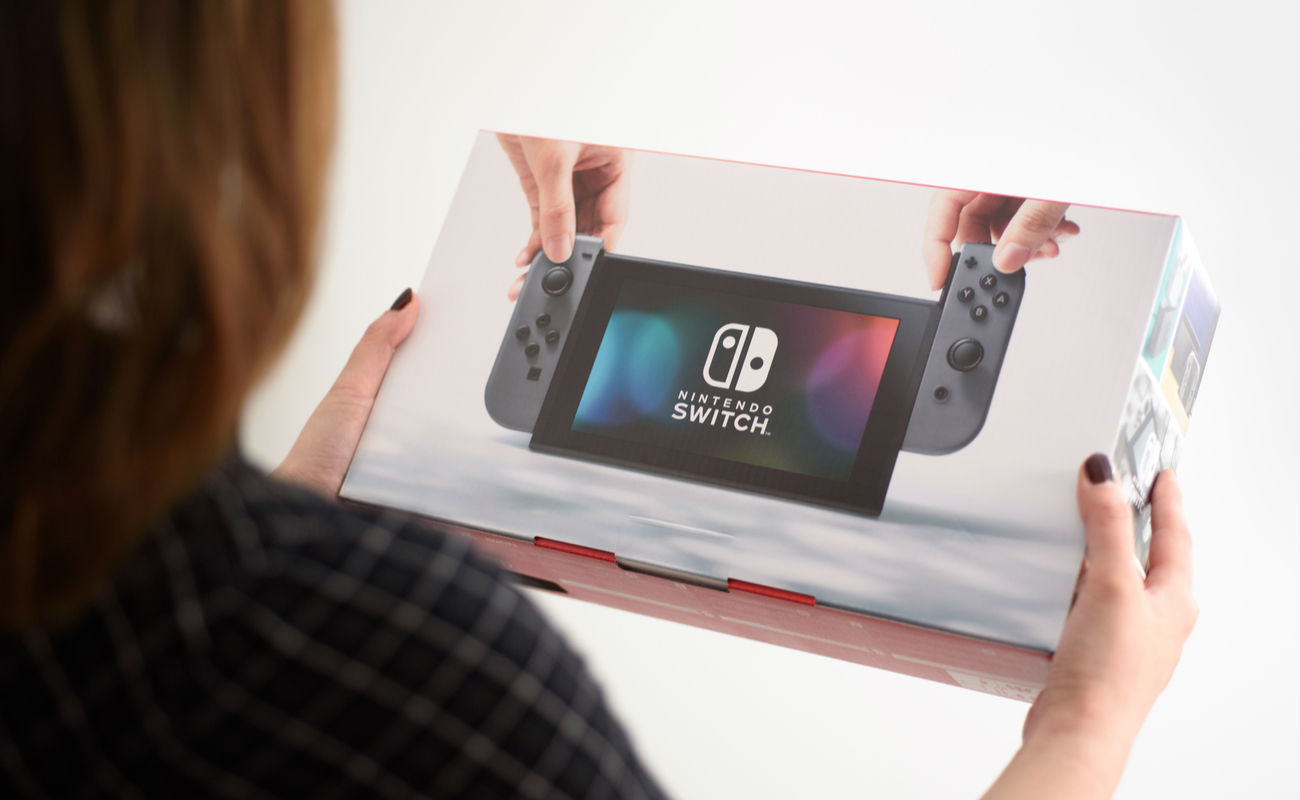 The Nintendo Switch console is perhaps the most underrated gaming platform of the past few years. For fans of Nintendo, this is no surprise. There are subtle nuances to this device that endear themselves to their owners.
While the Switch doesn't have the graphics and power of the PS4 or XboxOne, it is one of the most adaptable consoles on the market. It can seamlessly transform from a handheld device to having two controllers and playing hours of local multiplayer games. It makes the hardware of the other consoles seem too fixed and static.
The flexibility of the Switch makes it a perfect missing link between mobile gaming and consoles. It makes you rethink what your phone could be while at the same time rethink what your console could be.
In terms of games, there aren't as many as on the PlayStation Network, but there are still plenty. The graphics of Switch games will also not compare with PS4 or XboxOne games. That being said, there are still brilliant games available, like Zelda's Breath of the Wild, Luigi's Mansion and Super Mario Odyssey. There are also plenty of independent games like Stardew Valley, Celeste, and Hollow Knight.
One source of criticism has been the limited online network. This has been remedied over the last year, and Nintendo re-released many NES and SNES titles for free download to members.
Ultimately, if you enjoy mesmerizing graphics, the Switch might not be for you. But if you enjoy versatility and gaming on the go, the Switch is an astute purchase.
XboxOne
The XboxOne may have lost a bit of ground on PlayStation over the last few years, but it is still a world-class gaming console. In terms of 4K, it is a leader. It has a fantastic HDR Blu-Ray player which transforms it into a top of the range media player.
There are online subscription services called Xbox Live and Xbox Live Gold. Xbox Live Gold gives you access to two-to-three free games per month. It also allows you to play online with your friends and other players.
Aside from the visuals, one of the Xbox strengths is its backward compatibility. This means that you can play games that were released on Xbox 360. This makes up for the number of games available by ensuring that you have access to the best games of the last decade.
Xbox also has exclusive games. Most notably, the Halo and Forza franchises. There aren't as many indie games as you would find on the PS4 or Switch. There are more apps available. This helps to give it a more all-round entertainment centre feel.
In terms of negatives, the lack of VR compatibility and the smaller library of games have put a little bit of pressure on Microsoft to get it right with their next release in 2020. With both Sony and Microsoft ready to release their next-generation consoles, the stakes are high.
Alienware Aurora R8 PC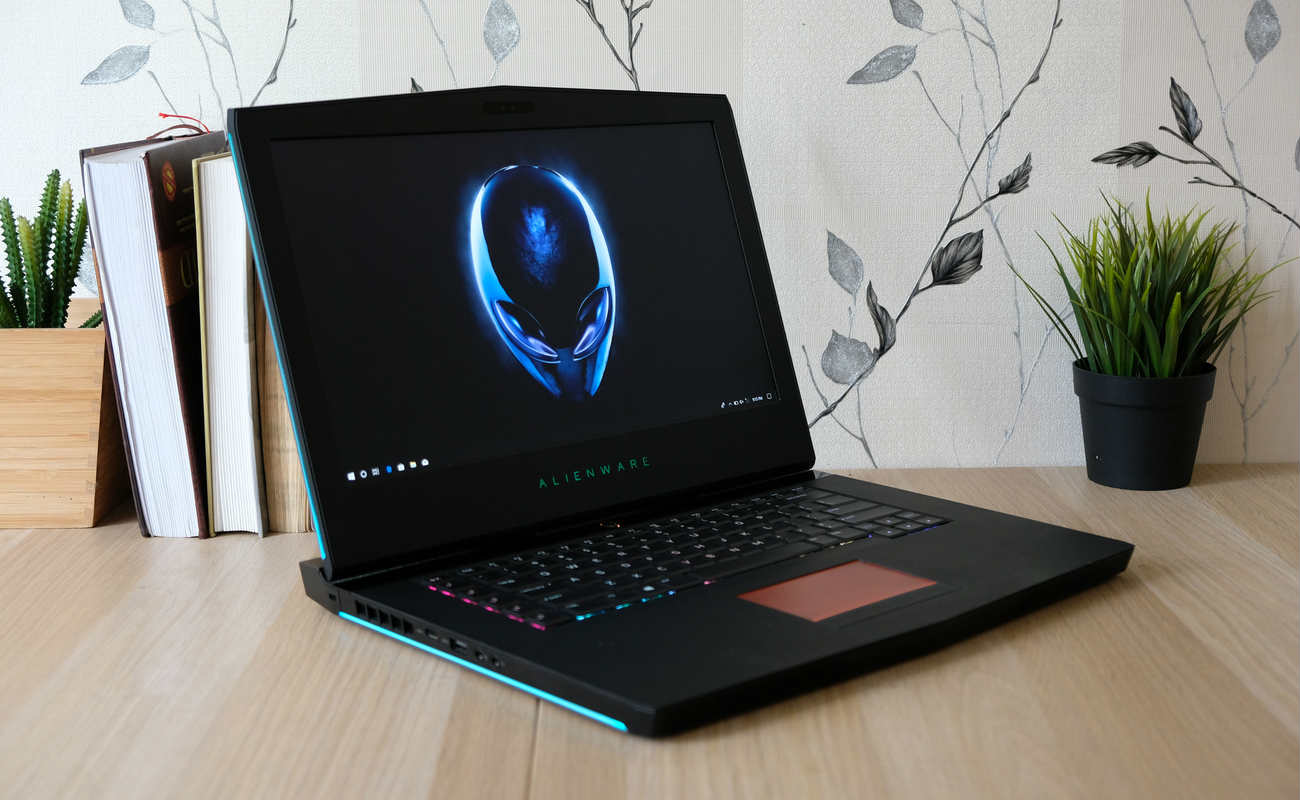 For some, the ultimate gaming device will forever be a PC. There are countless reasons. For most, it's the ability to customise and build your ultimate gaming masterpiece. Refining and enhancing your PC can be a task akin to a vintage car restoration: sourcing the right parts and fine-tuning it until it runs like a dream.
While the alchemy of building your gaming PC is noble and attainable, there are some perfectly boxed PCs that will scratch all the gaming itches you might have. Perhaps the best at the moment is the Alienware Aurora R8.
The Aurora R8 comes with excellent processing, 4K frame rates, and the reliable Alienware AIO cooling system. The computer is still easily upgradeable which future-proofs it. On the downside, it is an expensive PC, with prices starting at £1900.
When it comes to games, PCs are able to match the benefits of backwards compatibility and the internet with an ease that consoles don't yet have. This means that online gaming is a staple of the PC gaming experience.
The only downside to PC gaming is that the device is fixed to an area in your house or flat. For some this doubles as their entertainment area, but for others, it is housed on a desk in a study.
Amazon Fire 7 tablet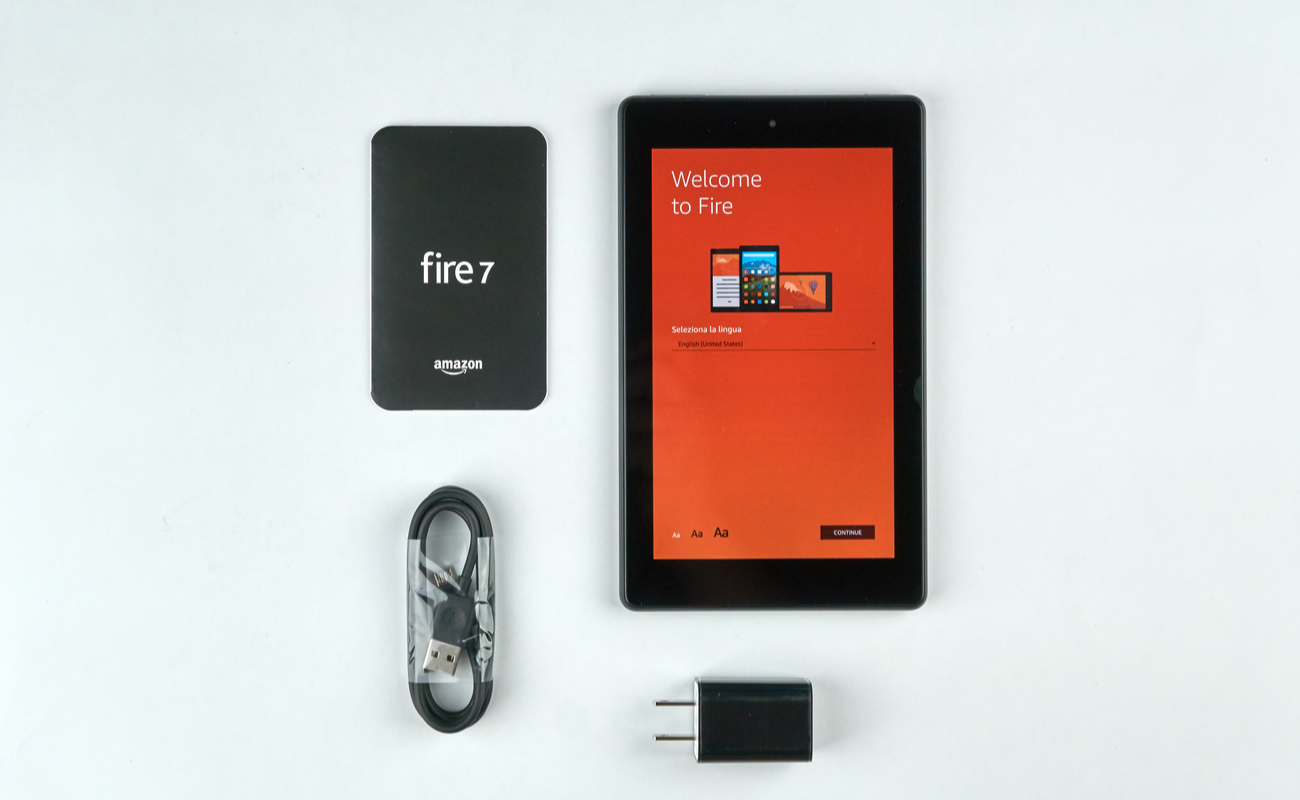 There are few devices that can beat a tablet when it comes to gaming on the go. The Switch and Switch Lite pose a threat, but in terms of screen size, space and connectivity, a decent tablet is difficult to put down.
There are many tablets that fit the bill, but our pick for the best gaming tablet is the Amazon Fire 7 tablet. It is affordable and powerful. You get 16GB storage, 1GB RAM and 1.3 GHz CPU.
The touch screen makes certain games easier to play than on a console, with almost as much control as a PC. The size of the screen means that you can sit back on the train or on your couch and dive into the game you're playing.
You won't necessarily be playing the latest games released on PS4 or Xbox though. That being said, you could connect a Bluetooth controller and enjoy some classics.
The only downside of a tablet is the lack of flexibility in terms of hardware. Mobile devices and portable consoles like the Switch make gaming comfortable over a longer period of time. The tablet can get a cover, but unless you connect a controller, your hands might feel restricted.
Ultimately, if you enjoy short bursts of gaming and online games, this tablet might be the perfect choice.
ASUS Rog Phone II
If you're looking for a phone that can double as a gaming device, the ASUS Rog Phone II ticks all the boxes. It was built specifically for gaming. The phone has a 5000mAh battery, Snapdragon 855 Plus CPU and an AMOLED display.
The ASUS Rog Phone II also has a host of gaming accessories like controller handles, additional coolers, and second screens.
The Snapdragon 855 CPU allows you to play just about any recently released titles. The battery life will allow you to enjoy playing these titles for hours on end. Finally, the phone's connectivity ensures that mobile gaming is a seamless experience.
Deciding on the best device for online gambling
Most gambling establishments have released a mobile app where you can play online games or enjoy online sports betting. Slots also translate beautifully to the mobile environment, as the quick play mixes with rich multimedia and game design. The mobile-friendly experience makes slot games all the more exciting. Mobile gaming is ideal for those who enjoy playing on the go. Now, you can play poker, or place your sports bets without the hassle of remaining stationary behind your PC. The Grosvenor Casino App affords you an all-in-one experience. Your casino encounter is completely transformed to equip you with the best accessibility possible.
Mobile gaming is one of the biggest sections of the online gaming industry. As a result, you can expect more mobile devices to be built with increased gaming capabilities. For the moment, the ASUS Rog Phone II is a strong contender for the throne. Deciding on the best gaming device for your online casino mobile experience will enhance your overall appreciation for the online world of slots, sport betting, live casino gaming, poker and more.
Let's look at the top listed gaming devices and the mobile online gambling experiences they are great for:
PS4: There are great casino games for you to enjoy, like Prominence Poker, Pure Hold'em World Poker Championship, The Four Kings and Slots. Even Grand Theft Auto Online recently launched an online gambling area in the game. You can purchase coins to play games and enjoy navigating and playing in a land-based gambling establishment in an online world. It adds a layer that is currently not available in most online gambling apps.
Nintendo Switch: Switch has a host of titles for those who love to play online casino games. Lots of Slots, Extreme Poker, Vegas Party, and Super Blackjack Battle II are just some that are available. The flexibility of the console means that it's easy to play on public transport, from bed or while waiting for your next flight.
XBoxOne: For gambling enthusiasts, you'll find the same titles available on PS4 and more. Outside of Prominence Poker and Pure Hold'em, you'll find titles like Slotomania, Poker Night 2, and High Rollers amongst others.
Alienware Aurora R8 PC: PC opens up the door to live casino gaming. This is where you stream into a game with a live dealer, for example, a live roulette game. All from the comfort of your own home. Many providers continue to enhance the experience and it will be exciting to see how the games develop. You could foresee VR being used in a game of roulette and you are able to turn between other players, the croupier and the wheel.
Amazon Fire 7 Tablet: The mobility of the device means that you could watch a game from your couch while browsing the sports betting lines on your tablet. The added screen size makes this tablet a favourite for those who play online casino games. You don't have a cramped screen as you might on a mobile, and you can enjoy your poker game while making coffee in the kitchen.
Comments
comments