The cricket season is well underway, and all international sides are fine tuning their preparations for the 2019 World Cup in June.
England head into the tournament as 9/4 favourites and are the in-form side ahead of the tournament.
They are the side to beat ahead of the competition, but the World Cup will see the top players from across the world descend on England for what is set to be a spectacular event and here we look at some of the top cricketers in the world.
Virat Kohli
Age: 30
Nationality: India
Role: Batsman
ODI centuries: 41
ODI half centuries: 49
ODI Batting average: 59.57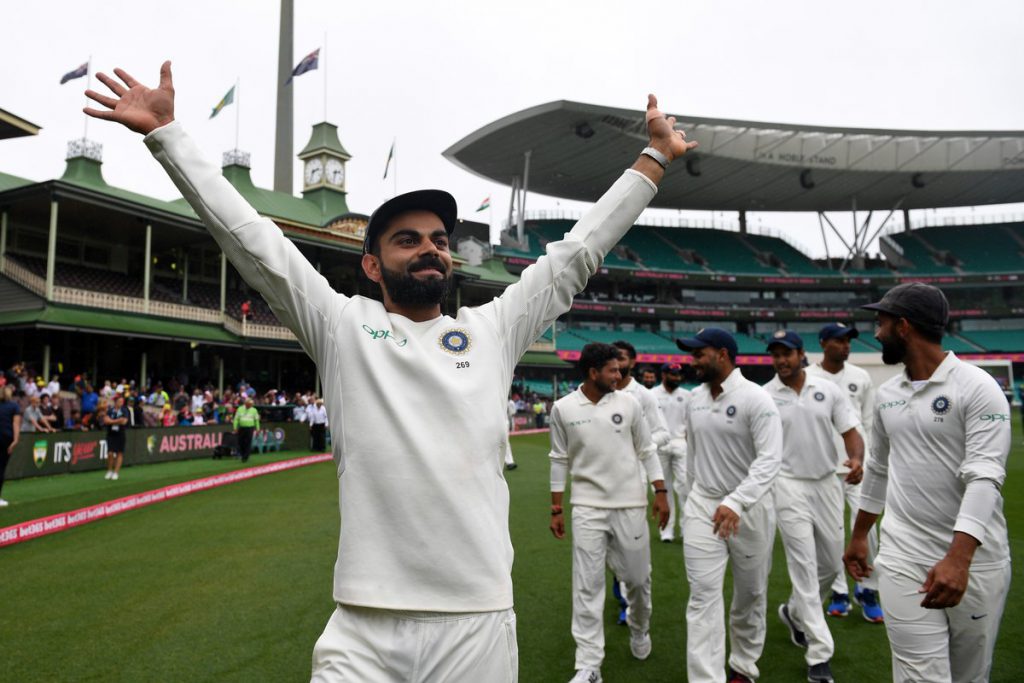 Virat Kohli is undoubtedly one of the greatest cricketers to have graced the game. He is currently the number one ranked Test and ODI batsman, currently averaging 59.57 having amassed almost 11,000 ODI runs.
The Indian captain made his international debut back in 2008 and has enjoyed plenty of success across all formats of the game and has converted an incredible 41 of his half centuries into centuries.
Earlier this year the 30-year-old was also awarded the Wisden Leading Cricketer in the World for an unprecedented third year in a row as he continues to produce the goods at the very highest level.
Kane Williamson
Age: 28
Nationality: New Zealander
Role: Batsman
ODI centuries: 11
ODI half centuries: 37
Batting average: 45.90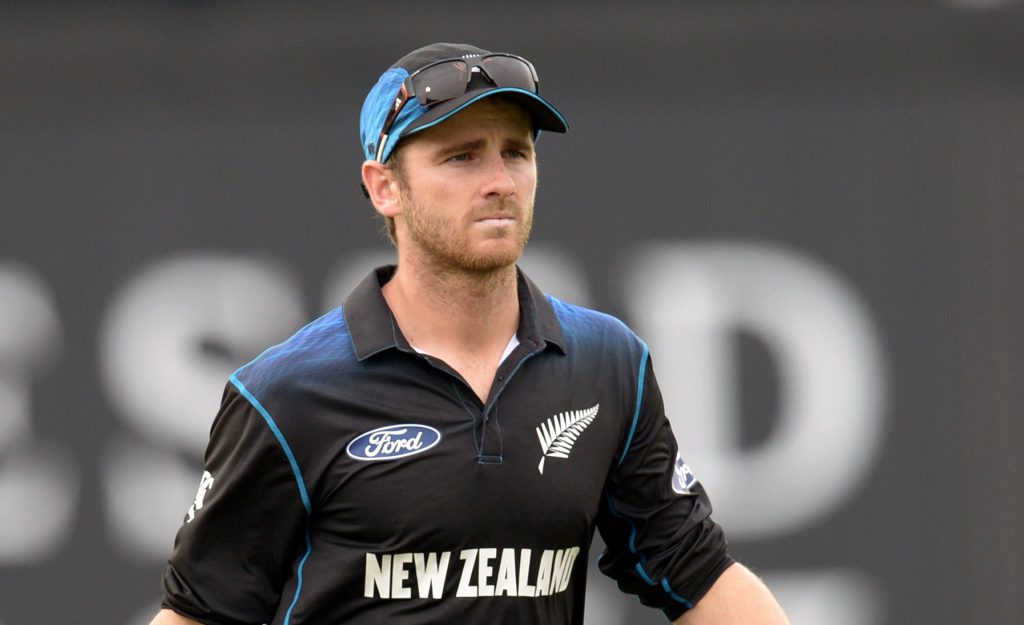 The New Zealand captain is the model of consistency for his country and he is always dependable at number three in all forms of the sport.
Williamson performs when it matters most, smashing a six in a one-wicket win over Australia in the 2015 World Cup.
He is the quickest New Zealand batsman to reach 3000 ODI runs, and the fifth overall, while he is also the youngest to reach 3000 Test runs as well.
Joe Root
Age: 28
Nationality: English
Role: Batsman
ODI centuries: 14
ODI half centuries: 29
ODI Batting average: 50.36
Root was destined to become England captain, and when he took over the captaincy he already averaged over 50 from 53 Tests.
In 2015 he amassed 1385 Test runs in the year as he vied with Steve Smith for the number one ranking and along with Smith, Kohli and Williamson is deemed to be part of the 'Big Four' batsman in the world.
Faf du Plessis
Age: 34
Nationality: South African
Role: Batsman
ODI centuries: 11
ODI half centuries: 32
Batting average: 46.54
Du Plessis may have been lost to the international game in 2007 when signing a deal to become a Kolpak player for Lancashire, but following his return to South Africa in 2010, he was back on the international scene.
The 34-year-old is known for grinding out his runs, once scoring 110 off 376 balls in a seven-and-a-half hour innings against Australia in Adelaide.
By the time he was made captain of the T20 side in 2012, he had cemented himself as the complete batsman and has gone on to replace Jacques Kallis in the number three role.
He has continued to rack up the runs in the ODI format of the game, and is currently ranked fifth in the ICC world rankings.
Aaron Finch
Age: 32
Role: Batsman
Nationality: Australian
ODI centuries 13
ODI half centuries: 21
ODI batting average: 39.33
Aussie skipper Finch has the top order firepower to simply blow away sides and heads into the Cricket World Cup in solid form.
His power hitting saw him rise to prominence through the T20s before being welcomed into the ODI fold.
Twenty-one half centuries and 13 centuries show a reasonably good conversion rate on the big stage, and he stepped up to the plate for his nation following the controversy involving Steve Smith, Cameron Bancroft and David Warner.
Rashid Khan
Age: 20
Nationality: Afghan
Role: Bowler
ODI Wickets: 123
ODI Bowling average: 15.00
Five wicket hauls: 4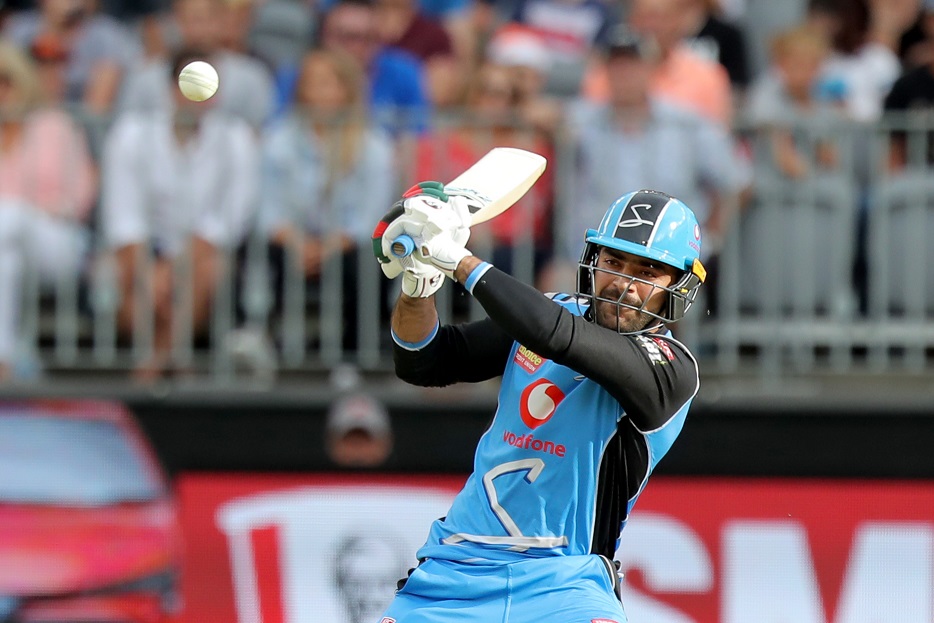 The Afghan youngster has shot to prominence in recent times, and is definitely one to look out for at the upcoming World Cup.
His talent was in evidence with Sussex in the one-day form of the game in 2018 and a year before that fetched the highest ever bid in the Indian Premier League action ($597,000).
Khan achieved figures of 7-18 against the West indies in 2017, the fourth best haul ever in ODI cricket.
Jasprit Bumrah
Age: 25
Nationality: Indian
Role: Bowler
ODI Wickets: 85
ODI Bowling average 22.15
Five-wicket hauls: 1
An unorthodox bowling action has seen him gain similar comparisons to Sri Lanka's Lasith Malinga, but has been the spearheaded of India's bowling attack now for some time.
He returned to the international fold in 2015 after a knee injury had kept him out for almost five months at the end of the previous season.
Bumrah made the most of Mohammed Shami's injury, rising to prominence on the tour of Australia where he finished as the highest wicket-taker in the T20 series.
Since then he hasn't looked back and will be crucial if India are to go deep into the World Cup next month.
Imran Tahir
Age: 40
Nationality: South African
Role: Bowler
ODI wickets: 162
ODI bowling average: 24.21
Five-wicket hauls: 3
Tahir is ranked as one of the best limited overs leg-spinners of his time and the veteran has played for over 25 club sides throughout his career.
His international career was delayed until he gained South African citizenship back in 2011, but he soon rose to prominence at the 2011 World Cup, and was South Africa's second highest wicket-taker at the tournament.
Known for his exuberant celebrations of a wicket, Tahir has been an instrumental player for South Africa over the years and will look to retire on the back of a stellar World Cup campaign.
Trent Boult
Age: 29
Nationality: New Zealander
Role: Bowler
ODI Wickets: 147
ODI bowling average: 24.70
Five-wicket hauls: 5
Along with Tim Southee, the New Zealander has been rated as one half of the best new-ball pairing for their nation from none other than Sir Richard Hadlee.
Originally thought solely as a Test bowler, his capability with the white ball rose to prominence at the 2015 World Cup where he was the joint-leading wicket taker with 22 scalps.
Ever since then he has been a mainstay of the side and he will be hoping to have a big impact next month.
Pat Cummins
Age: 26
Nationality: Australian
Role: Bowler
ODI Wickets: 82
ODI bowling average: 26.53
Five wicket hauls: 1
Cummins has been the shining light for Australia following the ball-tampering controversy and was ranked as the number one Test bowler in the world following the Sri Lanka series at the turn of the year.
He first burst on to the scene as an 18-year-old in 2011 before regular injuries began to take its toll on the body and Cummins didn't play a Test for six years after suffering a repeat of a stress fracture in his lower back.
His body has since stood up to the test of regular international cricket, and he has continued to perform at the top of his game of late.
If he performs anywhere near the best of his ability, than Australia should go close in the World Cup.
Ellyse Perry
Age: 28
Nationality: Australian
Role: Allrounder
Centuries: 1
Half centuries: 26
ODI batting average: 51.84
ODI wickets: 134
ODI bowling average: 26.13
Five wicket hauls: 2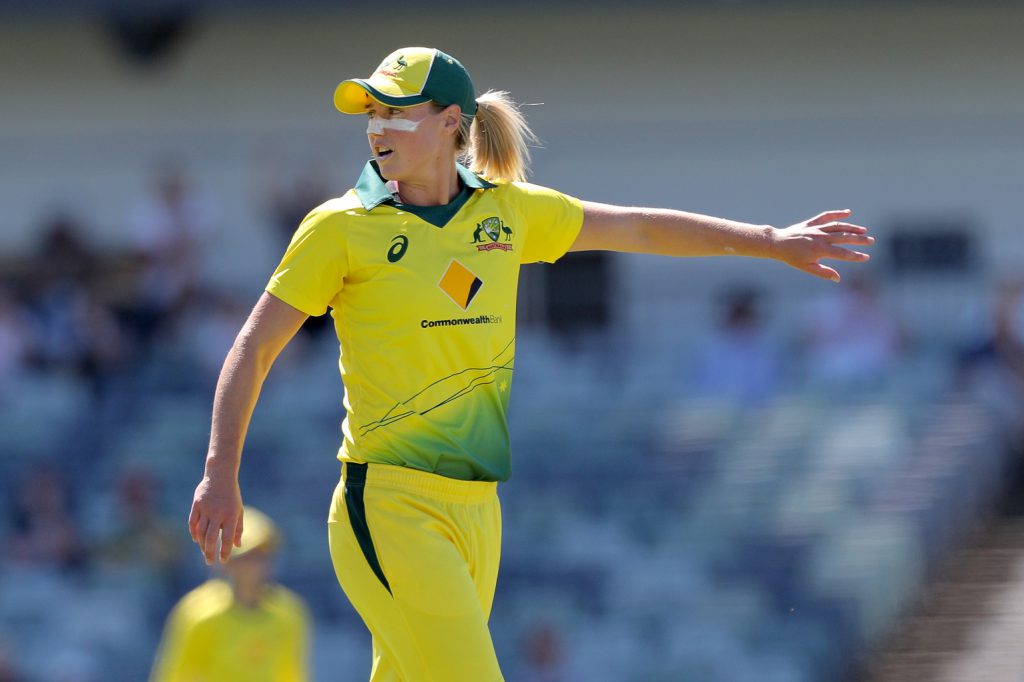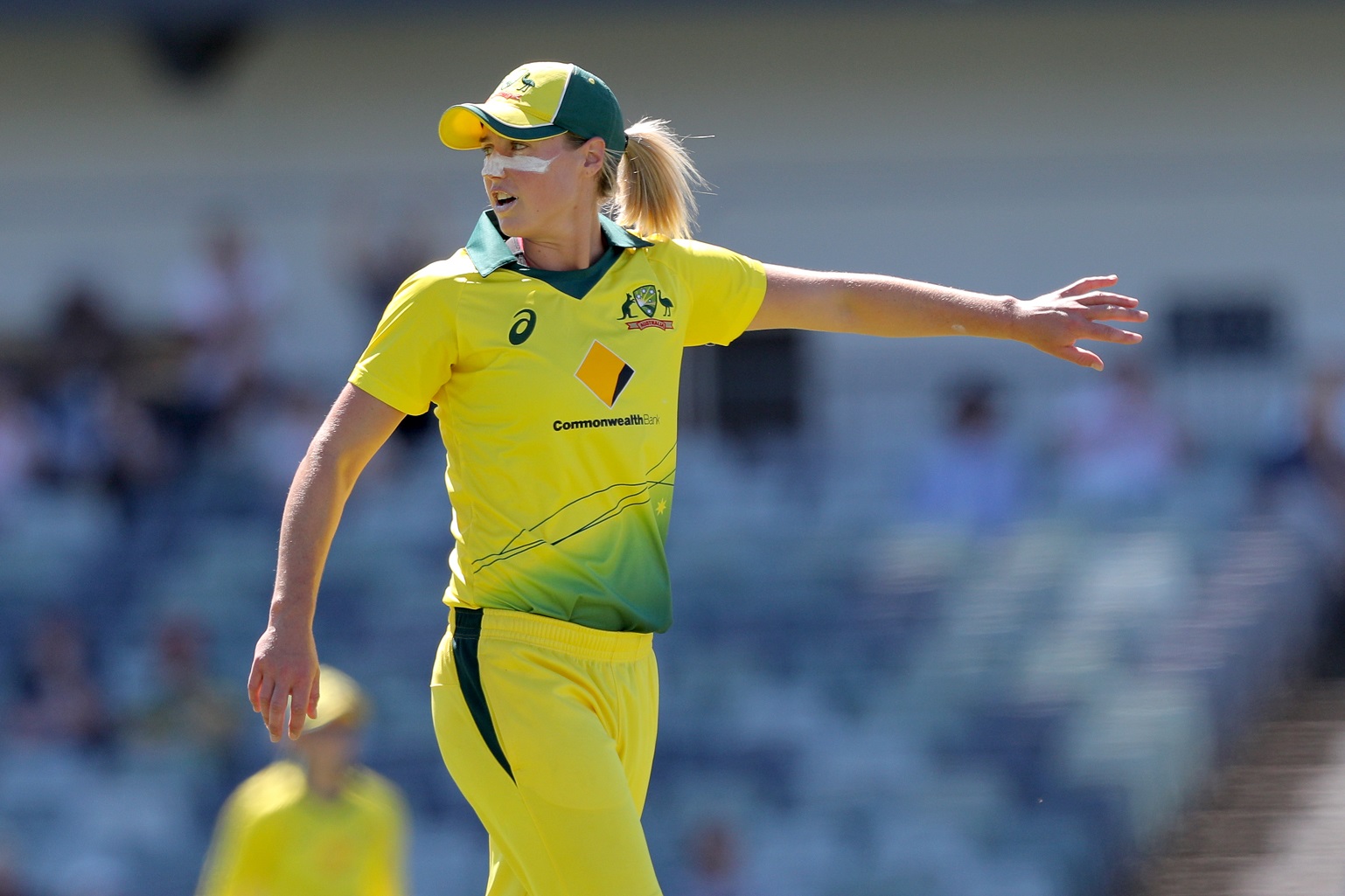 Perry has taken the cricketing world by storm, and it all started when she became the youngest ever Australian female cricketer at the age of 16.
Initially her bowling was her strongest suit, and she played a major role in four successive World Cup wins for the Aussies.
Perry's all-rounder credentials came to the fore when smashing 16 half centuries in 26 innings, while also continuing to perform with the ball.
Jhulan Goswami
Age: 36
Nationality: Indian
Role: Bowler
ODI bowling average: 21.34
Five wicket hauls: 2
The evergreen Goswami has been a mainstay of the Indian women's team for a decade and a half and until recently was one of the fastest bowlers in the game until recently.
In May she surpassed Cathryn Fitzpatrick to become the leading ODI wicket-taker in the history of cricket.
Goswami continued to excel, winning the ICC Women's Player of the Year award in 2007 before becoming captain of the side.
She continues to perform at the top level and remains a regular wicket-taker despite reaching the tail-end of her career.
Stefanie Taylor
Age: 27
Nationality: West Indies
Role: All rounder
Centuries: 5
Half centuries: 33
ODI batting average: 43.96
ODI bowling average: 19.59
Five wicket hauls: 0
The complete all-rounder, Taylor was still a teenager when becoming the youngest woman to reach 1000 ODI runs.
She enjoyed a stellar 2013, as she become the first player in history, male or female to achieve the number one ODI ranking in both batting and bowling.
Two years later she became captain and went on to lead her side to the 2016 T20 side to World Cup glory where she was the player of the tournament having scored 246 runs and picked up eight wickets.
Dane van Niekerk
Age: 25
Nationality: South African
Role: Allrounder
Centuries: 1
Half centuries: 9
ODI batting average: 36.57
Wickets: 128
ODI bowling average: 19.28
Five wicket hauls: 2
One of South Africa's greatest all-rounders, van Niekerk continues to play a leading role for the Proteas.
She burst onto the scene and picked up a hat-trick with the ball against West Indies in 2013, before going on to play her part in the highest ever undefeated partnership in women's international T20 history -163 with Lizelle Lee.
Became her country's most important player at the 2015 having collected 129 wickets and accrued 1899 international runs.
Anya Shrubsole
Age: 27
Nationality: English
Wickets: 77
Bowling average: 26.51
Five wicket hauls: 2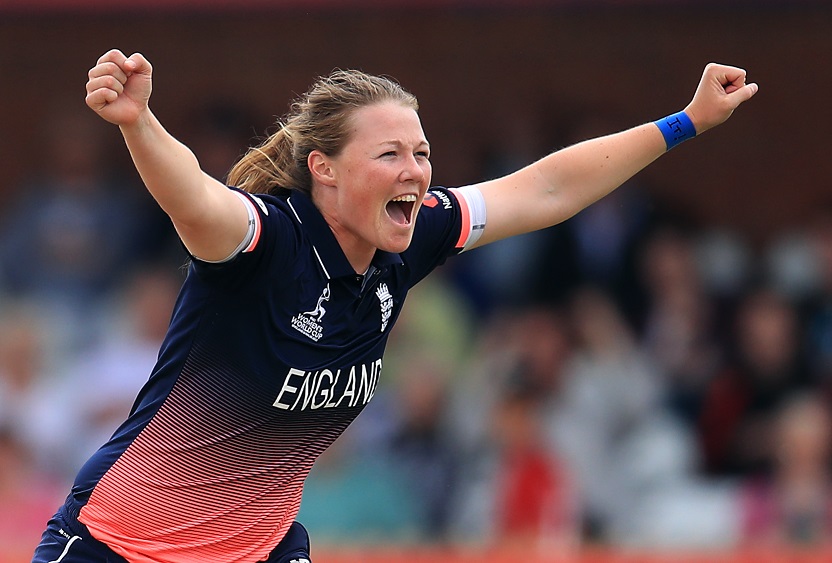 Shrubsole will always be remembered for her bowling heroics in the 2017 World Cup final as she produced a match-winning return of 6-46 to secure a last-gasp victory against India to secure England's win.
Has picked up two five-wicket hauls in her ODI career – one in that famous win and another in February 2012 against New Zealand.
The 27-year-old won the Most Promising Young Women's Cricketer Award at the end of the 2008 season, and since making her international debut at the 2009 World Cup, she has become a mainstay of the England squad.
It's still a long while until you can bet on whether we're going to retain the cricket World Cup. Take a look at the other sports betting options that you can take advantage of at Grosvenor Casinos.
Who will come out on top in the 2019 World Cup. Place your cricket bets here.
Comments
comments