Top boxing fights of all time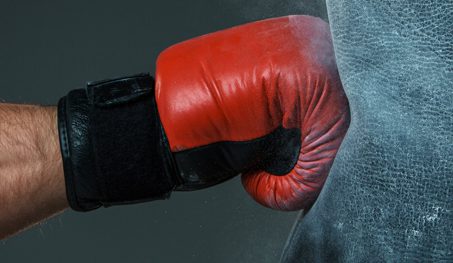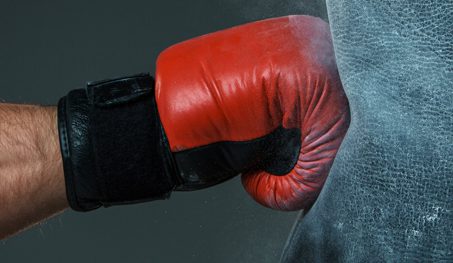 Although boxing experienced a dip in interest in the mid-2000s through to the early-2010s, it is still one of the most popular sports and is very much on the rise once more, in the UK and across the globe.
At Grosvenor Casino, we are always proposing the best of online sports betting and we cannot simply overlook the thrill of boxing when reuniting the hottest sports around. Boxing continues to be a thrill… a passion and action!
The sport is being purchased and sold by more broadcasters than ever, with the introduction of media outlets such as DAZN, ESPN +, and PBC, but the climax of the sport's entertainment value came long before the turn of the century.
Read on below for our breakdown of the best boxing fights of all time (not in order).
Micky Ward v Arturo Gatti, (2002)
A fight so important in boxing history that it sparked the creation of a feature film biopic, The Fighter (2010), Micky Ward and Arturo Gatti's 2002 meeting, the first of their trilogy, goes down as one of the greatest showings of heart from two boxers in a ring since the sport was first televised.
'Irish' Micky Ward, a relatively unknown journeyman from Lowell, Massachusetts, beat world lightweight contender Arturo Gatti in what turned out to be nothing short of a war.
Ward subsequently lost the two remaining fights of their trilogy, as Gatti went on to win the WBC World Lightweight title in his next bout, but the Canadian maintains that those three fights were the most grueling of his career.
Castillo v Corrales, 2005
It might just be a coincidence that some of our best boxing matches of all time happened to be contested at lightweight, but it'd be a farce to dismiss Diego Corrales' victory over José Luis Castillo for the WBC lightweight belt in May 2005.
It had everything: battering blows, lightning combinations, and underhand tactics. Corrales had been put on the canvas on two occasions, before delivering a thunderous right hand to retain his title.
He lost his belt in the rematch by fourth round KO.
Muhammad Ali vs Joe Frazier – Thrilla in Manila, (1975)
The final chapter of this epic trilogy is one of the reasons we love heavyweight boxing and why we remember Muhammad Ali for his time as a boxer, it is one of the biggest fights ever to take place in the history of the sport.
Ali was aggressive, moving well and trading heavy blows with Frazier but soon began to tire towards the latter part of the fight. This gave birth to Ali's famous "Rope-a-Dope" strategy, where he made constant use of the clinch and let Frazier tire himself out before putting the finishing touches on him.
An incredible ending to the fight saw Frazier unable to answer the referee's call to the final round, just as Ali was about to call time on the fight himself (something he has since admitted).
'Sugar' Ray Leonard v Thomas Hearns, (1981)
It was speed against power, Leonard vs Hearns, with world welterweight title credentials on the line.
Hearns' sizeable reach advantage helped him to build up a lead on points, with Leonard's eye beginning to swell moving into the 12th.
Coming out of his corner with nothing to lose, Leonard unleashed blow after blow to knock the wind from Hearns' sails, winning by a technical KO on the 14th.
Leonard suffered a detached retina in the months following the fight, and he announced his first retirement soon after.
Floyd Mayweather v Manny Pacquiao, (2015)
The fight is remembered for its hype, rather than the performance itself.
Generating $400million and 4.6 million pay-per-view buys (the most in boxing history), the bout itself was one of the most anticipated events in sporting history and billed as one of the biggest fights ever.
Unfortunately, Mayweather did what he does best, ducked and slipped, and Pacquiao, who never looked his unpredictable, explosive self, failed to put up enough of a fight to make the contest interesting.
Mayweather won by unanimous decision, and the two of them returned home nine figures richer.
Upcoming Boxing fights 2019
This year has already seen a number of top-class fights, but we are only half way through the year and there's plenty to come over the next five months.
It all starts with Dillian Whyte v Oscar Rivas on 20th July at the 02. Whyte is enjoying plenty of success of late and if he wins this contest will be one of the main contenders for a major title bout.
Then there's the all-British heavyweight contest between Dave Allen and David Price which is on the undercard of the Whyte Rivas bout.
The up and coming Allen is making a name for himself now, while the wily Price has plenty of experience under his belt and it's likely to be a lively contest.
Another British fighter is on the same card in the shape of Dereck Chisora, and he comes up against Artur Szpilka in what is set to be another intriguing encounter on a night filled with top quality heavyweight boxing in London.
Want to know how to bet on boxing? Take a look at our guide here.
Knocked out in the first round on your last boxing bet? Not to worry, Grosvenor Casinos has a large variety of different sports to choose from on our online sports betting page.
Comments
comments