Situated at the buzzing Ricoh Arena in Coventry, this year's UK Student Poker Championships (UKSPC) will get the action started on Wednesday 8th April.
The annual tournament runs from Wednesday 8th April – Sunday 12th April and will feature some of the best poker faces in university halls at the table.
The Grosvenor Casino Coventry will be gearing up for another record-breaking year, and even comes kitted out with a special menu tailored specific to student tastes and budgets!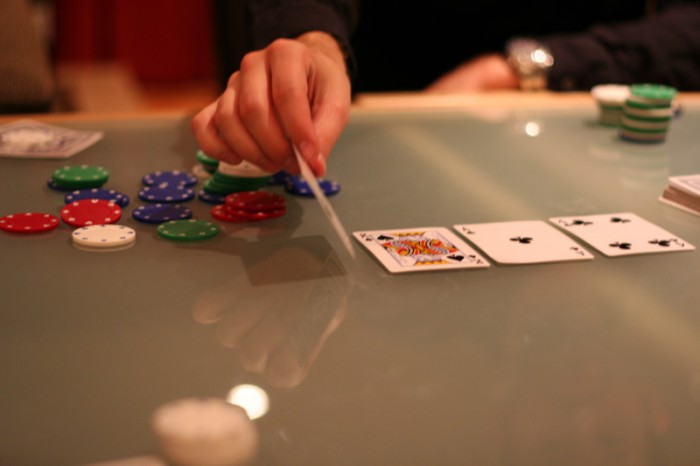 Last year's success story, Plymouth University student Michael Dorman, took down the £35 buy-in at the Main Event, and took home a cool £3k in cash, as well as the coveted trophy. As well as Dorman, his housemate, Michael Buckingham took 3rd, scooping £2,2,50 and made their university the overall team winners. They received a custom-built poker table for their university's poker society.
Who will make the final this year?
Check out the schedule below for this years Student Championships for all you need to know about the event.
Event
Type
Day/s
Start
Chips
Wednesday 8th April
Event 1
£30+5 NLH Main Event Day 1A (Re-entry)
3 Day event
1pm
15,000
Thursday 9th April
Event 1
£30+5 NLH Main Event Day 1B (Re-entry)
3 Day event
1pm
15,000
Event 2
£100+10 NLH High Roller (Re-entry)
2 day event
5pm
20,000
Friday 10th April
Event 1
£30+5 NLH Main Event Day 1C (Re-entry)
3 Day event
1pm
15,000
Event 2
NLH High Roller Day 2
2 Day event
2pm
Event 3
£20+5 NLH Ladies Event (Re-entry)
1 Day event
5pm
10,000
Saturday 11th April
Event 1
Main Event Day 2
3 Day event
1pm
Event 4
NLH 6Max Day 2 (Day 1 online)
2pm
Event 5
£25+5 Omaha 4/5/6 card
1 Day event
5pm
12,000
Sunday 12th April
Event 1
Main Event Final Day
Event 6
£25+5 NLH deep & steep (Re-entry)
1 Day event
5pm
12,000
Photo credits – Poker
Comments
comments