It's unfair to harangue those who are sceptical of Chris Froome's heroics in the Tour de France.
The yellow jersey holder won't like that, and nor do I for saying it, but we've all had our fingers burnt too many times for doubts not to be a legitimate reaction to what we see in the Alps or Pyrenees. Since 1961, only 32% of the race winners have proven to be clean.
One of those is British star Froome, who won Le Tour in 2013, but until testing is demonstrated to be fail-safe, I'm afraid that even the most credible of denials will arouse suspicion.
It's a crying shame, and we can blame Lance Armstrong for it. If one of sport's most examined athletes could get away with cheating undetected for so long, why should we believe that others aren't surreptitiously sidestepping the system and lying too? It's a horrible truth, but the cynics have a right to ask questions and demand answers.
I sympathize greatly with Froome though.
The endurance, determination, tactics and skill, he and his team have shown during the first 17 exhausting, and at times dangerous, stages of this year's TDF is something we should all be marveling at. Yet every day the discussion revolves around drugs, and they are forced to constantly defend his exploits.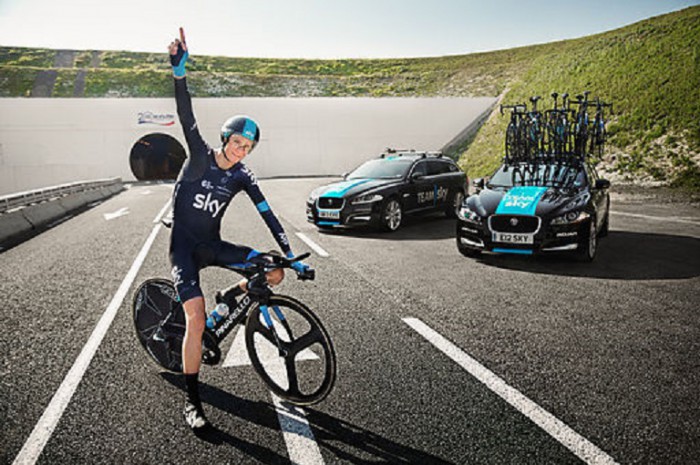 David Walsh, the Sunday Times journalist that helped blow the whistle on Armstrong, admits he has spent a lot of time examining Froome and Team Sky, but has found nothing at all to go on.
No one he's spoken to is accusing the yellow jersey holder of hoodwinking the system, and nobody has given him any information that would prompt him to investigate further. Yet the media continue to query the validity of his efforts.
The 30-year-old isn't new to this kind of stormy climate.
I've looked back at stage reports from his victory two years ago, and we're experiencing a case of déjà vu.
From the moment he powered into the lead on the tour's first mountain stage in 2013, he was regularly quizzed about doping in just the same manner.
"I can understand why people are asking, given the history of the sport – they have been let down so many times before. But I'm also one of those people who's been let down," said Froome in response to questions at the time. "I've also believed in people who have turned out to be cheats and liars, but I can assure you I'm not."
Just as they have been this week, Team Sky were also asked to publicly release their data two years ago. It was analysed by French doctor Fred Grappe, who concluded there were no abnormalities. Rather than as a result of doping, Froome's performance was judged to be "at the upper bounds of what is physiologically possible."
In other words his natural make-up, fitness, strength and pure hard work gave him the edge. The same conclusions are likely to be reached this time too.
Drugs are in many ways part of the spirit of the Tour de France.
Ever since the race first took place in 1903, riders have used various substances to dull the pain. It is such a gruelling challenge that when riders say 'no dope, no hope' you do know where they're coming from. How they find the willpower to do what they do, day after day, is at times super-human.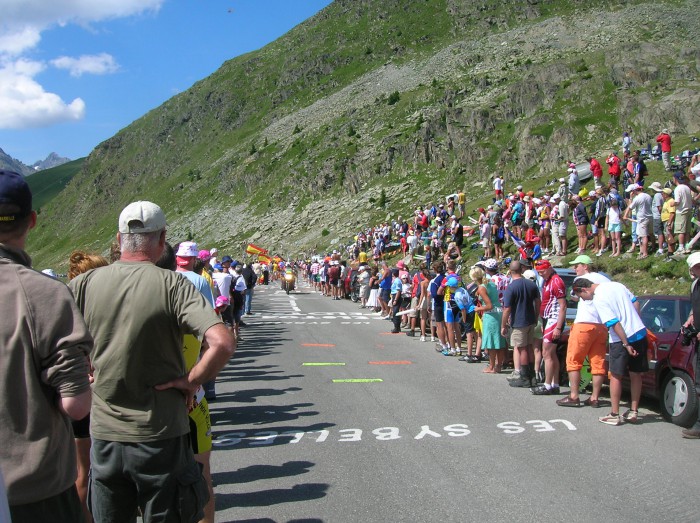 Yet proper sport needs to be clean. It has to take place in a fair environment for us to love and appreciate it properly. Otherwise, who cares?
I believe Chris Froome when he says he's drug-free.
So, if he does cruise down the Champs-Elysees next week to become the first Briton to win this iconic race twice, it would be a sensational and unprecedented achievement. He should be regarded as one of the greats.
Yet a shadow is always likely to linger. And this brings up a pertinent question that's been troubling me since the 2015 race began…
If we can't celebrate Tour de France brilliance without a tidal wave of distrust instantly tainting the moment, why do we all bother putting the event on such a pedestal?
The truth is until we KNOW cycling's clean, none of us can enjoy this showpiece like we should.
Photo credits – Wikimedia (Creative Commons- Attribution-ShareAlike 2.5 Generic (CC BY-SA 2.5)), Flickr (Creative Commons – Attribution 2.0 Generic (CC BY 2.0))
Comments
comments