Paddling in an ocean full of TV cash, all 20 Premier League managers have treated themselves to bundles of extravagant new signings this summer. At the time of writing, 131 transfers have gone through to be precise. But how will it affect the football odds?
But which have been the shrewdest deals?
As the clock ticks down towards the close of the transfer window I try and separate the clever from the crazy…
Five of the summer's smartest signings…
Gylfi Sigurdsson (Tottenham to Swansea – swap deal with Ben Davies)
Any player that's noted for his long-range blockbusters gets a thumbs-up from me, but there's more to Swansea City's new boy than just thumping hit-and-hopes from distance. Serenely flitting between midfield and attack, the Icelandic playmaker is a creative talent I've always admired from afar. Although he never seemed to fit in at White Hart Lane, the 24-year-old (yes, he's still that young) has always been capable of unlocking the door with a pass or a clinical finish. Very much at home in South Wales, I can see his second spell at the Liberty Stadium being a big success.
Fernando (FC Porto to Manchester City – £12million)
Manuel Pellegrini needed to find a way to relieve Yaya Toure of so much muscular defensive duty, and in the understated Brazilian I believe he's found the right guy. Disciplined and aggressive, yet neat and tidy on the ball, Fernando's presence makes Manchester City's engine room more robust, without sacrificing quality in possession. The six-footer looks a snip at the price. Toure can now spend more of his energy trying to hurt opponents at the other end of the pitch.
Eric Dier (Sporting Lisbon to Tottenham – £4million)
Hands up if you'd heard of the central defender before he joined Spurs? If you had (well done) you're in the minority, but Tottenham's 20-year-old newcomer is fast becoming a name on everybody's lips. Born in Cheltenham but raised in Portugal, the versatile and confident England Under-21 star has scored two goals in his first two Premier League matches. It's only downhill from here, but Dier's ability looks fantastic. Comfortable on the ball, quick and aggressive, he appears an absolute steal at £4million.
Fraser Forster (Celtic to Southampton – £10million)
I'm always surprised goalkeepers aren't valued higher. If you find a good one he can save (or win you) at least ten extra points a season, and Ronald Koeman will be hoping that's the case with his big acquisition from Celtic. Big, is of course the operative word for Forster, who at six foot seven inches is one of the most intimidating custodians around. Remarkably agile for a man his size, the word is Joe Hart needs to up his game to prevent the Saints newcomer taking his England spot.
Calum Chambers (Southampton to Arsenal – £12million)
We might have known Arsene Wenger was one of the shrewdest managers in European football but even so, eyebrows were raised at his decision to pay such an extortionate price for a teenager that wasn't even a regular for Southampton. Now, just a handful of appearances into his Arsenal career, he's already being tipped as the new Tony Adams. The youngster is a seriously smart signing because he can play centre-back, right-back or defensive midfield, all with ease. Chambers gives the Gunners so many new options.
And three that might not be so smart…
Mario Balotelli (AC Milan to Liverpool – £16million)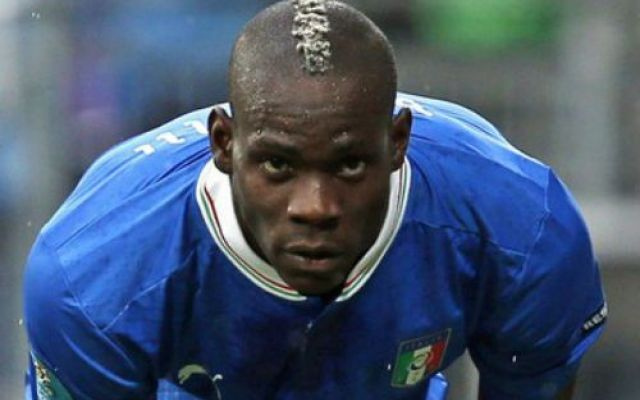 The Italian may have bags of talent, but he's never produced it for anybody on a consistent basis. His slack attitude and tendency to do something utterly silly, will I suspect quickly begin to grate inside the Liverpool dressing room. I hope I'm wrong as I love big characters, but I fear it will end in tears.
Brown Ideye (Dynamo Kiev to West Brom – £10million)
If the Nigerian had cost in the region of £2million he'd escape this short list, but for the Baggies to fork out an eight-figure sum on a striker that's done OK (but nothing more) in Swiss, French and Russian football seems reckless to me. Manager Alan Irvine has confessed to never seeing Ideye play live before doing the deal, and even though he looked sharp on his debut last week, I can't see him proving value for money at the Hawthorns.
Marcos Rojo (Sporting Lisbon to Manchester United – £16million)
In their desperation I wonder if Manchester United have paid well over the odds for a defender that's not worthy of a regular place at a club their size. I see the logic in acquiring a left-sided defender (although Luke Shaw may not see it that way) but very few credible experts in South America or Portugal have chosen to sing his praises as a player. Most feel United have dived in prematurely for someone that's got a lot to learn – even if he did have a half-decent World Cup.
Photo credits: Flickr (Creative Commons – Attribution 2.0 Generic (CC BY 2.0))
Comments
comments