Kevin Na – 150/1
Has five PGA Tour victories to his name, but is Kevin a likely contender at St Andrews? Na.
Keita Nakajima – 500/1
World's top-ranked men's amateur at 22-years-old, but debut is likely to divebomb against stiff opposition.
Joaquin Niemann – 50/1
A player on the rise after impressing on his President's Cup debut in 2019 and perhaps even more so when a wire-to-wire winner of the prestigious Genesis Invitational this year. Form has largely held up since, though Major record isn't anything to write home about.
Shaun Norris – 500/1
Signed up to LIV Golf and has a poor Open record. We'll leave it at that.
Louis Oosthuizen – 45/1
The smooth-swinging South African was a dominant champion at St Andrews in 2010 winning by six shots. Was second five years later at the same course and though recent form is modest, Open record makes him appealing at a big price.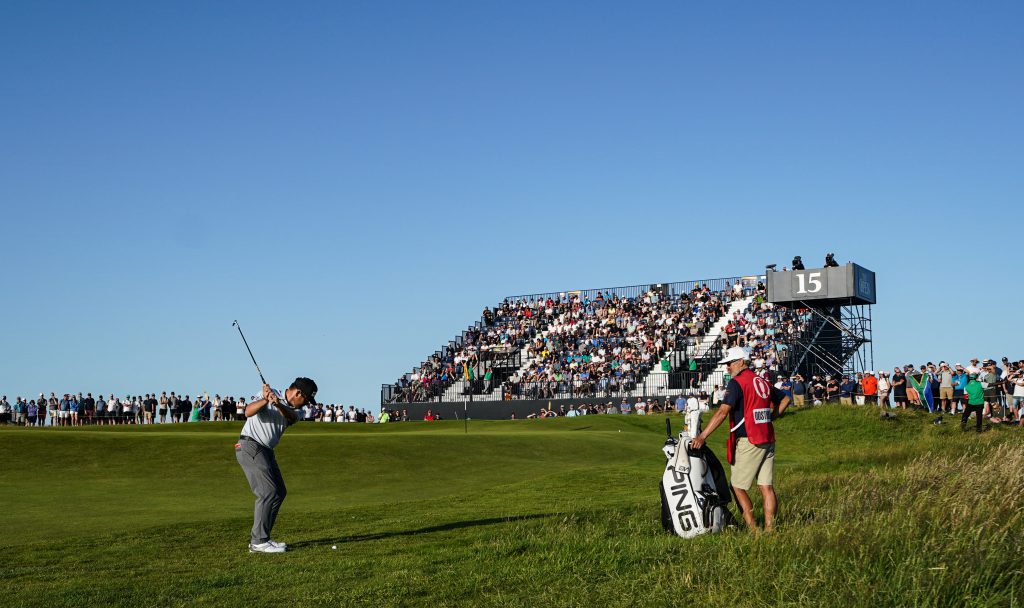 Dimitrios Papadatos – 1000/1
Papadatos earned his Open entry by winning the Vic back in February. Hopefully the warm weather hangs around, as he's not one who'd enjoy battling the elements of coastal Scotland.
John Parry – 1000/1
We don't know too much about the Englishman and given he's ranked outside of the world's top 500, it's pretty likely we won't hearing much about him this week
Marco Penge – 1000/1
As his odds suggest, Marco looks destined for a weekend off.
Mito Pereira – 100/1
Brilliant approach play took him to third in the PGA Championship but suffered a mighty collapse at the closing hole. Ultra-talented but that was a bitter pill to swallow for the man from Chile.
Victor Perez – 150/1
One of few players who doesn't wear a glove, the Frenchman, who lives in Scotland, looks up against it after a pretty modest year. He did win in Holland recently, but his erratic long game will likely be to his detriment at St Andrews.
Thomas Pieters – 80/1
All golf fans know how talented the Belgian is, as his Ryder Cup debut in 2016 showed, where he set a new rookie record for points earned. Known for a temper tantrum but he was very impressive in winning in Abu Dhabi Championship at the start of the year in similar conditions to what he'll encounter this week.
J.T. Poston – 125/1
Booked his spot in The Open with a win at the John Deere Classic a couple of weeks ago – his second PGA Tour victory. Makes his tournament debut and a spot at the weekend would be a solid showing.
Aldrich Potgieter – 1000/1
Who? Yep, your guess is as good as ours!
Ian Poulter – 200/1
Well-known for being one of, if not the worst, dressed golfers of all time. Has played well in this championship before, but the 'Postman' seems to be delivering less and less these days.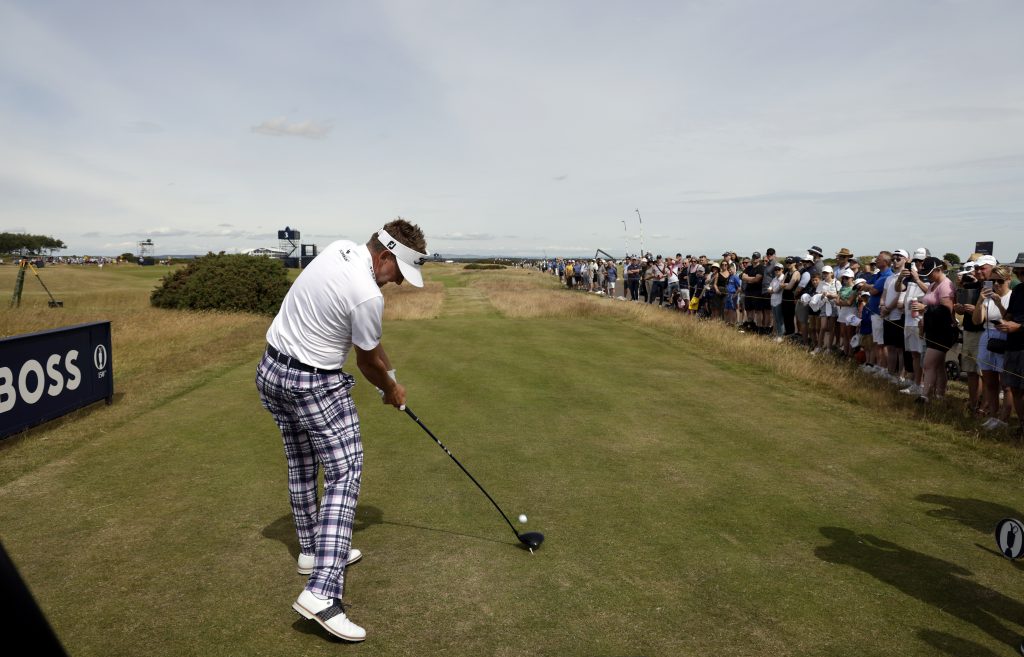 Seamus Power – 70/1
Building up quite a tidy CV, with five top 10s on the PGA Tour this season. He'll certainly give it a good go, but it would be pretty surprising to see the Irishman anywhere near the top come Sunday.
Anthony Quayle – 1000/1
He was nominated for an Oscar and Golden Globe for the film Anne of the Thousand Days. Oh, sorry, that's not this chap.
Jon Rahm – 14/1
Has to be fancied to go well after a third place at Royal St George's last year and his US Open win in 2021. Will need his putter to warm up, though.
Patrick Reed – 80/1
Hasn't often endeared himself to Golf fans, but there's no denying his talent. Signs of a revival this year, but difficult to imagine he'll challenge come Sunday.
Justin Rose – 70/1
Let's see if this Rose blooms on his 20th Open appearance. There haven't been many shoots of life recently for the Englishman, however.
Jamie Rutherford – 1000/1
Pass.
Xander Schauffele – 14/1
Just about the complete player with no real weaknesses and the only negative is why he doesn't win more often. Won the Gold Medal at last year's Olympics and that's kickstarted a bright spell which has seen him win three times since. The newly crowned Scottish Open champ looks to have his mojo back and is a real contender for this title.
Scottie Scheffler – 16/1
Very much one of the world's elite these days, it's very rare for the Masters winner and world number one to have an off week as only one missed cut since October testifies. A tie for eighth last year shows he likes Links golf too and he's impossible to dismiss.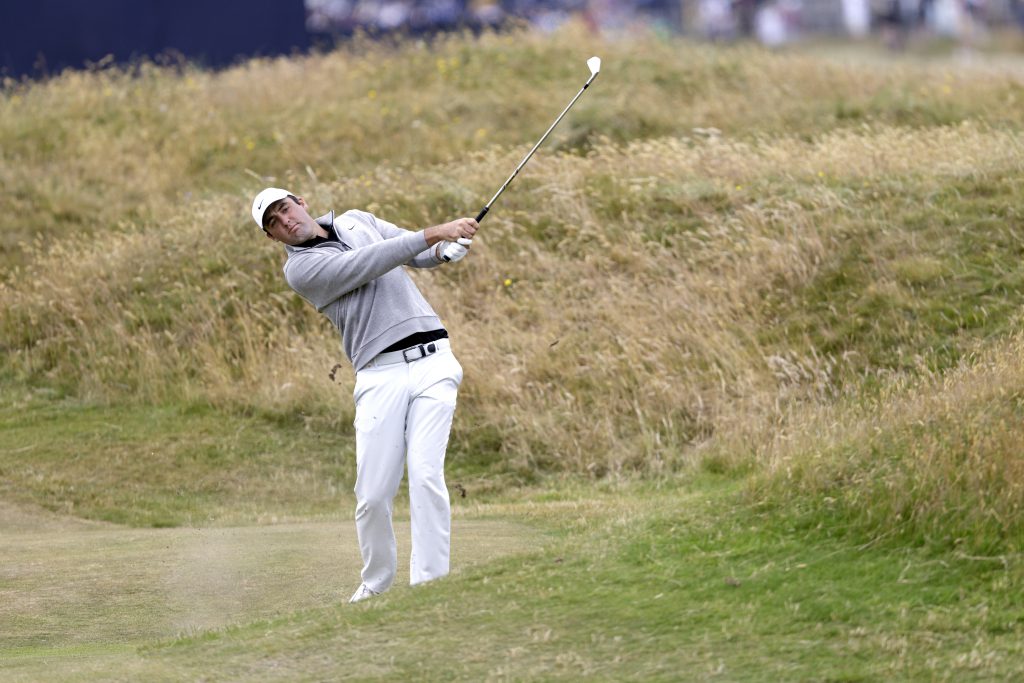 Adam Scott – 90/1
Should have won the Claret Jug in 2012 but imploded in spectacular fashion to blow a four-shot lead with holes to play. Has a swing to die for but best days seem behind him.
Jason Scrivener – 200/1
His sole professional win came Down Under in 2017 and while his game is neat and tidy, he's a long way off having the ability to contend this week at St Andrews.
Webb Simpson – 100/1
One of those players that has always made best possible use of perhaps limited natural talent. Simpson has, for many years, been one of the game's most consistent players. Has a solid Open record with just one missed cut in nine starts, but just one top 10 this season is a big concern.
Cameron Smith – 25/1
One of the game's top performers these days, Smith is perhaps the best man with a wedge around. Has a putting stroke you'd pay top dollar for too and while his Open record is modest, he's a vastly improved player this time around.
Jordan Smith – 125/1
We might be wrong, but didn't he win the American version of The Voice?
Jordan Spieth – 16/1
Seems to love Links golf with four top 10 Open finishes, including winning at Royal Birkdale in 2017. Will be fancied by many to go close again.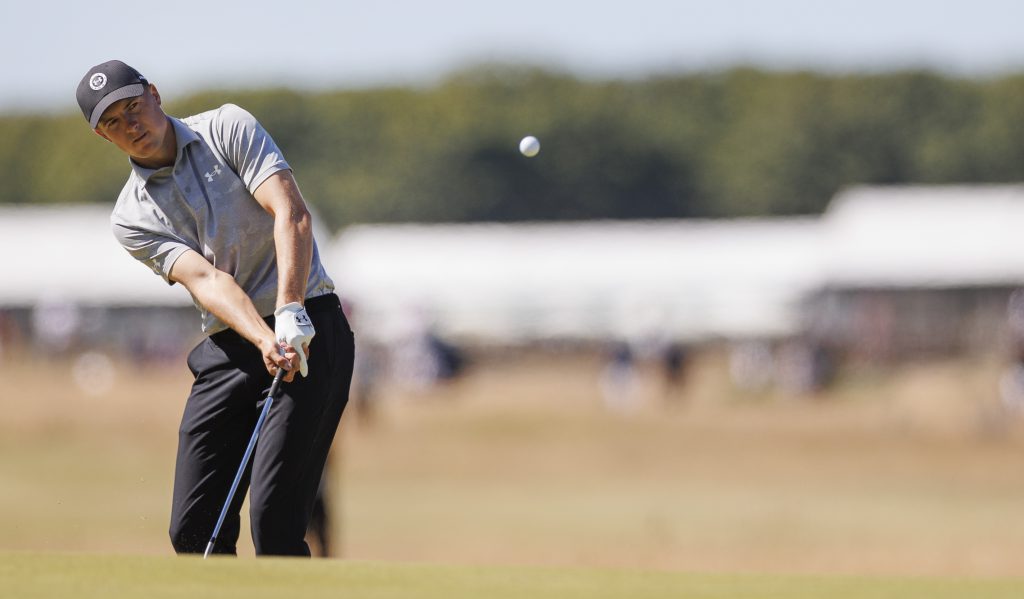 Henrik Stenson – 160/1
Stenson loves The Open. Third in 2008, second in 2013, and a winner of the Claret Jug in 2016, but the Ice Man is cold at the moment, missing the cut in 50% of his 2022 appearances.
Sepp Straka – 500/1
Honda Classic winners should always be respected at this event given that tournament's rich history of throwing up Major champions. That said, recent form is pretty shoddy and long-game isn't anywhere close to where it needs to be to compete.
Sahith Theegala – 150/1
Impossible not to like the way he goes about things both on and off the course and has a game to match. Should really have won the Travelers last month, but for a final hole implosion and while his recent form is solid, it would be a major suprirse if this was the venue of his first win.
Justin Thomas – 22/1
Second PGA Championship victory in May showed he's very much one of the current golfing elites. Open record is modest by his high standards and played terribly at the Scottish Open, but very dangerous to dismiss.
Cameron Tringale – 125/1
Begun last week's Scottish Open with a sparkling 9-under 61 and, having finished in a tie for 26th at Royal St George's last year, he's a player that clearly doesn't mind it when the wind blows. Is still looking for a first win, though.
Lars van Meijel – 1000/1
Poor form in recent years, this is a big step up for the Dutchman on his Open debut and is unlikely to make the cut.
Erik van Rooyen – 200/1
No golfer has a better moustache, while solid showings at both The Players and RBC Heritage proved there's plenty of substance to the Saffa's flamboyant style. One to keep an eye on.
Harold Varner III – 100/1
Smiling American Varner's on the up! He's back inside the world's Top 50 after a win in Saudi Arabia earlier this year and tees off at an Open Championship for the third time. Could be a sneaky outsider at a big price.
Scott Vincent – 350/1
The only Zimbabwean in this year's Open field, getting his country's flag on the TV screen will be seen as a successful tournament.
Lee Westwood – 200/1
One of the veterans of the field with 26 previous Open appearances, including finishing runner-up here in 2010. Still has the game to mix it with the best but is likely to find a few too good again.
Bernd Wiesberger – 200/1
A member of Europe's defeated Ryder Cup team last year, the tall Austrian has a so-so Open record and, in all honesty, has done little this year to think he'll be involved on Sunday.
Danny Willett – 150/1
The world appeared at his feet when he won the Masters in 2016, but he's struggled for consistency since. He's won three times since, all of which have been big tournaments, including the Alfred Dunhill Links Championship last year, so he knows how to play St Andrews.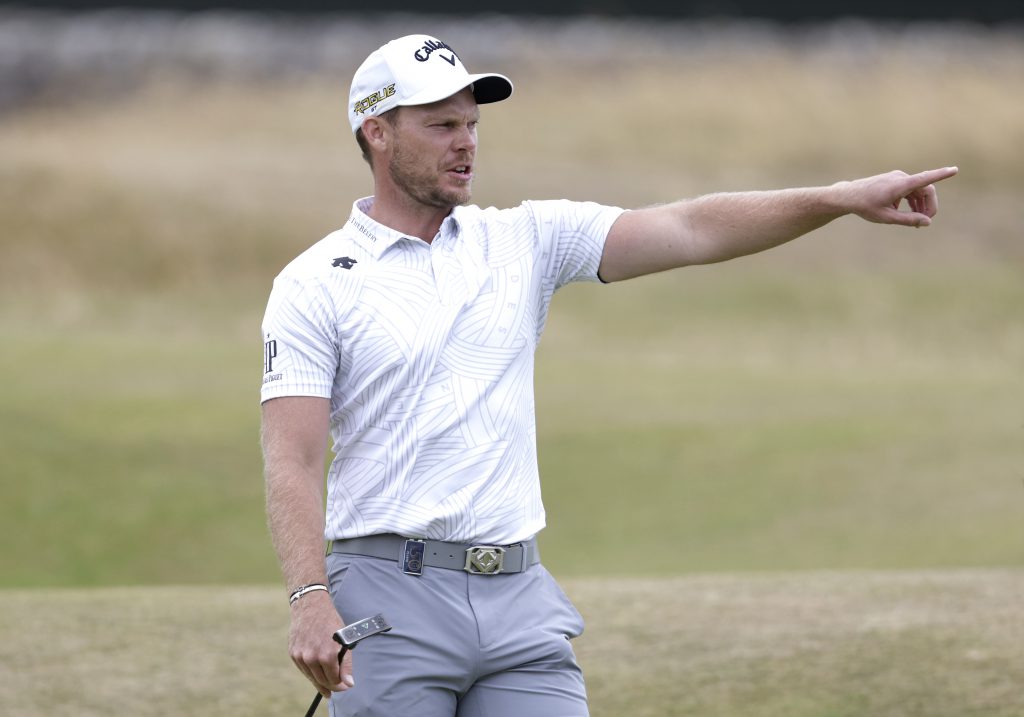 Aaron Wise – 100/1
Still only one PGA Tour win but plenty to suggest a second is coming, with four top-10 finishes this season including a fine second at the Memorial. Top-30s in both Major starts too and should be well suited by St Andrews. Could be a bit of a dark horse.
Gary Woodland – 100/1
This former US Open winner hits the ball a long way and has a host of top 10s to his name already this year, so brings some form to the table. Uses a half-dollar coin from 1984 to mark his ball – nice.
Tiger Woods – 80/1
We only see the 15-time Major winner sparingly these days but he's still by far golf's biggest trump card and all eyes will on him. Arguably swings it better than ever now and no-one knows how to play St Andrews better. However, surely making the weekend would be what the great man is aiming for.
Alex Wrigley – 1000/1
Sorry, we haven't the foggiest…
Brandon Wu – 250/1
Had shown very little on the PGA Tour this season with 10 missed cuts. Put in a fine display at the Scottish Open last week, though, and will be raring to go for his second Open start.
Cameron Young – 100/1
Arguably the best maiden on the PGA Tour having finished second three times this season as well as third on two further occasions. One of those came at the US Open showing he's not overawed by the big occasion and might go well if he takes to this.
Will Zalatoris – 25/1
Is somehow still winless despite seemingly being on the leaderboard in every tournament he plays, the 25-year-old has finished runner-up in every Major bar this one in his still fledgling career. Withdrew at Royal St George's 12 months ago, but very hard to dismiss at what won't be a bad price.
Fabrizio Zanotti – 200/1
Wee Zanotti, at just 5'6", is Paraguay's pocket rocket, who rattled off back-to-back birdies at the Irish Open to qualify for St Andrews. A tee time on Saturday and Sunday would be a more than satisfactory return, though.
Comments
comments