As any casino-goer will know, roulette has the power to reward and frustrate even seasoned players. If you're not one for roulette systems, there is only one way to win at the wheel – and that's with lady luck by your side.
So, to show you how it's done, we've rounded up the all-time luckiest roulette players, below. Prepare to have your mind blown….
Philip Green – £2 million
Fashion mogul, Sir Philip Green, is well-known for racking up chips in London's top casinos, but few would expect this billionaire to come top of the roulette biggest winners list.
One of his luckiest sessions came one December, when Green took a trip to a Mayfair casino. A few hours later, Green had pocketed a mind-boggling £2 million – an amount large enough to trigger a profit warning at the casino.
After walking away from the roulette wheel with a hefty pay cheque in hand, the billionaire was quoted as saying, "I had a fantastic night at the tables."
We'd hope so, Philip…
Mike Ashley – £820,000
As if multi-billionaire Mike Ashley didn't already have enough wonga in his bank, a win at a London casino in 2008, saw him increase his wealth considerably. It was on this evening that Ashley pulled up a pew at the roulette table and developed a fondness for the number 17.
Ashley placed a series of 'complete bets', where each bet included successful combinations of the number 17. After just fifteen minutes, the sports tycoon scooped a whopping £820,000.
Chris Boyd – £166,000
Unlike the other big names on our list, Chris Boyd is a relative nobody. However, this didn't stop him racking up a stellar £166k at the roulette wheel in 1994.
With $220,000 (£160k) in his pocket, he was ready to take on Binion's Horseshoe Casino in Las Vegas, a casino which lifted their $100k bet limit so that he could play. Unfortunately for the casino, this would turn out to be a huge mistake, as Boyd, who put all his money on red, would go home with double the amount he wagered. Today, the roulette maestro hasn't bet with any of his earnings and is yet to chase red again.
Ashley Revell – £153,680
This story begins at Revell's local pub. It was here that Revell told his fellow hopheads that he would sell his life savings and put their accumulated wealth on a single spin of the roulette wheel. So far, so crazy – yet that's exactly what he did!
After counting his £76,480 cash at the end of his challenge, this ballsy roulette player was ready to take on the Plaza Hotel & Casino. Revell plumped for an even bet on 'Red', and luckily for him, the ball fell on the number 7, earning the English gambler £153,680.
And to think: he could have just gone home with a sore head and a takeaway!
Sean Connery – £20,000
You may know him as 007, but in 1963 he was better known for another number. Much like Mike Ashley, Connery took a likening to the number 17. Sitting down at the roulette table in Casino de la Vallée, Italy, the James Bond star put a total of five bets on this arbitrary number.
While his first two bets missed, his third, fourth and fifth spin all hit 17! With accumulated odds of 50,000/1, it was an astounding streak of luck for the Hollywood star. We imagine even the cool-headed Connery must have cracked a smile after this one…
Become the next big roulette winner at Grosvenor Casinos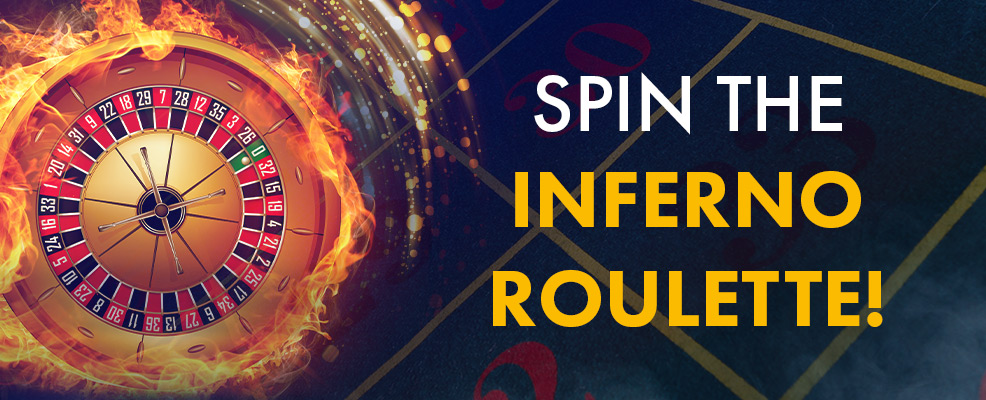 How about you become the next great winner at Grosvenor? With the Inferno Roulette Jackpot, you can win up to £50,000 in real cash. Connect to our Live Grosvenor Roulette table and start your game. The jackpot triggers as from your three-win streak on the same number for three rounds and increases up to five-win streak on the same number for five rounds with the prize set at £50K. Wager at least £1 on straight-up bets and let the roulette wheel determine if you will become the next luckiest roulette winner at Grosvenor!
Now you know how it's done, why not try your luck with our live roulette games? 
Comments
comments