Dust off your jazz hands, because London's newest stage shows are certain to make you cry, laugh and get you up on your feet!
Memphis: The Musical 
Shaftesbury Theatre
Straight from Broadway comes Memphis: The Musical. Already a multi-award-winning show, get ready for a night of rhythm and blues – and a whole lotta dancing! Set in the 1950s, the story is about singers on the club scene, forging their way as a new era of soul music dawns. Delray is a guy     who can't seem to get a break, but who loves the new sound . When he hears the beautiful Felicia sing, he makes it his mission to get her on the radio, and the audience follows his journey. 
It stars the ridiculously talented Beverley Knight, 41, whose stage debut was in The BodyGuard, while Delray is played by Rolan Bell, 30, who has previously been in Eastenders and on stage in We Will Rock You. Expect a musical education, and one hell of a show, of course.
To book tickets now, see here.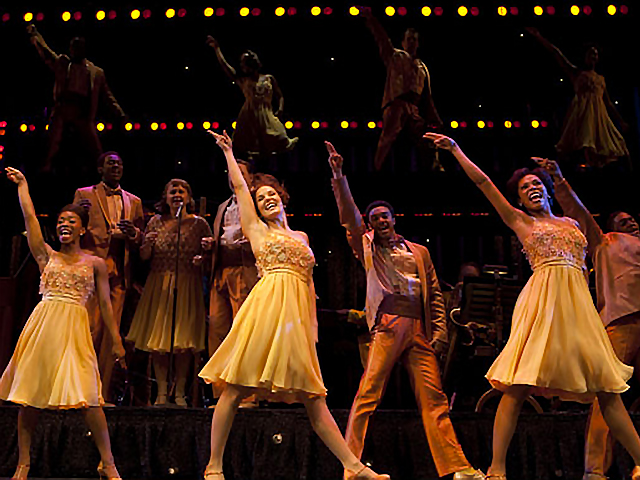 Speed-The-Plow
Playhouse Theatre
It might have had mixed reviews at the start, but now this classic is in full swing. The play centres around two film producers, who believe they are about to fulfil their Hollywood ambitions when they land a huge star for the lead role – that is until Karen arrives. 
Karen, played by American actress Lindsay Lohan, 28, makes her debut on the London stage, as the secretary who scuppers their hopeful dreams. Funny, tragic and a fascinating insight into the 'real' Tinseltown. Don't miss it. 
To book tickets now, see here.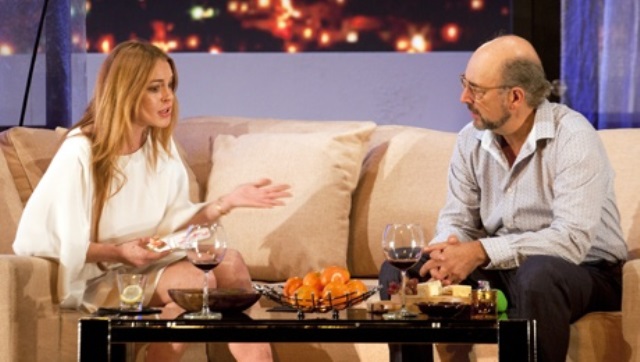 Dirty Rotten Scoundrels 
Savoy Theatre
Lawrence Jameson (played by Robert Linday) and Freddy Benson (Rufus Hound) are conmen, hoping to impress the wealthy Christine Colgate before making off with her cash. Simple, right? Set on the French Riviera, the two fraudsters end up competing for Christine's attention, but soon realise there can only be one winner. 
This musical is funny, slick and there's even a chance for Robert to show off his dancing skills. Oh, and did we mention that the legendary Bonnie Langford is part of the glamourous cast? But be warned, you'll be craving champagne when the lights go up. 
To book tickets now, see here.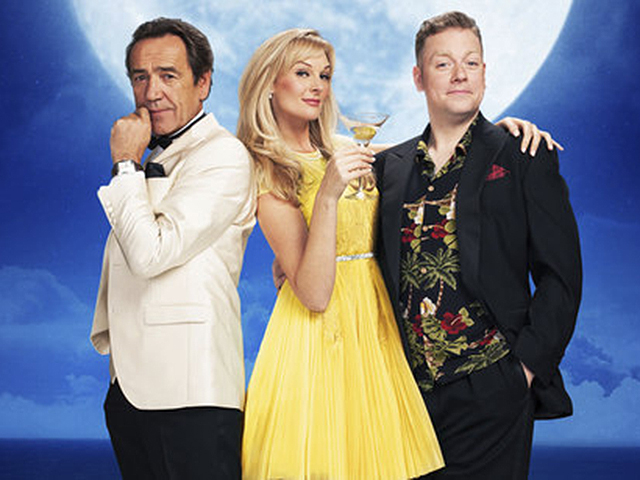 Shakespeare In Love
Noel Coward Theatre
If you want true Shakespeare, then you need to head to The Globe, because serious this isn't. However, the Bard would be proud of this laugh-a-minute show. 
Will Shakespeare (played by Tom Bateman) has writer's block, that is until he meets the beautiful Viola De Lesseps, captured effortlessly by Lucy Briggs-Own. Viola is the key and inspires Will to write Romeo & Juliet, the most romantic love story of all time. 
Between the love story is a far-fetched plot, hilarious one-liners and even a period dance or three thrown in. If you saw One Man, Two Guvnors, you will love this show.
To book tickets now, see here.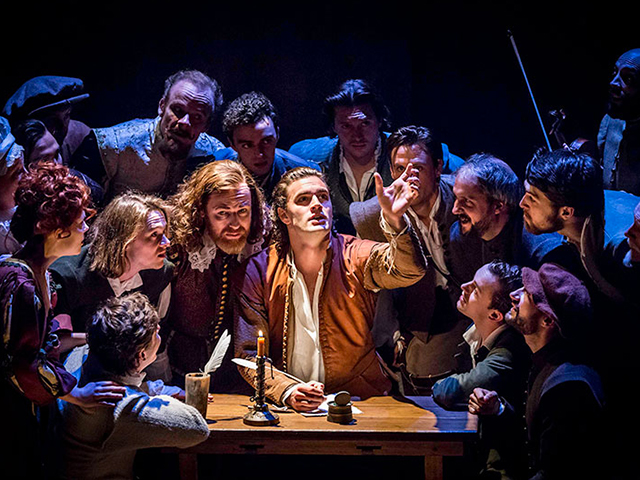 Made In Dagenham: The Musical 
Adelphi Theatre
In 1968, a group of Essex women made history by taking their fight for equal pay from Ford's Dagenham car plant all the way to the House of Parliament. Made In Dagenham: The Musical is based around this true story and their leader Rita, who leads them in their battle when the women's pay grade is lowered. 
Rita is played by stunning former Bond girl, Gemma Arterton, 28, who proves that she can sing as well as she can act. With music from Grammy award-winning composer David Arnold, whose work includes James Bond and Sherlock, this is the chance to see some incredible talent with an equally incredible story to match.
To book tickets now, see here.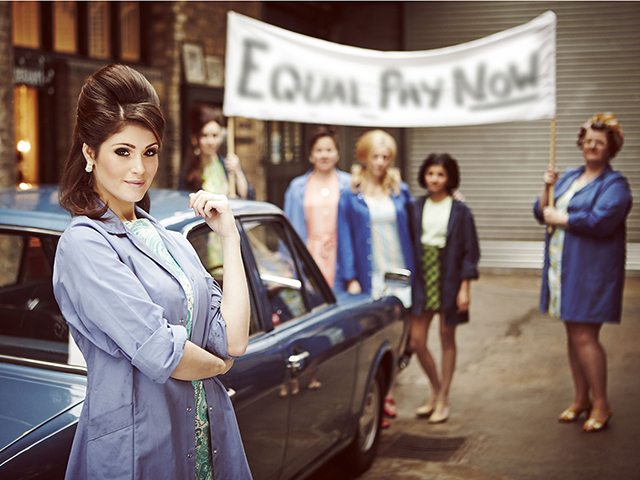 Comments
comments