This week, swap evening drinks for a film night with a difference. Head up to hidden rooftops, or go deep underground to find a totally unique viewing experience. From the latest blockbusters like Transformers 4 to cult faves such as Fight Club, it will be hard to find something you don't like. Here's the rundown…
The Power of Summer
Experience big screen action at London's Battersea Power Station this season. This week's diverse line-up includes Terminator and Withnail & I, amongst others. Be sure to skip dinner before your arrival, as the genius Street Feast collective are on hand. Seek out Anna Mae's incredible mac 'n' cheese and you won't be disappointed. Taking a date? Impress them by dropping into the onsite Prosecco & Oyster bar or by booking a couples' Premier Pod, which even includes table service. 
Book now: Tickets from £16.50; Premier pods from £27.50
Now until 17 August
Under the Ground
Fancy a brand new night out? Film aficionados Press Play have just launched Under the Ground pop-up cinema. Nestled in Old Street Tube Station, you can enjoy films like Casablanca and Lock Stock at one of two screenings every night. Plus, your ticket includes a little brown bag which contains Propercorn and homemade treats from sweet experts, Spun Candy. The run is this week only with just 40 seats per viewing, so get booking!
Book now: 6pm screening, £15; 9pm screening, £12.50
Rooftop Film Club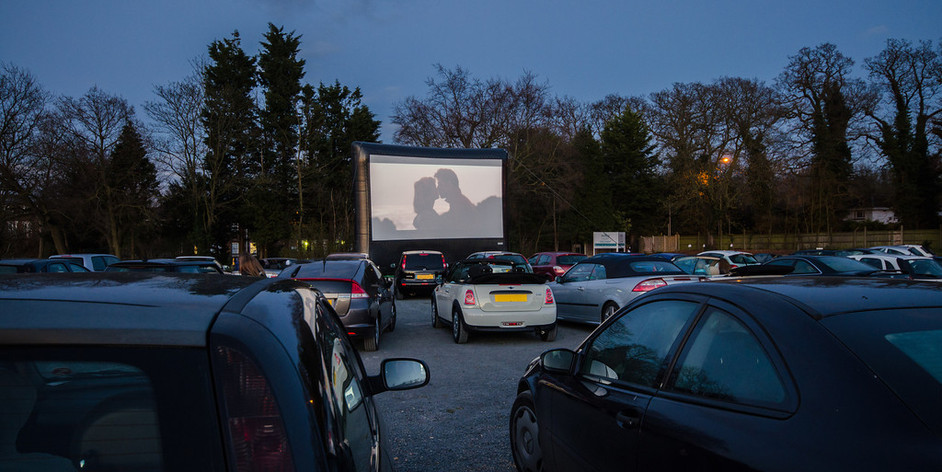 These guys always manage to provide a seamless experience. As the sun goes down, the London skyline is the backdrop for every type of film imaginable. Whether you want an inoffensive rom-com or hard-hitting action, Rooftop Film Club has it all. And with locations from Peckham to Shoreditch, everyone can get there and back easily. Tickets sell out quickly but this week there is still availability for Anchor Man 2: The Legend Continues and The Usual Suspects.
Book now: Tickets, £13 (+£1.30 booking fee)
Now until 31 August 
Drive In Film Club
That's right, it's back to the 1950s in North London! Simply rock up to the Brent Cross Shopping Centre car park, tune in your radio to the right frequency and sit back and relax. There's no better way to enjoy Nicholas Cage classic, Gone in 60 Seconds or Wes Anderson's quirky recent release, The Grand Budapest Hotel. Tickets are per vehicle, regardless of how many of you there are, so grab some friends for this one and bring cash, because waiters will deliver snacks to your car. Result!
Book now: Tickets, £22 per car (+ £2.20 booking fee)
Now until 16 August
Pop Up Screens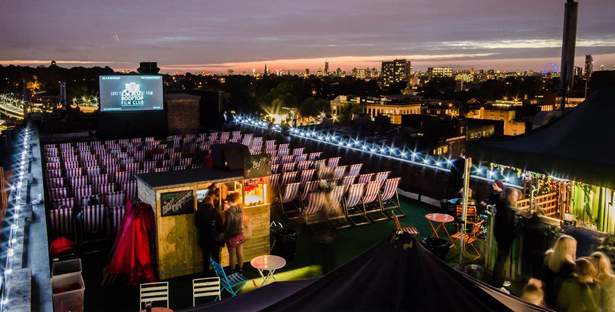 This Friday, Pop Up Screens returns at Manor House Gardens, Lewisham, for one of their triple-whammy weekenders. It starts with The Royal Tenenbaums on the Friday, Saturday's showing is The Big Lebowski and Sunday ends with Top Gun – an amazing line-up, right?
You'll need to bring something to sit on and possibly a blanket if you think you might get cold, but it's really worth it, and the space means it's perfect for large groups. Mates, burgers and Maverick sounds pretty good, right?
Book now: Tickets, £10 (+£1 booking fee)
Now until 27 September, various locations
Comments
comments