Jockey Tom Bellamy enjoyed one of his finest moments in the saddle at Cheltenham's November meeting when partnering Splash Of Ginge to success in the 2017 edition of what is now the Paddy Power Gold Cup.
Bellamy has since gone on to ride numerous good winners as well as taking up first-jockey positions with Alan King and Emma Lavelle, meaning he is one of the most upwardly mobile young riders in Britain.
We caught up with Bellamy to chat about Cheltenham, how to take on red-hot favourites and to get his inside view on his ride in this year's Paddy Power Gold Cup.
The three-day November meeting starts at Cheltenham on Friday. How are you feeling about it?
You know that if you're there to start with then something's going right for you, so that's always a real positive. It's a magical place to be and it really does have a different feel to it than anywhere else. Personally, I really like this meeting and all the dreams you have for your horses are still alive and you always go there full of hope and expectation. I always get excited about it.
We have some small fields in some of the races at this meeting. Is the dry weather contributing to this?
Massively so, it's been a real problem for a lot of people. These horses that want real winter ground aren't going to run on watered ground even if the going description looks the same. Good to soft ground that's watered and natural good to soft ground are two different things and you can't risk some horses that want the latter.
In terms of getting horses ready at home the yards I mostly ride for are able to get good schooling and work into the horses as they have fantastic facilities, but it must be a nightmare for those that need the grass gallops.
You have a good-looking ride in the cross-country chase (14.55) on Friday. Before we talk about him, what is the course like to ride?
It's unique, that's for sure. I've only actually ridden in a race once there before when a good old horse called Dawson City gave me a lovely spin. I've schooled around there plenty, so I know what's coming.
So, what do you make of Talkischeap's prospects in the race?
I'm really looking forward to riding him although you're never quite sure how they're going to run when they've not done it before. On form he's right in the mix and I'm pleased the top horse [Balko Des Flos] has stayed in as it means we're on a lovely racing weight. He'll like the ground and with these races you tend to know pretty early on whether they like it or not.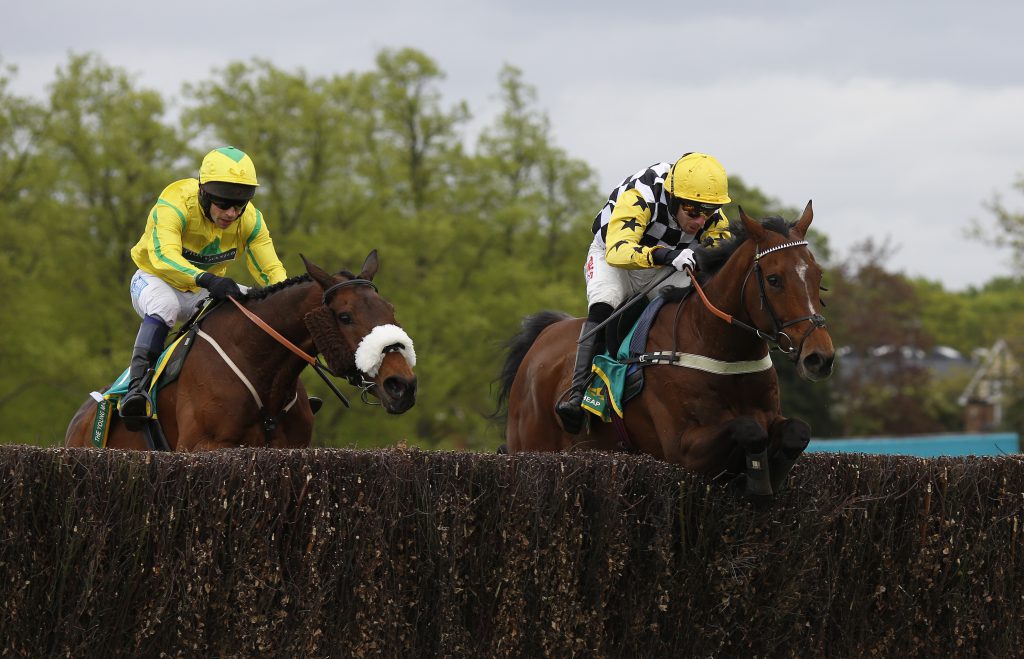 You had been down to take on Third Time Lucki on Saturday with Sebastopol. How do you go about taking on a red-hot favourite like that?
I think if you asked five different jockeys, you'd get five different answers! In the end, it comes down to what sort of rider you are. With a horse like Sebastopol, who is quirky himself, I'd have taken the approach to let the favourite get on with it and to ride myself for a bit of luck.
If you're taking on a horse like Third Time Lucki, who looked so good first time and has super form, then you're potentially harming your chances trying to go stride for stride. That's my view, but others may feel differently about it. In the end, I think they're all riding for second unless something doesn't go to plan with Third Time Lucki.
Manofthemountain is your ride in the 14.15 on Saturday. Do you think he can emulate Splash Of Ginge, who you rode to win the race in 2017?
I can't wait to ride him. I've been lucky enough to win the race before and it would be amazing to realise that dream again this year. I think he's got a real solid chance too.
It was too soft for him at Aintree last week, so we diverted him here, and he put in a lovely run at Chepstow first time when he got tired, and I wasn't hard on him. I sat on him on Thursday, and he schooled really well and felt great, really happy in himself. He's certainly in good heart and he'll love the ground.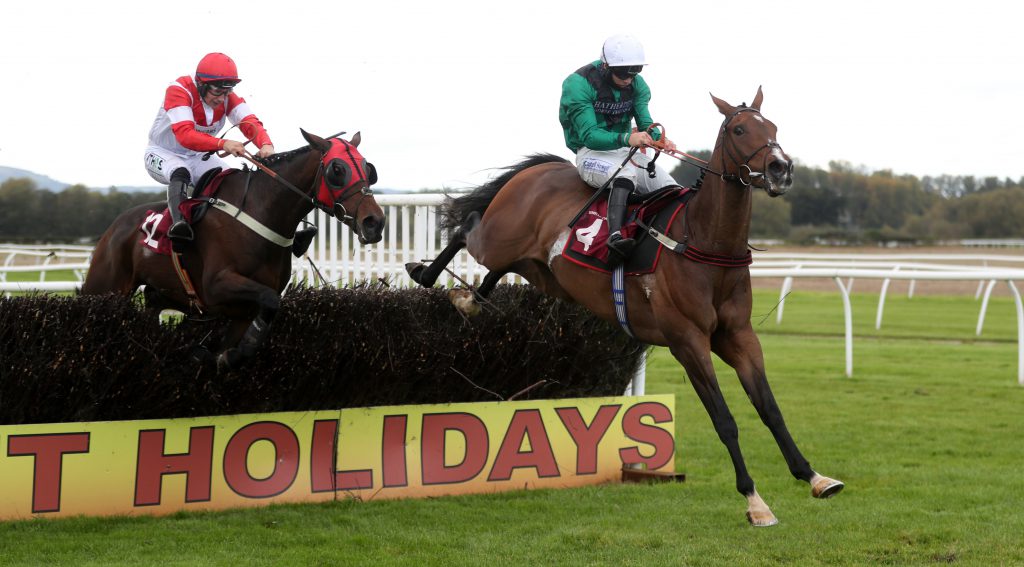 You hold a prominent role at the yards of Alan King and Emma Lavelle. Can we ask you what that is like, starting with Alan King please?
I've been with Alan for nine years now and he's a trainer that says it as it is and I like that about him. If you've done wrong, he'll tell you but then you'll be having a cuppa with him ten minutes later, he's as good as gold like that. He's brilliant to work with, which is one great thing, and the fact that he's an outstanding trainer makes it all the better.
And how about Emma Lavelle, is it different there?
She'd be different to Alan and she'd have a different type of horse to him as well. Alan's would be racier, Flat types I suppose whereas Emma tends to buy what you might call a more traditional type of National Hunt horse, one that takes more time and isn't as quick. Neither one way is better than the other and she's been great to work with since I took on the role of stable jockey.
And finally, Ninatheterrier has been a star for you this season. What can you tell us about her?
She's been excellent, hasn't she? I'm really looking forward to seeing how high she can go this season. She wouldn't be a horse who stood out at all at home – she doesn't do anything at home that blows you away – but she always does enough, and she always wants to do it.
She travels well in her races and when you click the button there's plenty there and she really loves a battle. Those are the sorts of horses you want on your side and I think that's what's going to help her achieve as much as she can this season.
Grosvenor Sport will have every race of the Cheltenham November Meeting covered, with horse racing betting available all day, every day, right here.
Comments
comments