Among the most impressive winners at the Cheltenham Festival last season was Mrs Milner, who thumped her rivals when capturing the Pertemps Final for trainer Paul Nolan.
The six-year-old stepped out of handicap company to land her first stakes race in the Cailin Alainn Mares Hurdle at Limerick last month and on Friday takes another step up in grade when she competes against the likes of Paisley Park and Lisnagar Oscar in the Long Distance Hurdle.
We spoke with Nolan to get the latest on his star mare, find out how things are with Latest Exhibition and ask what it is like taking on some of the biggest jumps stables on a daily basis.
Can we start by going back to the Cheltenham Festival, where Mrs Milner hacked up in the Pertemps Final. What was that day like?
We were delighted. She had run a good race at Cheltenham the time before when she was second to On The Blind Side when the ground wouldn't have been ideal for her. We were hopeful that she'd be able to improve on that when she went back to the Festival, and she was very good in everything she did in the Pertemps – it was a fantastic performance and fantastic day. She'll have to be a better horse again to be winning at Newbury on Friday though.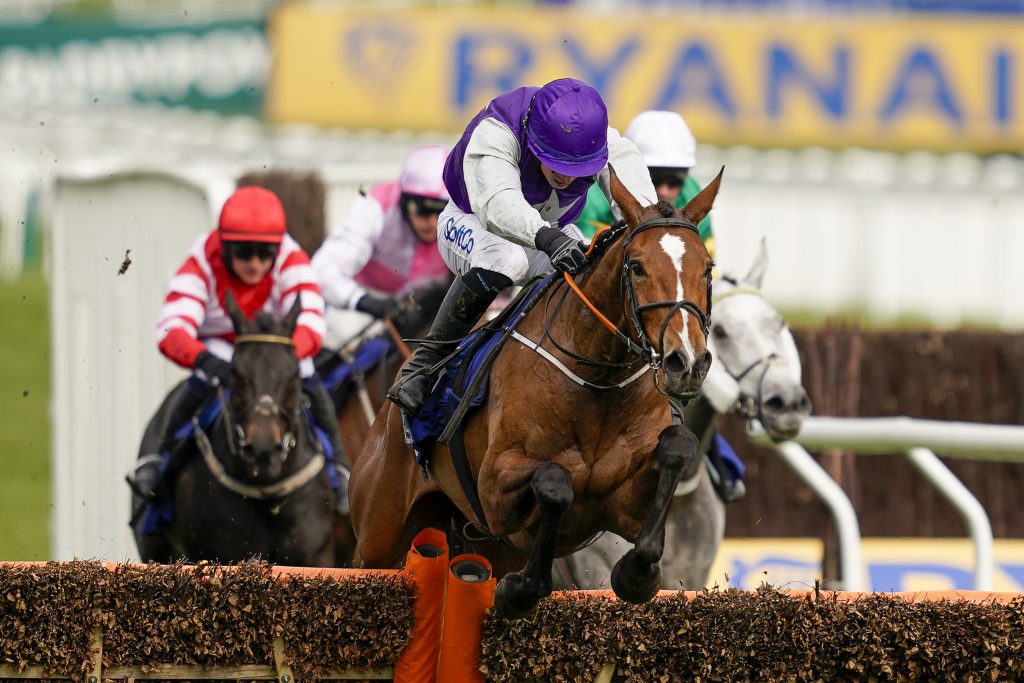 Mrs Milner is owned by Jim Coffey of Softco. Can you tell us a little about him please?
Jim and his sister Susan own Softco and they're big supporters of the yard and other sports – they recently sponsored the Irish women's hockey team, for example. Jim's recently got involved in racing and he was good friends with my brother James as they are both big Liverpool fans. I'm delighted to have had something good enough to run and win at Cheltenham for him and he's also involved in some other lovely horses, like Latest Exhibition.
Mrs Milner made a winning comeback at Listed level at Limerick. What did you make of that run?
She was very fresh that day and a little bit buzzy beforehand, you know. In the race itself she was a lot better, and I think it brought her on plenty for this race.
And what do you make of her chances in the Long Distance Hurdle at Newbury on Friday?
She has to improve a good bit to take on these horses, but we think she can. Paisley Park is rated 166 and we're rated 144, for example, although we do get some weight from him and the others. It's the best opportunity for her to run at the moment and is perfect timing for the big races over Christmas as well. The trip and the ground are ideal for her.
Fortune Street is also running at Newbury in the 3m handicap hurdle. What are his chances?
He's mainly going over as a companion for her as she'd be staying at the course overnight and it's good for her to have a familiar face to see. He's been running respectably in handicaps, but he's just been struggling to get too competitive since he won his maiden hurdle. Hopefully he can put in a decent showing, but his main job is to help Mrs Milner.
Irish horses have been winning big races regularly in Britain in the last couple of years. What do you put that down to?
I thoroughly believe it's a case that the prize-money here is so much better that we are able to attract and keep the best horses here. The better horses tend to be the ones that cost the most, and if you look at what's been happening at the sales for the last few years then the biggest prices have been going to Irish trainers.
You have to regularly take on some of the biggest yards in National Hunt racing, the likes of Willie Mullins and Henry de Bromhead. How do you compete with these super stables?
Ah, look you just have to get on with it. In the end it's up to me to try and encourage people to come to my yard that can afford to buy and then keep the better horses which then allows you to take on these guys. I've been lucky in that Mrs Milner's been successful and is owned by someone who can keep a hold of her.
Bryan Cooper has become a key member of your team. What is he like to work with?
Bryan's a top-class man. With these top jockeys I've always thought it's about them having confidence and there's no doubt that he's got that back now. These Grade 1 jockeys don't become bad riders overnight so it's about giving them the confidence and then you've got a real asset. He's top class and a great man to have on the team here.
And, finally, Latest Exhibition is due to line up in the Hatton's Grace Hurdle on Sunday. How are things with him?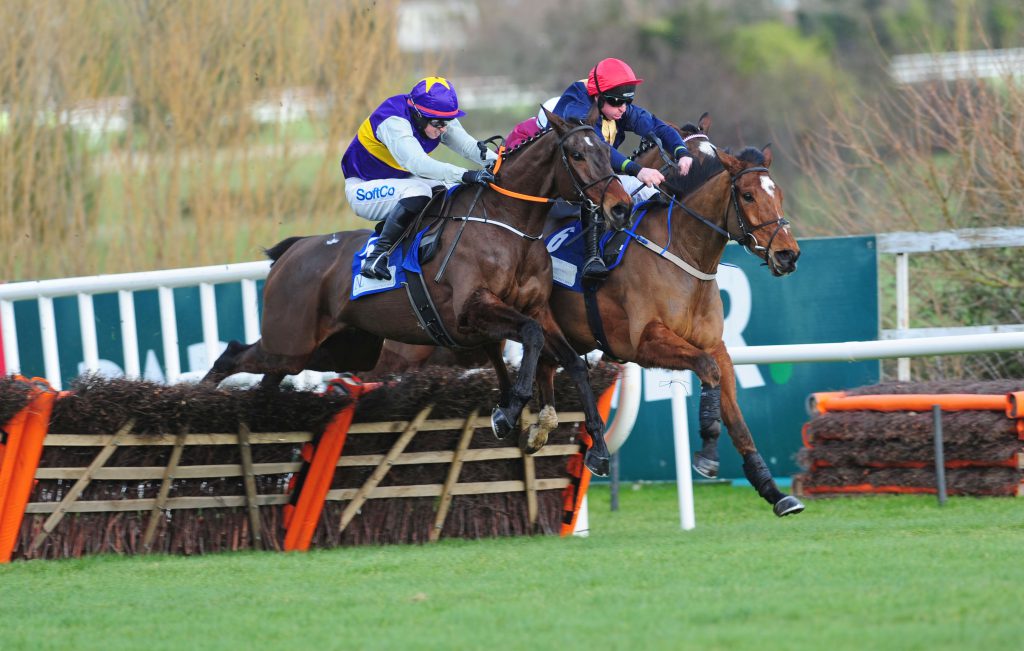 We're going back over hurdles with him and it's a case of just trying to get him going back in the right direction. It's an extremely good race, so we just want him to run reasonably well. He had a little setback over the summer, so we want things to be okay with him. He's a lovely horse and hopefully has some more big days in him, but we need to see what Latest Exhibition we have.
Comments
comments