Jockey Brendan Powell is enjoying a renaissance this season having taken up a more prominent role with the leading yard of Colin and Joe Tizzard.
Powell has already landed major wins in the Summer Plate, Haldon Gold Cup, the Colin Parker Memorial Chase and 1965 Chase this season with plenty more exciting rides to come in the weeks ahead.
We spoke to Powell to get the lowdown on his rides at Newbury on Ladbrokes Trophy day, check in on what he has made of his season and find out what he made of Lostintranslation's success at Ascot last weekend.
Another big Saturday coming up for you at Newbury. How are you feeling about the weekend?
I'm really looking forward to it, you have to, don't you? It's a massive day of racing and the Ladbrokes Trophy is one of the most prestigious races of the whole year. I can't wait.
You have teamed up with the Tizzards again this year, what are they like to work with?
They're a fantastic family and they've always looked after me really well since I first went up there as a teenager. Joe took him under his wing when I was younger and it's great now that we've got the partnership back up and going
And in that role, you are operating less as a freelance than before. How has that been?
Being a freelance does have its positives because you can go wherever you need to go, but at the same time being involved in such a good yard as the Tizzards is a massive thing. Look, Joe's made it clear that I'm one of the team with Harry [Cobden] and Jonjo [O'Neill Jr] but when you're looking at the entries and see the quality of the Tizzard's horses then you cannot help but be excited about it. 
Did the rule restricting riders to one meeting a day impact your decision to stop being freelance, or was riding at multiple meetings not something that particularly impacted you?
You'd be surprised, it was something that would happen more than you think. It's something that would happen more often in the summer when you'd have an afternoon and then an evening meeting. However, it has to be seen as a positive because even in the winter you'd have times when you were riding in the first at one course and then the last at another. You'd end up driving like a lunatic. It gives everyone a chance and has been a really good initiative.
You ride Fiddlerontheroof in the Ladbrokes Trophy. How do you rate his chances?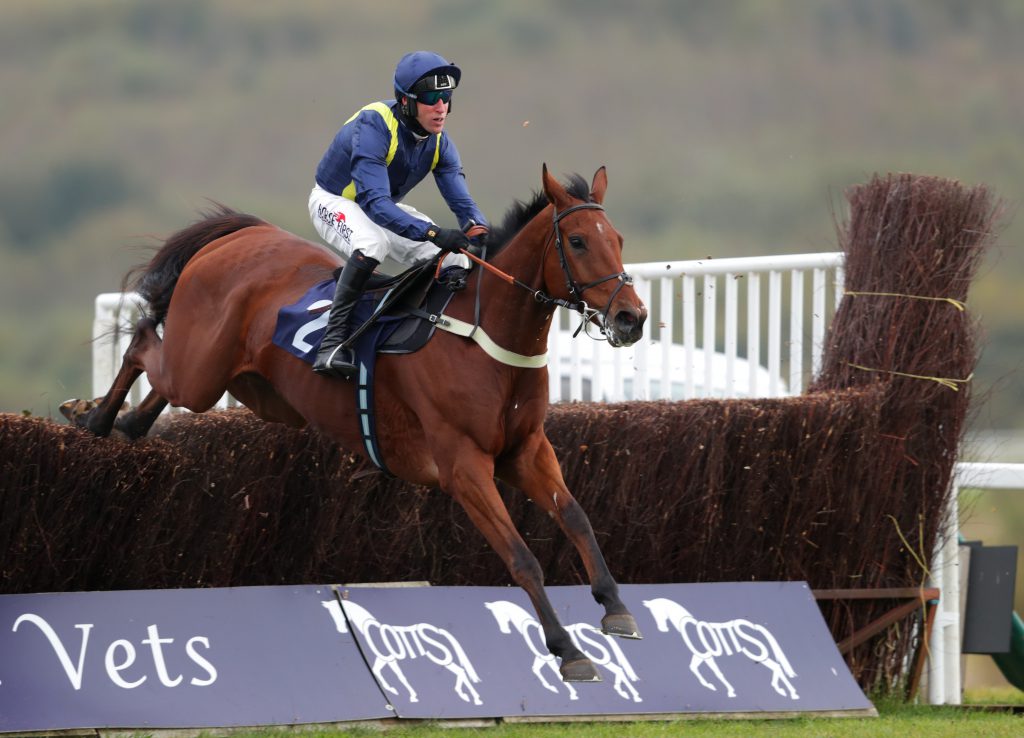 For a small field it was a competitive race, and someone told me we'd broken the track record on soft ground, so to put in a performance like that on his first run of the season was very promising. He's improved fitness-wise for the race and while you need a lot of luck in a race like the Ladbrokes Trophy, he should be there or thereabouts provided he stays the trip like we hope he will.
Fiddlerontheroof is one of three runners for the Tizzards in the Ladbrokes Trophy. How much discussion went into who rode which horses?
There wasn't really much of a discussion about it, to be honest. I've never ridden Copperhead, but he's got some very good novice form, while Mister Malarkey has run well in the race before. However, after winning on Fiddlerontheroof I couldn't swap from him. The yard has three strong chances in the race, and I hope they all run their races – and that I'm on the best of them!
You also ride Ofalltheginjoints in the 2m6½f handicap chase at Newbury. What do you think of him?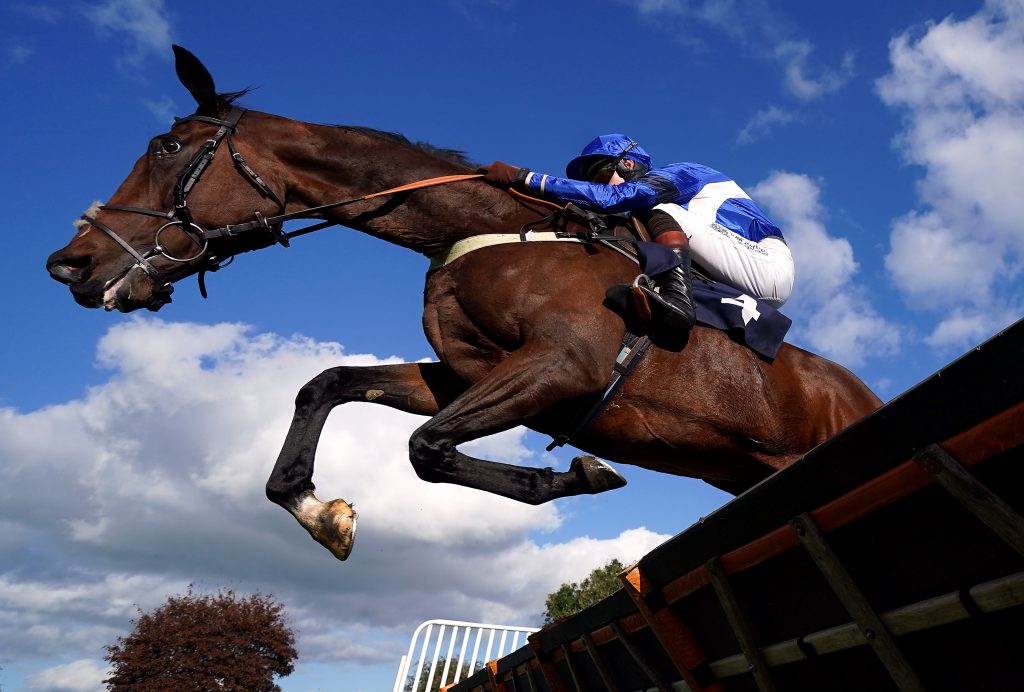 He has lost his way a little bit. I rode him at Wincanton in the Badger Ales when he wore blinkers and they definitely lit him up. If you'd have been watching the race at home and your TV had cut out just after we'd have jumped the fourth last you would've thought he'd have not been too far away, but he just got a little bit tired. I think this trip and track should suit him well and, on his day, I think he's got a couple of pounds in hand if it all clicked for him.
This week it was announced that saunas are being phased out in Britain. What do you make of that decision?
I'm very lucky in that I've never really struggled with my weight. Even the lads that did use saunas a lot they've realised they're a lot healthier and their weight is better than it ever has been. When you're sweating every day, your weight tends to yo-yo whereas now it's more consistent for them. I think jockeys are in a generally better place at the moment.
You partnered Lostintranslation to an impressive victory at Ascot last week. What did you make of the performance?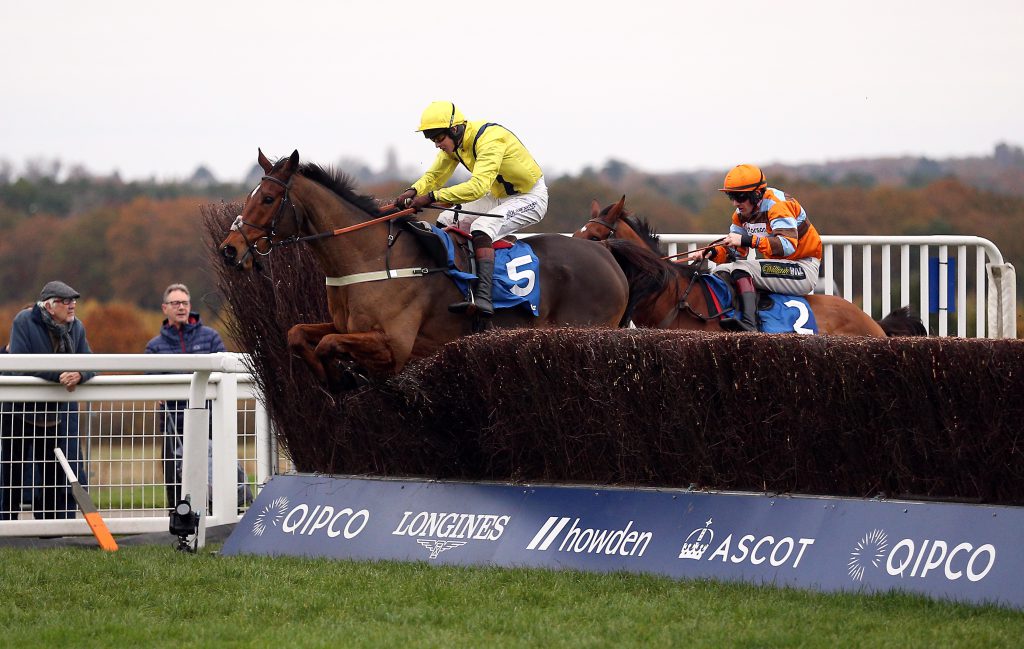 It was absolutely brilliant and I'm lucky to be in a position where I get to ride horses like him. He wasn't in the best of health last season and the Tizzards have done a great job to get him back. It was a slightly inadequate trip at Ascot, and he was doing all his best work from the point of turning into the straight. He jumped great and it's exciting what he can do in some of the big races at Christmas and in the spring.
And, finally, your father Brendan is assistant trainer to Joseph O'Brien. How often do you speak with him and what is it like over at O'Brien's yard?
I speak to Dad most days and like to go through my rides with him before and after the races if I can. Just before we went into the very first lockdown in March last year, I got the boat over to Ireland and was able to spend a lot of time riding out for Joseph. That kept me busy and kept me fit and it was fantastic to get some insight into such a big and successful yard. Dad's enjoying being a part of it, and they keep firing in those big winners all year around.
Comments
comments