The great Goliath Poker Tournament is fast approaching, and if you're coming to play in one of the highlights of the UK poker calendar for the first time, you're probably wondering what to expect.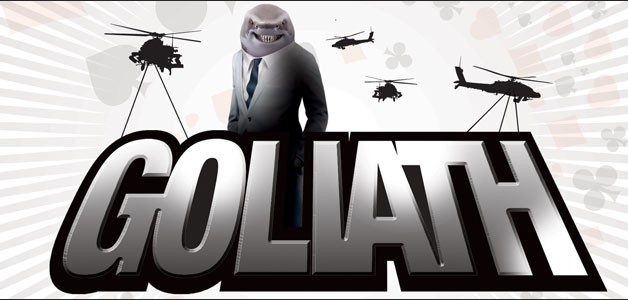 A couple of people on Twitter have asked what it's like. The only way I can describe it is as close to playing in the World Series of Poker without leaving these shores. It's even more like the WSOP than the World Series of Poker Europe was when it was held in London, and I made two final tables there!
The venue is perfect.
Coventry's G Casino is sumptuous, the nicest casino I've been in in the UK. It's nothing like your local G, with palm trees, waterfalls and a small lake! It's massive too, loads of room to chill out away from the tables, or get involved in the cash action when the tournaments haven't gone to plan!
It's a great festival, with a fantastic range of side events, from 4/5/6 Omaha to Blind Man's Bluff (great fun, I chopped it last year!), team events to the first ever 50/50, just like the hugely successful 25/25 series, but twice as big!
However, the WSOP feel comes from playing in the Goliath itself.
The main conference room is akin to the Amazon Room at the Rio in Vegas, tables as far as the eye can see, people everywhere, and the gentle noise of riffled chips filling the air like the chirping crickets of the African plains.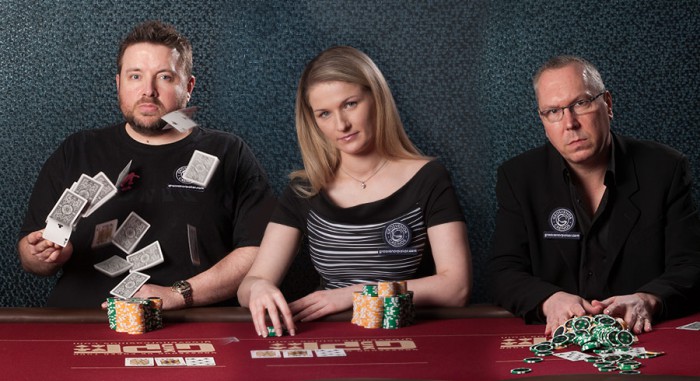 I've never seen so many floor people, answering questions and directing players to their tables, and the tournament runs smoother than you could ever dream, with more than a thousand players all involved on just one of the day ones at times.
Players come from all over the UK and beyond to take on Goliath – I had one of a group of Norwegians who'd flown in for the week on my table – and the atmosphere, at least on the first day, is one of a fun, social occasion.
As you might expect with over 3000 players, not everyone is a world beater, but that's not what Goliath is about. Even the most advanced poker player will have his skills tested , trying to work out where they stand and what their opponent is doing, and it's a great game.
Where else can you turn a £120 buy-in into over £62,000, like last year's winner Ryan Foster did?
Unlike other poker festivals, there's plenty to do away from the tables, and a real feeling of fun. Last year there was a 'fastest lap' competition as you took on your pals on the remote control car course, a golf simulator with longest drive and nearest the pin contests, human roulette, entertainment in Lady G's bar, and loads more…the magician even managed to make the Tower levitate!
The bar is bouncing every night as the players get together to tell their bad beat stories or prepare for the next day, jumping into the cash games and celebrating or commiserating in equal measure.
This year there's the added promotion of Dave v Goliath, announced this week by Grosvenor.
A dozen players named Dave, David, Daffyd, Davidson or any variations will get the chance of coaching from me or one of the other Grosvenor pros, Joe Beevers and Ellie Biessek, before going on to take on Goliath.

You can bet there will be some friendly rivalry between me, Joe and Ellie as to how our 'graduates' do after boot camp, just another reason to get to Coventry for the full week of Goliath, starting August 8 with the first of the six day ones! Good luck everyone who will be playing.
Comments
comments