Need a proper drink? These guys are the masters of the London cocktail scene and have decades of bartending experience – not to mention hundreds of winning titles between them. Find them tonight for the perfect Maid in Cuba, Spicy FIFTY or the mysterious 3D flavour-changer…
Salvatore Calabrese, Salvatore's, Mayfair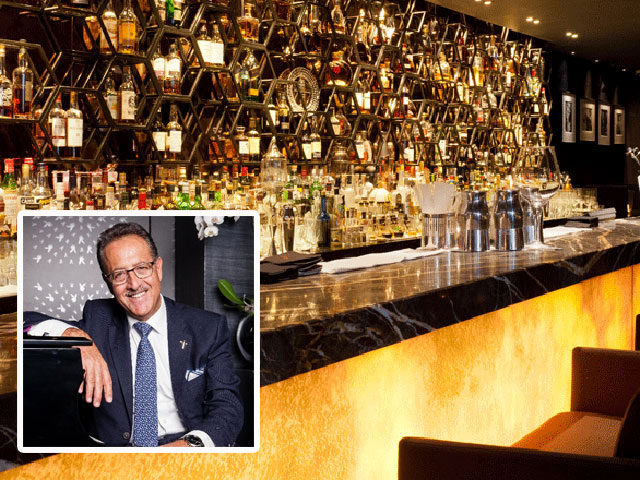 (Picture credit: Photographer: Andreas von Einsiedel)
If your nickname is 'The Maestro', then you're doing something right. Italian-born Salvatore Calabrese is a legend in the bartending industry thanks to several awards including The Helen David Lifetime Achievement Award at the prestigious Tales of the Cocktail ceremony in 2013.
Having honed his talent on the Amalfi Coast, he then came to London and began working his way through London's best hotel bars such as the Lanesborough Hotel in Knightsbridge before starting his own. Drop in for his famous Spicy FIFTY, a muddle of vanilla vodka, lime juice and fresh chilli that's as deadly as it is delicious. Find London's Salvatore inside The Playboy Club in Mayfair.
For more information follow @cocktailmaestro on Twitter.
Tony Conigliaro, The Zetter Townhouse, Clerkenwell

Tony is part-scientist, part-cocktail genius. He houses his own laboratory to perfect his intricate concoctions and has even curated a personal fragrance library to ensure he has the right inspiration for each blend.
Tony has spoken in the past about making drinks that tell a story and invoke memories and feelings – which is a lot to expect from a little glass of liquid. Having written a couple of books already, his creations are completely unique and include drinks like the Woodland Martini, flavoured with smoked oak chips.
You can find Tony's whimsical creations at The Zetter Townhouse in Clerkenwell, a gorgeous destination for an afternoon tipple. His Jasmine Tea Gimlet, £9.50, made with jasmine tea cordial is pretty extraordinary.
Alex Kratena, The Artesian Bar, Regent Street

The Artesian bar at London's swanky Langham hotel is where you will find Head Bartender Alex Kratena. Well, most of the time anyway. He has a wealth of experience in mixology and is world renowned for pushing the boundaries.
When he isn't looking after The Artesian (named 2013's World's Best Bar), he can be found travelling the globe judging international cocktail competitions and developing new products.
Head to the Langham to sample the Unfolding And Exploring menu which features the Digidiva, £17, the 3D cocktail that changes flavour as you sip!
For more information follow @Alex_Kratena on Twitter.
Tom Walker, The American Bar, Fitzrovia

Winner of the 2014 Bacardi Legacy Global Cocktail Competition, Tom Walker is having a good year. He beat 27 bartenders from all over the world in a battle that took 12 months of heats, before he scooped the title in Moscow in May.
His award sits in The American Bar at The Savoy where you can find him recreating his winning entry, Maid in Cuba, £15, alongside several other delights. The cocktail is a delicate blend of Absinthe, mint, cucumber, rum and sweet & sour mix.
For more information follow @TomWalker86 on Twitter.
Don't miss out on London Cocktail Week!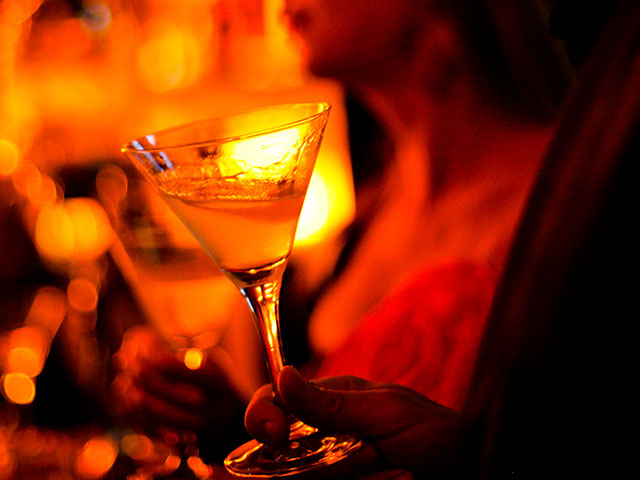 London Cocktail Week runs from 6-12 October, grab a wristband to try some of the best cocktails for only £4 and for exclusive sponsored events. For more details click here.
Comments
comments