The Goliath poker tournament has come to an end for another year and the big news is that it's back on top as 'Largest Live Tournament Field Outside of the USA'!
In total the Goliath grew by 24% compared to the 2013 event – probably due to the great value £120 entry fee and massive £250k guaranteed pot! In total it attracted 3,394 entrants and a number of online qualifiers managed some good deep runs.
But, congratulations go to the eventual winner – 21 year old Ryan Foster who took home just over £62k after beating Mark Adam (who incidentally won just over £40k for a tiny £2 entry!). The youngsters certainly showed they meant business and Ryan commented that he felt their was definitely a 'big buzz' about the Goliath. This was the first time he'd entered the tournament, travelling up from Devon with a group of friends.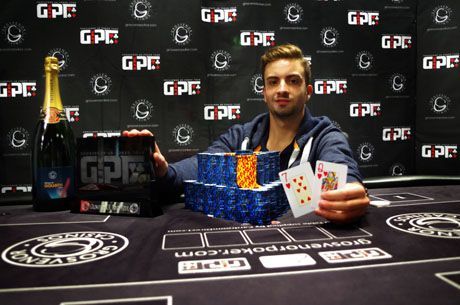 Here's the new official breakdown of the top 3 tournaments ranked by size of competing field:
2014 Grosvenor Goliath, 3,394 (Europe)
2014 Asia Pacific Poker Tour Beijing Millions, 2,732 (Asia)
2013 Grosvenor Goliath, 2,570 (Europe)
Be sure to look out for next years Goliath, as ever it should be bigger and better again – hopefully pushing the other tournaments around the world for the top spot! If you want to start warming up for next year's event, start playing poker with Grosvenor today – who knows, you could be in Ryan's shoes in 2015!
Comments
comments