When you make a top-three finish in a large-field tournament. you can expect to see a hefty return on your initial buy-in. Take the Goliath for example, the largest tournament outside Las Vegas. Had you finished first in last year's event, your initial £120 buy-in would have swelled to a cool £62,750! An outlay like this is incredible – just ask Vamshi Vandanapu, last year's winner.
However, there is a catch. To walk away with one of the top prizes, you first must fend off thousands of other impassioned poker players who also have success in their sights. To find out how it's done, we turned to five professional poker players in a series of exclusive interviews.
These players have each established themselves as experts in large-field tournaments; racking up more than $12,000,000 in combined winnings. So, grab a pen and paper, or perhaps a whole pad, and jot down these tips from Will Kassouf, Jeff Kimber, Richard Trigg, Paul Jackson and Andy Hills.
Satellites and speech play (Will Kassouf)
"It's always been my motto to be 'in for the min to get the max'. So I've always qualified in satellites, even for tournaments I can afford, because it's always a sweeter result if and when you do cash. It's pretty much a big payday for whatever you cash. It's all profit, effectively, if you satellite in compared to buying in.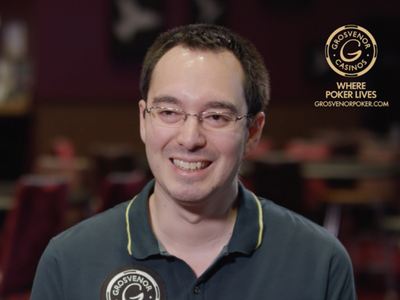 I know Goliath is only around 120 pounds, so most people can afford it, but in the grand scheme of things, look at the bigger picture when you are playing full-time. It is important not to underestimate the value of satellites and qualifying to get it in for cheap.
A big, big part of my game plan is speech play, as you've probably heard and seen, especially in the World Series of Poker… I try to extract as much information from my opponents as I can. Some people find it uncomfortable, especially the online players who find it difficult to adjust to the live poker game…
They don't want to give any information away, but there are certain tells, body language, the way they bet, the way they're acting at the table, whether they want you in the pot, whether they want you to call or raise or fold, etc."
Look for information (Jeff Kimber)
"Reads come in many different ways. A lot of people just think a read is "ah, I can tell you're bluffing, straightaway," but it's not just that. I mean, from my point of view, as soon as I walk into a poker room, I'm making my mind up with kind-of generalisations, so I look at the way somebody stacks their chips, for example.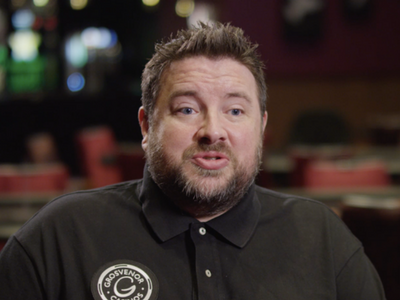 A player who is experienced stacks their chips different to a player who's doing it for the first time. But I look for all sorts. I look for how they put chips in a pot. I look for what they say. And then, the most important thing is to look for any information that they do give to back up those reads.
So, if a player is putting chips in a pot a certain way, and then when I see them turn the hand over, they actually had the nuts, they had a great hand, well, then I know to look out for that next time. If they do the same kind of thing, it might be either they've got a similarly strong hand again, and if they're doing something different, obviously, hopefully I'll pick up something that means that they don't have a hand."
Patience is a virtue (Richard Trigg)
"If I was going to enter a large tournament in 2017, like a multiple hundred or thousand one, like the Goliath, then, I think I would start off being really patient. I think people tend to bust themselves in the first hour, just trying to get a huge stack. Trying to win the tournament in one day, as the old adage is.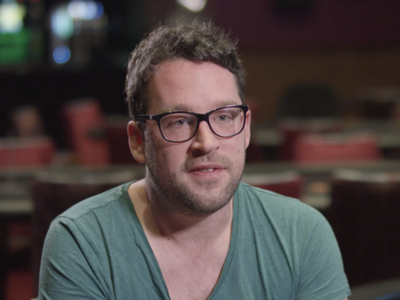 But, I think you have just got to be patient. Judge the table. Try to pinpoint where you are going to get your chips from and really attack those spots when they come along. But don't just think that because there's that many players in a tournament, that you have to be chip leader in an hour. Take your time, and you are not out until you are out. Take every hand as it comes.
Get there on time, so you can get as much information you can out of people. Have a chat with people. Be friendly. Have fun. Try and just gauge the table for a while, and try to get comfortable in your environment, especially if you are not comfortable as a live player."
Don't try to be a 'good player' (Paul Jackson)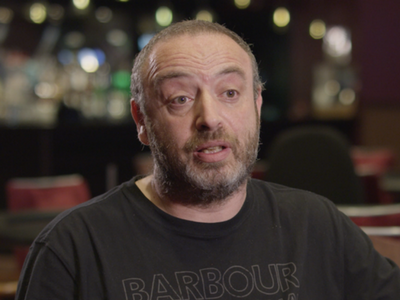 "I think it's very important in the early stages not to get too aggressive and not to try and win the tournament when there's still 200, 300 players left. So, you've got to make good decisions constantly and get all the information that you can, and obviously, if you sit there, getting a handle on your opponents before you start making decisions against them, those decisions are way more likely to be correct.
The biggest thing I'd say is don't try and be a good player. Make good decisions without trying to be a good player. Because if you're actually looking for spots to act like a good player, you'll end up finding that spot and very often knocking yourself out."
Exploit the bubble (Andy Hills)
"The bubble's going to affect different people in different ways. Some people are going to be forced to play tighter, some people are going to play looser. The most important thing is to understand how the bubble is affecting everyone else at your table. You need to realise the people who are opening up, and those who are tightening up.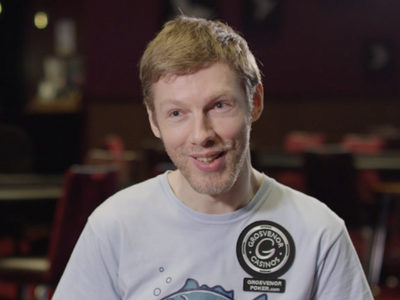 I would say that playing a big stack on the bubble is a sort of black art. Some people actually make mistakes by going too aggressive, and they don't realise that when certain relatively tight players play back at them, they probably have it. They probably have the nuts. So you have to be careful you don't over-abuse the bubble and then end up setting chips on fire."
Full interviews with each player will be coming soon to social, so stay tuned to be first to watch them!
Do you plan on playing in this year's Goliath tournament? What playing style do you think works best in large-field tournaments? We would love to hear your thoughts, below.
Comments
comments