With the Goliath just a few days away, the excitement is building for what will be the biggest poker tournament of the year for the majority of players.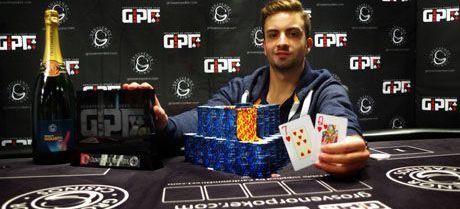 It's not every day you defeat over 3000 rivals and turn a £120 investment into over £60,000, but that's exactly what last year's champ Ryan Foster did.
Will you be the lucky guy or girl to do the same in 2015? As a great philosopher, or possibly David Brent, said, "Fail to prepare, prepare to fail," and there's some truth in that.
Poker is definitely one of those areas of life where if you just turn up, sit down and crack on with it, it's possible to do well, but you certainly increase your chances of success with some good preparation.
First, the basics.
If you haven't had time for much poker of late, be it working until the early hours, or building up the brownie points to be allowed to spend a long weekend in Grosvenor's Coventry Casino in August, try and find time to play a couple of warm-up games.
You can definitely get rusty if you haven't played in a while, so either get to Coventry a day or so earlier and get into one of the excellent array of Goliath side events, or if you don't have the time to turn up early, have a look at Grosvenor Poker (or elsewhere if you really must!) and play a couple of online tournies and get your mind thinking poker.

The mental side of poker is often overlooked, but spending a little time thinking about recent games, big pots you won and lost and why, how you got knocked out (or hopefully won), how other good players played and what facets of their game you might be able to incorporate to improve your own game, can help get you in the zone.
Talking of being in the zone, if you want to start the tournament with a bang, think about how you can get yourself to the table in the best possible frame of mind to play winning poker.
It's tempting to stay in the bar til the small hours, especially at the Goliath, where the atmosphere and buzz of the massive tournament can help you get carried away by the beer fairies, but think about how that will affect what you're actually there to do, win the Goliath!
Some people sleep better after a couple of pints, some people can't just have a couple of pints! Some get stinking hangovers, some spring out of bed feeling a million dollars. Only you know how you feel at you freshest, so make sure you do all you can to start as you mean to go on.
That includes breakfast – are you getting up early to get something to eat, or having a lie in and grabbing something later – as well as sleep. Most people will turn up on time, but remember if you fancy a lie in, you can pre-register and start with a full chip stack whenever you turn up, so if you have a late night, or can't get there for the start because of work commitments, don't hurry too much, just get there when you can and ready to play.
The biggest thing about the Goliath is, well, how big it is.
It will be the biggest event in terms of the amount of runners that the majority of the players will ever have entered.
The sheer scale of Goliath hits home on the last day one on Friday, when over a thousand players will be seated to play, there's a waiting list to get a seat and the vast conference rooms of the Ricoh Arena are buzzing with poker players. The only thing I've seen similar is in the Amazon and Brasilia Rooms at the Rio in Vegas during WSOP time.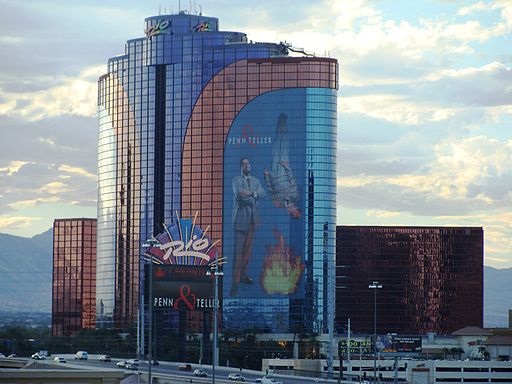 While mentioning Friday, it's important to consider your re-entry options. A lot of people will be firing only one bullet and when they're out, they're out, but some will be re-entering (up to twice a day on every day 1, so in theory you can fire 21 bullets!).
The Friday is always the most popular day, so if you play then and bust, you might not be able to just bowl back up to the cash desk and re-enter. You will get a second chance, but if there's a waiting list, you must be on it by the end of level six, and you just have to wait for a seat to come up.
Other day ones will have less runners, meaning if you bust you can almost certainly buy straight back in.
First timers will want to settle in and feel comfortable.
I always found as a young player that keeping to myself the fact I was nervous, that I was just getting used to my surroundings and calming down, was the best idea, otherwise opponents might pick you out as weak, but if you do share that info, just bear in mind how others might interpret it.
If you tell everyone it's your first poker tournament and then one of the more experienced guys starts reraising you a lot, maybe he's using that info against you, so be ready to make a stand as it's unlikely he has too much of a hand!
Preparing for a tournament of over 3000 runners is a daunting prospect. If you start to think about 'how am I going to beat 3000 players' your mind will probably surmise it's nigh on impossible.
Of course it isn't, someone will win, but to cope with a multi-day tournament of such numbers, it's important to keep your goals realistic and reasonable.
Keep an eye on your stack compared to the average and how many big blinds you have.
Remember you just need to beat the players put in front of you, taking each level, each hand, each table, each opponent as the come.
Some players have goals in mind, like by the next break I want to have increased by stack by this amount, or by the end of the day I'm aiming for that many chips, but really just playing each hand on its merits, considering your stack size and those of your table mates, taking advantage of the weak players and not tangling too much with the strong ones, should see you progress nicely.
By the end of day one players are generally in the money, and by the end of day two the field will have been cut to such an extent that now winning the £60,000+ first prize is a realistic goal.
Of course the majority of players will finish empty-handed, and of those that cash not many will make life changing money, but some will, and why shouldn't it be you?
Get your mind right, your body ready to play three long days and your game in tip top shape and it could be you.
If you want more details on which events are running when at the Goliath go to our Goliath page.
Photo credits: By Zereshk (own work)
Comments
comments