The poker team at Grosvenor Casinos were deeply saddened to hear that, on April 7th, one of Britain's most influential poker players, Dave 'Devilfish' Ulliott, died at the age of 61 from bowel and colon cancer.
Beginnings
Ulliott grew up on a council estate in Hull, left school at 15 without any qualifications and took his first job making trophies. His interest in card games started young, and even as a child he would sit in on his parent's dinner-table card games or play against other students during school lunchtimes. It wasn't until he turned 16 and started playing three-card brag at local casinos in Hull that things started to get serious for Ulliott.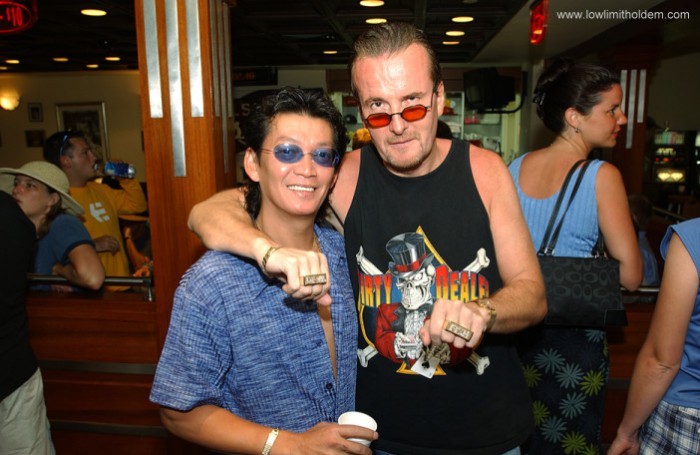 Since these humble beginnings, his poker career sky-rocketed at nearly the same rate as his expertise in cracking safes. He joined a safe-cracking team in his early 20s and landed himself in jail twice for a series of illegal dealings.
He enjoyed combining the gambling and criminal underworld together in full force, and on one occasion when Ulliott lost over £5,000 at the bookies, he robbed the bookies' safe and wheeled it home in a pram that night. He may have been banned from every British bookies after this, but this wouldn't stop him from proving he was one of Britain's best poker players.
Image
Not one to be trifled with, the Devilfish was a large character on the poker scene and was most assuredly no wallflower. Known for his orange prescription shades, swept-back hair and self-made 'Devil' and 'Fish' knuckledusters, Dave Ulliott was a true leader of the pack (he even fought to change his image towards the end of his career after he noticed everyone in a Las Vegas casino one evening looked exactly the same as him).
Winnings
His larger than life character and distinct image served him well on the Channel 4 series 'Late Night Poker' which first aired in 1999, of which made him a household name. Here he sported his incredible poker skills through a covert camera held under the table so that viewers could see the moves made by the 40 players involved. 
Ulliott was a clear front-runner throughout the series, to which he proved in the show's Grand Final. He won his qualifying heat against Hendon Mobster Ross Boatman to advance to the Grand Final, where he played a series of impressive hands such as a four of a kind against Joe Beevers and slow-playing three aces against Dave Welch to win the £40,000 grand prize.
Beyond the TV show, the Devilfish also earned himself more than £4million, with a series of impressive WSOP wins largely contributing to his winner's pot: In 1997 he earned himself a World Series of Poker bracelet and a $2,000 pot, and in 2003 he went bigger and won the World Series of Poker tour title in the $10,000 No-Limit Hold'em Championship, winning himself a cool $589,000.
Legendary status
His preference was always four card Omaha, despite being considered the best five-card stud player in Northern England for the four decades of his career. He was also voted No.9 in Poker Magazine's 'Top 10 Poker Legends' list and was announced European Poker player of the Year in 2007. Most in the industry today still consider the Devilfish to be the most influential Briton in the poker world, as well as the highest earning of all time.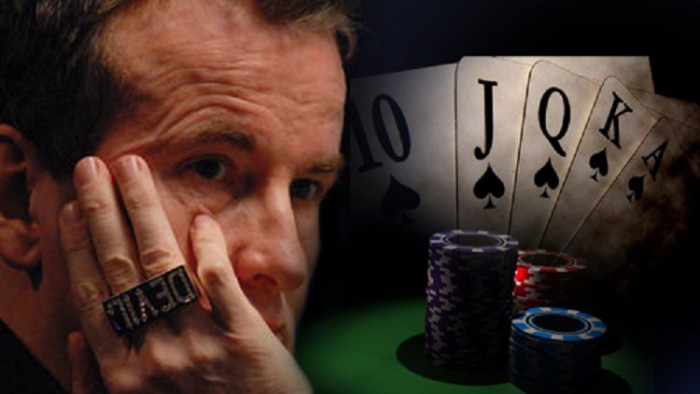 Later life
Since largely relieving himself of the British poker scene, Ulliott moved over to the more low-key private gaming tables of Las Vegas. He was known for enjoying the side cash games and higher stakes made in the US as well as the more wholesome image. When asked why he moved away from the European scene, he is reported as saying, "There's no danger: no seedy back rooms, no guns, no fire escapes".
This suited his newly stripped-back image and more family-driven life, with Ulliott marrying his current wife Anpaktita and proceeding to have eight children together. Since Ulliott's departure from the UK scene, the couple dipped back into the gambling scene and set up a pawnbroker's shop, which would later be expanded into a jewellery business.
His final hand
News of his death sent shockwaves throughout the poker industry, with those closest to him expressing their condolences, including ex-snooker champion Jimmy White writing ""RIP Devilfish. Greatest character in poker and a good friend" and British PokerStars professional Victoria Coren-Mitchell also writing "British poker legend Dave "Devilfish" Ulliot died today. It's so awfully sad. You won't be forgotten, Dave."
Dave 'Devilfish' Ulliott's poker career may been as damning as it was prosperous, but he will always be remembered as the man who showed the hardest poker face and held the best table earnings Britain has ever seen.
Photo credits – Calvinayre, Low Limit Hold Em
Comments
comments