The new Premier League season is just around the corner, and it promises to be another fascinating campaign with plenty of thrills and spills along the way. Most teams have strengthened well this summer, with an array of big signings eager to impress for their new sides in England's top flight between now and May.
Ahead of its kick-off on Friday, Grosvenor Sport Football Ambassador Jamie O'Hara is on hand to offer his predictions on how he feels each club will fare during the 2022/23 Premier League season and where they might finish.
AFC BOURNEMOUTH – Bournemouth will go down this season. As much as I want Scott Parker to do a good job, I don't think they have signed enough top players or bolstered their squad to the extent to where they can stay up. Look at Nottingham Forest, they have bought in 12 players, and Bournemouth haven't done that, so I think they'll definitely go down.
Jamie's Prediction: 20th
Bournemouth To Finish Bottom – 2/1
ARSENAL – It pains me to say it, but I think Arsenal are going to have a good season, I really do. I hope they crumble at the end like they did last season, but I think they are going to be there. Mikel Arteta has done good business and he's got some good players in. Oleksandr Zinchenko is a great signing and a perfect player for the dressing room. Gabriel Jesus as well, another top player. He's nicking Manchester City's castaways, but they are still top players, and I think Arsenal could have a good season. I'm worried as a Spurs fan that we are going to be battling it out with them this season. It will be good to watch. Usually, it would be battling it out for seventh or eighth but this season I think it could be for third or fourth.
Jamie's Prediction: 4th
Arsenal To Finish Top 4 – 8/5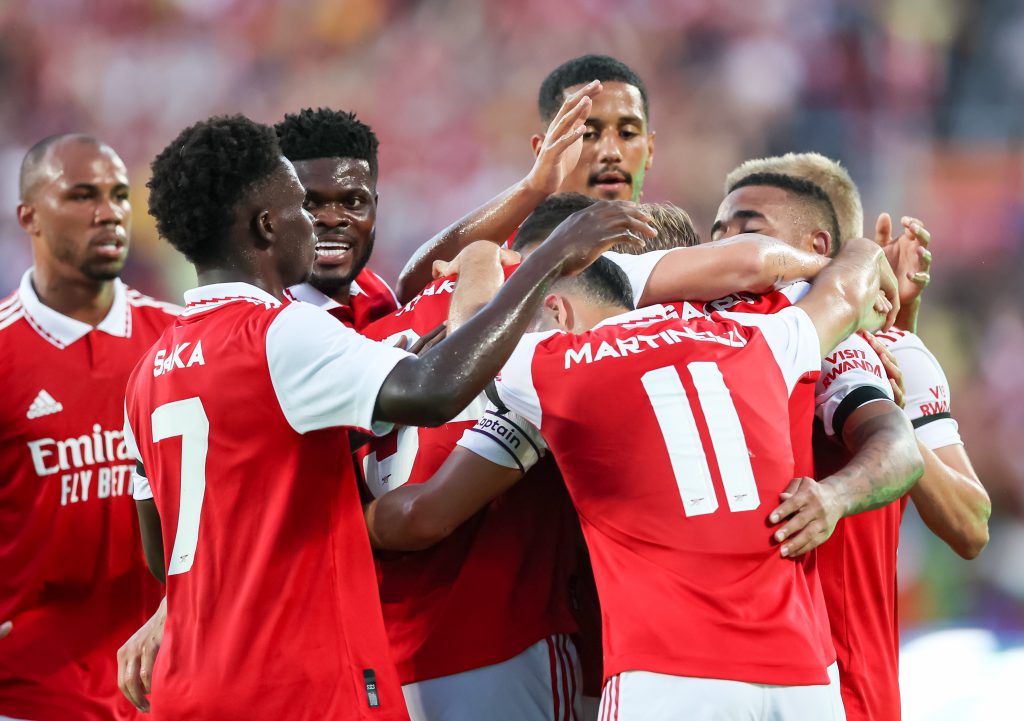 ASTON VILLA – Aston Villa will do well again, but Steven Gerrard needs to have a good start to the season to be honest. They've made some good signings, so I think they will do alright. They won't blow anyone away this season, but I think they'll be a good side. They'll have ups and downs, – they will win two and then lose two, or win three and then lose three. I think that's what Aston Villa are, but I think they'll do alright. They should be battling it out in the middle of the table.
Jamie's Prediction: 11th
Top Midlands Team – 6/4
BRENTFORD – Although Brentford have the firepower and goals of Ivan Toney, I think losing the creativity of Christian Eriksen and it being second season syndrome for the Bees means I can see them struggling this term. And that means relegation for Thomas Frank's men.
Jamie's Prediction: 18th
Brentford To Be Relegated – 5/2
BRIGHTON & HOVE ALBION – Brighton have done very little in the transfer market this summer and have lost Yves Bissouma to Spurs without replacing him. If they also lose Marc Cucurella, I'd be really worried for them. They haven't gone out and signed some top players to replace these guys like they would normally do. They've only brought in Julio Enciso and Simon Adingra. So, Brighton, for me, might struggle this season. I'd be surprised if they did well without any more additions. If not, I think they will be down there at the bottom come May next year.
Jamie's Prediction: 16th
Neal Maupay To Be Top Brighton PL Goalscorer – 5/2
CHELSEA – I think Chelsea are going to struggle this season. They haven't been great in pre-season, their defence hasn't been shining, and they still need to bring in another player. They haven't gone big on a striker; I know they brought in Raheem Sterling, but for me, he isn't a striker, he's an inside forward. They let Romelu Lukaku go back to Inter Milan, which is ridiculous, and for me Kai Havertz isn't the answer. He isn't going to get you 20 or 30 goals a season. I think they needed to address that, and they haven't. I think they will finish fifth.
Jamie's Prediction: 5th
Chelsea Not To Finish In The Top 4 – 11/10
CRYSTAL PALACE – I think Crystal Palace will struggle a little more than last year when they finished 12th and nearly broke into the top half under Patrick Vieira. Palace have lost one of their most important players from last season in Conor Gallagher and I think they will be a little less strong as a result – but they will stay up this term.
Jamie's Prediction: 13th
Wilfred Zaha To Be Team's Top PL Goalscorer – 11/10
EVERTON – Everton have lost their best player from last season in Richarlison and haven't strengthened where they've needed to in midfield, so they will be down their yet again fighting for their lives. I really want Frank Lampard to do well. He has the minerals as a manager to figure it out and he's got good backroom staff around him. I just think he needs to add more quality. Richarlison has gone and he basically kept them up on his own last season. The back four is horrendous; I know they have bought in a few to bolster that, but they still need to bring in more. They need another midfielder, another winger, and centre-half… I hope they don't have a sticky start to the season as I really want Lampard to do well because I like him, but I think they might struggle. It will be another tough season for them.
Jamie's Prediction: 15th
Everton To Have Over 44.5 Points – Evens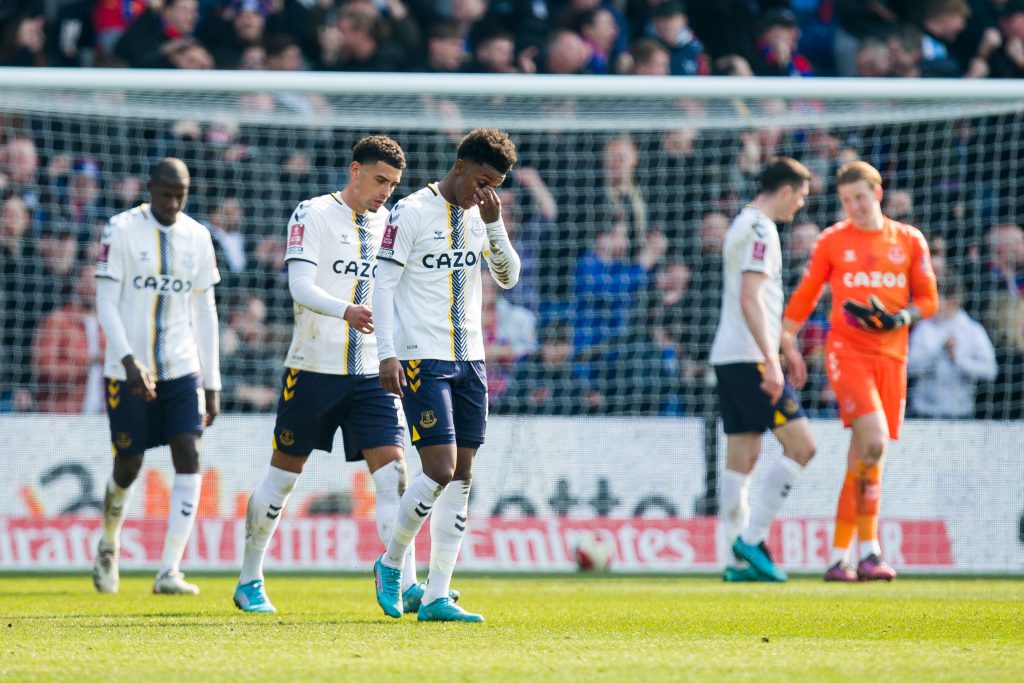 FULHAM – Fulham have recruited well this summer with the likes of Joao Palhinha and Andreas Pereira, two reliable players who could prove to be the difference – especially Palhinha in central midfield, who was touted for a big move last summer, but it never came. They also have a very high-quality manager in Marco Silva, who I think can keep my former side up along with Aleksandar Mitrovic, who will hopefully carry over some of his Championship form to the Premier League this time around.
Jamie's Prediction: 17th
Fulham To Score Under 39.5 Goals in the PL – Evens
LEEDS – I think Leeds are going down. I think they have big problems. They have lost Raphinha, they have lost Kalvin Phillips… Yes, they have bought in some players that might look exciting on paper, but they are unproven in the Premier League. However, if they can produce something good, maybe they can get themselves out of trouble. But it will be a dog fight for them all season. I don't think Jesse Marsch will last the season; I think he will get sacked. It's harsh to say, but I don't think he'll get the best out of this team, and they'll make a change.
Jamie's Prediction: 19th
Leeds To Be Relegated – 12/5
LEICESTER – Their season was disrupted last year by injuries and European football, but without those distractions they should bounce back – as long as they don't lose all of their best players! That said, they've not signed anyone, it's almost embarrassing. I don't know what is going on with them. They've obviously got a huge wage budget that they are trying to get down, but come on… They've been in and around the Champions League spots for the last three or four seasons now and they haven't signed a player this summer.
Jamie's Prediction: 8th
Patson Daka To Be Team's Top PL goalscorer – 5/1
LIVERPOOL – I'm not sure about Liverpool. They will produce. They'll be second, guaranteed, and will probably win a trophy, if not two – it's just what they do. With the manager they've got in Jurgen Klopp, they will produce. It will be interesting to see how Darwin Nunez does. They've lost Sadio Mane, and for me, he was a huge player in that side. It's like taking Harry Kane out of your team. I don't care what anyone says, they are going to miss him. You can't replace a player like that in one season. I think Nunez will do well. Luis Diaz will have to step up, Diogo Jota as well, who filtered away last season. He'll have to come back into the fold and do well again. They've got Mohamed Salah so they will score goals, and they've got Virgil van Dijk, Alisson, Trent Alexander-Arnold, Andy Robertson and Thiago Alcantara… Jeez, what a side.
Jamie's Prediction: 2nd
Liverpool To win Two Trophies – 6/1
MANCHESTER CITY – I think Manchester City will walk away with it if I'm honest. I think they'll win the Premier League and the Champions League. I think this is the season. They've brought in the superstar signing they needed in Erling Haaland. I think Jack Grealish will kick on this season as well, he's had his bedding-in period. I think they are going to be a force to be reckoned with, I really do. I can't see many teams beating them. Only Liverpool, I think, can get anywhere near them. I can't see another team doing them, I really can't. I think with Haaland in the side they are going to have something special, something different. They will win it all. This is the one.
Jamie's Prediction: 1st
Man City To Win The Premier League & Champions League – 5/1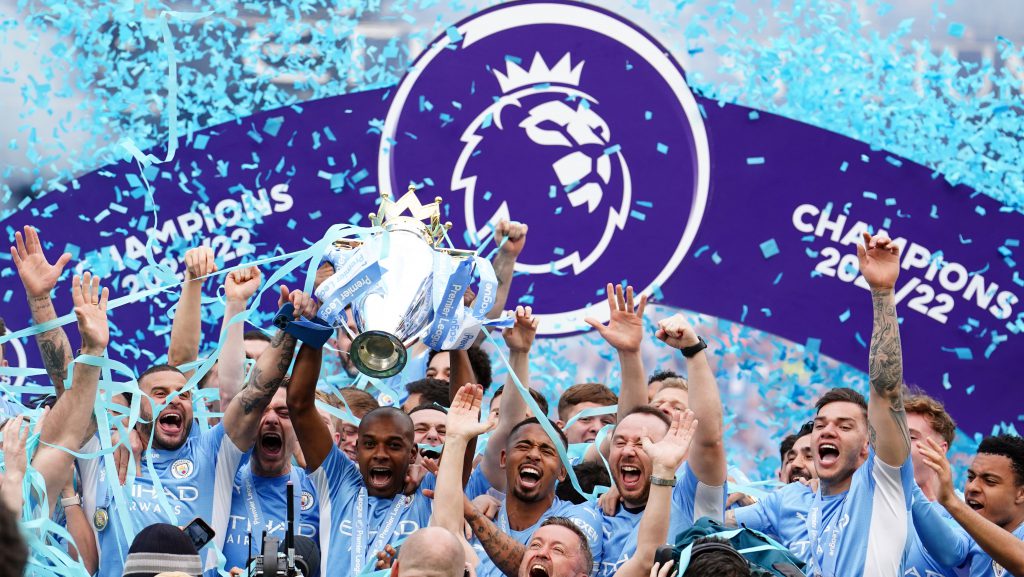 MANCHESTER UTD – It will be interesting to see how Manchester United will do. Pre-season has been OK for them. Erik ten Hag has been pretty disciplined in dealing with the Cristiano Ronaldo situation. I've seen him on the sidelines, and he looks very hands-on, very vocal and on the ball. He's not afraid to dig you out. But I can't see them doing better than Chelsea, Arsenal and Tottenham, though, so I would have to put them at sixth. You never know what they can produce, it's Manchester United. I just think they are lacking a couple more signings, someone in midfield and at centre-half. Then they could do something. But you never know, Ten Hag has done special things at Ajax, but we'll see.
Jamie's Prediction: 6th
Bruno Fernandes To Score Over 10.5 goals In The PL – 9/4
NEWCASTLE UTD – I'm surprised Newcastle haven't gone big on a few big players and really bolstered the team. They could have taken it to another level because there are players out there for sale. They are a big pull -a huge football club, great city, amazing stadium and billionaire owners. They've got it all going for them. I'm surprised they haven't done too much business. Maybe they are waiting on one or two or Eddie Howe doesn't want to disrupt the squad too much. It will be interesting to see what they do – they might have to be careful with the FFP rules. They are doing it well and will do well next season. I think they'll do OK, it's still progress, but slowly.
Jamie's Prediction: 10th
Newcastle To Have Over 57.5 Points In The PL – 4/5
NOTTINGHAM FOREST – They've signed 12 players! They've got Dean Henderson, they've got Jesse Lingard, Neco Williams, Omar Richards, Taiwo Awoniyi… They've signed some good players. With this business done I think Forest are going to surprise some teams this season. They've got a good manager in Steve Cooper and it's a massive football club. I think they could be the surprise package of the Premier League this season, I really do. With all their new signings, bringing in young talent and Premier League proven players, along with the talent they already have and a fantastic coach, I can see them doing well.
Jamie's Prediction: 12th
Taiwo Awoniyi To Be Team's Top PL Goalscorer – Evens
SOUTHAMPTON – I think Southampton could struggle a bit this season under Ralph Hasenhüttl and be fighting towards the bottom end of the table. They haven't strengthened too much this summer and so I'm a little worried for them.
Jamie's Prediction: 14th
Che Adams To Be Team's Top PL Goalscorer – 6/4
TOTTENHAM HOTSPUR – I think Tottenham will have a great season. I think they'll win a trophy with Antonio Conte. I don't know what that trophy will be, but I'll take anything. I think they are going to pip both Chelsea and Arsenal and finish third. I'm really excited for the season. They might have some ups and downs, like they always do, it's never plain sailing, but I think they are capable of doing something special this season. It's the first time I've headed into the new season feeling really confident that they can produce.
Jamie's Prediction: 3rd
Spurs To Be Top London Club – 5/4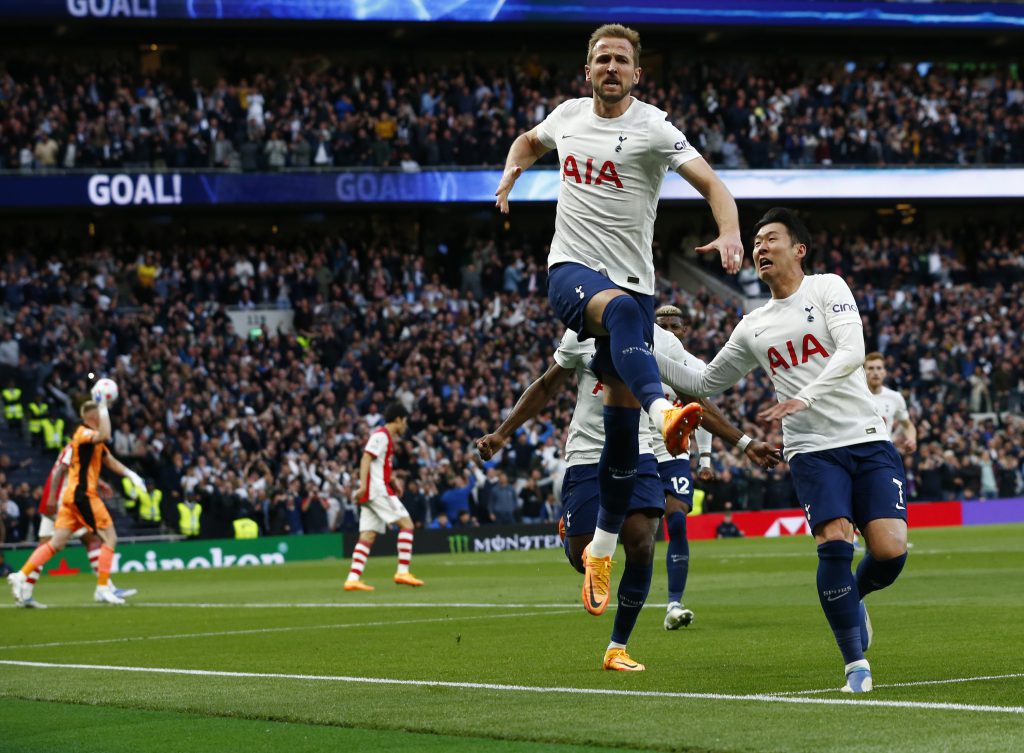 WEST HAM UNITED – West Ham have got a good side, they have signed some good players. Gianluca Scamacca has come in and that is a top signing. They've needed a striker, it's taken them two seasons to get one, and for me he is going to be a big player for them. It gives them some more options, it means Michail Antonio can play on the right as well so you can still have him in the side. I think they will do alright. I don't think they are top four. They'll probably fight it out for the Europa League spots. I'm going to say seventh, Europa Conference League again. I think that's where they are right now.
Jamie's Prediction: 7th
Gianluca Scamacca To Be The Team's Top PL Goalscorer – 7/4
WOLVERHAMPTON WANDERERS – Wolves haven't done any business really; they haven't signed many players. I think you need to invest in the squad after a good season with Bruno Lage. They played some really good stuff and were really organised, but they lacked goals. So for me, they needed to bring in a top striker, spend the money and go big on someone who can take them to the next level. They haven't done that. I think they will have another average season, middle of the road. That's where they are right now but they should be doing more.
Jamie's Prediction: 9th
Wolves To Finish Top 10 – 9/4
Comments
comments