The Premier League returns this weekend with Tottenham's trip to Stamford Bridge to face London rivals Chelsea the pick of the Matchweek 2 fixtures.
Grosvenor Sport ambassador Jamie O'Hara is on hand to offer his predictions for the clash, as well as previewing two other key Matchweek 2 games in Brentford v Manchester United and Liverpool v Crystal Palace.
Brentford v Manchester United – Saturday, 17:30 BST
Score prediction: Brentford 2-1 Manchester United
Anytime goalscorer: Ivan Toney 43/20
This a tough game for Manchester United, a proper tough game. I actually think they are going to get beat. I fancy Brentford. United are away from home, they are in disarray as a football club, there is still a lot of toxic activity around them, and Brentford is a tough place to go. Brentford are going to be at it. They got a decent result against Leicester last weekend, and they are going into this game full of confidence.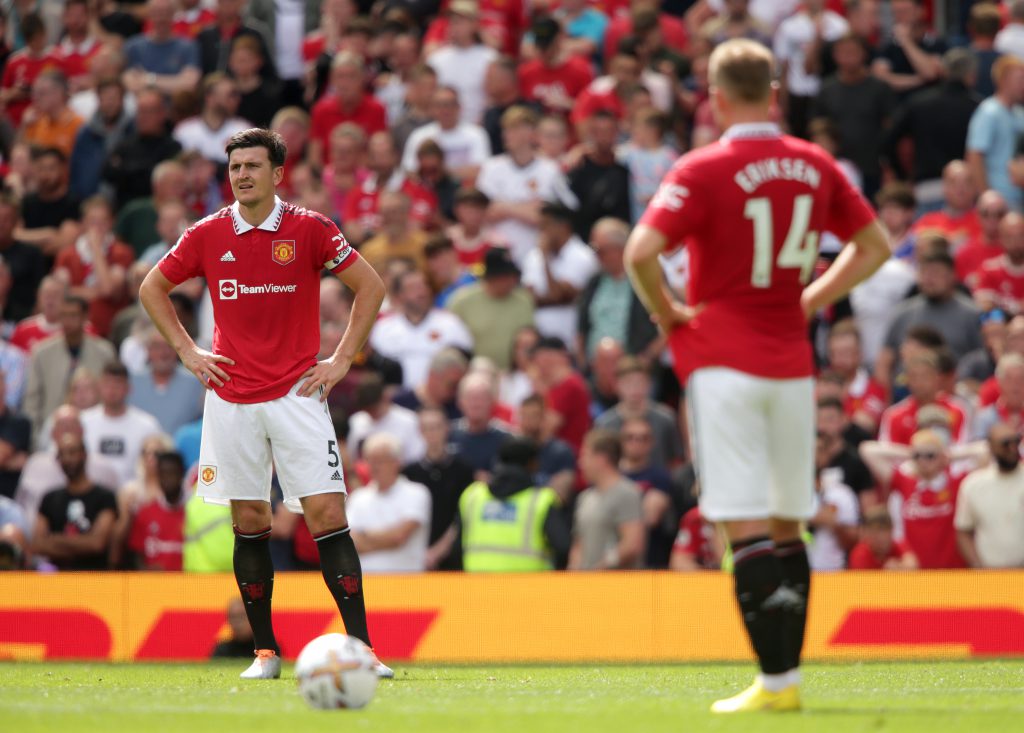 Man United are shot to bits in terms of confidence at the moment. The players don't look confident in what they are doing, they're uncomfortable at the back. I think they are going to get beat. They are becoming a bit of a joke; they were meant to be a better side under Erik ten Hag, it was all meant to quieten down and go hunky dory, but it's still a shambles.
I'm going to go 2-1 to Brentford. It's a big statement but I think United get beat. I'm going to laugh if they do and I'll have a good week talking about it! If they get beaten by Brighton and Brentford, Ten Hag could be under pressure after just two games. It's going to be embarrassing.
It will be 1-1 until the dying moments. Ivan Toney will score in the 89th minute to make it 2-1 to Brentford and there will be pandemonium. United will walk off with their tails between their legs and everyone will love it.
Chelsea v Tottenham – Sunday, 16:30 BST
Score prediction: Chelsea 1-2 Tottenham
Anytime goalscorer: Harry Kane 2/1
This is a huge game for Tottenham and Chelsea because it's a marker for the season. Chelsea have always been Spurs' bogey team – The Battle of the Bridge and all that. Spurs always get beat there and it's not good enough. They play Manchester City and Liverpool and do well, but against Chelsea, they always struggle.
This game is massive. It's early in the season to have such a huge game but I think Spurs can do something special. They were brilliant against Southampton last week. I'm not convinced by Chelsea yet; they still haven't got a number nine over the line. They struggle scoring goals, so I think this is a good time for Spurs to play them. I fancy them to win 2-1 and set the marker that they are the boys in town and that Chelsea are on the way out. Harry Kane didn't score against Southampton, so I think he will be annoyed after such a great performance, but I think he will score two this weekend.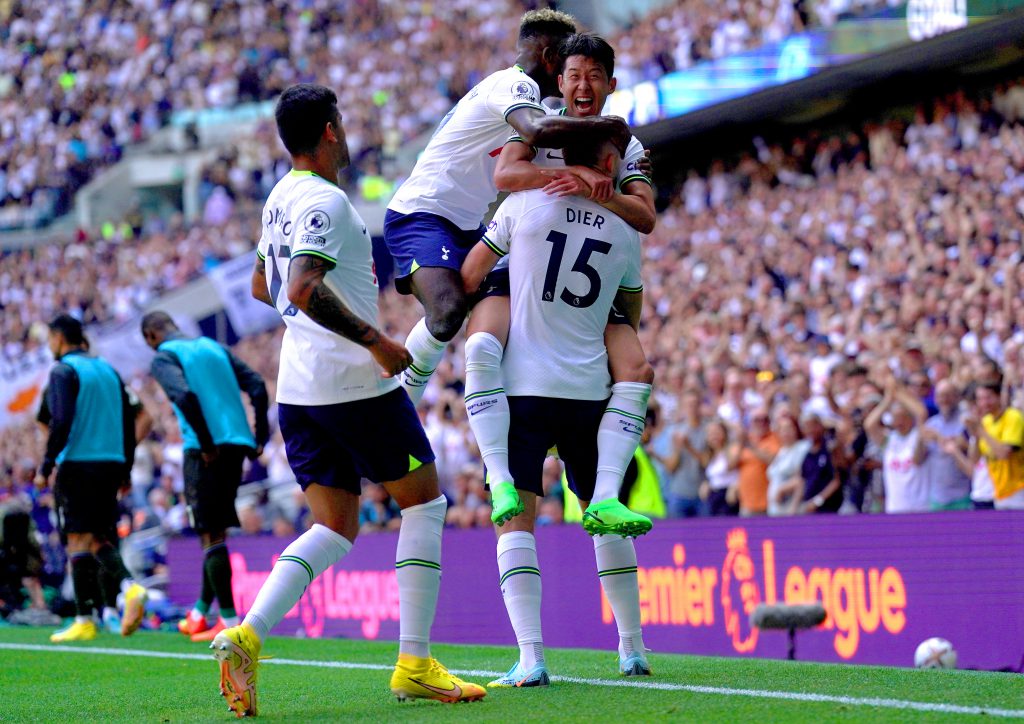 I Just think Antonio Conte is a great manager and he has turned the tide for Spurs. All of a sudden, they look like they could win every week. They have confidence. If they go 1-0 down, they don't have that usual 'Spursy' feeling, they still feel like they can get something from the game. I really fancy them against Chelsea, this team has something about them. Conte's a great manager and he has put a decent team together. I'm excited.
Liverpool v Crystal Palace – Monday 20:00 BST
Score prediction: Liverpool 3-1 Crystal Palace
Anytime goalscorer: Mohamed Salah 4/5
Crystal Palace don't look great at the moment. They looked poor against Arsenal, losing Conor Gallagher was a massive loss for Palace and they need to be better against Liverpool. They have had a few good moments against Arsenal last week with Eberechi Eze and Wilfried Zaha, who are good players, but they need to be better.
I think Liverpool will brush them aside if I'm honest. They won't make the same mistake of starting slow as they did against Fulham and they should win the game comfortably. There's a little bit of a concern around Liverpool at the minute with the amount of injuries they pick up with players like Thiago. If Fabinho was to get injured as well, they've only really got Jordan Henderson, James Milner and Harvey Elliott to play in midfield. But I think Liverpool win this 3-1. Mohamed Salah will score again, Luis Diaz will get on the score sheet and Darwin Nunez too. Zaha or Eze might get a goal, but it should be an easy game for Liverpool in their first home match of the season. I don't think Palace have got a chance.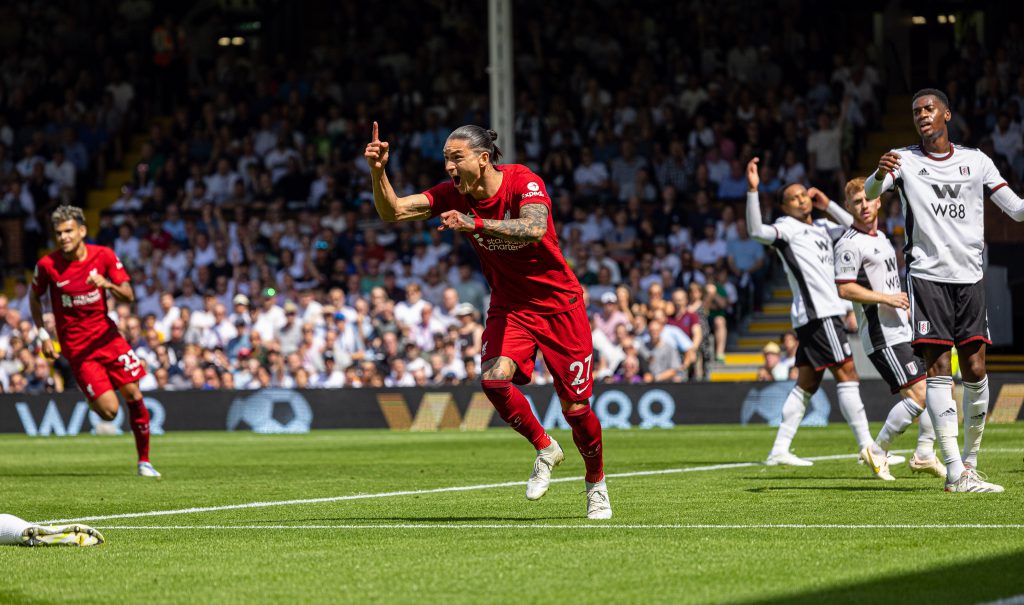 Nunez looks the real deal too. Everyone has been talking about Erling Haaland but Nunez is something special as well. He's young, he's got everything. He is quick, good on the ball, has hold-up play. He's aggressive, and his first thought is to get in the box. That's an instinct, you can't teach that. He'll get 100 goals in the Premier League, same as Haaland, they'll both breeze it.
Comments
comments