The FA Cup fourth-round weekend brings an absolute cracker between Manchester City and Arsenal, along with some other enticing ties as the claim for the oldest football trophy in the world heats up.
Grosvenor Sport ambassador Jamie O'Hara previews the clash, as well as two more potentially classic matchups in Preston v Tottenham and Wrexham v Sheffield United.
Manchester City v Arsenal, Friday 20:00 BST
Score Prediction: Manchester City 1 – 0 Arsenal 8/1
Anytime goalscorer: Erling Haaland 4/5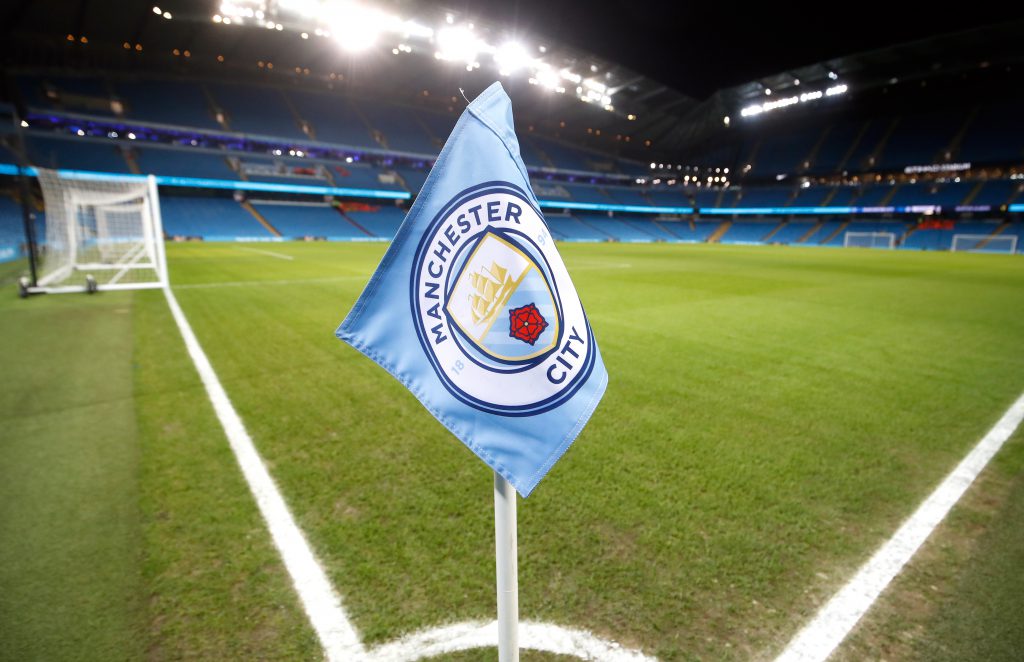 This game doesn't have a bearing on the Premier League at all because it's an FA Cup match. What it does do, is give us an insight into whether Arsenal, who have still got to play Manchester City twice in the league, can get a result against them. Because that is what it is going to come down to, Arsenal v City. If Arsenal can ride the storm and get through those two games, they are in business and win the Premier League in my opinion.
City have to win those two games if they want a chance at the title. This will be a test for them to see if they can actually beat this City team in the league. They are capable of it, at home, they absolutely are. Mikel Arteta has proven himself tactically now, and everyone is on board with him and trusts that he knows what he is doing and how to get results against the top sides.
I don't know if Pep Guardiola wants the title that much this season. He gave them Oleksandr Zinchenko and Gabriel Jesus, and then all of a sudden, they are competing for the title. I feel like he has given it up. Manchester United would never have sold some of their best players to teams they were competing for titles with, maybe he didn't see them as a threat. I just don't think he wants the league title this year, he wants the Champions League and that's why he has brought Erling Haaland in.
I think it's a City win in this one. I hope they are going to turn them over, absolutely pump them four or five nil, bury their confidence, and watch Arsenal absolutely fall apart. I'm picturing Arteta getting sent off on the sidelines and Pep watching it unfold, loving life as the Arsenal rot settles in. I don't think that will actually happen, but City will win 1-0 with a late winner in a nervous and cagey affair.
Haaland to tear apart the Arsenal defence and score as per usual, putting City on course to catch the Gunners and set up two more huge fixtures.
Preston North End v Tottenham, Saturday 18:00 BST
Score prediction: Preston 1 – 2 Tottenham 7/1
Anytime goalscorer: Harry Kane 4/6
I'm not convinced about Tottenham, they've hijacked Everton's deal and signed Arnaut Danjuma, but do they need him? He played for Bournemouth and did well at Villareal, but it's a different kettle of fish coming to Tottenham and trying to get in front of Son Heung-min, Richarlison and Dejan Kulusevski, it's a big step up.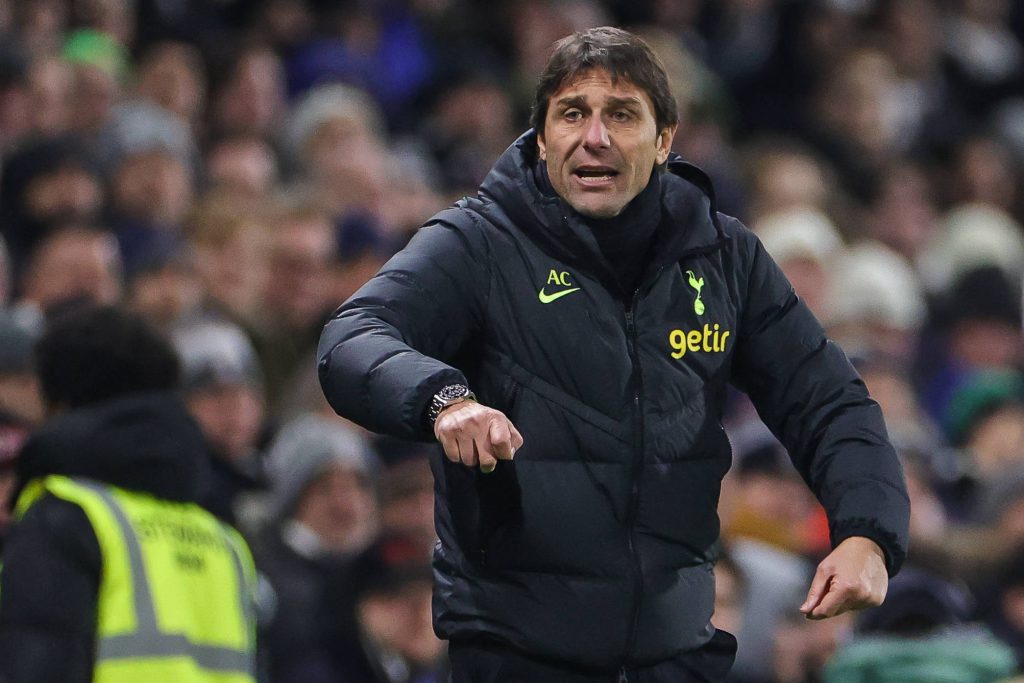 I just feel it's another squad signing, it's another player that improves the squad because Lucas Moura is probably on his way out. You bring Danjuma in, and it adds a bit of quality, but he is not a star player. Spurs need star players. Pedro Porro is a star player; Spurs need someone like him. As everyone else does, Manchester United, Arsenal and Newcastle have bought star players that will improve the 11 players that are starting every week. That's what Spurs need to do. A Full-back, left back, creative midfielder and goalkeeper. That's what they need. If they are going to nick someone from Everton, nick Jordan Pickford.
They would like a trophy but top four is where they are at the minute. They had a great opportunity in the Carabao Cup but messed it up. It is another opportunity, but I can't see them winning it. I don't think the squad is good enough, if they sneak into the top four this season, that is a great season.
I haven't seen much of Preston this season, but I know they are hard to beat and don't concede many goals. It will be a tight game; I'll go 2-1 Tottenham. I expect Spurs to win it, they'll come through it, but it might be a struggle.
Wrexham v Sheffield United, Sunday 16:30 BST
Score prediction: Wrexham 0 – 2 Sheffield United 7/1
Anytime goalscorer: Iliman Ndiaye 10/1
It's Hollywood FC v Sheffield United! Wrexham are flying and you know what, it's good to see. You've got an owner in Ryan Reynolds who has changed the fortunes of the club, and he has done it the right way; they are top of the National League now, and it looks like they are going to get into League Two, fair play to them.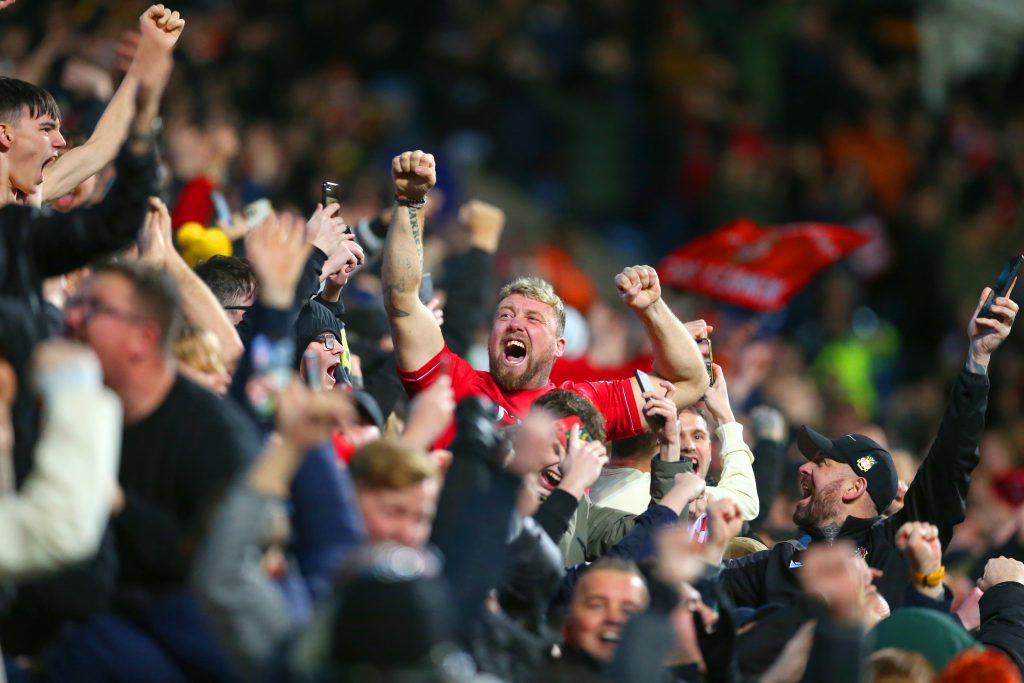 They've had a couple of great moments against big sides. It is a bit of banana skin, but Sheffield United are doing well this season and should have too much for Wrexham the way they are playing. I am predicting a Sheffield domination with two late goals after a robust fight from the Red Dragons. 2-0 to the Blades with an Iliman Ndiaye screamer.
I think the owners genuinely care about the club. They have done it the right way. Wrexham are not Billericay, they are a proper football club that has been around for a long time in the leagues, yes they've had some bad moments, but they are a big club.
Reynolds obviously knows what he is doing because the club has been fantastic this season. He is there all the time, he is passionate about it, as you can see in his interviews, he wants to be around the football club, so I think it's great, it's brilliant. It's raising the profile of nonleague football, and you are going to see Wrexham probably get back up into League Two. It's really good to see.
Comments
comments