Hungry for pudding at 11pm? Worry not! A bevy of dessert bars have sprung up across the capital to cater for sweet-toothed hedonists in the latest gastronomic trend to hit late-night London. Even the most calorie-conscious foodies won't be able to refuse the delectable feasts on offer at these pudding palaces.
Situated in the heart of London's Soho, this recently-opened late-night dessert and cocktail bar is perfect for those who want to round off their evening with something sweet. Decked out with dark wood panelled snugs, low lighting, copper-topped tables and green leather seating, the vibe of this intimate basement bar is cool and classy. The brainchild of Cathleen McGarry, the co-owner of the world-renowned Sherry Butt cocktail bar in Paris, the bar was set up to meet the needs of those who want to eat exquisite desserts, drink quality cocktails and dance along to a soundtrack provided by cutting-edge DJs. Pastry chef, Dorian Picard, who was previously at top-notch eateries like Gordon Ramsay's Maze and Club Gascon, created the menu, matching the desserts to the tasting notes of the cocktails. The 12-strong cocktail list is made up of inventive house creations, utilising unusual ingredients like seaweed and salted caramel, as well as experimenting with traditional ingredients such as beetroot and homemade syrups. Puds are priced from £8-13 and are available until 12am. The bar is open from Tuesday-Saturday, 5pm-1.30am.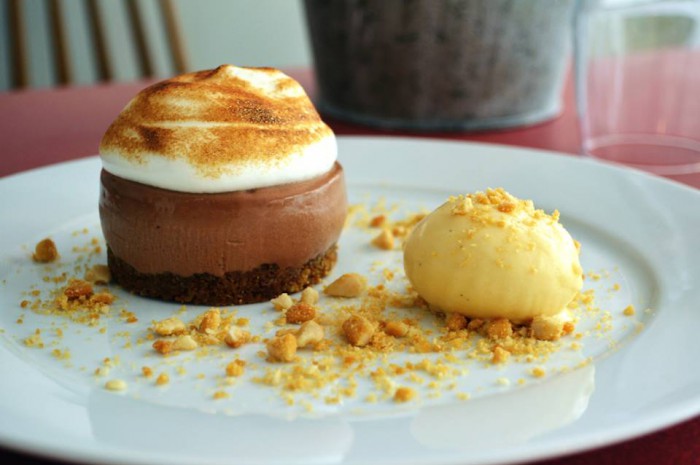 Also in Soho is dessert-only pop-up The Pudding Bar, which serves up a veritable whirl of sweet treats, from Buttermilk Panna Cotta (£6) to Triple Chocolate Delice (£7), which can be deliciously paired up with various wines. Alternatively, diners can enjoy the full Pudding Bar experience by plumping for the Tasting Menu for Two (£28) which includes a yummy selection of the candlelit venue's fabulous desserts. The baking is handled by ex-Gordon Ramsay chef Laura Hallwood, who changes the dessert menu on a weekly basis, so keep an eye on the bar's website to see what's currently on offer. Open until January 2015, from 12pm until midnight from Monday to Saturday, and until 11pm on Sundays.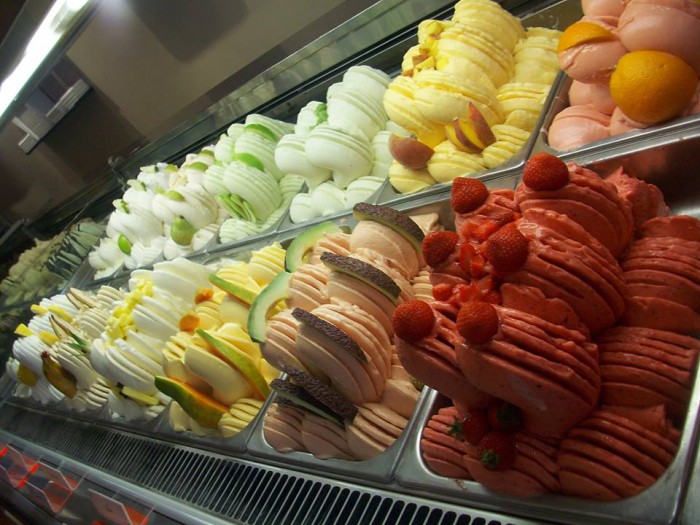 If you've got a hankering for a late-night gelato – that's ice-cream to us Brits – make a beeline for gelateria Scoop, which has parlours in Soho, Covent Garden and South Kensington. The luxury gelato is made from top-notch ingredients, with Italian flavours, including biscotto, Malaga and pistachio. Also on the menu are crepes, waffles, churros, pies, cakes and meringues. Open from 12pm until 11.30pm from Thursday to Saturday, and from 12pm until 10.30pm from Sunday to Wednesday. (Open until midnight from June to August 2015.)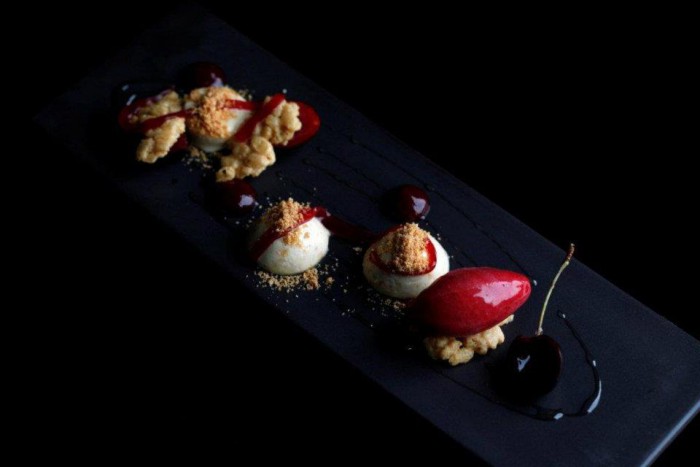 If you'd like to watch your dessert being prepared in front of you by a top pastry chef, take a seat at the dessert bar of this fancy Michelin-starred Mayfair bistro, which is run by celebrity chef Jason Atherton. Along with a range of sorbets and ice-creams, puddings on offer include chocolate marquise, praline, milk mousse and honey ice-cream (£10.50). There's even Granny Smith apple parfait, blueberry, shiso and eucalyptus (£10). Open for dessert from Monday to Saturday until 10.30pm.
Comments
comments