Fancy a bowl of coco pops for dinner? Referred to by those in the know as "Brinner", eating breakfast for dinner is the latest culinary movement to sweep the capital. The trend began in New York where foodies began tweeting images of their #brinner treats. Almost half of all Londoners have enjoyed brinner, a recent Birds Eye survey has revealed. Set to open in Shoreditch, East London, soon is the UK's first-ever cereal cafe, the Cereal Killer Cafe, which will stock 100 cereals, 12 milks and 20 toppings, as well as 18 flavours of poptarts. Yum! In the meantime, here are a few venues where you can tuck into breakfast as night falls.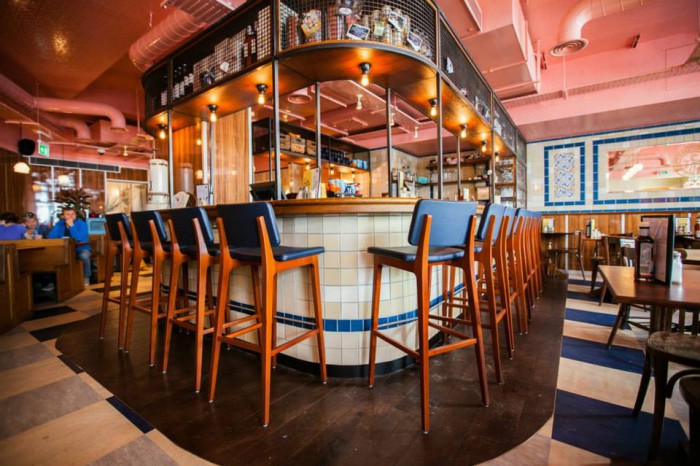 This hip cafe serves up a "late late breakfast" because "it's always breakfast time somewhere in the world". On the menu are fry-ups (£9) and the All American (£10.50) which includes pancakes, eggs, sausage, fried potatoes, bacon and maple syrup. The Breakfast Club has seven venues across London, including Soho, Spitalfields and Angel.
This antipodean cafe serves breakfast all day. Tempting options include Blueberry pancakes, caramelised banana, crème fraiche and maple syrup (£8.50) and avocado, cottage cheese, lemon and sea salt on toasted pide (£7.20). You can even bring back childhood memories by munching coco pops for £3.50. With venues in Battersea and Wimbledon, this cafe is open from 7am until 11pm Monday to Saturday, and until 6pm on Sunday in Battersea and until 10pm in Wimbledon.
At this classy celeb haunt, punters can munch on eggs Benedict (£7.50) and smoked salmon and scrambled eggs (£14.95) until midnight.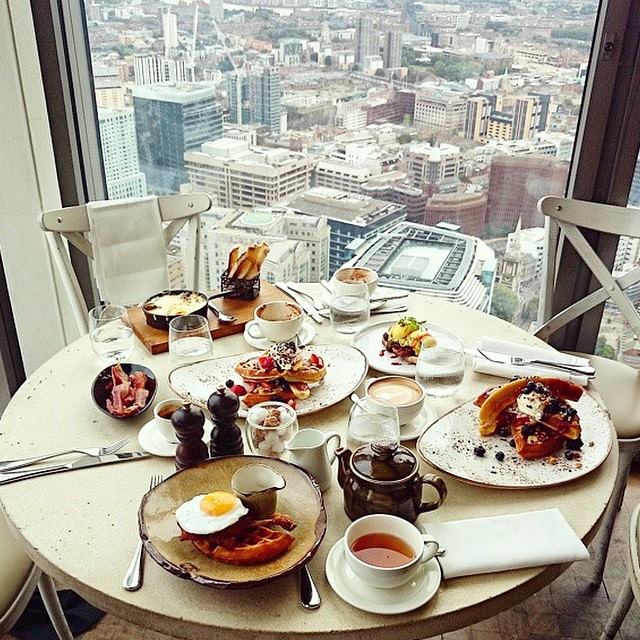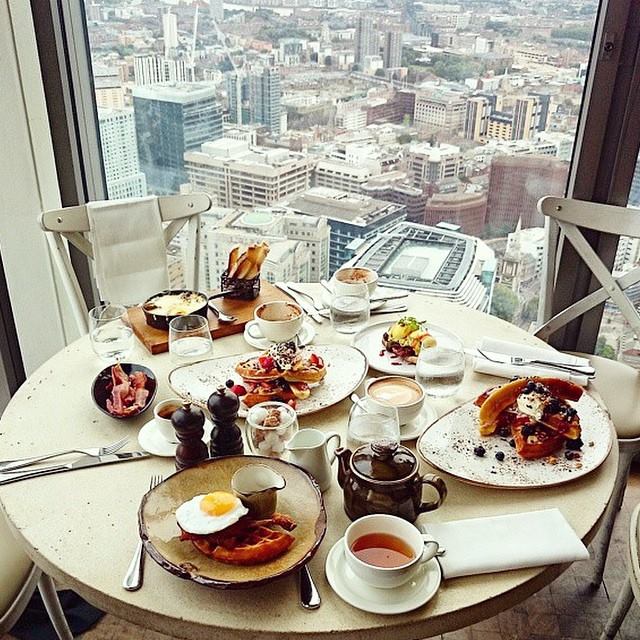 Open all night, this 40th floor eatery is the UK's highest restaurant. Breakfast-at-dinner favourites include fried duck eggs with crispy leg confit (£17) and ox cheek grilled cheese with a fried hen's egg and onion jam (£13). Wash your brinner down with a breakfast-themed cocktail: think Marmite Black Velvet (£14) which combines marmite with Guinness reduction with Champagne, and Coco Pop Old Fashioned (£14) which mixes bourbon, bitters and cereal infusion).
Sited on the corner of Aldwych and Drury Lane, this opulent brasserie serves brunch until 5pm on weekends and Bank Holidays. As well as pancakes, waffles and a range of pastries, diners can expect posh classics such as eggs Benedict (from £7.50), grilled kipper (£10.50), and smoked salmon and scrambled eggs (£14.95).
Who can resist pancakes or waffles for dinner? Open until 10.30pm, this pancake restaurant, which has branches in London's Kensington, Chelsea and Holborn, boasts a bevy of sweet and savoury options, with old favourites like sugar and lemon (£6.25) competing alongside crepes stuffed with Moroccan lamb stew with garden peas and carrots (£9.95).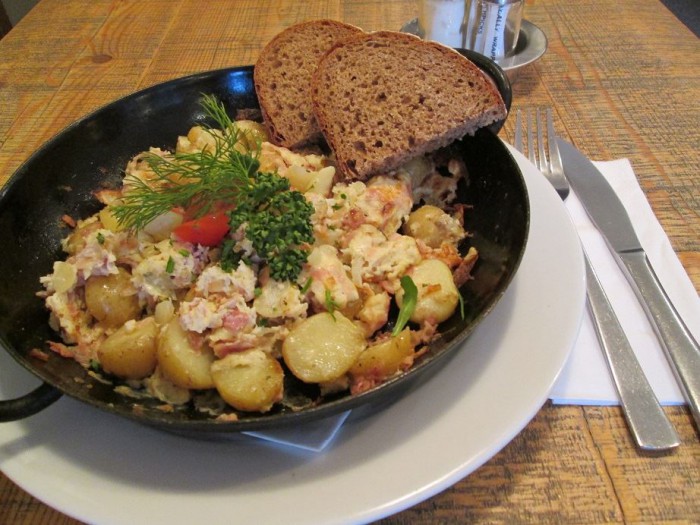 If you've got a hankering for a healthy brinner, Islington's Austrian coffeehouse serves up muesli and yoghurt with fruit salad until 10pm. Pretend you're in Vienna by plumping for an Austrian breakfast, such as Hansen & Lydersen smoked salmon with scrambled egg, herb quark and rye bread (£9.50) and Organic Mountain Cheese Omelette with rocket, walnuts and rye bread (£8.20). 
Comments
comments