Twice within the last two years I've managed to win my way to Las Vegas as an online qualifier with Grosvenor. These trips provided me with memories that I'll never forget as well helping me score my biggest cashes so far. The team from Grosvenor online look after you so well and make sure you have a great experience when you are not at a poker table. I can imagine that this year's trip is only going to be even better, especially as it is the 50th Anniversary for the WSOP. The buzz around the poker rooms will be something else. If you only did one thing this summer, qualify to get yourself to Vegas!
My strategy for qualifying
For me, my strategy for qualifying for the Vegas trips was to play as many satellites as I could. This didn't only include the 'Road to Vegas' satellites but all the step satellites that Grosvenor run daily. My first qualifying trip in 2017, I managed to run it up from a Step 1 Satellite which was only 25p! (And a couple of re-buys and addons), but still, that is a fully paid trip to Vegas for less than £3. My second year, I managed to complete the journey to Vegas from the £5 Step 2 Satellite, which again, I really can't complain about.
As I mentioned before, these types of satellites run daily so you could just play as many as you like and build up a collection of tickets that you can use to progress your way through each step. The structure towards the later step satellites are really good and actually allow a lot more play, so don't worry if you become a shorter stack earlier on.  Just play your best game and hope the deck isn't too cold.
Colossus/Millionaire Maker
The first year I went to Las Vegas, the package included buy-in to the Colossus tournament. The name of the tournament is an understatement as to how big this thing was. The tournament had 6 day 1's with people hitting the money on each day 1. The tournament had over 18,000 runners over the course of the 6 day 1's which was just insane.
Throughout the course of my flight I didn't get moved table until the last couple of levels of the night. This was probably a big advantage for me as I had managed to determine the style of play at my table as well as any predictability from my opponents that prevented me from losing chips unnecessarily. During the day, I probably managed to take out 7/8 players from the table and became a bit of a big stack bully, A great position to have in my first every WSOP tournament. Due to this, I was noticed by the WSOP blog and managed to get a couple of shout outs on that to make the experience even better.
Going into day 2 with a healthy chip stack is just the dream in any poker tournament, only made better when it is a WSOP bracelet event. I don't remember too much about day 2 but there is 1 hand that I remember that was early in the day that tilted me a bit and probably caused the start of my downfall in the tournament. I was sitting comfortably in chips and I raised in middle position with K9 off suit to 30k, which was my standard raise at this time with blinds at 5k/10k/1k. It folded round to the small blind where he 3 bet up to 64k and the big blind jams behind him all in for around 78k. In my head, I was going to initially call the SB raise, however the BB shove made me think twice.
My pot odds were there for me to call and I have no idea why I didn't. After tanking for a couple of minutes I decided to let it go and the SB and BB turn over their cards. SB has Ace rag off suit and BB has pocket queens. The flop comes King high and holds. BB got a double up and around about 5 hands later ended up taking around 104k off me in a big hand.
Silly things like that put you off your game as you start to second guess yourself. In the end, it wasn't to be for me in the Colossus and I finished up 161st for a $5000+ payday. Which, from the way I qualified, I really couldn't complain about.
The second year round, the Vegas package included buy-in to the Millionaire Maker. A smaller tournament in the way of entries, but a much better structure to give the qualifiers a great chance to run up a decent stack. This tournament only consisted of two day 1's and managed to get 7361 entries, which again is some really great numbers. Players that made day 2 were already in the money so a similar pay-out scenario as the previous year's Colossus.
During the first couple of levels in the Milly maker, I wasn't picking up many hands and my stack dwindled a little bit and I was then faced with a decision towards the middle of day 1. I picked up 6-3 of clubs in the big blind, and it was raised in middle to late position. I decide to call to defend my big blind and see a flop. Board comes 4 of clubs, 10 of clubs and the 4 of hearts. I check and preflop aggressor C-bets and standard amount. I decided to call and peel one more street. Turn comes the 7 of clubs, which I was incredibly happy to see as it gave me the flush as well as the redraw to a gutshot straight flush. I decide to lead out for half pot and the preflop aggressor instantly jams and covers my stack so puts me in for my tournament life. I take a couple of minutes to think my decision through as the board is already paired so there could be a house out there, or he could have a better flush. After around 2 minutes I decide to call, and he throws over pocket Queens. The river was a brick and I managed to double my stack and progress upwards from there. The player questioned my tank call; however, I was happy with the amount of time I took to determine my tournament life.
I probably lasted around half the day if not a little bit longer in day 2 when I eventually went out in 510th for a $3500+ payday. Again, the way in which I qualified to Vegas and the fact that I just hit back to back WSOP cashes, I really couldn't complain.
Experiences off the felt
Grosvenor run so many events for the qualifiers throughout the week that will keep you entertained when not at a poker table. Last year we managed to hit up the VooDoo Lounge rooftop bar on top of the Rio Casino and it quickly became one of my most favourite things about Las Vegas. The views from this thing were just something else. We managed to get a small private area for the whole team and get a couple of drinks whilst taking in the breath-taking views.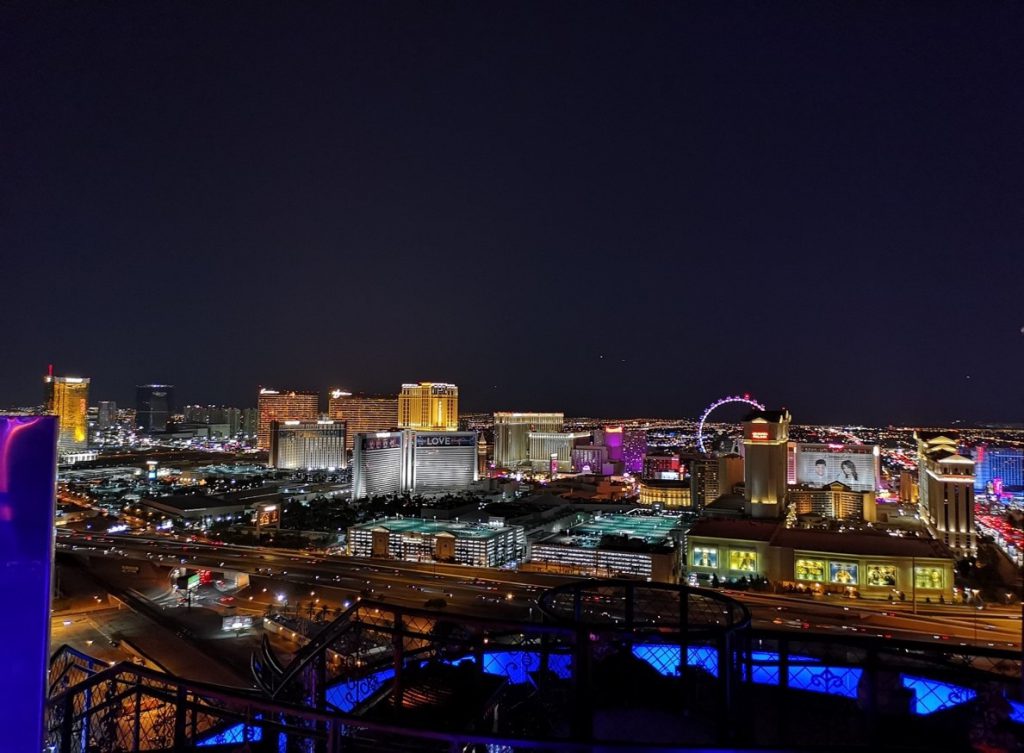 We also managed to experience the Neon Museum (Neon Boneyard) which gives you the history of Las Vegas through Neon. Really interesting to see some of the original signage from downtown hotels and the vast size of them is just crazy.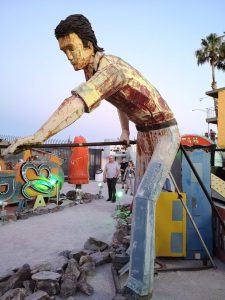 Grosvenor will often put on a couple of nights out at great bars in Vegas for all the qualifiers and Team Grosvenor Pros and get the drinks and food flowing. These nights out are always a great laugh and really brings the whole #TeamGrosvenor together.
This Year
This year Grosvenor are guaranteeing 20+ £3000 packages to Vegas. The package is great value as this consists of flights, 7 nights' accommodation at the LINQ, which is super central to the strip and a nice hotel overall, spending money and your buy-in to the $500 Big 50 at the WSOP. So much to play for in the low buy-in satellites.
Having a look at the satellites that are currently displayed under the 'Las Vegas' tab on Grosvenor poker, they look like they are going to be a great structure with long blinds to allow you to get some decent play in. The main package satellite consists of a £110 1R1A which guarantees 3 packages each week. There may also be some overlay in these tournaments, so the extra value is there.
I 100% am going to try satellite my way to Vegas again. The amount of fun I've had over the last two years has been huge and the team behind the trip really put so much time and effort in to make sure it is a trip of a lifetime.
Comments
comments