Unless you've spent the last few days hanging out in a Galaxy far, far away, you'll know that world number one Rory McIlroy is back on a golf course this week.
Desperate to defend his US PGA title, has he rushed his return too soon?
We'll know by Sunday, but I did expect the ankle ligaments he ruptured having a kickabout with his mates a couple of months back to keep him sidelined for much, much longer. If the Northern Irishman can walk up and down the undulating terrain at Whistling Straits for four rounds without feeling so much as a wince, or suffering from swelling, I'll be amazed.
That's why even though this is a long, links-style course that suits McIlroy's game I can't back him to win the tournament.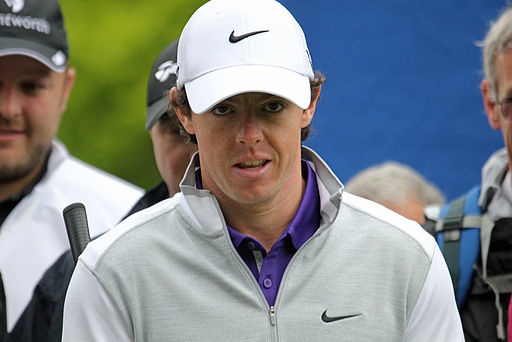 Here are my five alternative each-way tips to land the final Major of 2015…
Justin Rose
In golf it's always wise to study the form, and very few players are in better nick than the Englishman right now. He's finished 6th, 4th and 3rd in his last three outings.
The course is also set up nicely to suit him. Whistling Straights is 7,501 yards long (that's lengthy) and he's among the most successful players on tour when it comes to negotiating mammoth par fives. He's also a spectacular sand player too; which should come in handy on a course that famously boasts around 1,000 bunkers!
Having won a Major before, if Rose is in contention up the home straight I'd fancy him strongly.
Jason Day
Golf has always had plenty of brilliant 'nearly men' and I'm beginning to wonder if the consistent Australian has caught Montgomerie-itus – which means he's destined never to be first over the line in a big one.
Form-wise he's in the right kind of shape to prove me wrong. He won the Canadian Open a fortnight ago, was in contention last weekend, and boasts six Top 10 finishes in his last 11 Majors. He also happens to be a monster with a driver in hand.
Seeing as the Aussies have had such a miserable cricketing summer I wouldn't begrudge them a win here.
Brooks Koepka
The American is a dark horse to keep an eye on. History says it's unlikely we'll see a US winner (it's 33 years since they landed a clean sweep in all four Majors) but the 25-year-old is having a summer to remember. Koepka is 39 under par for his last seven competitions.
He may not be a huge name in Europe yet, but the Floridian has the game to conquer Whistling Straits – as long as he can keep his composure under pressure.
Henrik Stenson
Sweden's top golfer finished third in the US PGA Championship in 2013 and 2014, and is capable of going better this time around. He's certainly talented enough to claim a Major success.
The Ryder Cup star has had a strange, up and down season, but when finishing sixth at last week's WGB Bridgestone Invitational, he looked to be finding his Mojo again. As the tour's most accurate 'Greens in Regulation' player, Stenson's tidy play should avoid hiccups around this treacherous course.
Jordan Spieth
Winning over $9million so far this season, the 22-year-old is having the time of his life. Even though he stumbled at the final hurdle in last month's Open Championship, the fact that he put himself into contention for a third successive Major showed how mentally tough (and amazing) he is.
The kid's a machine. You won't get rich backing him for this competition but he should go close. Again.
Photo credits – Flickr (Creative Commons – Attribution 2.0 Generic (CC BY 2.0))
Comments
comments